We bring you the latest Marriott Bonvoy developments, check out a great Argentina Guide, a World of Hyatt Guide, visit Harbin Ice Festival, more IHG hotels, the first Element in Michigan opened in Detroit, remember some airlines that went away, check out some London hotel reviews, travel on some day trips from Bergen, check out an awesome map about each country's foreign direct investment, more amazing photography, more amazing Marriott redemptions that will not last and more for you always freeeeee!
TBB Blog Mission: To Educate. Entertain. Inspire. In That Order!
You like my blog? Send a link to someone please!
These credit card offers are ending at some point: The Amex SPG cards are going away, there is a Chase United Business card offer for 75k and the Capital One Spark Visa for 200k with a ridiculous high spend and the ridiculous CO restrictions…but, you know, you likely know what you are doing and they could be for you. I am going to shut up now and I am not going to post the link to my links because it feels…dirty 🙂 Have a great weekend, see you Sunday!
We have lots of news coming from Marriott and its rollout of the new loyalty program that will forever kill the beloved SPG brand and the standard Marriott Rewards and Ritz Carlton Rewards brands. I still can not believe they picked the name "Bonvoy" for it! When I hear Bonvoy I instantly think Bon Voyage. As in, see ya later! Okay, lets come down. Frequent Miler has promised to keep a Marriott Bonvoy Complete Guide updated. I think it is excellent and perhaps you should bookmark it. If you are into Marriott…What stands out to me is all the different award levels when you have to bother with peak, off peak and standard rates, wtf!
Well, it appears that the duo over at Frequent Miler have been at it with all things Marriott. Makes sense, you just can not avoid them, they are yuge! Here are 10 shortcuts to Marriott Platinum Elite Status. I can see it now, someone checking in asking "Do you know who I am? I am Joe Blow and I am a Titanium Elite", lol.
And then bang, it hit! Roundup Of Benefits And Upcoming Changes For 7 AMEX And Chase Marriott And Starwood Cards. The SPG branded cards are going away, so sad! They will be rebranded as Marriott Bonvoy American Express cards. Last day to apply for the SPG branded cards is February 12, 2019. Thank you if your cousins finally decide to go for the cards using my links 😉 Can someone tell me why Amex decided to raise that annual fee of the Business SPG card to be rebranded as Bonvoy Business Amex to $125 from $95, smh. The SPG Luxury card will be renamed Marriott Bonvoy Brilliant American Express. How brilliant is that hey? We have more! The Chase Marriott Rewards Plus card will be renamed Chase Bonvoy Boundless. When I hear Boundless…I think, cough, bondage lol.
And the ridiculousness is not over yet. The Chase Marriott Rewards Premier Business Plus will be renamed, please sit down, Marriott Bonvoy Premier Plus Business. Wait, still not done yet! The Chase Ritz Carlton Visa Infinite card will be renamed The Ritz Carlton card. What, that's it? I guess the consultants ran out of names on this one lol. Ok, read the post, enough of my funny commentary. Just a few more things:
1) All these rebranded cards above will NOT be considered new products, which is super sad for us!
2) There will be a new no annual fee card soon.
3) If you kept your SPG cards and you can put spend on them at $25k clips you can earn the same old rate at 3 points per dollar through the end of 2019—->Hey Amex, did the spend on these cards go down…a little you morons?
4) You can get the cards if you had them before. The once in a lifetime restriction with the Amex cards only apply to the signing bonus. Maybe you find good value in one of them in combination with a free night.
And here is another post titled Bonvoy Opportunities with pretty good credit card advice too!
Another nice comprehensive guide from Travel Codex which I guess I will keep in the Blogs I Like list 🙂 The Complete Guide to World of Hyatt. Hyatt must have hired the same consultants as Marriott…who in their right mind think that "Globalist" Elite is a fine name huh? But lets move on now, shall we?
For other hotel "big" news: Regent Hotels Join IHG Rewards Club on February 1, 2019. Don't get too excited, there are just six properties. Yeah, just six smh.
You know, when a headline has my favorite expression, it belongs here hehe: What the F*&@ Happened to All These Airlines?  I liked this post, with gems like this one:
Viza Air – Jul 20, 2009
I'm not even sure why I wrote about this one. Viza wanted to start flights from Gary, just like SkyValue. The thing is, it was just an idea and it never went anywhere. It was so insignificant, I didn't even have an image for it.
Many of us go to London. And in this post you can get a review of these hotels: Hotel Reviews: Intercontinental London Park Lane, Conrad London St. James, and Hotel Indigo-London Paddington.
Detroit continues its comeback. It never happens with the Detroit Lions but that's another story, lets not talk about it okay? Long-vacant building reopens in downtown Detroit as Element hotel. It is the first Element in Michigan. I have never stayed in this brand yet.
Well, this is just cool when you put it on a map! Is This The World's Longest Continuous Walk? Cape Town To Magadan.
Good two week Argentina Itinerary and Guide.
Norway is incredibly beautiful. In case you go to Bergen and want to get out: 22 Incredibly Beautiful Day Trips From Bergen, Norway.
This is the speed of light in real time #mindblown.
All right, enough miles and points and travel stuff. How about a finance related link? I don't do technical analysis, you know, look at charts and identify "patterns" or whatever. This is a hilarious depiction of the Basics of Technical Analysis. Bwahahahaha.
The Instagram page of Frans Lanting, a photographer at National Geographic. Amazing!
We have all seen pics over the years of amazing ice sculptures in some Chinese city. Well, here we go: Comprehensive Harbin Ice Festival Guide & Winter Harbin Itinerary.
Did I tell you that Visual Capitalist rocks? I am sure I did! Mapped: Foreign Direct Investment by Country.
Stunning is a huge understatement: Beautiful Sweden From Above: Stunning Drone Photography By Viggo Lundberg.
We are now entering the BLOG BUZZ section for advanced hobbyist and veteran blog readers.
Going to keep it short, I am exhausted. I was going to make shorter blog posts but look at all the stuff blogged here again, wtf!
Andy at The Lazy Traveler does his final post in this series: Aspirational Marriott Properties, Category 8: My Curated List of the Best Redemptions — Part 11. I predict the new Category 8 award prices will start at 100k points per night. Off peak 🙂
A sharp blog reader noticed that we have not seen much of Emily posing while flashing cash and credit cards lately. So I went to the MMS site and in the "About" section…Emily is gone! Whatever is going on, I wish her well. I must admit I will NOT miss her pics flashing cash and credit cards. At all! Why do they bother with that site anyway, it has gone full FTG mode now, sad!
American Airlines keeps tinkering with its awards. Premium economy. Web specials. Nothing to point yet as they are all affected by tech glitches, give it some time.
I am now Wyndham Diamond and Caesars Total Rewards Diamond——->until 1/31/2020! Now what? 🙂
As this was going to press, Lufthansa devalued its Miles&More program. To be renamed Miles&Less lol.
And I leave you with this…I love it when you use my Amazon link to buy the item on the left 🙂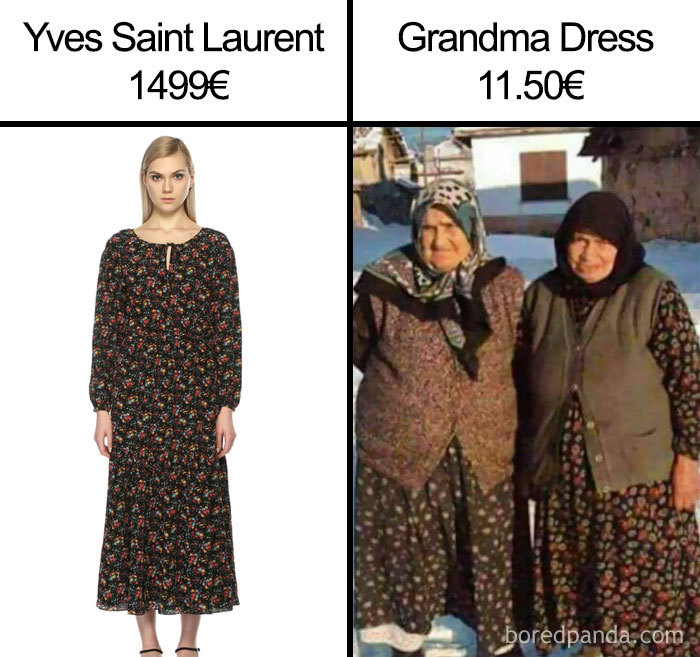 TBB
travelbloggerbuzz@gmail.com
Follow TBB on Twitter @FlyerTalkerinA2.
You can subscribe to TBB below, winners only!
Opinions expressed here are author's alone, not those of any bank, credit card issuer, hotel, airline, or other entity. This content has not been reviewed, approved or otherwise endorsed by any of the entities included within the post.