We bring you a complete Marriott Bonvoy guide, all the major hotel chain current promotions, a fascinating look at the US crime rate perception gap, bank 1099 madness is under way, yet another Radisson Rewards devaluation, Rakuten kills ebates brand, Germania is killed off, an interesting way to use Google Maps, a new software product targeting high net worth individuals and their advisers, Grant goes to Skopje, an amazing page about US population density that is a must click, a crazy crypto story, an epic beat down of Marriott Bonvoy and more! Freeeeeeeee! Yeah, for me too this month, sad!
TBB Blog Mission: To Educate. Entertain. Inspire. In That Order!
You like my blog? Send a link to someone please!
Blog conversions in February to date have been worse than SuperBowl 53! Earning just $2.61 this month makes my hands more deflated than Tom Brady's balls 🙂  Some credit cards that are in the "Hurry, it won't last!" category: The Amex SPG card (to go away on February 11, so sad), the United Business Explorer card for 75k UA miles, the Southwest cards give free companion passes, etc.
Another nice complete guide for Marriott Bonvoy. So hard getting used to this name…as hard as saying Hyatt Globalist/Discoverist/Explorist!
If any of you road warrior readers have to work out of a remote area with only Best Westerns…first, I am sorry and it can only go up from there! As in…Register for this latest BW promo: Stay 2 times and get a free night. Just for that day when your mother in law asks for a free hotel night favor from you travel for free addict 🙂
Since we are at it on hotel promotions, here is a link for most major hotel chain current promotions! Interesting to see Hyatt and Wyndham not running one currently, sad!
Another devaluation, effective March 1, this time from Radisson Rewards (formerly known as Club Carlson): Point Increases and Decreases 2019 for Radisson Rewards Hotel and Resort Properties. What jumped out at me was a Radisson Blu property in Istanbul can now be ours for just 9,000 points.
A total of 140 hotel and resort properties are affected by the changes in point redemption: you will be required to redeem more Radisson Rewards points at 82 of those hotel and resort properties; while you will save on points at 58 of them.
Rakuten bought Ebates back in 2014. I thought it was very nice of them to keep the excellent Ebates brand. Well, no more. Rakuten killed it and now it is called, please sit down, Rakuten! I need to make this edit in the TBB Support page one of these days.
Another low cost European airline called it quits: Germania.
Travel Is Free is back with another interesting post about how to use Google Maps is The Place to Save Travel Destinations. I was not aware of this and I will now keep it in mind from this point forward. Make sure you read the two comments by Stephen Pepper and, more importantly, by stvr with a huge downside to this, if true.
I was recently contacted by a consulting company working for Virtuoso to look into something that is going to be marketed to financial advisers. I mean, financial advice and travel, my two favorite areas I know a thing or two! They have a new software product and call it Wanderlist. They describe it as a product "that will allow high-net-worth individuals to curate a personalized travel plan through an interactive, Netflix-like platform". Travel Weekly wrote an article about it. Very interesting stuff!
It has been a while since I posted anything related to North Korea. Well, the time has finally come to end this dry streak. With an amazing 4k Timelapse of Peculiar Pyongyang!
Some interesting pictures from Travel With Grant trip report to Skopje in the Former Yugoslav Republic of Macedonia. Which is soon to be named North Macedonia. And for every Greek hearing that will always feel like a knife going deeper at your back…
Has anyone tried this? ToursByLocals. It appears to be a bit more worthy than so many others. As in the coverage being greater than I see around in other sites. But I could be wrong! For any LOCAL taste with tours…do you recommend another website?
This will blow you away. Sit back and watch! Animated map of population density in the U.S. (1790 – 2010). Come to think of it, this belonged in the next Sunday TBB Best of Web! Oh well…
You know I am no crypto currencies fan. You know, bitcoin, Ethereum and all the other crap! And this is just wild and par for the course for this non sense: Crypto Exchange Says It Can't Repay $190 Million to Clients After Founder Dies With Only Password.
I am not sure how I missed this art exhibition in my hometown! Reading the Road: River of 11,000 Glowing Books Flows Down City Street of Ann Arbor.
These are amazing! Rare Century-old images of the Inuit people by the country's first female photographer.
We are so wrong…Visualizing the Crime Rate Perception Gap.
And now we are entering the BLOG BUZZ section of my blog, reserved for advanced hobbyists and veteran blog readers.
Helpful Head For Points post: BA Redemption Finder expands to cover Virgin Atlantic! I am a fan and user of the BA Redemption Finder tool. Which is now renamed Reward Flight Finder. But it was not included in my Travel site recommendations because it just simply covers British Airways. Now it added Virgin Atlantic as well which is definitely a true enhancement. Also check the other site recommendations in the post as well.
Darn Amex started it…Now Chase is taking the "lets send out 1099 tax forms for pretty much everything". Aaaargh! Discover Bank is doing it too, this is crazy! And now I expect DoC to link to a Titan blog again just to piss me off and put his blog on a no link zone again 🙂
Windbag Miles delivers an epic beatdown of all things Bonvoy and goes undercover to discover how IHG Rewards Club is going to change its name to "IHGHitler'sDildoRewards", lol.
All four $250 AA gift cards have now been credited back on my CNB Crystal card #winning.
And I leave you with this…Looking at porn again?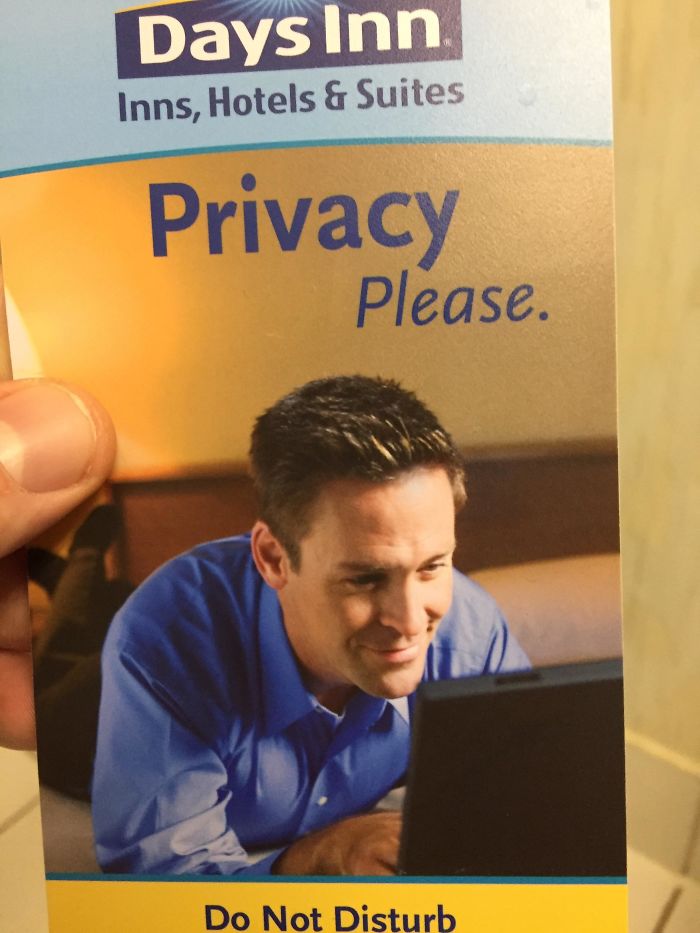 TBB
travelbloggerbuzz@gmail.com
Follow TBB on Twitter @FlyerTalkerinA2.
You can subscribe to TBB below, winners only!
Opinions expressed here are author's alone, not those of any bank, credit card issuer, hotel, airline, or other entity. This content has not been reviewed, approved or otherwise endorsed by any of the entities included within the post.