We bring you the details behind the secret Marriott Cobalt status, more on AA shutdowns, travel to Brunei, awesome pinball map, meet the Buenos Aires bank heist legends, learn more about stuttering, try to decide how to spend 100k United miles if you go for its business card, meet the new countries, prepare to survive in a ranch in the middle of nowhere, Africa is bigger than you thought, a hilarious 404 page, learn more about the plasma business, meet TikTok stars and their confused parents, learn how to status match and more!
TBB Blog Mission: To Educate. Entertain. Inspire. In That Order!
Support TBB by applying for CREDIT CARDS and visiting our

LINKS

!
You like my blog? Send a link to someone please!
MILES & POINTS
Weekend miles and points action is always slow. This hobby is boring me to death lately…The only excitement is I have some miles burning to do ahead of me this year and also managing how to maximize the bang of miles/points haul for son who is doing some major travel for work starting this week.
The one offer in the Hot Offers above that stands out is the United Business card offering 100k United miles after a not low $10k minimum spend in the first three months. 100k miles can go a long way. I am not going to go on here how you too can have a business wink wink. Always do the right thing I say. I still remember the old days when banks were offering 25k signup bonuses. Which back in those days it was good for a domestic round trip. Amazingly, that is still in a way the baseline award after so many years! I also remember when the offers started to get higher than 25k, anyone remember those Citi AA cards offering 30k miles every 31 days? Who needed mailers to get shut down back then LOL. Oh yeah, lets get back to the 100k United Business card offer: Maximizing The New United Business Card. If you decide to get it please use my links, thank you! Lets save the Wednesday blog posts! 🙂
Ever heard of Cobalt status in the Marriott Bonvoy program? It is invitation only so don't get your hopes up.
TRAVEL
My favorite school subject was geography and I really love posts like this! The world's 9 newest countries and their paths to becoming independent nations.
Absolutely wonderful pictures in Three Days in Brunei!
I have posted before here some content about doomsday zealots living/working in bunkers preparing for the end of the world. One entrepreneur is taking it a step further and is starting a, wait for it, timeshare company and aims it for the middle class. I think the current corona virus outbreak is sure going to help business! Preparing For The End Of The World, On A Budget.
PERSONAL FINANCE
This is the 404 – Page Not Found of the Financial Times website, it is hilarious! My fav are:
Why wasn't this page found?
We asked some leading economists.
Liquidity traps – We injected some extra money into the technology team but there was little or no interest so they simply kept it, thus failing to stimulate the page economy.
Marxism – The failure of this page to load is a consequence of the inherent contradictions in the capitalist mode of production.
Speculative bubble – The page never actually existed and was fundamentally impossible, but everyone bought into it in a frenzy and it's all now ending in tears.
Socialism – If you were to get the page you wanted you might get a better page than someone else, which would be unfair. This way at least everyone gets the same.
If you were ever interested to learn how the plasma business works, I have the article for you! And one family from Spain pretty much owns the market. Family Builds $3.8 Billion Fortune, One Pint of Blood at a Time. I bet bloggers would pump this up if they offered affiliate links, sad LOL.
ODDZ & ENDZ
Apparently, there are people who are really into pinball. If you are and you just need to get your pinball fix when you travel, I have a Pinball Map for you! You know you can travel there for free if you get some travel rewards credit cards with my links, right? Do you want me to start doing "69 reasons I love the card that pays me the fattest sales commission" blog posts? Yeah, I didn't think so, there are plenty of other "expert" blogs out there that do that!
If you are interested to learn more about the subject of stuttering, this is a must read inspiring interview of Emily Blunt! How Emily Blunt's Stutter Led Her to a Successful Acting Career.
The [lack of] information out there, or the way people misconstrue what it is, is the main issue. Because stutterers don't feel understood. It's not psychological. It's not that you're nervous, it's not that you're insecure, it's not that you can't read, it's not that you don't know what you want to say. It's neurological, it's genetic, it's biological. It's not your fault. There's nothing you can do about it. Those are the messages I'm trying to get out there so that you're not in a situation where you're reading something and people think, Oh, he might not be a good reader. I'm sure you're a brilliant reader. A huge percentage of people around the world, millions and millions of people, stutter.
Wow, what a bank robbery! They became legends and got caught only because of a jealous wife who thought her husband was having an affair, so Argentinian. The incredible thing is that after they came out of jail these thieves became legends and, you know, a movie is coming and several books. Only in Argentina I guess! The Great Buenos Aires Bank Heist. Enjoy!
If you ever get on each hot social media app you will not have time to go to the bathroom! I guess the latest hot one is TikTok. Behind that teenage TikTok star, there's probably a very confused parent.
On TikTok, users share brief clips of themselves dancing, lip-syncing or jumping on trends and challenges that pop up on the platform through hashtags, such as making a broom stand on its own. Schaefer-Charlton rose to prominence on TikTok after posting a video of himself dancing on a toilet. [Dancing on a toilet??? WTF!!! Here I am getting beat up for whining to get 10 plastic conversions per month when…I could start my own TikTok video empire bwahahaha]

BLOG BUZZ
We are now entering BLOG BUZZ, a section for advanced hobbyists and veterans of this fast imploding hobby and also a section where I go on and on about some stuff that happens in my life because it helps me feel better about myself.
This is a must read on the AA mailers situation imho: American Airlines Shutdown My Account – Forget What We Thought We Knew. Very interesting. Isn't there some lawyer out there with some time in his/her hands to take this up for the AA members who were caught in this massacre when they were mostly innocent standbys? Key word is "mostly", which is subjective of course. Good luck and be careful out there! I have no dog in this fight. And no heartache at all. I do avoid getting shut down, I am all for the long term folks. Can you spell stamina? 🙂
Heads up on anyone using Kiva. I received an email by them with this warning, WTF!
Based on your current account settings, if you have enough funds to lend but haven't made a loan yourself after 90 days, the funds in your account may be auto-lent for you. The first auto-loans from this new setting will be made on May 21st. Please note that auto-loans will also include our standard 15% optional tip to help cover the cost of the loan.
Son has a Radisson Blu stay coming up and I had to get his long dormant Club Carlson Radisson Rewards account active again…as the password had expired (years ago lol). Consulting StatusMatcher, he sent in a few screenshots of his Gold Marriott Bonvoy account in an email to  StatusMatch@radissonhotels.com and now waiting to see the Gold status appear in his account. Also got him enrolled in the quarterly promo which is sadly stay (not night) based with the first payout starting with the second stay. We shall see…
Amazingly, no current Marriott Hotels promo going on, boo! I consult this Frequent Miler page for the current hotel promotions.
Looks like we are going to cancel my wife's trip back to Singapore and Malaysia this April due to the corona virus. This means I need to burn them expiring Singapore Airlines miles very quickly!
And I leave you with this…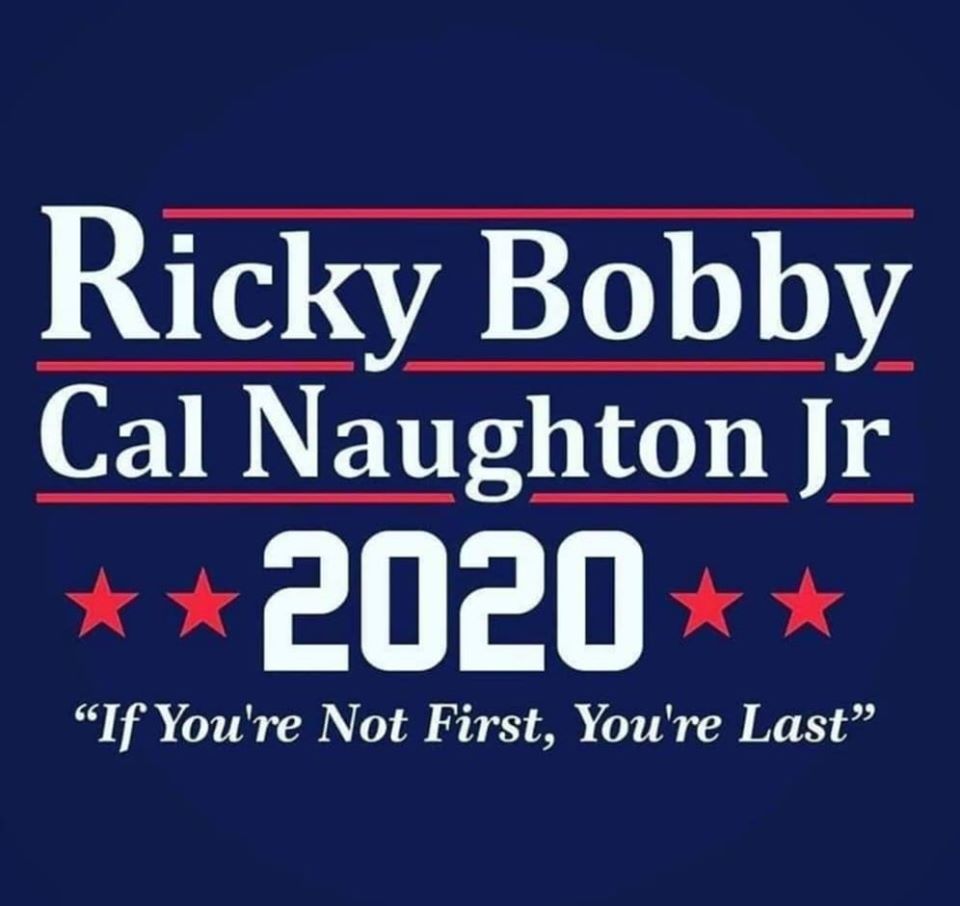 TBB
travelbloggerbuzz@gmail.com
Follow TBB on Twitter @FlyerTalkerinA2.
You can subscribe to TBB below, winners only!
Opinions expressed here are author's alone, not those of any bank, credit card issuer, hotel, airline, or other entity. This content has not been reviewed, approved or otherwise endorsed by any of the entities included within the post.