Lets take a trip to visit all the Marriott Hotels, check out this new Target REDcard, watch in horror how Delta Skymiles stabs its Skymiles members in the back again and Delta fan boys inexplicably continue to find ever decreasing reasons to keep flying the airline, watch a super amazingly cool video about the Dubai airport, be in awe again of watching Alex Honnold climb Yosemite, look at some absolutely beautiful mystical bridges, pumping you up to use my Amazon link to make ridiculous Amazon purchases, we look at some GDP and stuff like that, and I come out showing you how much my blog has brought in to date in…Zimbabwean Dollars! #pleasebekind
BB Blog Mission: To Entertain. Educate. Inspire. In That Order
You can support TBB by clicking/forwarding any of our Referral Links and starting your online shopping at our Amazon affiliate link . Or click on the Amazon Banner on the right, thank YOU!
MILES/POINTS
Complete Map of Marriott Hotels  –  Travel is Free    Never liked Marriott hotels, for the record. With so many other hotels around I don't bother. Last time I stayed in one was years ago and it was a Priceline stay. I never understood how they win all these awards! Happy that it works for you! This is like the equivalent of Delta in hotels lol!
REDcard changes everything  –  Frequent Miler    Well, definitely a click bait type headline. FM has been on a long search to repeat his 5x former glory post. Here is my take. I am older now, I value simplicity in my life a lot more (especially after starting this blog!). I see nightmare stories about switching from Bluebird to Serve. I see more reports of Serve beginning to treat transactions as cash advances. Bluebird cards still work like clockwork so I let you all be adventurous switching! And with blog posts like that do you think they will still allow loading with credit cards too much longer? If we could get an additional card well things change. And I am not comfortable enough with myself buying a temporary card then "switching". I wish many do it so the lines at Wal Mart get better lol. Simplicity in life is way under rated!
Delta Air Lines SkyMiles Changes Coming In 2015: MQD Requirement Up, E-fare Changes & RTW Awards Gone  –  Loyalty Lobby    [A good summary of the latest "enhancements" of the major US airlines' (whoever is left) worst loyalty program!
A local bank sent me a letter with a promo code telling me to open a business checking account and they will give me $750 for doing so. So…I did! A week later they deposited $750 in my account, fastest $750 I ever made. If I had credit card affiliate links I would probably make more and not be able to tell ya all about it 🙂
TRAVEL
A 360-Degree Panoramic Time-Lapse of the Dubai International Airport  –  Dashburst   You probably have never seen anything like this. Especially for all you airplane/airport geeks. I fully expect this to find its way to a Boarding Area blog and then more BA blogs will HT that BA blog 🙂
Video: Alex Honnold Solos Heaven in Yosemite  –  The Adventure Blog    There is not enough to say about this kid. He is back in Yosemite. Breath taking skills, wow!
20+ Mystical Bridges That Will Take You to Another World  –  Bored Panda    [Looking at these totally awesome pictures (after being mesmerized by the Dubai airport and Alex Honnold videos above) will bring you a sense of serenity and such great appreciation for what TBB does that you will immediately drop everything, get out your credit card (reminder: Chase Freedom earns 5% in Amazon this quarter, don't forget to register for the 4th Quarter promo!) and use the TBB Amazon link to do all your Christmas shopping! #YOUrock!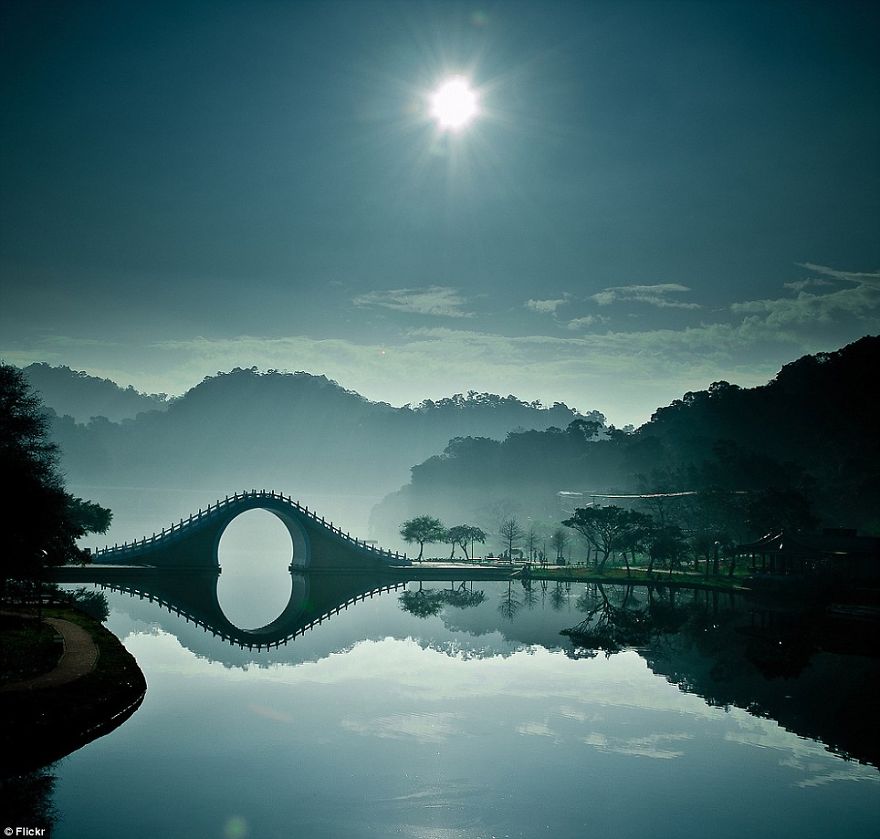 ODDZ & ENDZ
12 Ridiculously Expensive Things You Can Buy on Amazon    Yes You Can! Kidding, please don't over spend. Don't even forward this to your mother in law because you don't want to take care of her when she is old and frail, do you? If a blogger buys any of these with our Amazon link please provide proof and we will link to your site for a whole year, guaranteed! Hey, bringing in 63 cents all day on Saturday sure does not pay the bills around here, thank you! $368 for a single macaroni & cheese box makes you go…WTF!
23 Charts That Show Why This Is The Best Moment In History To Be Born    Just shut up complaining about how late the pre departure drink is, how the hotel shuttle is late or how your upgrade did not clear. Be grateful, don't be a jackasss!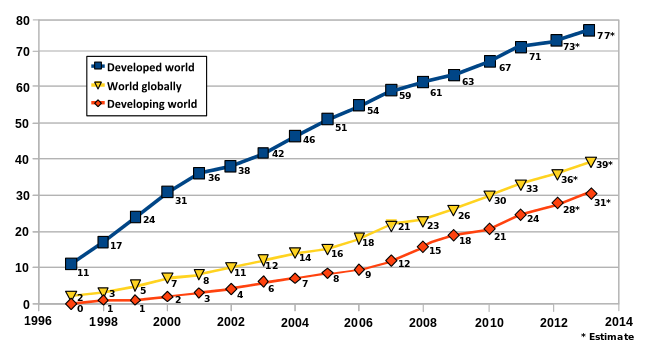 The 7 Highest Debt-To-GDP Ratios: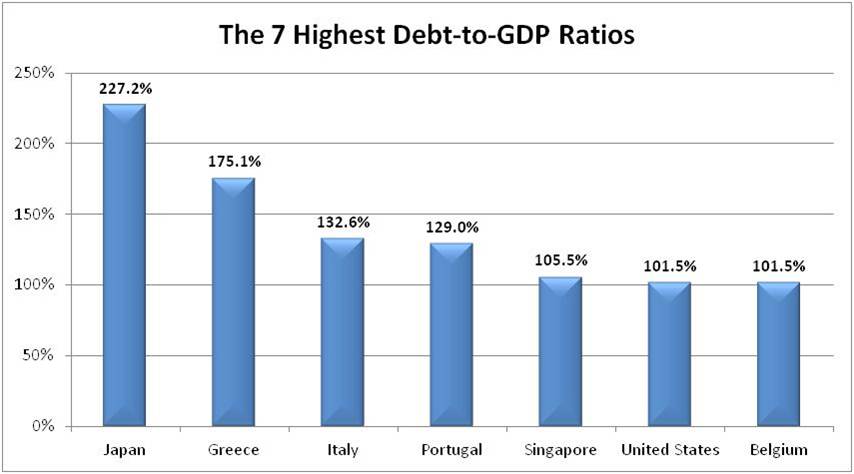 Okay, you love this stuff so here is one more. Love this chart!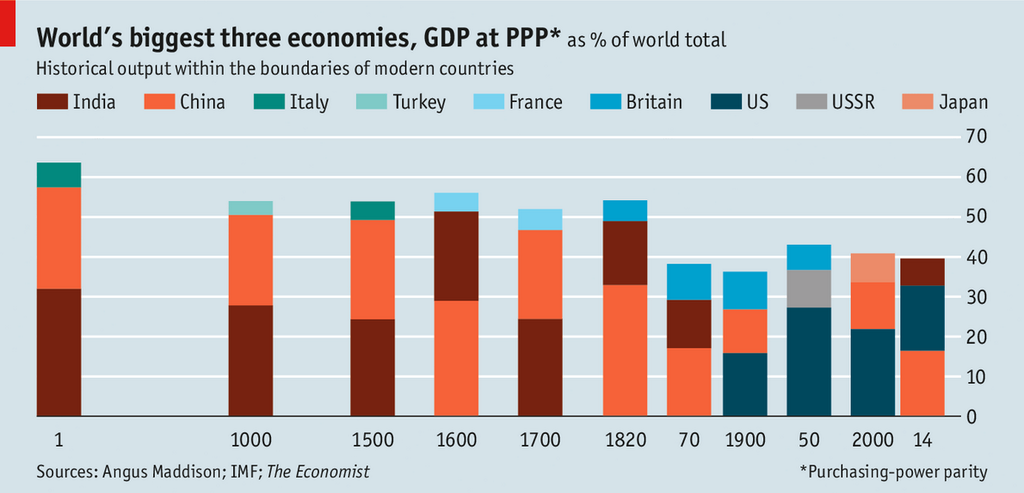 And I leave you with these…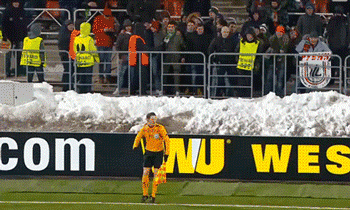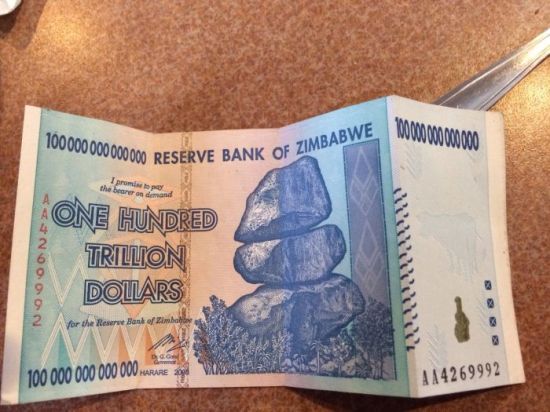 Check out my updated blog lists: Blogs I Love, Blogs I Like, Blogs I Ignore
Thank you for reading and supporting my blog!
Please pass my blog link to your friends and family if you think they will enjoy it too.
TBB
travelbloggerbuzz@gmail.com
Join over 3,094 TBB followers on Twitter @ FlyerTalkerinA2 and add TBB on Google+