We bring you all the Marriott huge changes, we meet the relaunched new Hyatt Visa, the best aircraft paint jobs, RIP amigo Barrie, Germany too in the World Cup, get THE bucket list of places to travel to, meet the counterfeit family, look at some unique signatures, learn the skills to have to keep ahead of robots, Accor buys another company and lots more freeeee. For you and me!
TBB Blog Mission: To Educate. Entertain. Inspire. In That Order!
Support TBB by applying for CREDIT CARDS, shopping with our AMAZON AFFILIATE LINK & clicking our REFERRAL LINKS
Two things dominated the blogosphere since my last post: The Marriott award related announcements and the relaunch of the Hyatt card. Here is what I found the best from the blogs for you:
Marriott finally published all the hotel award categories effective starting in August 2018. Naturally, I am bargain minded so the PointSavers rates starting in 2019 look pretty good. This takes a deeper look into the changes by Frequent Miler and then we get this post by DansDeals who is screaming AMAZING! For my short take on these developments, read below towards the end of the post where the more advanced stuff go. And DansDeals goes from "Amazing" on the aspirational property awards to "Massively Devalued"————–>Travel Packages.
Here is a spreadsheet with all the changes in points in every Marriott property!
Chase is relaunching the Hyatt Visa Credit Card with a 60,000 Point Bonus! Nice increase in the signup bonus and a path to Polygamist Globalist through only spend on the card. But the spend categories still blow…unless you stay a lot at the Hyatts that is. Two blog posts that stood out were: Why You Should Seriously Consider the New World of Hyatt Credit Card at Travel Codex and Should You Upgrade to the New World of Hyatt Credit Card? at Running With Miles. Will we have enough time before we can get this one again before we, you know, get the 5/24 hit in our face?
Here is an article by Skift about the new Hyatt hotel credit card which then it expands the discussion and talks about what hotels are trying to do to get more competitive and fight back against the pure airlines cards and, most importantly, the bank proprietary points cards!
Login to your AA account, click on "Your account" on the left hand side, click on Promotions and register! At least you can do the dining and online shopping thingies for some extra miles and renew the life expiration of your miles. For more details: American Airlines – Customized Promotions, 5,000 Mile Bonus, Executive Platinum Status Bonus & More.
Some really good info here, good to refresh your memory. Hotel benefits by length of stay.
A bunch of bloggers were wined and dined at Barclays and they all wrote about the "enhanced" Frontier card. We are talking about an airline and a card that are awful and I then wonder why I do not get invited to these things. If you insist to learn about it, here is all you need to know: Changes To Frontier Credit Card – Family Pooling, Elite Status & 5x. In other words, avoid!
Red Roof Inn has a promotion, stay three times and get enough points for a free night.
Another week, another acquisition for Accor Hotels. This time they blew $319 million to buy SBE Entertainment Group that has the SLS, Delano, Mondrian, Hyde, and the Redbury hotel brands. It also has restaurants and nightclubs. Where do they find the money? This is just getting absolutely ridiculous now!
These are awesome. And I am not the type who goes banana about livery! The World's Best Aircraft Paint Jobs.
Really nice travel photography link: Bucket list: 50 of the most beautiful places on earth to photograph.
Can we just relax about the border issue a bit? It is NOT a big problem! We have so many other problems to fix! Here is a good balanced article imho: Today's US-Mexico 'border crisis' in 6 charts.
It looks like this blog may not last long enough to see if it will save a reader's life, sad! How to Survive a Fall Onto Subway Tracks.
What a job, tracking down counterfeiters! The First Family of Counterfeit Hunting.
Dear Lord, I just LOVE the World Cup. So you now see some photos of fans of the 2018 World Cup. If you know of a German, please be kind to them. Crashing out of the tournament by South Korea was probably THE shocking upset no one ever saw coming! And this link just ROCKS! The Definitive Compilation of Mexico Thanking Korea for Beating Germany.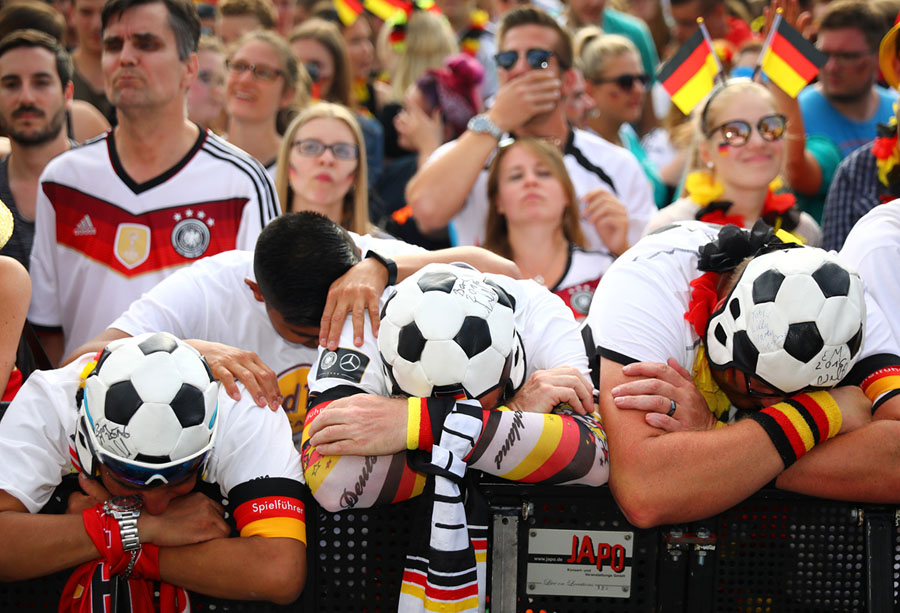 Interesting signatures! List Of The Most Interesting Celebrity Autographs.
I sent this link to this infographic to both of my kids, I keep telling them we all need to stay ahead of the robots 🙂 The Skills Needed to Survive the Robot Invasion of the Workplace.
The Lazy Traveler Andy is really into these Cathay Pacific Asia Miles wow! So You Still Want to Redeem Cathay Pacific Asia Miles for Europe or South America?
Mile Nerd goes over his feelings towards each bank. I would have to agree. No wonder Rene quit went part time 🙂 It is rough out there!
Award Wallet informed I earned 1,000 Voila Hotel Rewards points. I have no idea why! I now have 9,800 of them and have never stayed in one! One day one year I am going to redeem them lol.
I must say I am surprised Marriott has been kind of nice to the members of its loyalty program (which now includes SPG members). Of course the travel packages value would not last, you were warned many times. And I am truly shocked that all these aspirational property awards can be had in the August to February time frame…That is so non Marriott like you know! After this transaction winds down and the new program arrives…you know, you look around and the hotel space is starting to look like the airline industry, sad!
Enjoy my blog while it lasts…
I went to a funeral yesterday. Said goodbye to my college roommate. I do not like funerals. Because they are just way too sad. Way too young at 52, loved the guy. Lost it when the old vets gave the flag to his mother… and then they had gun salutes. RIP Barrie! I had a picture here but then I took it down. Not sure if it is the right thing to do…
No funny gif/pic today, sorry.
TBB
travelbloggerbuzz@gmail.com
Follow TBB on Twitter @FlyerTalkerinA2
You can subscribe to TBB below, winners only!
Opinions expressed here are author's alone, not those of any bank, credit card issuer, hotel, airline, or other entity. This content has not been reviewed, approved or otherwise endorsed by any of the entities included within the post.