We bring you Marriott Rewards best values, some huge AMEX Hilton SPG offers, a list of the best rewards programs, a hilarious TPG parody Twitter account, visit a former underground military base, the end of Virgin America and lots more for you!
TBB Blog Mission: To Entertain. Educate. Inspire. In That Order!
What is constant in this hobby is the never ending rampant sales of travel rewards credit cards. Be careful out there, always go for the best offers. Most bloggers will NOT promote the best offer if it does NOT pay them a sales commission! I feel awful when that happens. Maybe that is why I don't sell many lol. Anyways, always feel free to ask for advice.
And follow BestOffersPatrol…who is back with, well, Best Offers. SPG 35k cards now joined with two Hilton cards, the no annual fee for 80k Hilton Honors points and the Surpass for 100k points. Remember, you don't get the sign up bonus if you had these cards before! Most bloggers will NOT indicate this because they still get paid if you get approved for the cards…and then you find out you don't get the bonus…as they laugh all the way to the bank at your expense, THINK!
We all knew that Alaska Airlines will kill the Virgin America brand. And  they made it official. Cranky Flier had the best post about this. I am bummed that I never flew Virgin America.
25+ Marriott Rewards Best Values. Omg, they exist?
If you have the Hyatt credit card, you get one free night at a hotel up to a Category 4. So, this post with the best value redemption Category 4 Park Hyatt, Andaz and Grand Hyatt is just ideal.
The 2.5% cash back everywhere card is coming. From Alliant. Love America…this just doesn't happen in other countries…But for how long?
16 Lesser-known Ancient Places Around the World. Not sure some of these are lesser known, really AFAR?
For my Michigan based readers, looks like we will have a new Fairfield in Ypsilanti, across the street from the renovated Marriott at Eagle Crest.
Greece, in the island of Crete, is getting its first Ibis Styles hotel. This is an Accor brand. In the center of Iraklion city. I have the link but it is in Greek. I almost spilled out my coffee when I saw someone actually investing in the country! And good luck.
This text exchange is epic. "After First Date Girl Asks Guy If They Could Just Be Friends, Guy's Response Takes Her By Surprise". And then all hell breaks loose…woohoo!
Personal Finance: Seven Things You May Not Know About IRAs. Not a big Fidelity fan…but that was good.
Haunting Photos Of A Massive Underground Military Base Forgotten By Time. Love this. "Nestled between Croatia and Bosnia, Željava Air Base was once one of Europe's largest underground military bases. These days, the abandoned space is a crumbling memorial to the Yugoslavian government."
BLOG BUZZ
This section is for advanced level hobbyists and veteran blog readers & personal rants & stuff
Getting to Israel Using Starpoints. Dan pumps but posts some good shit. Waiting to get bitched at for pumping in yet another paragraph lol.
Best rewards programs, ranked by reliability. I like the one on the top…Cash! Well played.
You know when the pumping bloggers will unleash a wave of pumpy posts? When I get an email from the Frugal Travel Guy. Never fails…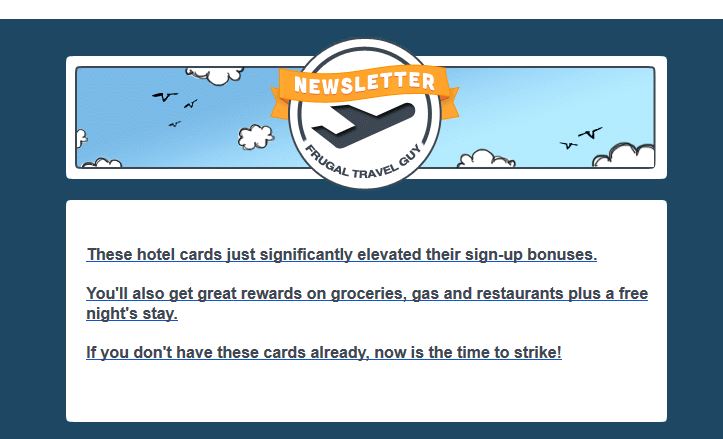 There is a parody Twitter account, @Straight_TPG  And he is out there with Emily! No, it is NOT me behind this, stop asking please! Never photo shopped anything in my life!
Well, I leave you with that ..above me!
Such a heartbreaking loss by Michigan…so so close. I prefer to be blown away by 30 than to lose like this…by one to Oregon.
Check out my updated blog lists: Blogs I Love, Blogs I Like, Blogs To Ignore
TBB
travelbloggerbuzz@gmail.com
Follow TBB on Twitter @FlyerTalkerinA2
You can subscribe to TBB below, winners only!
Opinions expressed here are author's alone, not those of any bank, credit card issuer, hotel, airline, or other entity. This content has not been reviewed, approved or otherwise endorsed by any of the entities included within the post.