We bring you the latest Marriott SPG category changes, read about family travel compromises, show you how Bahamas Atlantis blows, talk about some Titanic blogs, Accor and Taj hotels and more for you!
TBB Blog Mission: To Entertain. Educate. Inspire. In That Order!
Lets catch up with some miles/points and travel stuff today…
Here are all the 2017 Marriott Rewards Category/Tier Updates
Here are all the 2017 SPG Category Updates
With the Marriott Rewards Premier credit card you get a free night up to a Category 5 and here are some good properties you can spend it on along with 100 of them that are now ineligible, thanks Obama Marriott.
This one hit home. Real Life Family Travel: Compromises as I can empathize traveling with our two kids since they were babies. It does get better…especially when they leave the home woohoo! Ok seriously, it's been a blast! #happymemories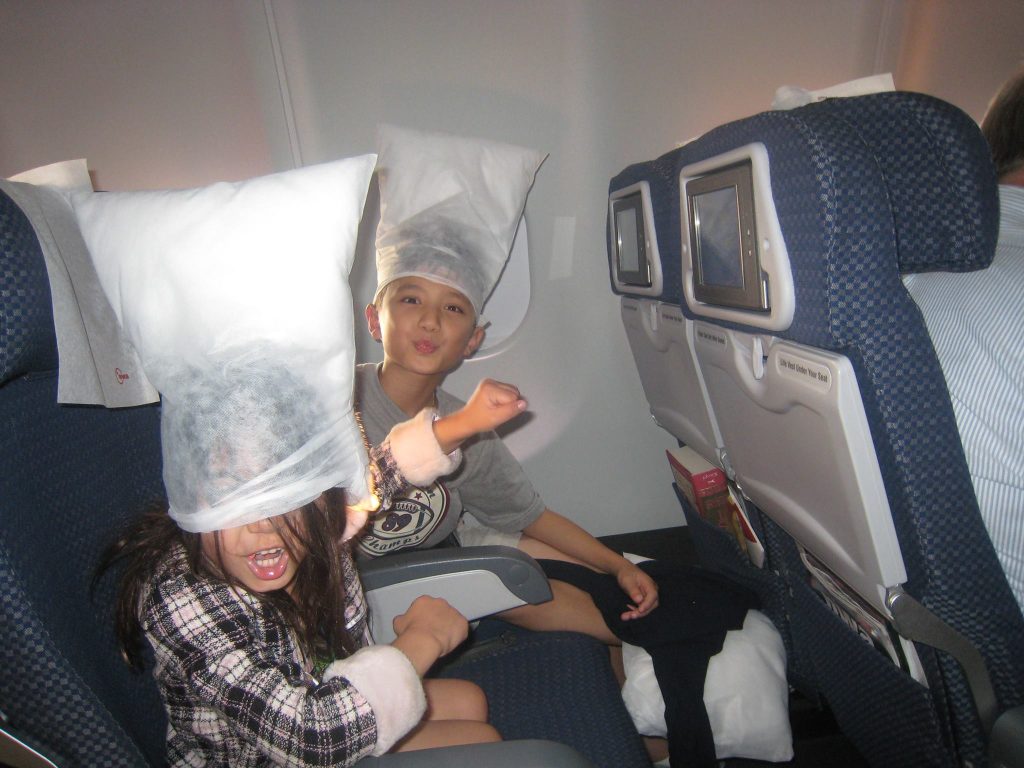 Review of Atlantis Bahamas. Wife wanted to come here and I just hated the whole idea of this place…without even reading this review!
AirAsiaX begins flights to Hawaii. Certainly nice to see. I have flown Air Asia a few times and I had a decent experience. The flight attendants are really good looking too #bonus
Inside the 'world's first' five star cat hotel. If you have an entitled cat. Meow!
Accor continues to do…stuff. Just keep throwing stuff up there and see what sticks. It will sell flights on its website. Good luck with that, you know this is the first place I will go to buy my airline tickets, WTF! Oh boy, can't wait to see how they demolish my beloved Fairmont President's Club #crying
Breaking: At last, we get one hotel chain reducing the number of brands! Taj Hotels will go to one from three brands. Phuck yeah, finally! Take that Marriott with your ridiculous thirty brands telling us with a straight face how you will keep every single one because they are all needed…lol.
Never serve a cold taco, never! Woman shoots boyfriend over cold taco.
BLOG BUZZ
This section is for advanced level hobbyists and veteran blog readers.
If you are into Disney or just want to see how a veteran miles addict does it, perhaps you should read Haley B's interview. This reselling thingie, I am not going near it, I already have one two jobs. Guess which one made me $1.56 this past week? 🙂
This Matt Robert guy is posting some good stuff lately: Stacking AmEx Insider Fares With the Biz Plat 50% Rebate.
You can get increased Amex card offers if you can force your browser to do some acrobatics which almost never worked for me. Then again, I have had these cards and now Amex does not give you the signing bonus again. I see the SPG offer at 30k in there, good luck getting it if you never had it. You'll never see anything like this posted at The Points Guy, hey getting people to the Grammy's takes a lot of credit cards sales, who cares about giving readers the best offers hey?
What is the fastest way to get deleted from a "Candidates for Blogs I Like List"? To make a post titled: "My interview at MMS". Really, Miles Per Day, really? Adios!
I don't do the FTU conferences and certainly don't do Chicago Seminars. I prefer smaller gatherings without paying for a ticket listening to yet another blogger who is really selling his/her blog. Funny how people go so they can learn how to travel for free lol. Anyways, after one or two you are just paying to socialize. Like college sorority or something. Zzzzzzz.
Sometimes , like once a week, I look at my blog stats. I enjoy looking how blog visitors landed in my site and from where. Because I laugh at stuff like this!
Everybody kisses up to the Titans, am I the only one around here who has refused to do an interview at MMS and could care less about TPG's parties?
There are many blogs and characters in this apace I do not bother mentioning. As it is just not worth my time and would give them more exposure than they deserve. Seriously!
And I leave you with this…
Check out my updated blog lists: Blogs I Love, Blogs I Like, Blogs To Ignore
TBB
travelbloggerbuzz@gmail.com
Follow TBB on Twitter @FlyerTalkerinA2
You can subscribe to TBB below, winners only!
Opinions expressed here are author's alone, not those of any bank, credit card issuer, hotel, airline, or other entity. This content has not been reviewed, approved or otherwise endorsed by any of the entities included within the post.