We bring you the airlines' miles expiration policies, how travel hackers handle credit card debt, visit most remote places, all the IHG Rewards Club category changes, look at beautiful Michigan winter photos, how Air France Flying Blue makes you blue in the face in 2018, ponder the future of work, smuggle some pictures out of North Korea, visit the Siberian Silicon Valley and bring you the latest Blog Buzzzzzzz.
TBB Blog Mission: To Entertain. Educate. Inspire. In That Order!
I am glad Andy The Lazy Traveler is blogging again. Here is another one that is a must read, especially for newbies who get easily impressed by amazing marketing jobs designed to trick them to get more credit cards by these blogs you should be ignoring as readers are secondary to their own pocketbook! Do Travel Hackers Have Credit Card Debt? We don't…the real travel hackers that is.
Good reference Travel Codex post: When Your Airline Miles Will Expire, and How to Get Them Back.
The massive IHG Rewards Club category changes devaluations appear nicely listed in this nice PDF document by Loyalty Lobby.
Details on the Air France Flying Blue program going revenue based in 2018. The revenue based tsunami keeps going, it is a secular change. Some bloggers out there still screaming how this will hurt the programs as members will no longer have aspirational awards to aim for. Bullshit! It will hurt the bloggers as they will sell less credit cards because they will not be making as many posts with "hey, look at me in my First Class flat bed drinking Krug champagne and eating caviar and I am flying for free and you can do it toooooo". Got it?
Beautiful photos of Michigan winters. Been a rough one in January so far!
Very interesting travel post at Matador Network: 9 of the Earth's most remote places and communities to check out in 2018. I had never heard of Kerguelen Island before!
This theme is common here at TBB, how the whole nature of jobs/workplace is changing in front of our eyes so profoundly. The Real Future of Work. Other bloggers make blog posts about poop and shit like that, we keep it educational around here…
They all warn about automation and worry that robots could replace humans in the workplace. But there's actually not much evidence that the future of work is going to be jobless. Instead, it's likely to look like a new labor market in which millions of Americans have lost their job security and most of the benefits that accompanied work in the 20th century, with nothing to replace them.
Your personal finance fix of the day: How Much Can I Contribute to a 401(k) Plan This Year? The article has more details but the basic answer is: $18,500. And an extra $6,000 for people 50 and older.
Did you know Siberia has its own Silicon Valley? I bet you didn't! It's at Akademgorodok, 3,000 Km away from Moscow.
More photos of North Korea smuggled out, enjoy!
BLOG BUZZ
This section is for advanced level hobbyists and veteran blog readers & personal rants & stuff
Last minute addition, Milenomics is back! His 2018 predictions, must read.
In the ongoing struggle to find content to post in blogs, to generate them page views that translate to advertising revenue (not here of course, we are all in our basements lol), bloggers lose all perspective of real life I think. Do you remember how One Mile at a Time had the nerve to do a GoFund me campaign so he can fly First Class to try some new airline "product"? I could go on for ever but let me single out how recently Live and Let's Fly had a little incident with an Aeroplan award to fly Swiss First Class which was canceled. He then had the nerve to buy a First Class ticket and sue. Hey, this will be good for a 30 blog post series at least I guess. Another blogger had some fun and made it a law school exam hypo!
I was shocked to read this…how Emirates (of all airlines!) lost Charlie's Running With Miles bags on a direct flight, WTF!
Frequent Miler added another writer.
True thought leadership you guys. After cornering all things poop…he now moves on to all things peeing, smh. I am certain some kiss ass bloggers will link to this shit!
The creme de la crap…I need to move on…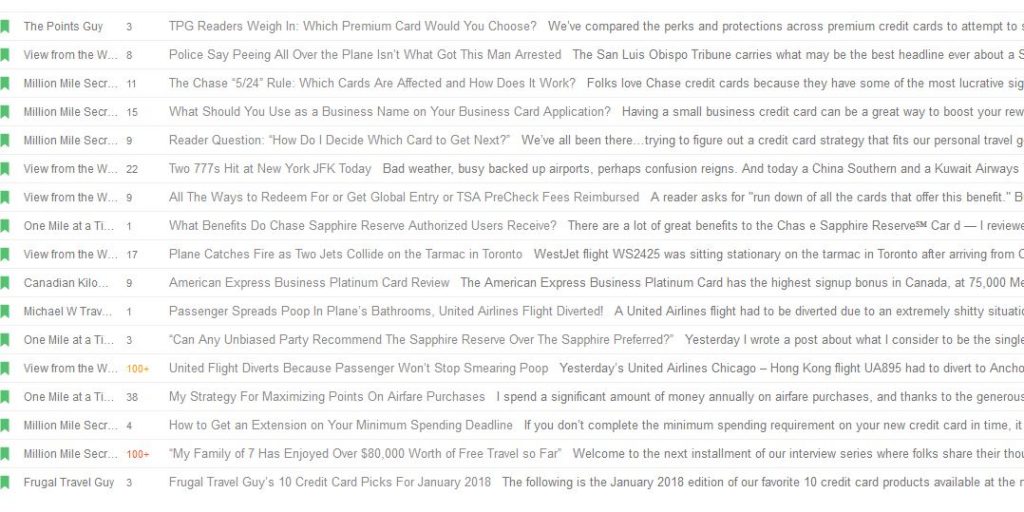 And I leave you with this…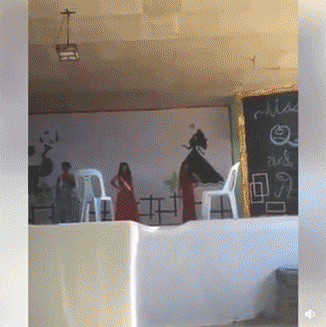 Check out my updated blog lists: Blogs I Love, Blogs I Like, Blogs To Ignore
TBB
travelbloggerbuzz@gmail.com
Follow TBB on Twitter @FlyerTalkerinA2
You can subscribe to TBB below, winners only!
Opinions expressed here are author's alone, not those of any bank, credit card issuer, hotel, airline, or other entity. This content has not been reviewed, approved or otherwise endorsed by any of the entities included within the post.