I would like to give an update on what is happening in my own miles/points world. Maybe you will learn something, maybe not.  I could have a gazillion links built in to help this SEO thing but they take too much time. TBB Buzz post will appear as scheduled on Monday (more like Sunday night).
You can support TBB by clicking/forwarding any of our Referral Links and starting your online shopping at our Amazon affiliate link . Or click on the Amazon Banner on the right, thank you!
As you know, I am presently focusing my credit card action away from miles and points and more towards cash back and and proprietary bank points. Here is my current mode: My Blue Cash Amexcard earning 5% in drugstores/gas stations/supermarkets is my go to card. After that I am focusing on the Arrival card that can give me 2.2% (or 2.2696969 points=average of all the estimates from other bloggers who used to push their affiliate links) back on travel purchases. Along with that I am always looking to take care of the 5% categories in the Chase Freedom and Discover IT cards. I also use my Ink Plus cards for the 5% categories (cable, phone and office supply stores) along with some non bonus spending I have in automatic mode (electric, water, etc). I shop frequently at Panera, Whole Foods and Starbucks so I always go to Staples and buy gift cards for these stores to get me 5 points per dollar (and using Plink to get an additional discount which I cash in for Amazon gift cards). For my business, I use the Fairmont Visa exclusively to keep things simple as I need at least $12k spend on it to generate the free night each year. I cash in the points for Fairmont gift cards to spend on the properties for food, activities,etc and I am sitting on around $250 of them right now. I never got around to enroll my Visa or Mastercard cards in those Visa and Mastercard savings programs for an additional 1% or so reward, shame on me. I will get to that one day.
Doing the Vanilla Reload to Bluebird thingie comes easy to me. Thankfully, I am blessed with trusting relatives which accommodate my addiction. One of them is being treated for a night in the Hilton at the Paris CDG airport by me. Be kind. I also use my Vanilla Debit card to pay my estimated income tax payments and some other ways but I have slowed down a bit. I am too busy to go to Walmart these days, maybe after April 15 again.
I have also had most of the credit cards and have slowed down a bit on that front too. My wife has really slowed down as I have been holding off until I finally get my butt in gear to get my own affiliate links so she can apply through them so we can triple the TBB blog revenue in a month instead of relying on about less than a dollar per day through my Amazon affiliate link (thank you for all who are using it!). One day I will get to that (been saying it for a long time!). Last round we gave our apps to deserving blogs in the world famous "Blogs I Love" and "Blogs I Like" list. I encourage you do the same and reward bloggers who are doing it the right way!
Like clockwork, the US Air 10k anniversary miles showed up before the annual fee hit. And another 2.5k miles from a promo I had forgotten about! I closed the account only after reassigning the credit line to the Arrival card which now has a whopping $36k credit limit, woohoo! Mrs. TBB's US Air card is coming up next…
This is what happens when you are not on top of your game. When I get a new credit card I very often get a pretty high credit limit, enough to not get into any real trouble reaching it in a month. So, for some reason I thought the Blue Cash limit was $17.5k. Idiot me! I go to my favorite convenience drug store and buy 7 lbs of vanilla ice cream (for newbies, Vanilla Reload cards: just google it and avoid the blogs in my Ignore list, they are always on the top of the search results dang it!). Transaction denied. Well, that was embarrassing. So, I called Amex from my little corner at the store and after holding for a while I find out it was only $7.5k! Oh the horror, what a major duh moment! So, I kindly asked to have some credit shifted from another card. Starwood card please? Negative as it is open less than a year, seriously? Ok, how about the Hilton Amex card that I have open since 2001? Yes, it can be done. Ok, shift all of it and just leave $1k on it (take that Hilton Honors, I just devalued you, how does it feel huh?). In the meantime, I talked to three different people at Amex as they hung up on me once. Amex used to be so excellent in customer service, no wonder Chase is eating their lunch! So, after 40 minutes in the store I get my Vanilla product and try again. Denied again, WTF! And then it hit me! The original "purchase" did register with the store's 24 hour policy $5k limit. So, defeated and two cashiers pissed off at me, I smiled awkwardly as I exited the building walking and looking at my feet. For the record, I returned 25 hours later and got it all done because I am stubborn 🙂
Me and Mrs. TBB have a CitiBusiness card earning AA miles. At 10 months out I called about retention bonuses and was given two $75 statement credits. I proceeded to buy groceries and paid off the balances as I ALWAYS do. At eleven months out I called again and closed the accounts. "I am moving overseas and I need to simplify my finances" works very well to stop cheerful reps looking to retain me.
I have a Citi Amex card earning AA miles. At ten months out I called and was retained with a $95 statement credit and an extra 1k AA miles each month I charge $1k on the card ( I thought about it for a fraction of a second and said yes). I have been using this card for my $1k Amazon Payments allotment for the past three months. I am wavering whether to keep on doing it or just close the darn card to start the 18 month Citi cycle once again. Shifting that $1k to my AmexBlueCash card for 5% cold hard cash, you know, makes a whole lot difference.
Sometimes I wonder about Hyatt. I requested a Diamond Elite trial. I received the response accepting my IHG Rewards statement and going on to tell me about the trial and if I agree with it. I replied yes. I have heard nothing for the past week and my account still shows Platinum. I need to pick up the phone and call them.
On January 20, in my daily Award Wallet update, I almost had a heart attack when I saw my Hilton Honors balance go down by 225,000 points! I called them pronto and was told that there were redemptions for merchandise. Please NEVER redeem miles/points for merchandise. I told the rep that this is ludicrous and I have not had anything to do with it. A fraud investigation was launched after changing my PIN number. I called on February 20 to inquire about this because, you now, I hate seeing my balance so much lower and I was informed that the investigation is still pending. They could not tell me anything else. I have not been contacted by writing or phone call about this since January 20. Rep said they will inform me when the investigation is done. In my many years in this game this is a first!
The AMEX Platinum card $450 annual fee just hit my account yesterday. I have given my three top clients one of them and they love it. I have prepared the ground that I am thinking about canceling due to the loss of the US Airways and AA lounge access. I have not even told them how even Delta devalued its own lounge access! So questions for you: If I cancel, how long can the card work for access? I am assuming the Priority cards will no longer work…right? And what happens with Starwood Gold, does it stand for the rest of the elite year? Or does Amex notify Starwood to down grade us? I need to do some thinking about this. I am shocked Amex has not taken more steps to prop up the benefits! #developing  I am also thinking of flying to Dallas to spend a day working/eating/drinking/massaging/showering at the Centurion Club 🙂
My Business Club Carlson Visa $60 annual fee hit my account. I think I am keeping it. I will make time to call to see if I can be "retained". I put a few non bonus items on the card every month or so to keep Gold and because, you know, I like 5 points per dollar. But the reason I am doing it of course is because of the free award night which amazingly is still alive! I understand the anniversary points take a few months to show up in the Club Carlson account. I can live with that.
I have not been charged $12 monthly fee in my Bank Direct checking account I have my emergency fund cash in for several months. I did not call to ask them about it.
I have not had time to "garden" my reservations for the trip to Maui in April. I was concerned my Island Air interisland flights (from OGG to HNL) would not work as the connection onwards to the West Coast was just 57 minutes. Well, a schedule change happened on this flight (the third one so far!) which added another 41 minutes so I think we should be good. The flight back to the mainland was fixed as AA partner Alaska Airlines finally allowed award space to all four of us on a flight to San Jose (instead of Oakland). We can live with that. I will need a one way car rental from San Jose to Oakland which I still need to book.
I am excited about my October trip to Hong Kong. I have not looked at hotels at all! I have heard both the Intercontinental and Park Hyatt are great.  I am getting into Hong Kong at 8.30 pm by the way. So, I am looking for some suggestions for 5 nights there. I am looking for the best bang for my money hotel points. I do have a free IHG Rewards night to use from Mrs. TBB's Visa. I have not had the Hilton Reserve card (I know, I know, I am shocked too!) yet so I could get it for two free nights. But here is the thing. I am looking for the best value. I am not too concerned about where I stay when I travel alone. As long as the hotel is decent, it has a nice bed and a decent gym and good location for the sites and to/from airport I am good! If it was a family trip I sure want to maximize the hotel experience to contribute to lasting memories. Even though we don't spend much time in them anyway! Oh, wifi is most important of course. Later on I will ask for things to do, it's too early for that. Eating will be a major part of my time there!
This hobby could take over your life. You need to find the balance that works for you. You don't have to jump in every little thing that pops up. Remember, the point is to see the world and save some money doing it. And please always tip the maid in your hotels a few bucks, put a smile on their face and be grateful with what you have.
We had a minor health scare in our household. Updated results are all clear. Phew! You never know how much longer we have on this planet. Cherish the people you are with and don't be an asshole. If bloggers keep insulting you by beating you upside the head with moronic posts while pretending to be experts and/or repeated attempts so shove affiliate credit card links down your throat, well, I totally understand if you are having asshole like thoughts as it is a perfectly normal reaction 🙂
Best way to get rid of a cold? Go to a bootcamp session by personal trainer that makes you wish you were not born #feeltheburn
I have 3,190,011 miles/points. The number does not include the 225,000 Hilton Honors points I should get back, hopefully soon. This is ridiculous, don't be like me. Burn, burn, burn!!!
I just want you to know that blog posts pimping away your credibility while adding absolutely nothing constructive to humanity make me want to go zzzzzzzzz: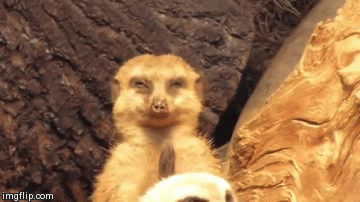 Check out my updated blog lists: Blogs I Love, Blogs I Like, Blogs I Ignore
Thank you for reading and supporting my blog!
Please pass my blog link to your friends and family if you think they will enjoy it too.
George
travelbloggerbuzz@gmail.com
Join over 2,428 TBB followers on Twitter @ FlyerTalkerinA2 and add TBB on Google+