We learn about miles/points valuation, learn about the new AMEX Business Platinum Card Benefit & Delta Card Offers, we travel from Almaty to Tashkent, marvel at some awesome travel photos and at the best photos of 2014, check out Internet Maps and more!
TBB Blog Mission: To Entertain. Educate. Inspire. In That Order!
You can support TBB by shopping with our AMAZON AFFILIATE LINK or click on the Amazon Banner on the right side, thank YOU!
"Could I be getting better value out of my miles/points?"  –  Travel Is Free    After going through so much wording you get a few nuggets that I totally agree with. As in:
"There is nothing wrong with simplicity"    Simplicity in our lives is way under appreciated and undervalued!
"anyone can get a free two week vacation each year."    Not going to argue this one either. Click my…oops, got carried away there for a sec 🙂
"Value is not determined by the price tag of the hotel, it is determined by how much money you've saved."    Yes, yes, yes!
"This is my problem with the absolute values given to miles and points and it's why I don't do it. It's at best crappy mathematics."    Miles/points valuation blog posts bore the hell out of me!
"There is no one size fits all solution"    Yep.
"No one can tell you what your aspirations should be, and if that was the case, we've certainly lost all imagination."    I have always said that people should use miles and points to make them happy because…they earned them!
"How about to see the places you've always wanted to see? That's what this is all about and don't forget it."    Yep.
"Some how I got off track…"    Blog would be even better if this did not happen so often! #constructivecriticism
American Express Adds Free Inflight Wifi Passes As A Benefit On The Business Platinum Card  –  Doctor of Credit    Nice summary of all the recent Amex (positive) changes and explanation of how this new inflight wifi pass benefit works (which was first reported HERE at Tagging Miles). Most importantly you should check out his post about how to get the Amex Business Platinum Card for 100k Membership Rewards points. So when you see other bloggers push their own affiliate offers for the card earning just 40k MR points you make sure you tell them that they SUCK! Since we are trying to be positive around here we are going to save the "You Suck!" for the TBB Blog Buzz post next Sunday. Care to guess who made a post announcing this benefit and selling the affiliate 40k offer? Hint: The blog is "HUGE" 🙂  For heaven's sake, do NOT use my 40k link!  Since we are at it, Doctor of Credit also wrote about the new Amex Delta offer offering 50k Skypesos AND a $50 statement credit for both personal and business cards.
Almaty to Tashkent : What Not to Expect on a Long-Haul Train Journey Through the Former USSR  –  Yomadic    Babushkas, vodkas, bribes, bunk beds, overnight train rides in nowhere…Love it!
Travel photographer of the year 2014 winners – in pictures  –  The Guardian    WOW!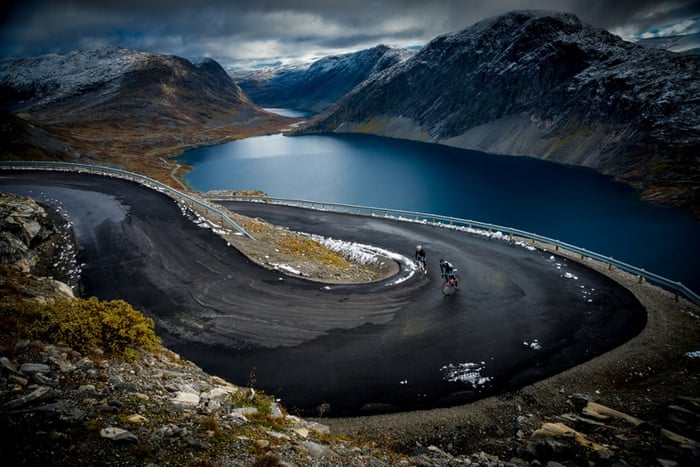 Best photos of the year 2014  –  Reuters    OMG, there are some very strong pictures here, viewer discretion advised! You have been warned!
40 maps that explain the internet  –  Vox    These are incredibly educational!
Easy Ways to Think About Hard Finance Stuff  –  Motley Fool    This is good, really good, stuff!
And I leave you with a pleasant gif…
Check out my updated blog lists: Blogs I Love, Blogs I Like, Blogs To Ignore
Thank you for reading and supporting my blog!
Please pass my blog link to your friends and family if you think they will enjoy it too.
TBB
travelbloggerbuzz@gmail.com
Join over 3,298 TBB followers on Twitter @ FlyerTalkerinA2 and add TBB on Google+