Another TBB post featuring the most eclectic links around the web such as money dark side, the greatest scam ever written, Twitter becomes X, the vanishing family, the prettiest pink places on earth, 14 charts to show you what is really happening in the economy and markets, what drives us, some scammers just can not do anything else, how to spot idiots, lack of new homes, Ukraine begins the real counteroffensive it appears, Putin running out of options, the first nuclear test, the amazing oarfish, more summer fires in Greece and pretty much everywhere, amazing castles and aviation pics, reactions to the death of Sinéad O'Connor and more. Enjoy the weekend, stay hydrated!
TBB Blog Mission: To Educate. Entertain. Inspire. In That Order!
I use and recommend Proton VPN <—– REFERRAL LINK
You like my blog? Send a link to someone please!
No ads, no clickbait. No sponsored posts.

NEW: This blog publishes every Friday. This is a one man labor of love operation.
PERSONAL FINANCE
You should not be obsessing about what happens in the stock market daily. You should only periodically look at your investment portfolio. Unless, you know, life gets in the way and goals change. Of course, financial media is in the business of generating eyeballs/clicks and they just keep coming at us. So, I guess, for some of you market addicts, this is a good article about what is happening out there year to date: 14 Charts Financial Advisors Should Show Clients.
You should always expect surprises so when you get them you can tell others "See, I told you", this is what I do lol. On a serious note, where are all the market gurus who had been screaming recession for over a year now, shouldn't they, you know, apologize? Or do they keep extending it another quarter in the future and when it arrives…you bet they would say "See, I told you". And on it goes…
Meanwhile, from this morning's Wall Street Journal headlines: "U.S. Economic Growth Accelerates, Defying Slowdown Expectations. The economy expanded at a 2.4% annual rate in the second quarter, remaining well clear of a recession despite higher rates". And on it goes…
And now let's dive in to the more human element of investing. Which is a lot more important and interesting in my opinion. I have two articles for you, so here we go:
What Drives Us: We are all different. And we all have different asset allocations we try to stick to. Which is always an extremely difficult task. You don't know what your true risk tolerance is until you experience a horrific bear market. And we as humans are motivated differently as well. A lot is explained by genetics and personal experiences. But a lot also can be influenced by the following factors:
Salespeople [When it comes to financial product salespeople…Avoid them!]
Self-image
Status [If you think because you invest in a hedge fund with a very high minimum you made it…seriously?]
The leaderboard
Debt [Being debt free is a great quality of life enhancement indicator]
Values
Religion
Fun [If your idea of fun is having a small investment account so you can try to be the next Warren Buffett… do it. You will probably find out soon that it is not fun]
Fear [very powerful emotion, staying grounded and humbled helps fight it]
Rare disasters [Oh yeah, the doom and gloom gurus out there….If this happens we are all screwed!]
The Dark Side of Money: What we can learn from the ways money brings out the worst in us. This is a must read if you are interested in the subject of money. I am just going to lay out here the main points and let you dive in it on your own…
Higher income inequality leads to higher homicide rates
Financial stress is a leading catalyst for taking one's own life
When money's tight, couples fight
Financial stress can literally kill you
Money can make people engage in unethical behavior
Money supercharges our tendency to compare
Wealthier individuals are generally bigger polluters
The pursuit of money can become an addictive behavior
TWITTER/ X
I am mourning Twitter as I am spending less time on it and yes I am sticking with Threads which had its first enhancements finally.
At this point, we should not be surprised whatever this Elon Musk dude does. Bizarro Twitter RIP Twitter bird, 'X' gon' give it to ya…
I think at this point we have to assume that Elon Musk is intentionally trying to run Twitter into the ground. Perhaps partially for the LOLs, but potentially to push the company towards bankruptcy and a resolution of the debt crisis the company is soon to face. Or maybe to just be able to buy the debt on the cheap. Or something. Who knows and who cares. Twitter, as we knew it, is dead.
Wait, there is more, we ponder the reasons Why Elon Killed the Bird. Three theories about Twitter's seemingly nonsensical rebrand to X
1. Musk wants to build the "Internet of Elon."
2. X is pseudoware—just buzzwords and a logo.
3. Musk needs to save face.
SCAMS
I had to read this "The Greatest Scam Ever Written". How a Montreal copywriter swindled victims out of $200 million by pretending to be a legendary psychic. I am so glad I did. So many gullible victims, so much pain caused. While this guy kept evading authorities for decades living large. It never ceases to amaze me how people can inflict this pain and also how people keep falling for such obvious scams. Anyway, this one has a very satisfying ending, yes!
After nearly a week of trial, the jury agreed, convicting Patrice Runner on eight counts of mail fraud, four counts of wire fraud, conspiracy to commit mail and wire fraud, and conspiracy to commit money laundering. He was found not guilty on four counts of mail fraud. He faces a sentence of up to twenty years in prison on each of the fourteen counts. Runner has long considered the possibility that he might spend decades behind bars.
Maybe it is genetics that makes people keep scamming others? Like this guy, wow! Ponzi Schemer Freed From Prison by Trump Faces New Fraud Charges. Eliyahu Weinstein, whose 24-year sentence President Donald J. Trump commuted, is now accused of bilking 150 million people out of more than $35 million.
The man, Eliyahu Weinstein
, a former used car salesman from Lakewood, N.J., was serving a 24-year sentence in connection with two schemes, when Mr. Trump freed him from prison in January 2021. One involved defrauding members of his tight-knit Orthodox Jewish community out of more than $200 million. On Wednesday, federal prosecutors in New Jersey charged Mr. Weinstein, 48, along with four other men, with defrauding at least 150 people out of $35 million. They are accused of luring people into supposedly lucrative investments in scarce Covid-19 supplies and baby formula and even in first-aid kits destined for war-torn Ukraine.

Well, this is relevant for this section you guys! Want to quickly spot idiots? Here are five foolproof red flags.
1. Beware of anyone who describes themselves as a "proud non-reader of books" [Looking at you Kanye West Ye lol!]
2. Similarly, avoid anyone who thinks that every book should have been a six-paragraph blog post [FTX's Sam Bankman-Fried said that!]
3. Remember that wealth isn't directly linked to intelligence
4. Dropping "AI" or "ChatGPT" into every second sentence is a major idiot red flag
5. Keep a wide berth from people who obsess about their IQs [dead giveaway!]
REAL ESTATE
I am not going to make this a permanent section, I just found this graph amazing, found here. Just looking at how many fewer homes were built in the 2010s!
UKRAINE RUSSIA WAR
It appears that the real Ukrainian counteroffensive has finally started…
Putin has miscalculated so many times after starting his stupid war…Why do you think that will not continue? Putin Is Running Out of Options in Ukraine.
Putin can simply try to hang on, but given the mounting pressures, he needs a strategy to show that Russia still has a path to victory. What Putin does should in turn shape Ukrainian actions. Kyiv can add to the anxieties in Moscow, demonstrating that no part of Russia is secure, punishing Russian forces at the front and opportunistically liberating territory even if it is not quite what military planners intended. This has become a war of endurance. Just as Putin must hope that Ukraine and its Western supporters will tire before Russia does, Ukraine and its backers must show that they can cope with the war's demands for as long as necessary.
ODDZ & ENDZ
This is the best (and most devastating) article I read in the past week, brace yourselves! The Vanishing Family. They all have a 50-50 chance of inheriting a cruel genetic mutation — which means disappearing into dementia in middle age. This is the story of what it's like to live with those odds. I still think about it days later…I can not imagine…at loss for words, just stunned. I hope this writer wins a Pulitzer award for this.
Pretty cool site showing the first version, simply called First Versions.
This will shock you! Ok, I could not resist…But trust me, you probably have never seen such a fish! Giant Deep Sea Oarfish is Filmed by Divers in Rare Encounter.
Since the atomic bomb is in the news these days with the film Oppenheimer, this is a video of the first nuclear test in the Bikini atoll on July 25, 1946.
Interesting, to say the least…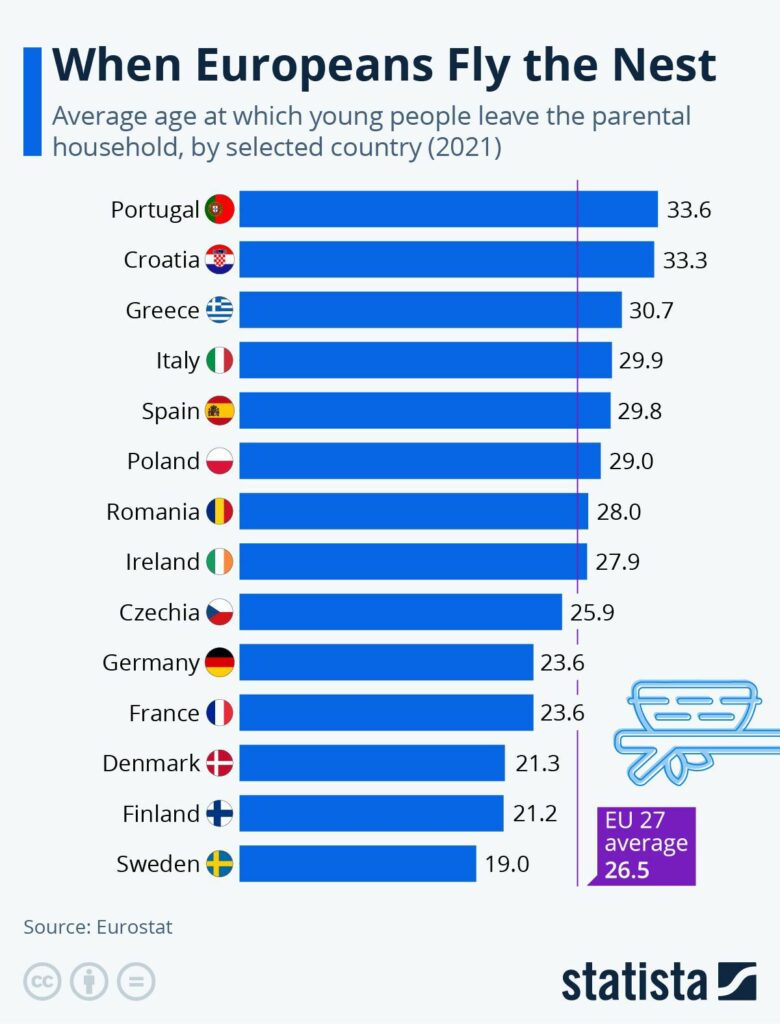 TRAVEL
Pray for Greece, it is burning. Every summer fires rage. And it appears the scope of these fires continues to go higher. Maybe, I don't know, climate change may have something to do with it. Wildfire in Greece triggers explosions at an ammunition depot and the relocation of fighter jets.
Another AI powered thingie, this one is a personal travel assistant, check it out: Copilot2trip.
I like castles. But not White Castle hamburgers.  I ended up there once many years ago in college and let's just say it was a traumatic experience and never went back! But I will likely go back to these: 10 Wondrously Unusual Castles From Around the World.
Since the color pink is in vogue lately (because of the Barbie movie), I have this for you: 8 of the prettiest pink places on earth. I can't believe the Royal Hawaiian Hotel in Waikiki beach made the list, I stopped there once to use the bathroom and I was not impressed. 🙂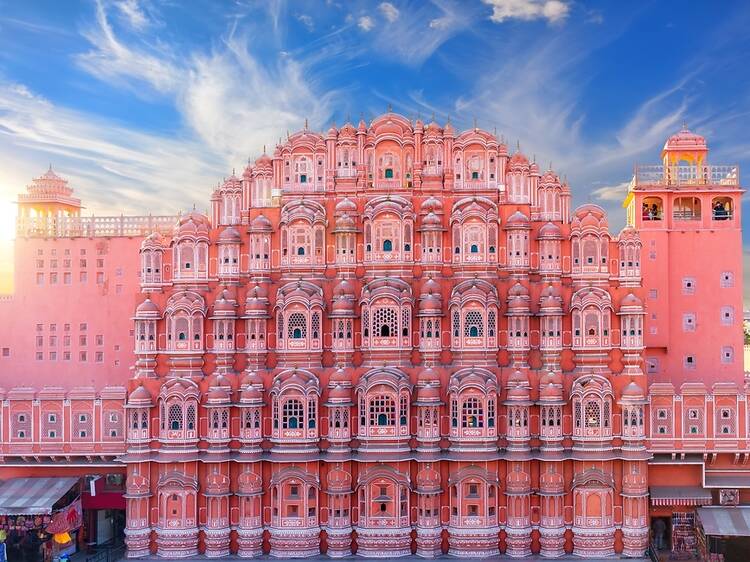 For the aviation geek readers of my blog, this is for you: 30 Fascinating Aviation Pics That People Just Had To Share On This Group.
RUNNING
None. Yesterday I walked for an hour. The right foot, the one diagnosed with Morton's Neuroma and had a cortisone shot, appears to be fine. But now is the left foot that is giving me the same weird sensations…In the meantime, I have added a bunch of foot/toe exercises to my daily routine, on top of all the sciatica related exercises I do every day. I need to persevere here and not rush to get back…Wish me luck!
Maybe I pick up badminton, this is an amazing 211-shot rally! The exhaustion at the end of it is epic…
BUZZING
A section where I go on and on about some stuff that happens in my life and anything else that just does not fit in another section above
Talk about a hot kiss! Ontario couple kiss after eating spicy peppers to break world record.
I do remember Sinéad O'Connor's amazing performance on Saturday Night Live singing "Nothing compares to you" where she proceeded to shock everyone watching ripping a picture of the Pope in pieces and saying to the camera "Fight the real enemy". I remember thinking…oh, this is probably not going to turn out well for her. Well, it didn't. She proceeded to make music and always did her own thing which I always admire. And she was public with her mental health issues. And then her son commited suicide at 17 which totally derailed her. What an amazing talent, sad to see her pass away. And then you have Morrisey of the Smiths go totally wild ranting about it…YOU KNOW I COULDN'T LAST.

"She had only so much 'self' to give. She was dropped by her label after selling 7 million albums for them. She became crazed, yes, but uninteresting, never. She had done nothing wrong. She had proud vulnerability … and there is a certain music industry hatred for singers who don't 'fit in' (this I know only too well), and they are never praised until death – when, finally, they can't answer back. The cruel playpen of fame gushes with praise for Sinead today … with the usual moronic labels of "icon" and "legend". You praise her now ONLY because it is too late. You hadn't the guts to support her when she was alive and she was looking for you. The press will label artists as pests because of what they withhold … and they would call Sinead sad, fat, shocking, insane … oh but not today!
So, I saw Oppenheimer in my local theater. I am glad I did not drive to Detroit or Grand Rapids to see it on a 70mm IMAX screen. I liked it but I thought it was insanely overhyped. And too long and way too many (complex) characters and its dizzying pace was just a bit too much imho. Did I enjoy it? Yes. Do I think it was THE movie of the year? Hell no!
This blog started with a focus on miles and points and travel. It has evolved since then. Everything below deals with the hobby of collecting frequent flyer miles and points. If you are not interested, you can stop here, thank you.
MILES & POINTS NEWS/PROMOS/MY ACTION
In case you were wondering about free bags with plastic: Free Checked Bags via Credit Card Complete Guide.
United MileagePlus Mile Play promotion is on again, see if you were targeted.
Repeat of the top card offer these days below. But first, Ink Card FAQs: Here Is Everything You Need To Know About Getting Excellent Odds Of Racking Up Points On The Awesome Chase Ink Credit Cards!
These days every 100,000 points credit card Signup Bonus should always be in your radar. And here it is again: Ink Business Preferred Credit Card 100,000 Bonus Points. It used to require a bigly $15,000 minimum spend in three months. But the new offer requires only $8,000 minimum spend, almost 50% lower. For a card with an annual fee of $95. It earns 3x on travel, shipping, internet, cable, phone, social media/search engine advertising. Probably not a keeper for the long term but that is just me, you can decide for yourself, we are all different. The card will allow you to transfer your Ultimate Rewards points to airline/hotel partners in case you do not have the Chase Sapphire Preferred which I prefer and do hold for the duration. You can apply for the card with my Credit Card Links or you use my REFERRAL LINK, thank you!
Bloggers in this hobby industry will sell every credit card that pays them a commission! Only consider this one if you are bored and love American Airlines lounges for some reason ok? The Citi AAdvantage Executive Card: Huge 100K Bonus & Higher Annual Fee. Please consider getting it HERE so this blog can finally get a cc sale credited for July!
ADVANCED
I burned 23,000 World of Hyatt points to have son plus one stay as my Globalist Guest of Honor at the Seattle Hyatt at Olive 8 for one night when they come over to celebrate daughter's 21st birthday. I also realized I had not updated my Annual Miles/Points Burning sheet for our own stay there. Maybe I am losing my touch…Nearing 800k miles/points burned year to date, not too shabby. My Chase Ultimate Rewards points balance is now just 105k, maybe I should apply for the 100k Chase Ink Business Preferred card at some point…Maybe when I go under 4 million miles/points in the bank…one of these days!
Delta Skymiles "sale" smh!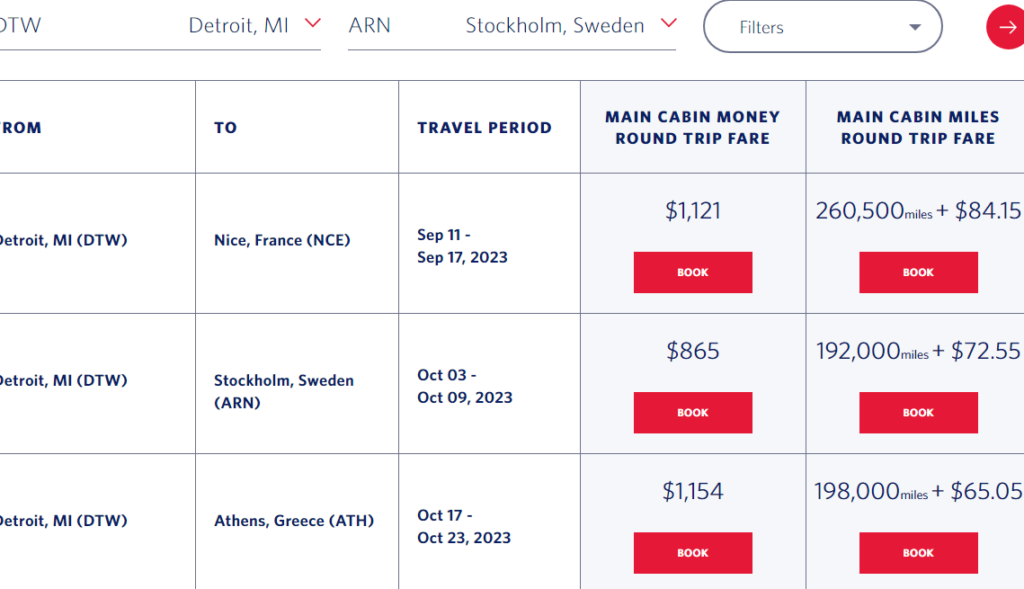 MILES & POINTS
HOT CREDIT CARD OFFERS: 75k CAPITAL ONE Venture X, 75k CAPITAL ONE Venture Rewards,  75k CHASE Ink Business Cash, 75k CHASE Ink Business Unlimited, 100k CHASE Ink Business Preferred, 60K CITI Premier, 40k CAPITAL ONE VentureOne Rewards, $1,000 Cash Back CHASE Ink Business Premier, 140K CHASE IHG Rewards Premier (with $100 Statement Credit), 60k CHASE Sapphire, 60k US BANK Business Altitude and many more including many AmericanExpress cards such as Delta Airlines, Marriott Bonvoy and Hilton Honors cards!  Please check out my Affiliate links. Terms apply to American Express benefits and offers. Visit americanexpress.com to learn more. If you do not see a credit card with my affiliate links, perhaps I could refer you?

This section is about my hobby addiction of collecting frequent flyer miles and hotel points since the early 1990's! SKIP if you are not into it!
As of today, I have burned 787,950 miles/points year to date in 2023 and have 4,123,374 miles/points in the bank. Some do drugs, I do miles lol!
Thanks to US banks, very lucrative travel rewards credit card offers come and go all the time. This section will act as a reference point on the best CURRENT offers. I will designate new material preceded by NEW.
BEGINNERS
The Beginner's Guide to Getting Started with Credit Cards, Points & Miles
BASICS: This travel hacking hobby is mostly about getting the fat Signup Bonus of travel rewards credit cards while of course NEVER EVER carrying a balance. Banks have a marketing budget and are willing to give us many THOUSANDS of miles/points to travel mostly for free hoping to hook us to then charge confiscatory 20%+ interest rates on our balances. The poor souls who fall for their marketing paying these ludicrous interest rates end up subsidizing us responsible consumers who enjoy taking advantage of, cough, such bank marketing budgets! Some of us have been doing this for thirty years creating amazing travel memories…Feel free to ask me questions or post them in the comments, we were all newbies once!
BASICS: Prefer credit cards from the proprietary points programs of banks, such as Chase Ultimate Rewards, American Express Membership Rewards, Citi ThankYou Network, Capital One Rewards Miles because they are a lot more flexible and are not devalued as frequently. Over pure airline and hotel travel rewards credit cards. Pure cash back credit cards may work for you best and they are getting more valuable as airline and hotel loyalty programs keep getting devalued. Sometimes, a pure no annual fee 2% cash back card works best for simplicity!
The Capital One Venture X card offers a 75,000 point Signup Bonus after a minimum spend of $4k in the first three months. If you like simplicity and looking for one (premium) card, I highly recommend this card (and yes, I have it myself!). It has an annual fee of $395 but it comes with a VERY easy $300 statement credit for travel booked on its excellent travel portal, essentially turning it into a $95 annual fee card. But wait…there is more! On each card anniversary you earn 10,000 points essentially making it FREE! Every dollar of spend earns 2 points and flights booked on the travel portal earn 5 points per dollar. You get access to Capital One and Plaza Premium airport lounges and a Priority Pass Select lounge membership and, this is important, you can add FOUR authorized users FOR FREE who can also have their own Priority Pass Select airline lounge membership. You can transfer your Capital One points to up to 18 Transfer Partners. No foreign transaction fees. Free Hertz President's Circle rental car top elite status. Cell phone protection and PRIMARY rental car coverage. Awesome seats at baseball stadiums for just 5k points each. And lots more. Available with my Credit Card Links, thank you for your support!
Get 75K Miles, Lounge Access & More with the Capital One Venture X Card
Other worthy credit card deals going on currently:
REFERRAL LINK: Chase Ink Business Preferred/Ink Cash/Ink Unlimited/Ink Premier
REFERRAL LINK: New Offers for United Credit Cards, Earn Up to 80,000 MileagePlus Miles
Remember, you are NOT allowed to ever carry a credit card balance if you ever get a credit card here!
Let me leave you with this: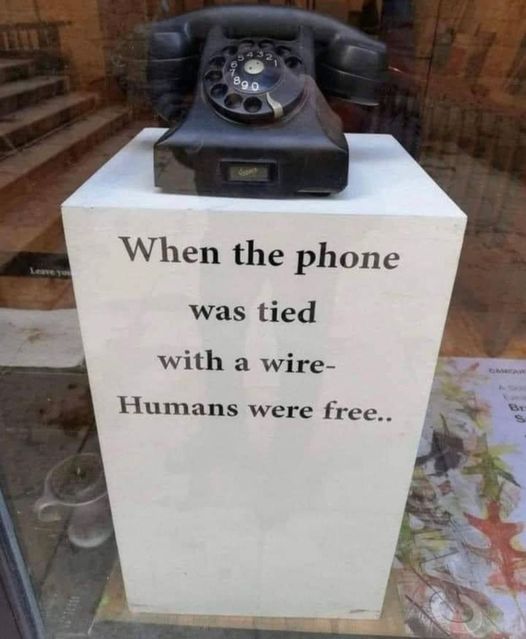 Some of the links are behind a paywall. You can try to read them using Archive.is.
Thank you for reading my blog. If you enjoy it please pass it on to a family member or friend. Or Buy Me a Coffee, thank you!
TBB
travelbloggerbuzz@gmail.com
You can join 568 email subscribers to receive each blog post by entering your email address below and then clicking on Subscribe:
Opinions expressed here are author's alone, not those of any bank, credit card issuer, hotel, airline, or other entity. This content has not been reviewed, approved or otherwise endorsed by any of the entities included within the post.