Another TBB post featuring the most eclectic links around the web such as the 12 money paradoxes, the Crypto meltdown, the 50 best bars, how to do travel hacking with banks, comparing athletes and investors, why we trust fraudsters, comparing web3 culture with Amway MLM schemes, the best hiking places, surviving a rough travel summer season, awesome airports and castles, Russian filtration camps, Ukraine granted EU candidate status, the Covid variants keep coming, the latest on Long Covid, the largest home in each US state, the cult follower and the King of Kowloon and much more. Bookmark and come back to this to enjoy some excellent reading that is designed to add value to your busy life. And enjoy the summer weekend!
TBB Blog Mission: To Educate. Entertain. Inspire. In That Order!
Support TBB by applying for CREDIT CARDS or visiting our

LINKS

or Donate

You like my blog? Send a link to someone please!
Welcome Recomendo readers, this is George, your diligent curator of the best content I discover and share with you.
This blog will publish every Friday in the month of July 2022.
Best of Web articles are truly exceptional and must reads, imho.
I use and recommend Proton VPN <——REFERRAL LINK
PERSONAL FINANCE
I agree with most of these 12 Money Paradoxes and here are a few of them:
The more boring an investment—think index funds—the more exciting the long-run performance will probably be.
The more exciting an investment—name your latest Wall Street concoction, SPAC or anything crypto—the less exciting the long-term results typically are.
The only certainty is uncertainty and the only constant is change.
To be happy when wealthy, we also need to be happy with far less money.
The more an investor is convinced he's right, the more likely he is to be wrong.
The more we think about our investments and look at our financial accounts, the more likely we are to damage our results by buying high because of greed and selling low because of fear. It can pay to look away.
Many years ago a prospective client was interviewing financial advisors. It came down to me and another one apparently. Only to be left a message being told that he decided to go with the other one ( a hedge fund!) because my investing approach was too boring. And years later I shake my head and I wonder what happened to that guy…
A quick story about athletes and investors: Keep It Going. This is essential below:
The most important investing question is not, "What are the highest returns I can earn?"
It's, "What are the best returns I can sustain for the longest period of time?"
It's counterintuitive, but you will likely maximize investment gains over your lifetime if you go out of your way to not maximize annual returns, instead focusing on merely good returns that you can sustain for as long as possible.
The Wirecard company fraud was Germany's Enron. And this article gets deeper into the subject: Why we Trust Fraudsters. Must read if you are interested in the subject…Also, what the hell is about these thieves wearing black turtlenecks huh? Also, this dude is still missing so if you spot him the Germans want to hear from you!
Braun's protégé was chief operating officer Jan Marsalek, a mercurial Austrian who constantly travelled and struck deals, with no real team to speak of. Boasting that he only slept "in the air", he would appear at headquarters from one flight with a copy of Sun-Tzu's The Art of War tucked under an arm, then leave a few hours later for the next. Questions were met with a shrug, that strange arrangements reflected Marsalek's "chaotic genius". [I think he most likely preferred black turtlenecks too]
I recommend these Personal Finance blogs/sites.
CRYPTO
Excellent quick handy guide to the crypto crash: The Latecomer's Guide to Crypto Crashing — a quick map of where we are and what's ahead. To be continued I am sure.
Best of Web: Is Web3 culture similar to Amway culture? Absolute must read, especially if you are about to be recruited into MLM crap or you (or a loved one) fell victim being sold the dream. The parallels of the two cultures are sadly very similar. Be careful out there!
The Wall Street Journal had a fantastic article: The Fire Beneath Crypto's Meltdown. The cryptocurrency implosion followed rampant creation of new digital money, something that never ended well in the traditional world. Archived Link. Look, I have made myself very clear here that I am not a fan and this article clearly explains all the reasons. Yet again, in the sea of grifters, get rich quick schemers and hackers there ARE a few really smart technology people who are working hard to…come up with something useful. The article sums it up perfectly imho:
But in the long run, crypto's best hope of survival is to come up with some useful function in the real world. That will require another round of innovation, and there's no reason to think it will be the existing cryptocurrencies, let alone bitcoin, that will be the winners.
TRAVEL
I definitely bookmarked this for future reference: 10 Best Places to Hike in the US.
If you are into drinking I guess: North America's 50 Best Bars. Not even one in Michigan, seriously?
It is getting really bad traveling these days so this may come handy and good luck! How to Survive (Or Avoid) Flight Cancellations & Delays This Summer. Pick an earlier flight, get to the airport early, avoid connections, watch/garden your reservations, don't check a bag
If you are going to get stuck in an airport, at least make it one of these: 8 Airports So Awesome They Can Even Make Delays Bearable.
Here are 40 Of The Most Beautiful Historic Castles Discovered Around The World.
I recommend these Travel related sites.
UKRAINE RUSSIA WAR
This made me sick: Surviving Russia's 'Filtration Camps'. This happening in such a scale is unforgivable, Putin must pay! Archived Link.

I loved this: Where Russia's Declinist Rage Isn't Enough. It takes a deeper look into one of the former Soviet republics, Kyrgyzstan. And puts into context the wider conflicts now involving Ukraine and the rest of the former Soviet republics. Archived Link.
Today, Russian hegemony over its old empire is being challenged not just militarily in places such as Ukraine, but everywhere, and across politics, religion, and technology. In the long run, unless Moscow snaps itself out of its declinist rage, it is hard to see how Russia can compete against this encroachment—not only of the West's cultural appeal, but of Islam's religious appeal, China's economic appeal, and even Turkey's notion of shared civilizational appeal. The question for Russia is, right now, what does it have to attract its former colonies beyond history? It is not rich enough, advanced enough, or ideologically compelling enough. Nor does it show the kind of love that suggests it would preside over a happy family. Instead, Putin offers a harsh Russian nationalism without any of the sense of progress, possibility, and even pride that, at least at one point, the Soviet Union seemed to offer (at least to some people). Of course, what the Soviets provided was an illusion too, but there was an idea. All that is left today for Moscow, beyond its history, is coercion, control, and corruption. Which country in the world today aspires to be Belarus or Crimea, let alone the Donbas?
You may have heard that Ukraine is now officially granted candidate status to join the European Community, another awesome accomplishment by master strategist Putin! Excellent Twitter thread on what this means, including a fantastic graph showing how many years it takes to become a full EU member. For example, Finland made it in just 2.8 years and it took 13.8 years for both Cyprus and Malta to get in.
Excellent Foreign Affairs article: Can Putin Survive? Sadly, the answer is likely yes. My fear is the West loses interest like it did after Crimea, especially with all the coming deep economic repercussions with inflation pain and severe food famines in more vulnerable parts of the world. But then again, history changes suddenly and surprisingly…Anyway, the article takes us back to the Soviet Union collapse and the differences between that era and today's Putin's Russia.
The West should nonetheless stay the course. The sanctions will gradually drain Russia's war chest and, with it, the country's capacity to fight. Facing mounting battlefield setbacks, the Kremlin may agree to an uneasy armistice. But the West must also stay realistic. Only a hardcore determinist can believe that in 1991, there were no alternatives to the Soviet collapse. In fact, a much more logical path for the Soviet state would have been continued authoritarianism combined with radical market liberalization and prosperity for select groups—not unlike the road China has taken. Similarly, it would be deterministic for the West to expect that a weakened Russia would fall. There will at least be a period in which Ukraine and the West have to coexist with a weakened and humiliated but still autocratic Russian state. Western policymakers must prepare for this eventuality rather than dreaming of collapse in Moscow.
COVID-19
So, it appears that our chances of developing Long Covid are much lower with the Omicron variants…Sometimes I wonder if I should just finally catch the damn virus to get it over with before some new more severe variant comes along…
Latest from Your Local Epidemiologist: BA.4/5 is sweeping the globe. Will this ever stop?

This virus continues to mutate to escape our first line of defense causing (re)infections. If you don't want to get sick, it's time to leverage other layers of protection, like masking. Thankfully, other immune system mechanisms continue to work to reduce severe disease. The transmissibility of the virus is causing upswings of hospitalizations and deaths among the most vulnerable of our populations. We aren't out of the woods yet but we are inching closer and closer to a manageable virus.
This IS the podcast to listen to if you are interested on the topic of Long Covid: Two Years Later, We Still Don't Understand Long Covid. Why? We are learning more and more as time goes by. Sadly, this damn virus keeps mutating fast non stop!
ODDZ & ENDZ
Best of Web: The Follower. When he was 19 Jeff Gross fell under the sway of the charismatic, fifty-one-year-old Mildred Gordon and spent more than half his life in an "intentional community" they built together. It turned out to be much, much more than that. I kept reading this and I kept shaking my head and had to get to the end! Stunned how some people can fall for cults and things of that sort…wow!

Fun link: The Largest Residential Home in Every U.S. State. Not shocked that the top three are in New York, California and Florida. Of course I looked for the one in my state of Michigan. It is only 31,256 square feet. The Winkler Mill Mansion in Rochester contains five bedrooms, 13 bathrooms, a spring-fed lake, a swimming pool, a two-story foyer, a two-story library, and a 30-car museum garage.
Best of Web: Amazing find about The King of Kowloon: my search for the cult graffiti prophet of Hong Kong. What a story, I had no idea…For years Tsang Tsou-choi daubed his eccentric demands around Hong Kong, and the authorities raced to cover them up. But as the city's protest movements bloomed, his words mysteriously reappeared.
MILES & POINTS
HOT CREDIT CARD OFFERS: 80k CITI Premier, 60k CHASE Sapphire Preferred, 75k Capital One Venture X, 75k CHASE Ink Cash, 75k CHASE Ink Unlimited, 100k CHASE Ink Business Preferred, three 75k CHASE Southwest cards [End 7/11/22], 60k CHASE World of Hyatt Visa, 60k CHASE Sapphire Reserve, 20k CHASE Freedom Flex, up to 30k CHASE Freedom Unlimited, 70k CHASE United Explorer, 140k IHG Rewards Premier, 5 FREE Nights with Chase Bonvoy Boundless, 20k CITI Custom Cash, and many more, including many AmericanExpress cards, including Delta, Marriott and Hilton cards! Please check out my Affiliate links. Terms apply to American Express benefits and offers. Visit americanexpress.com to learn more.

If you do not see a credit card with my affiliate links, perhaps I could refer you? Contact me!
This section is about my hobby addiction of collecting frequent flyer miles and hotel points since the early 1990's! Feel free to skip this section and parts of the next one if this is not for you.
Newbies: This travel hacking hobby is mostly about getting the fat Signup Bonus of travel rewards credit cards while of course NEVER EVER carrying a balance. Banks have a marketing budget and are willing to give us many THOUSANDS of miles/points to travel mostly for free hoping to hook us to charge 20%+ interest rates on our balances. The poor souls who fall for their marketing paying these ludicrous interest rates for years end up subsidizing us responsible consumers who enjoy taking advantage of, cough, such bank marketing budgets! Some of us have been doing this for thirty years creating amazing travel memories…
As of today, I have burned 639,147 miles/points year to date and have 4,755,523 miles/points in the bank.
It is BACK! Citibank again increased the Signup Bonus for the Citi Premier card from 60,000 to 80,000 Thank You points. Annual fee is $95 and the minimum spend to score the Signup Bonus is $4k in the first three months. The Citi Premier card has a solid earning structure as it earns 3 points per dollar on gas/groceries/dining/travel and one point on everything else. Of course, you can transfer your points to mostly foreign airlines and JetBlue. Or, you can take $705 and run. What do you say? You can cash out at one cent per point. Therefore, 80,000 points means $800 less $95 annual fee——-> BOOM, here is $705 in your pocket, you need this $$$ to pay for gas! Read the newbies paragraph above and think…taking advantage of bank marketing budgets! To reiterate, do NOT become a victim of bank marketing budgets by paying interest TO the banks ok? To read more: The Citi Premier Card Has a Big Offer – 80,000 Points, Worth at Least $800. Yep, available HERE, thank you!
Here we go again: Delta Launches Improved Welcome Bonuses. For the record, Delta miles are not very valuable but here are 8 Tips to Use Delta Skymiles for Maximum Value. Three personal cards and three business cards. Earning from as low as 70,000 up to 110,000 Delta Skymiles, available HERE.
The Capital One Venture X card now offers a 75,000 point Signup Bonus after a minimum spend of $4k in the first three months. If you like simplicity and are looking for one (premium) card, I highly recommend this card (and yes, I have it myself!). It has an annual fee of $395 but it comes with a VERY easy $300 statement credit for travel booked on its excellent travel portal, essentially turning it into a $95 annual fee card. Wait…at each card anniversary you earn 10,000 points essentially making it FREE! Every dollar of spend earns 2 points and flights booked on the travel portal earn 5 points per dollar. You get access to Capital One and Plaza Premium airport lounges and a Priority Pass Select lounge membership and, this is important, you can add FOUR authorized users FOR FREE who can also open their own Priority Pass Select airline lounge membership. No foreign transaction fees. Free Hertz President's Circle rental car elite status. Cell phone protection and primary rental car coverage. Awesome seats at baseball stadiums for just 5k points. And lots more. Available with my Credit Card Links, thank you for your support!
5 Amazing Ways To Maximize The 75K Capital One Venture Card Welcome Offer.
In addition, these Southwest 75k bonuses now end on July 11, 2022. Chase Southwest Personal Cards: 75,000 Points with $5,000 Spend (Plus, Premier, Priority). Minimum spend is $5,000 in the first three months. Also available at one of the links above. Obviously, if you are going to have issues meeting the minimum spend to score the fat Signup Bonus, this hobby is NOT for you and it could lead to some very painful financial consequences!  You know what you get with Southwest, your bags fly free and the best cancellation policy in the industry. And employees who appear to enjoy working there. And each point is worth 1.28 cents for wanna get away fares. So, 75,000 points plus 5,000 points (assuming at 1x) gets you 80,000 Southwest Rapid Rewards points times 1.28 cents equals $1,024 minus the non waived annual fee ($69, $99 or $149), do the math!
There are a lot of very unimportant news out there in this space these days. So, one of the three big three airline alliances is gaining a new member: Oman Air to join the oneworld alliance with Avios 'earn and burn' on the way. I guess it is a positive, zzzzz.
BLOG BUZZ
We are now entering BLOG BUZZ, a section for advanced hobbyists and veterans of this fast imploding hobby and also a section where I go on and on about some stuff that happens in my life because it helps me feel better about myself.
I am committing to posting at least one comment daily in my blog, thank you for visiting.
What the hell is going on over there, WOW! Amex Business Platinum, 260K Membership Rewards Points Bonus (Call to Check Eligibility). Please note the minimum spend required is, gulp, $30k! Amex seems determined to give everyone a card these days. Anyway, before you go for it, read this: Be Careful Of The Amex Rope A Dope When Going For The 260K Offer.
With the market meltdown, especially in the tech world, expect to see more of such news: The Real Story of Why Brex is Closing Our Accounts.
Marriott's premium card is the Bonvoy Brilliant card. And in a typical Marriott way, instead of a $300 easy credit on Marriott stays…you now will have a $25 monthly credit! And you thought Marriott could not get worse smh.
The Detroit Pistons drafted Jaden Ivey  from Purdue with the #5 pick in the 2022 NBA Draft. Everyone raves about this guy but the one game I watched him play in the NCAA Tournament I must admit I was totally unimpressed. But then again I was the guy who predicted the Boston Celtics will beat the Golden State Warriors in the 2022 NBA Finals in five games so there! We here in Detroit have been in a never ending rebuilding mode with the Detroit Pistons. The pieces always appear to be finally coming together and every year we miss the playoffs. Also, we traded our highest scorer Jerami Grant so…sometimes I wonder if our GM Troy Weaver knows what he is doing.
Running in this oppressive heat is, well, brutal. I am heading out there earlier and earlier. There is a spot in my nearby park where a deer hangs out and we look at each other approvingly, one of those rare amazing life moments…
I am still fascinated by South Korean band ADG7 and this song! I can not believe I missed them when they visited Ann Arbor earlier this month. I love everything about them, the vocals, the unique instruments, their style, etc.
Turned 55 this week, I certainly don't feel it!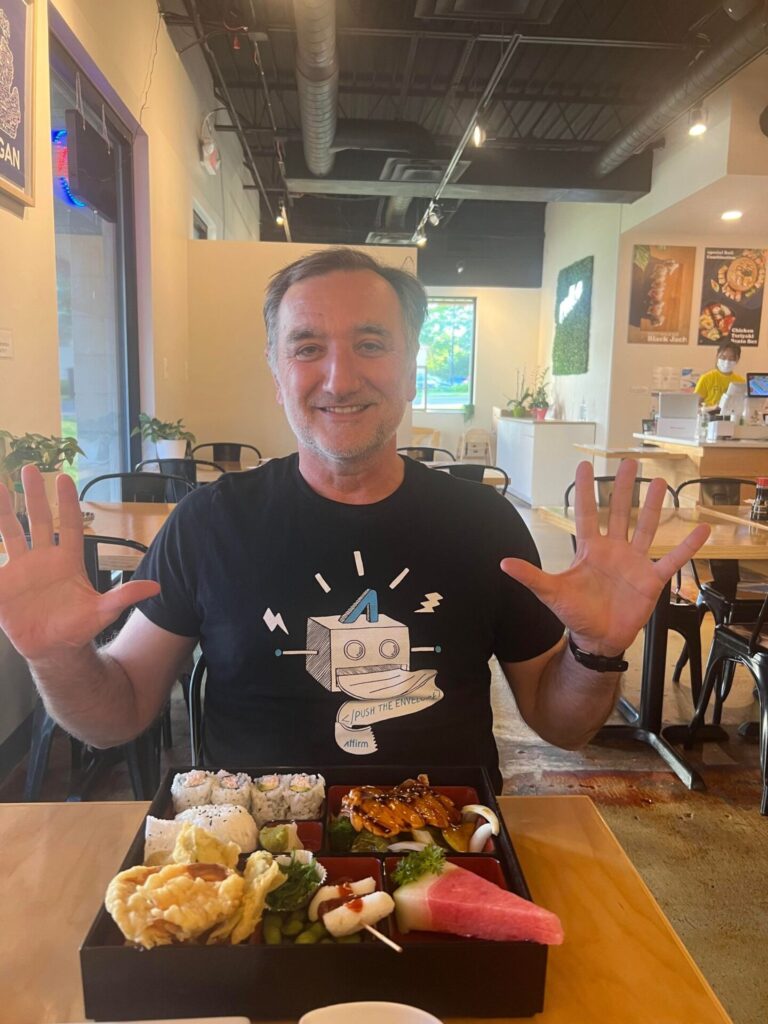 This is a labor of love, enjoy another blog post and stay healthy my friends.
Let me leave you with this…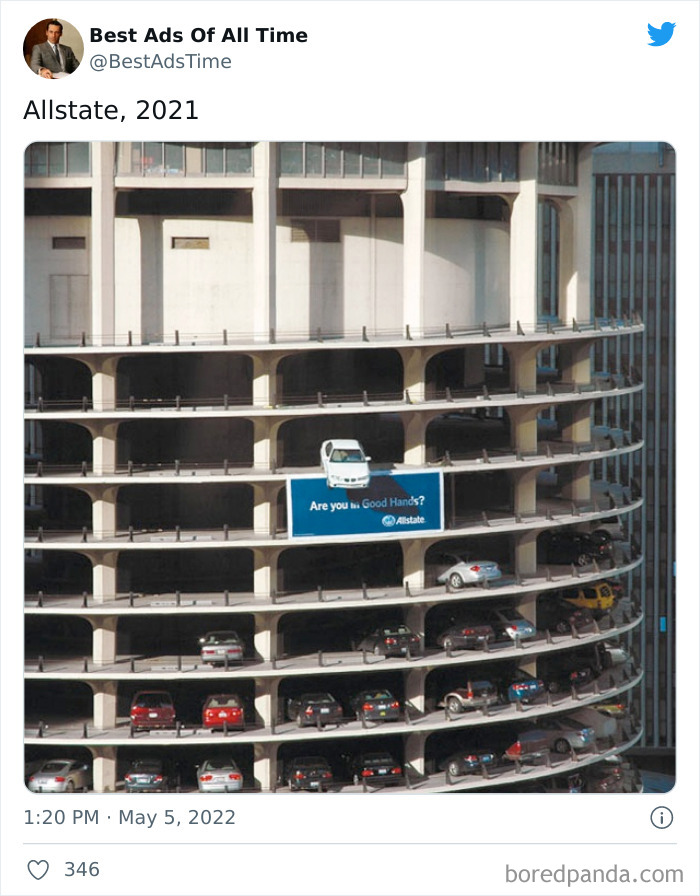 Thank you for reading my blog. If you enjoy it please pass it on to a family member or friend, thank you!
Some of the links are behind a paywall. You can try to read them using Archive.is. Or use 12ft Ladder. Or the Firefox browser.
TBB
travelbloggerbuzz@gmail.com
Follow TBB on Twitter @FlyerTalkerinA2.
You can subscribe to TBB below, winners only!
Opinions expressed here are author's alone, not those of any bank, credit card issuer, hotel, airline, or other entity. This content has not been reviewed, approved or otherwise endorsed by any of the entities included within the post.