Another TBB post featuring the most eclectic links around the web such as money struggles, twelve Covid lessons, 80k Citi Premier Card highest ever offer, how cars are full of software now, North Koreans go all in on hacking, look at the most amazing photography of football pitches, repurposed buildings, striking shots in cities and astronomy related photos, how the Greeks triumphed in the 2004 Euro, learn some Citi hacks, register for the latest Hyatt promo and lots more!
TBB Blog Mission: To Educate. Entertain. Inspire. In That Order!
Support TBB by applying for CREDIT CARDS or visiting our

LINKS

or Donate

You like my blog? Send a link to someone please!
TRAVEL
Going to keep it visual, click and enjoy these pictures:
35 Buildings That Got Repurposed For Something Their Architects Didn't Even Dream Of – Which one SHOCKED you the most? 🙂
30 Striking Photos of Cities – If you are still not shocked…are you a robot?
The most amazing football pitch locations in the World – LOVE these!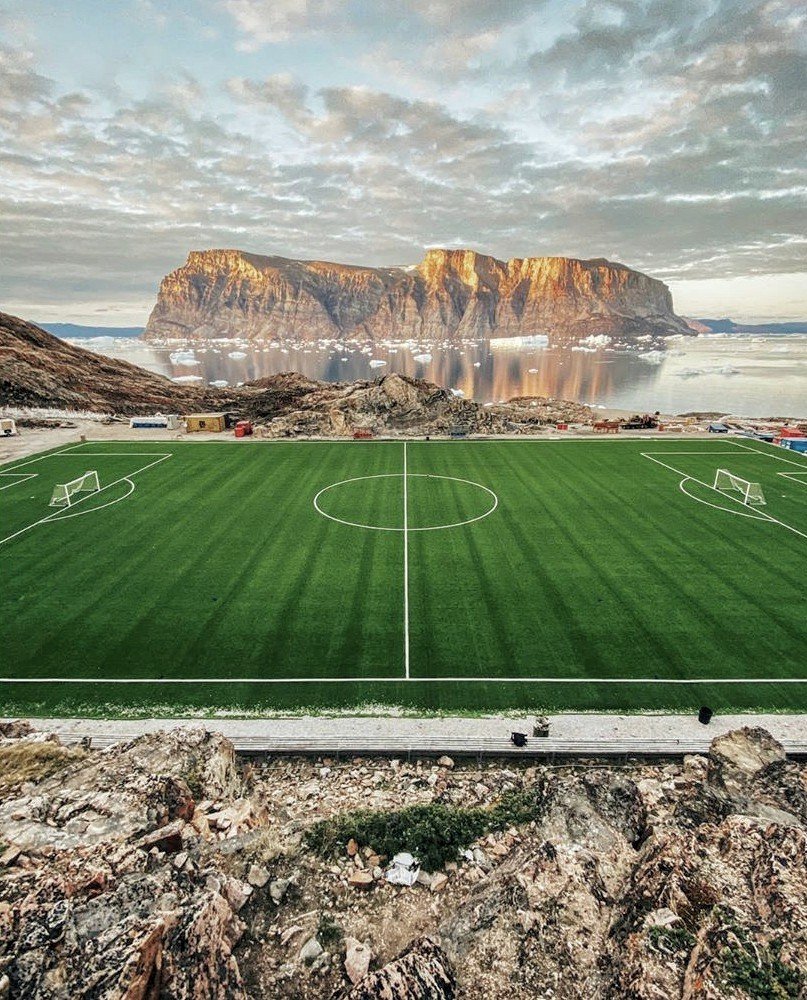 PERSONAL FINANCE
Hard to agree with some of these obstacles in this article: Why We Struggle
1. Behavioral finance is at least as important as quantitative finance, but it's harder to teach
2. The financial world is almost infinitely complex
3. Financial salespeople take advantage of complexity
4. The government hasn't made it any easier.
5. No one can see around corners—but some pretend they can
6. Stock-picking is even more difficult than it appears
7. Investment markets are the master of the head fake
8. Risk is a critical concept, but investors don't even agree on how to define it
9. College tuition has become a wrecking ball
Be careful out there, they are getting more sophisticated and…desperate! The Lazarus heist: How North Korea almost pulled off a billion-dollar hack.
COVID-19
Really good: 12 lessons Covid-19 taught us about developing vaccines during a pandemic.
So, as expected, the Olympics will be held without any spectators in Tokyo as the country goes into emergency with the variants running rampant. It will be the oddest Olympics ever and be prepared to be seeing empty spots in starting lines as the virus does what it does best in the athlete dorms and elsewhere, sad!
I think we will all soon be getting booster shots. And I am starting to get worried about my trip to Greece in November as virus numbers are surging again…
You know, I wonder which researcher will have the guts to do potentially explosive research on topics like:
-To what extent Social Security finances were improved due to Covid deaths.
-To what extent Democrats will be favored in future elections due to high number of deaths in districts of people who won't get vaccinated.
ODDZ & ENDZ
In honor of the Euro 2020 2021 final across the pond between Italy and England, we shall never forget the unimaginable TRIUMPH and COMPLETE SHOCK when the Greeks got on a GIANT roll and with the help of Zeus went ALL the way to capture the trophy in 2004. Anything can happen when you believe in your team! 'We wanted to finish the miracle': how Greece won Euro 2004 against all odds. We beat host Portugal with Ronaldo twice, first in the opener and then in the Final…drove my familia to Chicago to go watch the final in Greektown. And you won't believe what happened next after the final whistle! In the US we have the Miracle on Ice. In Greece we have 2004! It will never happen again.

Yeah, cars are getting so complex! How Software Is Eating the Car. The trend toward self-driving and electric vehicles will add hundreds of millions of lines of code to cars. Can the auto industry cope?
Wow, Astronomy Photographer of the Year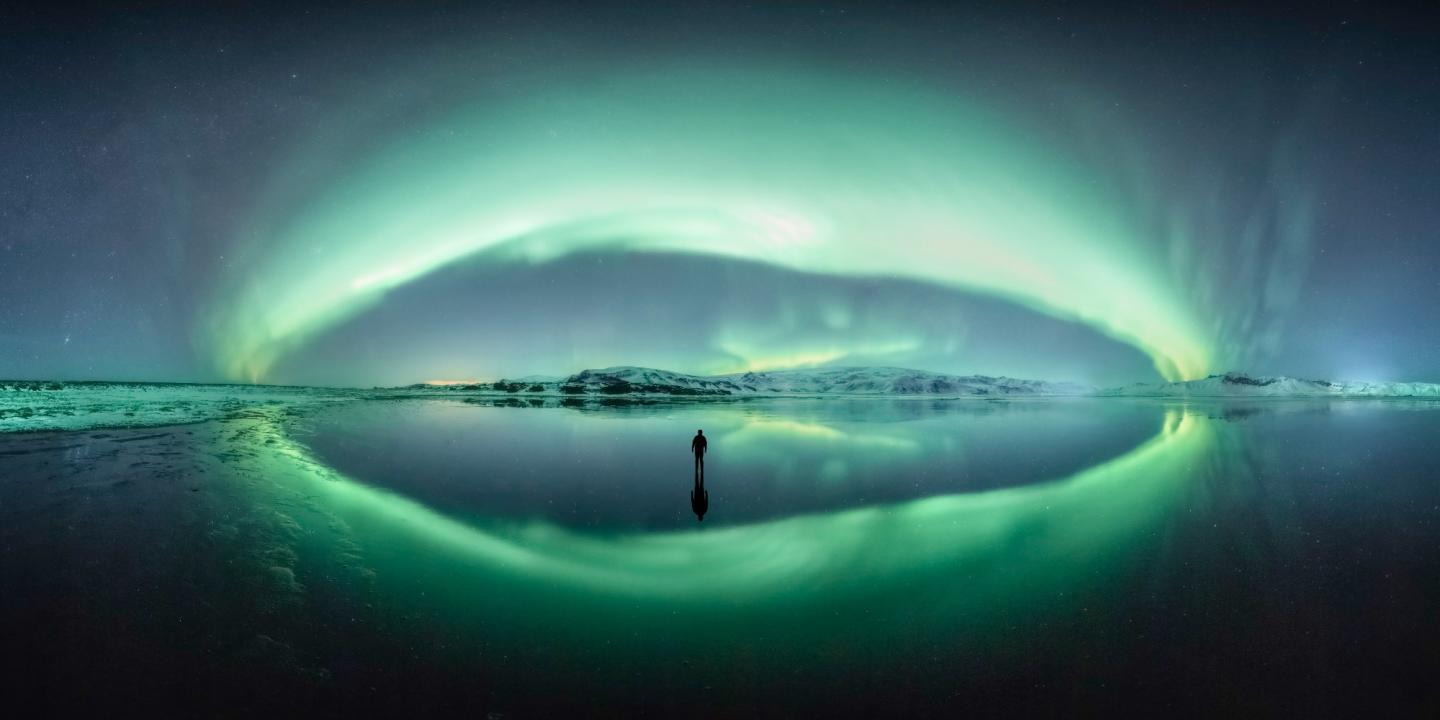 MILES & POINTS
HOT CREDIT CARD OFFERS: 100k CHASE Sapphire Preferred, 100k CHASE United Quest, 100k CAPITAL ONE Venture Rewards, 75k CHASE Ink Cash, 75k CHASE Ink Unlimited, 100k CHASE Ink Business Preferred, 60k CHASE Sapphire Reserve, 60k CITI Premier, 20k CHASE Freedom Flex & CHASE Freedom Unlimited, 125k CHASE IHG Rewards Club Premier (& a free night) and many more, including many American Express cards! Please check out my Affiliate links. Terms apply to American Express benefits and offers. Visit americanexpress.com to learn more.

If you do not see a credit card with my affiliate links, perhaps I could refer you? Contact me!
This section is about my hobby addiction of collecting frequent flyer miles and hotel points since the early 1990's! Feel free to skip this section and parts of the next one if this is not for you.
Newbies: The 100k Chase Sapphire Preferred card is now available with my links. This is a NO brainer! Get it, do the required minimum $4k spend, get the signup bonus, cash out for $1,250 spend on groceries assuming you do eat, right? For the annual fee of only $95, COME ON, do the math! Just ALWAYS make sure you NEVER carry a balance ok? If you have it, you can refer your spouse or significant other or third cousin and you can earn 20k Chase points for the referral alone and the referred still get the full bonus. You may even get the annual fee waived if you go inside a branch if you are that brave and have much free time (this ends on June 17, hurry).
It is raining miles and points on us. I am being extremely selective on picking up new travel rewards credit cards because I am focusing on burning my fat stash these days which is kind of, well, it does not make much sense to say no to so many 100+ offers! And, wait, Citi is not dead! The bank just came out with the highest ever offer on its Premier card for 80k Thank You points. 80k points can be transferred to Singapore Airlines and can get you two trips to Hawaii flying partner United Airlines you know. Or, at this insane inflationary pace, wait until bonus gets to 100,000 points LOL. Yes it is available with my links, thanks for your support!
Register for the good Hyatt 3rd Quarter promo. Which only applies on stays 2 nights or more. So, if you use Hyatts for one night stands you are sol. Bad joke 🙂
I personally prefer Chase points but this is a good guide: AmexMembership Rewards Sweet Spots. As long as they remain sweet I guess…
If these are true I feel better holding the Chase Sapphire Preferred card and I may get son to cancel his Chase Sapphire Reserve and move on to an Amex Platinum: Rumor: Chase Is Revamping The Sapphire Preferred & Reserve With New Perks.
BLOG BUZZ
We are now entering BLOG BUZZ, a section for advanced hobbyists and veterans of this fast imploding hobby and also a section where I go on and on about some stuff that happens in my life because it helps me feel better about myself.
I wish this was me! Delta paid me $4500 to take a later flight! Crazy!
Braver souls can do more with Citi card hacks. Just make sure you have a system to take it all lol. Oh, and do your Citi Premier apps with my links of course so you can keep this baby going for nine years (on November12, wow!). As far as for me with Citi, we have three AA Platinum cards, every year the $99 fee hits and I call pretending to cancel and I am transferred to the Retention department and I am given a retention offer, usually spend $1k in 3 months to get a $99 statement credit. I love that my wife has a unique name and I can easily pretend I am her but that will not work with my daughter when she eventually gets this one. First world problems.
Speaking of my daughter, she turns 19 in a month. Has had the Discover card for students since the day she turned 18. She managed to get a Southwest card (with just $1k credit limit!) after I coached her how to answer questions when we had to call the Chase Reconsideration line. That was a LONG phone call but we finally got her approved. And then I went to work to get her a Southwest Companion Pass that is good until the end of 2022 I think. And she gets to use it next week! So, we want to get her a Chase Sapphire Preferred card for 100k but want to maximize her chances so to speak. So I transferred $10,000 into her Chase checking account from her savings account at Capital One 360. And I am monitoring to see when the offer ends so she applies as close as possible to her 19th birthdate. Developing.
My trips to Moab, UT in September and to Greece in November are now all set. I hope the car rental works in Salt Lake City…
I swear, many staffers at big blogs monitor Loyalty Lobby and then copy what appears there: Confirmed: American Express Cutting Platinum Card Guest Access To Centurion Lounges From February 1, 2023. How awful of a change when you travel with your spouse and/or kids, you just tell them to take a hike?
Two.Minutes.Apart. Must be so hard to come up with "different" headlines lol.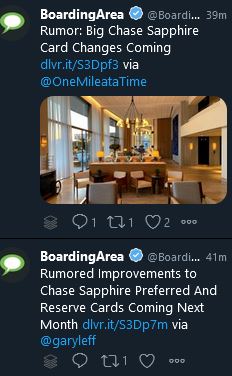 Huge weekend for soccer, two big finals on tap, England vs Italy in Euro and Argentina vs Brazil in Copa America!
I am very impressed with the Phoenix Suns team, wow!
Today I am going in for another cortisone injection shot. Just had to give it a shot (pun intended) trying desperately to get back to my former running self….developing for way too long so maybe my body is trying to tell me something.
Let me leave you with this…
Thank you for reading my blog. If you enjoy it please pass it on to a family member or friend, thank you!
TBB
travelbloggerbuzz@gmail.com
Follow TBB on Twitter @FlyerTalkerinA2.
You can subscribe to TBB below, winners only!
Opinions expressed here are author's alone, not those of any bank, credit card issuer, hotel, airline, or other entity. This content has not been reviewed, approved or otherwise endorsed by any of the entities included within the post.