Lets visit Moraine Lake in Alberta Canada, revisit a legendary Flyer Talk thread with Dovster & BEYFlyer, watch a beautiful video on Iraq, a last rant on them credit card bloggers, look at some powerful photos, check out the amazing power of what compound interest can do for you and other funny pics/gifs
TBB Blog Mission: To Entertain. Educate. Inspire. In That Order
You can support TBB by clicking/forwarding any of our Referral Links and starting your online shopping at our Amazon affiliate link . Or click on the Amazon Banner on the right, thank YOU!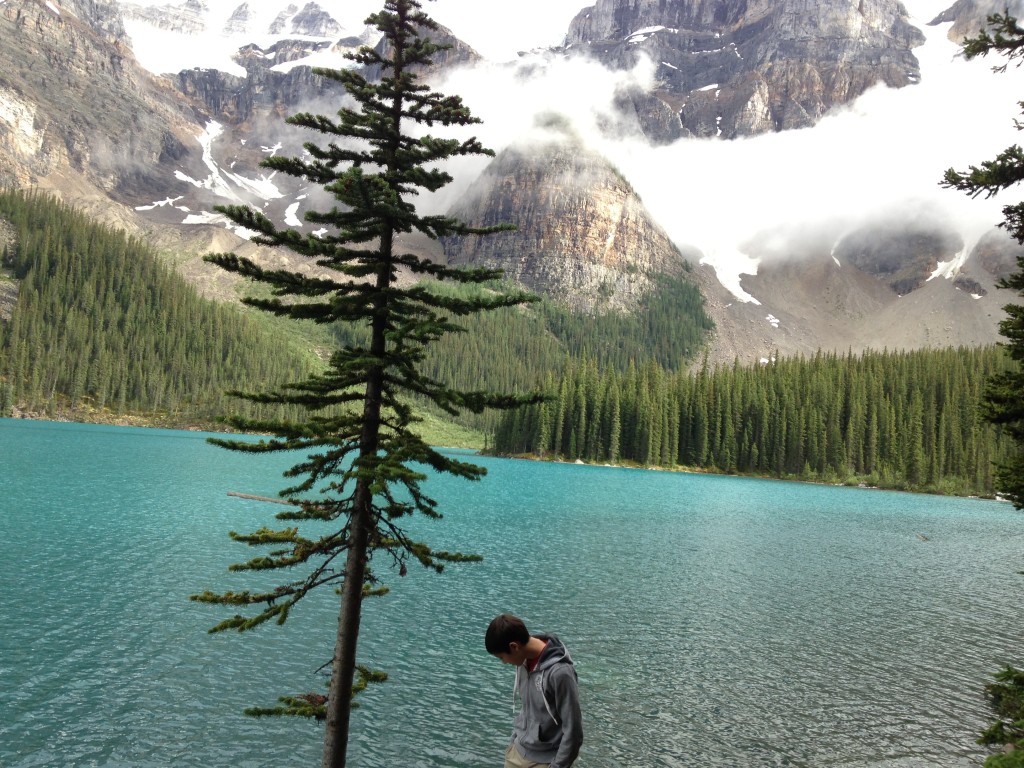 Thread Tripping reminds me one of my all time favorite and legendary Flyer Talk threads: "Before Twitter and the Arab Spring, there was Dovster and BEYFlyer". Reading their posts while bombs were flying and landing (sounds familiar?) was riveting! Makes you believe in humanity amid the war chaos!
I continue to burn! Another 27k Southwest points for RT flight Detroit to Phoenix for the WestCoastDO in November. I even covered the $5 fee from a prior $10 credit I had for an earlier award cancellation. I booked two nights at the conference Kimpton Firesky Resort while already status matching myself as an Inner Circle member. I understand Kimpton's loyalty program is about to have some major changes. This assures that my TBB blog business may endure yet another loss so please excuse future pimping coming your way lol.
Iraq is beautiful, too. Stunning video at Matador Network.
This blog is going to get shorter it appears as I don't find anything that worthy to share. I am just bored about the current state of the hobby and the ridiculous number of blogs I follow. Hey, it is not me, it's the blogs 🙂  And I am not going to be wasting more time on the blogs that pump credit cards 24/7 and maybe neither should you!
Last word on the credit card salesmen that have taken over this hobby. If you click on their links or help patronize them in any way YOU are part of the problem as it only encourages them to pump more credit cards! Heck, I would not be smiling next to them and posing for a picture either. Attend their presentations? Hell no! Why? Because you are implicitly approving their chosen practice to keep pumping credit cards ads and basically sell out their readers to the highest bidder Chase. Eeeeeek. Mind you, it is the same freaking cards from the same freaking banks that are being sold every day…again and again and again. If not that, it is the same referral links you have all seen repeatedly. I am taking my own advice to ignore these blogs and only continue to look at them in Feedly for TBB purposes only! It will likely mean nothing to their revenue targets and that is perfectly fine and am very content with my decision to not be part of the problem. These businessmen are making a choice to put profit BEFORE their readers and repeatedly bash them with the same credit card posts while reaching even higher levels of ridiculousness to justify yet more credit card pumping! Just from yesterday, take a look at this below: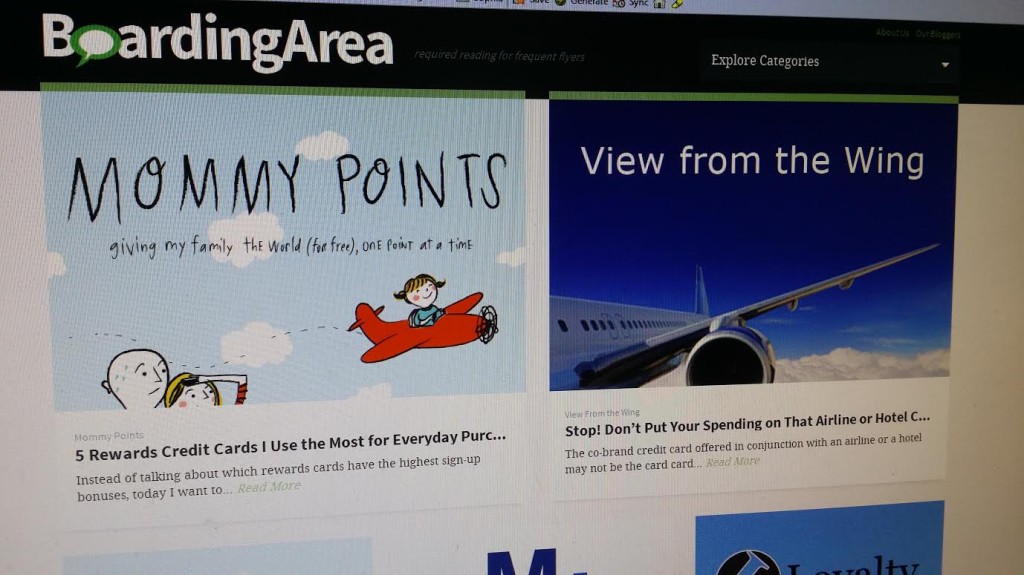 View from the Wing: "Stop! Don't put your spending on that airline or hotel credit card"
One Mile at a Time: "Best Credit Card for Maximizing Hyatt Points & Benefits" followed by followed by "Which Credit Cards Are In My Money Clip Now?"  WTF!!!!!! [the day before it was "Which Credit Cards are in my Wallet? LOL]
Mommy Points: "5 Rewards Credit Cards I use the most for everyday purchases"
Frugal Travel Guy (last two posts by founder/former TBB blog troll): "Top Cash Back Taunted Me Back Into Action"   and "Shameless Plug for Uber with Free Rides for New Member"
What a pathetic joke!
There I go again wasting my time with these blogs I have no respect for. Sorry, nothing personal. I just absolutely despise the non stop selling. Don't get me started about the rest of the pumpers here. If you attend their seminars or click their links,well it's your right of course. I guess you like to be pumped. For an in-depth look at what this whole field has become lately please read this blog post.
That's it. Think!
21 Powerful Photos Of People's Eyes That Say More Than Words Ever Could Some very strong photos here, you have been warned. At Bored Panda.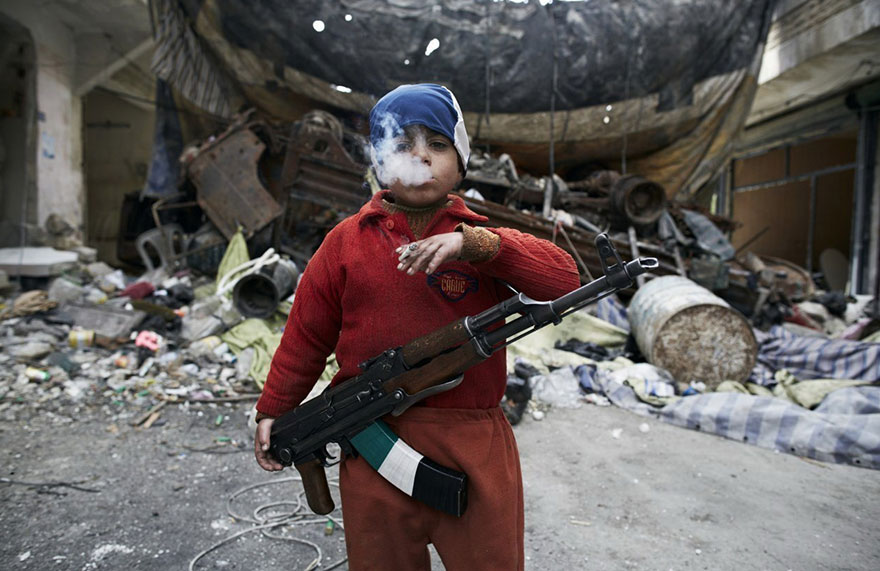 These 3 Charts Show The Amazing Power Of Compound Interest. I 've been doing this financial planning for a while and the power of this compound interest thingie just completely amazes me!
Hate when that happens!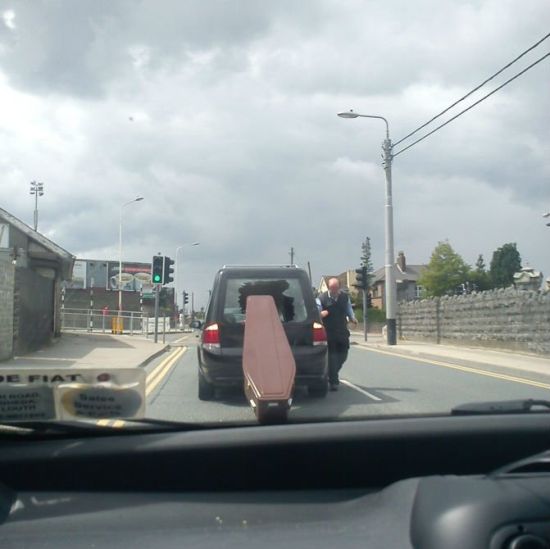 I am all for nature but…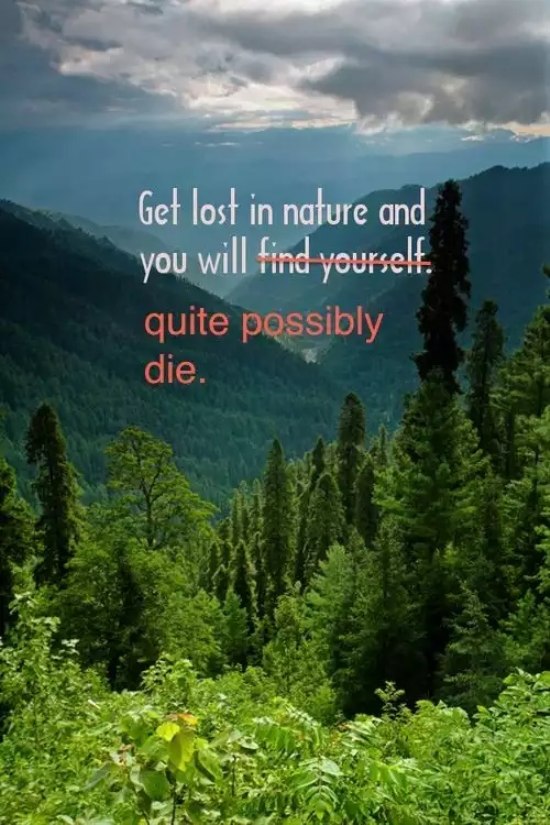 This gif pretty much epitomizes what the Brazilians experienced after that historic World Cup 7-1 loss at home to Germany #sadface