We bring you more hotel loyalty bad news, an epic video about Myanmar, a great credit cards to airlines chart, introduce you to the Silicon Valley Index, remember the dude Karl Lagerfeld and the Colgan Air crash, look at some beautiful European trees and amazing landscapes all over the world, rip on Wyndham, Accor and Best Western, get a list of the major airline mile expiration policies, share a Newbie tip, meet the top earning celebrities alive or dead and lots more for freeeeee. Literally, come on you guys!
TBB Blog Mission: To Educate. Entertain. Inspire. In That Order!
You like my blog? Send a link to someone please!
We have a lot to cover today, lets get to it! If I were you I would just come here and read what is important and you get all the education, entertainment and inspiration on top for freeeee! Stop wasting your time with other blogs, TBB on 🙂
Newbie Tip: Near the bottom of this post I reveal I maintain about 97 loyalty accounts. You think I am crazy. And probably I am, I am ADDICTED to this okay? It used to be over 100 so I am working on my problem, thank you for your concern! My tip is this: You do NOT have to be like me. Trust me, you really do NOT want to be like me. Just pick the main airline at your home airport and then maybe a secondary one. Then pick a major hotel program and a secondary one. Open four loyalty accounts, is that so hard? If it is, just go with one of each. If it is still hard, just get yourself a cash back card that earns at least 2% for crying out loud and enjoy the cash back and save yourself all the "work" that comes with this addiction, okay? Just make sure you get miles and points when you travel with these airlines and stay in these hotels. Not getting the miles/points credited to your accounts is, how shall I put this, a felony in the circles I hang out! I may do more of these Newbie Tips in the future. TBB, always innovating around here, what can I say? Obviously, if you are not a newbie you should skip these tips! To be continued…
Finally, lets get the party started!
Register for the latest ChoicePrivileges hotel promotion HERE: Stay two separate times between February 26, 2019 and April 26, 2019, and you can earn enough points to redeem for a future FREE night at more than 1,000 hotels worldwide. All the links I provide are DIRECT, unless they are clearly indicated as AFFILIATE LINK or REFERRAL LINK…which is almost never, sad lol.
When Wyndham changed its rewards program to make every award night cost just 15,000 points per night…I made fun of them here and said something like "lets see how long this lasts". Well, like clockwork, the program that has consistently let down its gullible members is changing it again and making those 15k points per night…now cost 30k points per night. Bwahahahaha! Wyndham Is Changing Back Its Loyalty Program to Be More Like Everyone Else's. Loyalty Traveler has more on it: Wyndham restructures reward nights April 3, 2019 and he clearly lays out that this program is to be avoided. Only about 200 properties are worthy and all those now cost double the points. Of course you can now book dumps at just 7,500 points per night and this is deemed as an "enhancement". I am out of sad lols on this one you guys.
The Lazy Traveler continues the very helpful posts on the Hyatt Devaluations with: The World of Hyatt Devaluation 2019: Part 2 —Sweet Spots to Book Before March 18.
I am not sure why but I am sure covering more hotels lately. Or is it because they devalue more often and the amount of merger related activity is at bubble levels, not sure. And now here is a shocker: Best Western Plugs Luxury Gap by Buying WorldHotels. I was aware of WorldHotels but I do not know much about them. There are about 300 properties and are well regarded. Apparently, they will keep their own brand…someway somehow. If we could burn Best Western points to book WorldHotels it could be nice I guess. Until then, don't worry about it. Oh, you may want to get matched to Diamond status, it is super easy with Best Western. I have it and I…have never used it. Maybe it can score me a suite in a WorldHotel in the near future 🙂
And then boom, the news hit in the hotel rewards space! Accor is scrapping Le Club – new loyalty scheme and new benefits coming soon. Oh crap, just when my former Fairmont lifetime Platinum status appeared that it had transferred to Le Club. Which I affectionately call it Le Suck 🙂 Here we go again with "more experience redemptions are coming" theme. The new name will be "Accor Live Limitless. Acronym: ALL. Get it? Yeah whatever. They are blowing again big time money on it, they even inked a deal to be the sponsor of the French soccer Paris St Germain PSG club. Former sponsor of the club was Emirates by the way, they walked away when they were asked to more than double the sponsorship fee! Kind of like a change of the guard from airlines to hotels blowing money on these sponsorship deals. Head For Points correctly bashes them for not offering aspirational redemptions, only 20 euros off per 2,000 points, yawn.
1 Accor point gets you 2 Eurocents off your next Accor hotel booking.  You can transfer them to airline miles, but with a few exceptions (luckily Iberia Avios is one of them) the conversion rate is 2:1 so you are 'paying' a ludicrous 4 Eurocents per airline mile. There is no incentive to build up your Accor points by doing more stays.  Whether you have 2,000 or 2 million, they are only worth 2 Eurocents each. There are no high profile redemption opportunities.  If a room is €500 on a peak night, you will need a 25,000 points to book it (2 Eurocents per point) whilst when the same hotel is €100 you pay just 5,000 points.  You never get that feeling you get with other programmes when you realise that you can make a huge saving on a peak night stay with just a handful of points.
More on the latest quarterly results by AccorHotels: AccorHotels' 2018 profit rises, beefs up lifestyle loyalty initiatives. All hotels are doing well these days. As I have noted many times in my blog, this company is on a frenetic acquisition spree since February 2018. What happened back then? Expect more, maybe they can buy my blog too lol.
In February 2018, AccorHotels agreed to sell 55 percent of its AccorInvest property business to sovereign and institutional investors for 4.4 billion euros. It has used 2 billion euros of that cash to fund acquisitions and bought back shares for 850 million euros. It also recently raised its stake in Polish company Orbis to 85.8 percent, deputy CEO Jean-Jacques Morin said.
InterContinental Hotels Group also released its latest quarterly results and Head For Points has an excellent summary concerning the IHG Rewards Club developments to come. And this scary sentence popped up, we will see what it means eventually:
IHG Rewards Club is "testing new features for 2019 roll-out, designed to increase member engagement with variable point pricing".
Good reference with all the airline mile expiration policies. Remember, only Delta and JetBlue miles never expire.
Anyone remember that Colgan Air crash? How One Crash 10 Years Ago Helped Keep 90 Million Flights Safe. Looking back it was one of those events that catapulted US aviation to a remarkable safety record. Respect to Mr. Scott Maurer who lost his daughter on that flight. And thank you!

Maybe I should have saved this video for a Best of Web Sunday post. But I could not help myself, so here it is. A Dream of Myanmar. Must click.
Of course you are going to get some entertaining in my blog! 30 Hilarious Reactions To Trump Declaring A "National Emergency". You are welcome for the lols! Which one is your favorite? 🙂
And now some quotes from the favorite person of blog reader Ramsey 🙂 22 controversial Karl Lagerfeld quotes
"Sweatpants are a sign of defeat. You lost control of your life so you bought some sweatpants."
Well, what a headline! Silicon Valley Index shows the misery and triumph of the world's tech capital. Great article!
The good news is that Silicon Valley is thriving economically, generating new technology and good jobs. The bad news is that, for all its world-changing innovation, it's becoming an even worse place to live.
About 36,000 new jobs came to Silicon Valley between the second quarters of 2017 and 2018, a 2.2 percent increase to nearly 1.7 million. The average income is $140,000, more than double the US average of $68,000.
Median home prices — the cost for which half of the area's homes were more expensive and half were less expensive — rocketed up 21 percent from 2017 to 2018, reaching nearly $1.18 million. In 2000, it was about $700,000. For comparison, the median US home price was $221,000 in 2018.
The average time spent commuting has increased 20 percent from 2007 to 2017, which means the commuter spends 43 hours more each year in transit. For San Francisco, the increase was slightly less at 15 percent.
For Silicon Valley, 6.5 percent now are "megacommuters" who spend three hours in transit. That's up from 3 percent in 2011.
Overall, about 20,000 more people from out of the country arrived in Silicon Valley than left in 2018. The opposite was true for the US, where departures were about 23,000 more than arrivals. The net population dropped about 2,000 in 2018. "Immigration is our lifeblood. There is no Silicon Valley if there is no immigration," Hancock said.
Since 2000, the percentage of voters registered as Democrats wavered slightly between 45 and 50 percent, but the number of Republicans dropped from about 30 percent to 17 percent while the number of independents increased from 18 percent to 33 percent.
I had no idea there was a contest like this: European Tree of the Year. And you can vote for your favorite tree!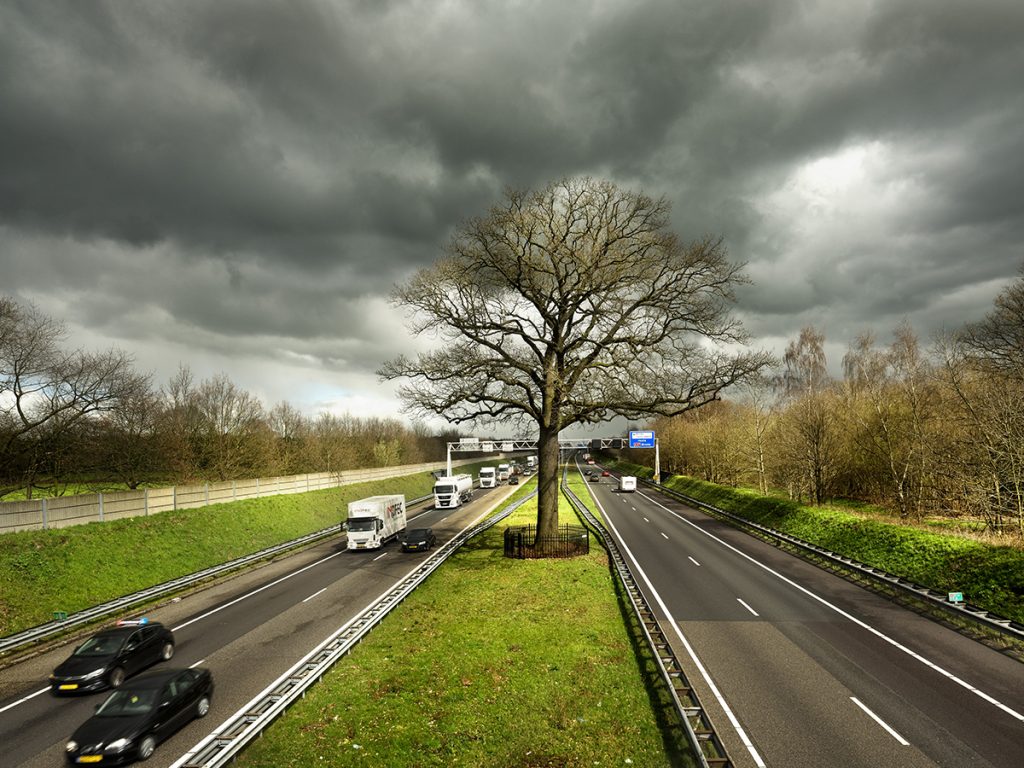 More from The 2018 International Landscape Photographer Of The Year Contest.
Michael Jackson lives! The Top Earning Celebrities, Dead and Alive.
And now we are entering the infamous BLOG BUZZ section of my blog where advanced hobbyists and veteran miles and points blog readers hang out…
This video made me barf, you probably can figure out why 🙂 Who actually pays for your credit card rewards? It would have been much better to say "made a career selling the crap out of these credit cards" instead %$#*. I am already angry #notreally.
As you likely know, La Quinta was bought by Wyndham some time ago. And they are killing La Quinta Returns. I had 11,350 La Quinta Returns points and I transferred them to Wyndham Rewards. Maybe one day I will have enough for a free night…oops, it will take 30k points now lol. Or maybe I can get enough for two nights at a dump. Here are the FAQs for the merger. I also deleted my La Quinta Returns program in my Award Wallet, leaving me now with just 97 programs to keep track of #addiction.
Milenomics with another good post: Unlocking Award Availability with Bank Point Transfers to International Frequent Flyer Programs. I was mainly interested on the Singapore KrisFlyer program as I have about 220k miles I need to burn at some point.
Not sharing the enthusiasm here but this may prove more useful to you: In one fell swoop, Ebates shakes up portal and credit card rewards.
The Titan bloggers have just killed the Amex Platinum airline credits via AA gift card route. And they are upset about it.Yeah, right! I wonder how many Amex cards they sold over the years blogging about this deal. Everyone, the AMEX RATs know what they are doing. SHUT UP!
Interesting thread on reddit on "Credit Cards to Airline Chart". And here is the actual chart.
Welcome to another credit card sales blog to Boarding Area. Because there was a lack of them lol. You know a blog turned when they post stuff we find in numerous other credit card marketing blogs. I am talking about God Save The Points which I liked. Not anymore, sad!
The Chase 5/24 Rule: Everything You Ever Wanted To Know And More
Why Credit Card Points are Better than Airline Miles
And I leave you with this…Is she talking to me?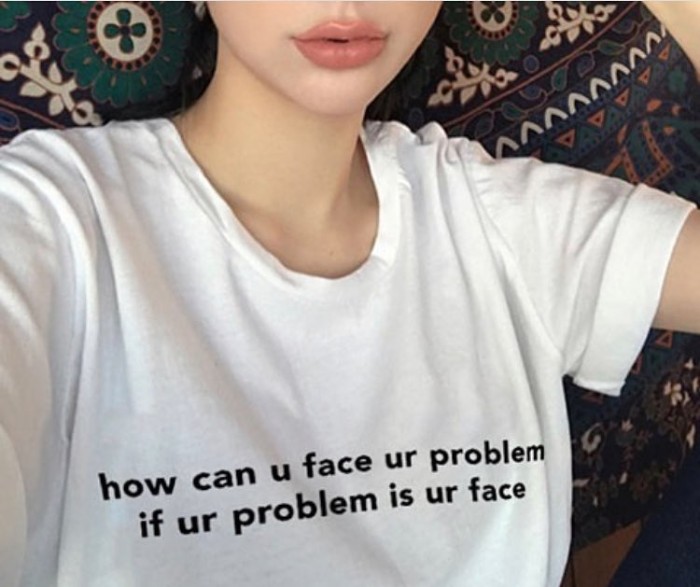 TBB
travelbloggerbuzz@gmail.com
Follow TBB on Twitter @FlyerTalkerinA2.
You can subscribe to TBB below, winners only!
Opinions expressed here are author's alone, not those of any bank, credit card issuer, hotel, airline, or other entity. This content has not been reviewed, approved or otherwise endorsed by any of the entities included within the post.