Another TBB post featuring the most eclectic links around the web such as the most beautiful places in the US, stock trading madness, fourth dose Q&A, Russia as energy superpower, we travel to Prince Edward Island in Canada, take a deep dive in the Atlantic Ocean, amazing travel photography, rant against Web3 and more scammers doing horrible things to other people, take a look at Finland and how it is preparing to defend itself against Russia, the Ukrainian train workers, we need more doctors in the US, more evidence showing the virus came from a bat, the vehicles of James Bond, a hilarious video about conspiracy theorist nuts, Chilean thieves, Bilt gets in bed with Wells Fargo and buys bloggers, and a lot more. Enjoy the weekend.
TBB Blog Mission: To Educate. Entertain. Inspire. In That Order!
Support TBB by applying for CREDIT CARDS or visiting our

LINKS

or Donate

You like my blog? Send a link to someone please!
TRAVEL
This looks amazing! A 435-mile Walking Route Opened in Canada — and It Comes With Spectacular Views, Seafood Stops, and Charming Small Towns. The route loops around Canada's scenic Prince Edward Island.
Pacific Voyages is a quirky blog. I think of my own blog being out there too so I like it. You just never know what is going to appear here and each post can veer off and bounce around to other areas so it is never boring, same here! Like this post: Deep, far, tiny and bouncy. Starts out with world records taking place in oceans. Such as free diving, long distance swimming, Atlantic crossings, around the world boat crossings and then, please sit down, we get to stone skipping. Did you know how many skips is the current world record? 88! Check out the embedded video, wow! And the blog post ends with a story about a ship named the Warrimoo…war what?
These are great: The Most Beautiful Place in Every U.S. State. I have to agree with the choice for Michigan: Pictured Rocks National Lakeshore.
There are 35 amazing travel photos, enjoy!
PERSONAL FINANCE
If you aspire to be a legendary day trader…I want you to read this before it is too late: How I Lost $150k in a Day. Reading this I felt…sick. Don't do this to yourself, it is not healthy! Remember, health will always be your most important asset.
I have not made a single stock trade since, and I will probably be a passive index bro for life. Ironically, losing $250K was the best thing that ever happened to me. Why? Because for 15 months, the market controlled every aspect of my life. I would wake up in the middle of the night and check futures. I refreshed my TD Ameritrade app every five minutes, because I always had hundreds of thousands of dollars at risk. Every conversation with my friends, family, and girlfriend returned to stocks, because the market was the only thing I cared about. Thank God we worked from home, because I would have been fired in a week if my bosses had seen what I was really doing all day.
You're not going to become a millionaire by trading. Statistically, it's just not going to happen. I mean sure, one of you might. But the other 4,400 won't. Now that I've been out of the arena for several months, I have a much clearer perspective. Opportunity costs are the driving force behind every decision that we make, and the opportunity costs associated with trading are heavier than most. Why? Because trading is an all-consuming activity that leaves little time for anything else.Maybe you only trade for a few hours during the day, but the market will plant roots in your subconscious. You'll be thinking about it, even if you aren't actively playing it.

So we have an all-consuming activity, that is niche, where it is difficult to gauge your ability. And to top it all off, outperformance is almost impossible. At best, you make money through a time-consuming, stress-inducing activity that most people won't care all that much about. At worst, you waste a ton of time not making money or developing other skills. And even if you do outperform, is a few percentage points of outperformance worth the time and effort involved? How much less effort would it take to double your income and invest more money at a slightly lower return? The end result would be the same.
I am not a fan of Scott Galloway as he has been wrong so many times. So, I was surprised he wrote this: Tech leaders are delusional if they think Web3 will give power back to the people. As a natural contrarian, I am starting to think this may be…bullish lol.
Web3 has different colored hair, but the same DNA as these earlier web paradigms, which decentralized services at an unprecedented scale in order to turn around and centralize wealth again at an unprecedented scale to a select few. Is that a good thing? Well, just ask a parent with a teenage girl addicted to social media. Said differently, there is no Web3. There's just another tech buzzword that no one seems to fully understand — at least for now.
It is amazing to me how people can do this to others smh: Jobfished: the con that tricked dozens into working for a fake design agency. Great investigative story revealing a disturbing con!
The pandemic changed the way many of us worked – communicating through a screen became the norm. Ali Ayad exploited that. It was as if he wanted to be the next Elon Musk – and, in Madbird, he thought he had found a shortcut. A universe where he would be judged solely by his online presence rather than the offline reality.And the most shocking part of Ali Ayad's gamble? The fact that we live in an age where it nearly worked.
Oldie and so funny! Conspiracy Theorist Anonymous. LOL!
Fun link: The vehicles of James Bond.
Say what? Thieves in the Night: A Vast Burglary Ring From Chile Has Been Targeting Wealthy U.S. Households. I had no idea this was a thing…Chile, really!
What a photo! National Geographic Picture of The Year. Black images are shadows of zebras. Zoom in and you will see zebras.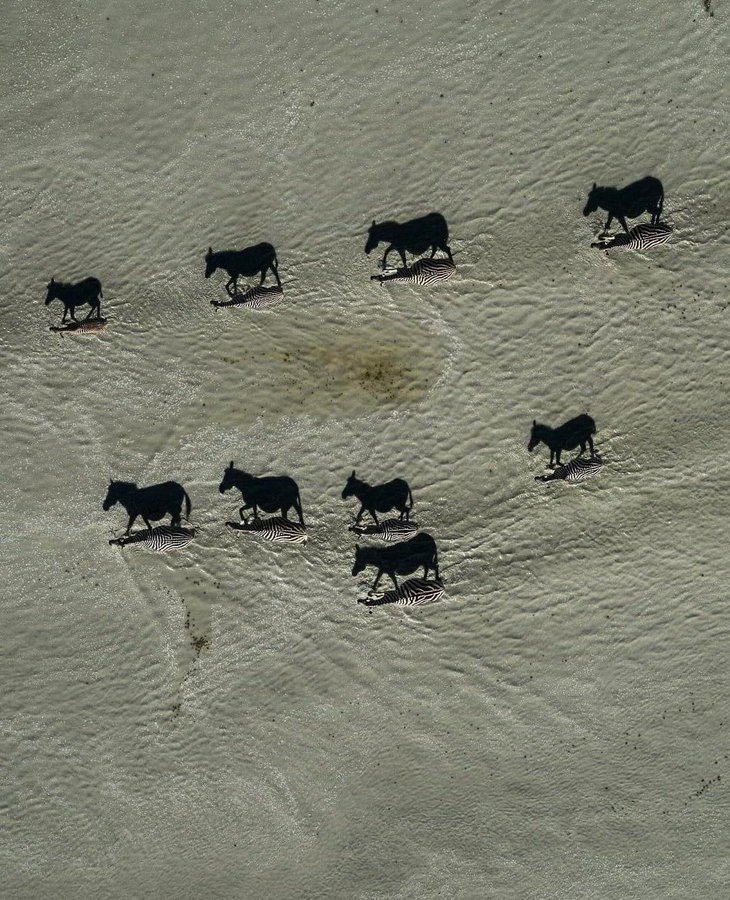 MILES & POINTS
HOT CREDIT CARD OFFERS: 75k Capital One Venture X, 75k CHASE Ink Cash, 75k CHASE Ink Unlimited, 100k CHASE Ink Business Preferred, 60k CHASE Sapphire Preferred, 50k CHASE Sapphire Reserve, 60k CITI Premier, 20k CHASE Freedom Flex. up to 30k CHASE Freedom Unlimited, 50k CHASE United Explorer, 60k BANK OF AMERICA Alaska Airlines Business, 20k CITI Custom Cash, and many more, including many AmericanExpress cards, including Delta, Marriott and Hilton cards! Please check out my Affiliate links. Terms apply to American Express benefits and offers. Visit americanexpress.com to learn more.

If you do not see a credit card with my affiliate links, perhaps I could refer you? Contact me!
This section is about my hobby addiction of collecting frequent flyer miles and hotel points since the early 1990's! Feel free to skip this section and parts of the next one if this is not for you.
Newbies: With so many airlines and hotels and bank proprietary point programs out there it makes sense if you focus on a few programs to keep this hobby sane. And this greatly varies based on your goals, credit score, spending patterns, home airport, hotel preferences, elite status and many more variables. But when it comes to bloggers in this space always remember that they don't get paid if they don't keep on selling you credit cards ALL THE TIME. Due to this variation, it is easier to decide which loyalty programs to totally avoid so you do not waste your time on them. Marriott Bonvoy is one of them I recommend to totally avoid despite what you see from blogs that have a built in conflict of interest selling Marriott Bonvoy credit cards!
And make no mistake, this is only going to get worse: Marriott To Introduce Dynamic Award Pricing [Now Live].
Register for the new IHG Rewards promotion.
Amazingly, Southwest still has not introduced fees for luggage or reservation cancellations/changes! But they are fidgeting with airfare classes: Eschewing Basic Economy, Southwest Will Ask Customers, Do You Wanna Pay More For Added Benefits? I prefer simplicity but I don't run airlines and it shows lol.
BLOG BUZZ
We are now entering BLOG BUZZ, a section for advanced hobbyists and veterans of this fast imploding hobby and also a section where I go on and on about some stuff that happens in my life because it helps me feel better about myself.
I have been around this hobby for a very long time. And I am amazed how "hobbyists" are all becoming credit card salesmen feasting on uneducated consumers. But it still shocks me how much "play" the Bilt Rewards card has gotten out there! It is a card WITHOUT a signup bonus and I can not imagine how much more hyped it would be if it ever started offering one! As far as the card goes, I guess if you pay high rent and don't mind the minimum five transactions per month and also earn 3x on dining…it could make sense. I can not help but wonder how much bloggers earn pushing it, those referral commissions must be very high! Especially after finding out how many of them were dined and dined by the Bilt Rewards people and its bank partner who is no other than Wells Fargo, yikes! I mean, could they not find any other bank with such horrific anti consumer rap sheet, wow! For the record, Bilt raised $60 million dollars from Wells Fargo! And this blog here does not make minimum wage smh.
I miss the good old days when we all knew and helped each other hanging around Flyertalk. For the record, I was not wined and dined by Bilt and Wells Fargo…not that I was invited. The moment you accept these invitations and then write about "review" their product you automatically lose all credibility, PERIOD! So, maybe support blogs that still refuse to be wined and dined? Just a suggestion…
Hobby speaking, this has gotten way too boring lately…I mean, how many more blog posts we will endure about masks this and masks that. Delta making  award mileage earning permanent is not the "amazing" news bloggers are telling you it is. And why these blogs are so popular posting crap like this is beyond me!
View From The Wing: Pilot Caught Taking Naughty Pictures of Flight Attendant [most hideous clickbait ever, no one else comes close!]
One Mile at a Time: Does Closing Credit Cards Hurt Your Credit Score [If I had a conversion for every time I saw this post over the years…]
Be very mindful of the media you consume, we are all busy. Prioritize your mental bandwidth with quality!
I tried to see if I can get some points in lieu of an expiring Hyatt night but my Globalist concierge shot me down so I booked a night at the Detroit/Royal Oak Royal Oak Hyatt Place, weeeeeee! I need to burn some miles returning from the Berlin Marathon in September. Other than that, not much in my end. Capital One Venture X card minimum spend is done, another 100k point stash.
Marathon training is continuing to go well, about three weeks before my next one in Toledo, Ohio. Dropping some major mileage lately. Managed a PR in a half marathon while training, about a minute lower at 1.54 hrs. These PR times are getting rarer as I get older. Certainly shooting for a major PR in Toledo, my goal this year is to run a marathon under 4 hours!
I managed to watch the Ozarks show on Netflix. The first three seasons were great, I think starting with season 4 they are kind of making it up as they string it out…
Good to see the US Men's soccer team finally make it official to the 2022 World Cup. Today we have the 2022 World Cup draw, thoughts and prayers!
Let me leave you with this…
Thank you for reading my blog. If you enjoy it please pass it on to a family member or friend, thank you!
Some of the links are behind a paywall. You can try to read them using Archive.is. Or use 12ft Ladder. Or the Firefox browser.
TBB
travelbloggerbuzz@gmail.com
Follow TBB on Twitter @FlyerTalkerinA2.
You can subscribe to TBB below, winners only!
Opinions expressed here are author's alone, not those of any bank, credit card issuer, hotel, airline, or other entity. This content has not been reviewed, approved or otherwise endorsed by any of the entities included within the post.