Another TBB post featuring the most eclectic links around the web such as the most expensive hotels, a handy 2021 tax filing season guide, ten pandemic lessons we learned, make fun of anti vaxxer moron Djokovic, need your input on Kauai, check resort fees, amazing travel photography, more on cryptocurrencies, banks go downstream on the risk scale in targeting people with lower credit scores, all James Bond movies ranked, meet the first cyborg, depressing incarceration rates, some fun stories from the past, reiterate that the benefits getting vaccinated and boosted for your own health and humanity FAR outweigh the costs, the toll of the virus in patients admitted to US hospitals and the most important news and developments in the miles and points world without all the sales and clickbait hype. Happy Martin Luther King day everyone!
TBB Blog Mission: To Educate. Entertain. Inspire. In That Order!
Support TBB by applying for CREDIT CARDS or visiting our

LINKS

or Donate

You like my blog? Send a link to someone please!
TRAVEL
Check this out: Extraordinary Travel Festival. The world's largest gathering of accomplished and avid travelers in Yerevan Armenia, October 14-16, 2022. Here is the agenda. Cost is $399. But you can save $50 if you use the referral code "TBB" (expires March 31, 2022) when you register. Trying to help my friend Ric over at GlobalGaz, one of the blogs in my own Blogs I Like list.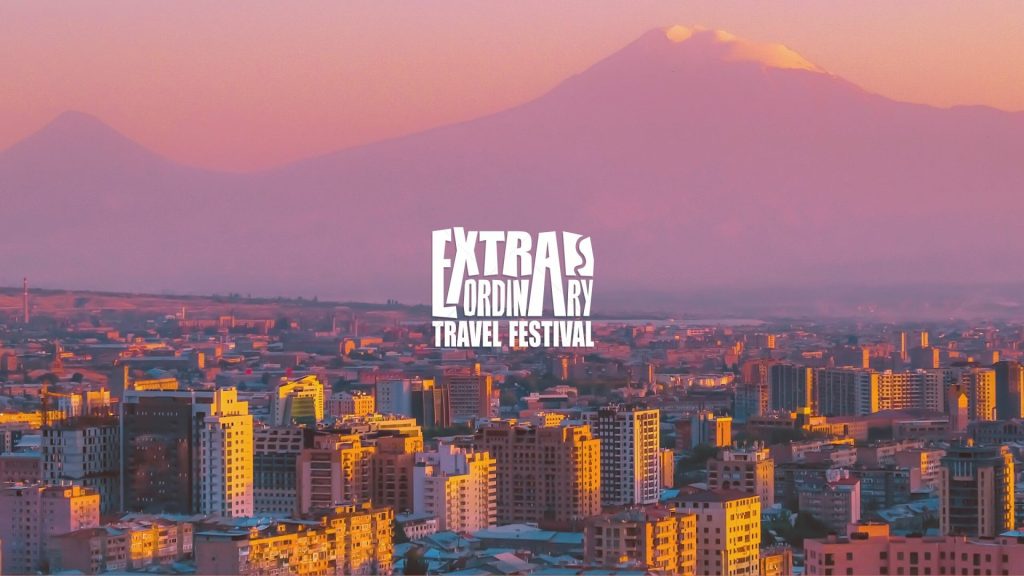 We will be traveling to Kauai later this week staying at the Grand Hyatt Kauai Resort & Spa. Any tips on sights/activities/food/anything is highly welcome, thank you! My flights have been changed several times already but no cancellations yet; hopefully we don't get interrupted too much…
Interesting tool to learn about the resort fees where you plan to travel to: Resort Fee Checker.
Interesting link: 13 of the Most Expensive Hotels in the World. We all expected to see Maldives but…Rwanda?
A collection of photos of the most beautiful places, enjoy!
PERSONAL FINANCE
Here is a handy two page 2021 Tax Filing Season Quick Guide PDF document.
Banks are hungry and moving downstream on the credit quality risk scale to make money. And this can be good for us who play the miles and points game by taking advantage of the travel rewards cards offerings. Maybe this is why the notoriously difficult to get approved for credit cards Capital One bank is being more relaxed lately? Banks Are Making It Easier to Get Credit Cards via Wall Street Journal (paywall).  Some figures that stood out:
An estimated 29.2 million general-purpose credit cards were issued to people with credit scores of 660 and below last year…up from 20.4 million in 2020 and 26.3 million in 2019.
Lenders issued roughly 11.6 million general-purpose credit cards to people with credit scores below 620 during the first nine months of 2021…up 43.5% from a year earlier and the highest for the period on record.
Some 33% of banks reported somewhat easing their credit standards for card approvals during the three months through early October…compared with about 4% a year earlier.
Great Twitter thread on "1/There are people who are genuinely trying to talk intelligently about cryptocurrencies, but can't because they don't have historical background." Enjoy!
COVID-19
Watch this: US Covid patients in hospitals.
So, Switzerland now reports Covid deaths by booster status. Of course, at this point, if you still think not getting vaccinated is to your benefit there is something really wrong with you smh…
Compared to unvaccinated people, the COVID mortality rate is:
• 9x lower after full vaccination
• 48x lower after a booster
We all have learned so much in the last two years! 10 lessons I've learned from the Covid-19 pandemic.
You gotta act fast
Simplicity rules
The calculus for kids is just different
Even in the face of a deadly pandemic, politics override public health
Most people have no clue how science works. And that's a problem

Downplaying what lies ahead helps no one
Winning the vaccine race really does matter. So does experience

In a pandemic, it's pretty much every country for itself
Conducting clinical trials during a pandemic is doable, but it takes coordination
Americans are willing to put up with a lot of death

ODDZ & ENDZ
This is good: Every James Bond Movie, Ranked. This is where bloggers ask lame questions such as "Which movie is your favorite?" to increase engagement—->site traffic—->ad revenue. I don't ask lame questions, I do not check my site traffic, I have no ads.
Wow! After ALS struck, he became the world's most advanced cyborg. I kept saying wow reading this…Scientist Dr. Peter Scott-Morgan is pushing the boundaries of what it means to be human.
We are Number 1…beating Rwanda and Turkmenistan 🙁 Countries with the highest incarceration rate 1999-2021. Anyway, you watch this and you see that USA has been Number 1 for ever…only coming close enough to lose the top spot to, please sit down, El Salvador!
Some really fun stories here: What a World.
BlackRock CEO Larry Fink once told a story about having dinner with the manager of one of the world's largest sovereign wealth funds.
The fund's objectives, the manager said, were generational.
"So how do you measure performance?" Fink asked.
"Quarterly," said the manager.
The gap between ideals and reality.
MILES & POINTS
HOT CREDIT CARD OFFERS: 100k Capital One Venture X Rewards, 75k CHASE Ink Cash, 75k CHASE Ink Unlimited, 100k CHASE Ink Business Preferred, 50k CHASE Sapphire Reserve, 60k Citi Premier, 20k CHASE Freedom Flex & CHASE Freedom Unlimited Extra 1.5%, 60k CHASE United Explorer, 60k BANK OF AMERICA Alaska Airlines Business, and many more, including many AmericanExpress cards, including Delta, Marriott and Hilton cards! Please check out my Affiliate links. Terms apply to American Express benefits and offers. Visit americanexpress.com to learn more.

If you do not see a credit card with my affiliate links, perhaps I could refer you? Contact me!
This section is about my hobby addiction of collecting frequent flyer miles and hotel points since the early 1990's! Feel free to skip this section and parts of the next one if this is not for you.
Newbies: After you read this you will be convinced to apply for this card: The Best Current Sign Up Bonus, Plus Incredible Approval Odds! Capital One Venture X Visa Infinite Card: Earn 100,000 Bonus Points Along With Awesome Benefits! Hopefully, you apply with my Credit Card links to help support the blog, thank you! And if you carry ANY credit card balances, please LEAVE immediately and do not come back until they are paid off, okay?
The Chase Freedom Flex and Freedom Unlimited former offers offering $200 cash back/20,000 Chase Ultimate Rewards points as a signup bonus and an extra 5 points per dollar on up to $12,000 on groceries spend during the first year are gone. And now we have New Offers for Chase Freedom Cards, 5% on Gas or Extra 1.5% on All Purchases. Both are annual fee cards by the way.  Bonus spend on groceries > bonus spend on gas = FACT. I am keeping my wife's Freedom Flex earning 9x on groceries for several more months, thank you very much. She has not been to her office for almost two years so our spend on gas is MUCH lower than it used to be.
The BANG in this hobby is of course the sign up bonus the banks throw out hoping to hook us to many years of charging ridiculously high interest rates on credit card balances. You read my blog so you laugh at that realizing that people who fall for this are the ones allowing us to travel for free. Anyway, the really interesting offer is the Chase Freedom Unlimited card without a sign up bonus which, at first sight, I dismissed it and moved on. But then I took a closer look. This card offers 1.5 points per dollar on ALL spend. But the signup bonus now is an offer to earn an ADDITIONAL 1.5 points per dollar on ALL spend up to $20,000 in the first year. It could mean 3% earn minimum on $20k spend, you do the math, 60,000 Chase Ultimate Rewards points. This is NOT bad at all for a no-annual fee card! And if your spend is on dining and drugstores (which normally earn 3%), it means you can earn 4.5% on these two categories.
My daughter recently applied for the now gone Citi Premier 80k card and was denied. I think maybe that was a good development as she does a need a secondary card to her regular Chase Sapphire Preferred card.  And I can easily help her do $20k spend on it in the first year. Applying for it with my credit card links is truly a bonus lol. I think my family revolves around the Chase Ultimate Rewards points sphere…To clarify, remember, if you do not have a "premium" Chase card (such as the Sapphire Preferred or Reserve or the Ink Business Preferred) you are not allowed to participate in the Ultimate Rewards program and transfer out the points to travel partners or members in your household; instead, it is all cash back and for some of you who like the cash back feature this is fine. Cash can be spent now, miles and points always get devalued.
This is a very helpful post: How to Downgrade Your Credit Card and Keep Your Points (Amex / Citi / Chase / Capital One).
See if you were targeted: Check Your Chase Cards For Spend Bonuses (1/15-3/31). Only my United Quest card was targeted, so 5 points per dollar on all dining up to $1,500 until March 31, 2022 it is then!
BLOG BUZZ
We are now entering BLOG BUZZ, a section for advanced hobbyists and veterans of this fast imploding hobby and also a section where I go on and on about some stuff that happens in my life because it helps me feel better about myself.
I left from Greece a week earlier than I planned to beat the Omicron wave after I booked another award with United to get me back to Detroit. My original award was booked with Singapore Airlines KrisFlyer miles and when I tried to call to cancel I could not get through. So I sent a message as I was instructed on the website. This was in late November 2021. I promptly got an email back saying they are running behind but they will get back to me. I heard from Singapore Airlines on January 12 (not sure if a little complaint rant on Twitter contributed to this) saying they are refunding the taxes and fees on the award and the miles which were redeposited two days later with extended expiration (another year!).
I am working on the annual This is How I Burned x,xxx,xxx Miles and Points in 2021, hang in there! Yep, it is back to seven digits again! Many digits more than what the blog earns lol.
While all these TPG employees were collecting paychecks they were all raving what an amazing work environment and culture it is. And after leaving so many of them are bitching about working there lol!
For more advanced hobbyists, the Miles Earn and Burn blog is required reading, here is the latest post: Monday Deluge.
I am seeing more credit card offers without a straight up mega miles/points sign up bonus. Being added to offers requiring higher minimum spend. This trend is not good for our future, sad!
Let me leave you with this…
Thank you for reading my blog. If you enjoy it please pass it on to a family member or friend, thank you!
Some of the links are behind a paywall. You can try to read them using Archive.is. Or use 12ft Ladder. Or the Firefox browser.
TBB
travelbloggerbuzz@gmail.com
Follow TBB on Twitter @FlyerTalkerinA2.
You can subscribe to TBB below, winners only!
Opinions expressed here are author's alone, not those of any bank, credit card issuer, hotel, airline, or other entity. This content has not been reviewed, approved or otherwise endorsed by any of the entities included within the post.