Another TBB post featuring the most eclectic links around the web such as the most luxurious trains, the 2022 tax season begins, the amazing history of potato chips, I am back from the Kauai trip, a Greek pilot hero from the past, some amazing travel photography, how watching celebrities ads hawking crap makes me barf, IRS wants selfies from us soon, the vaccines do not impact fertility, a Messi compilation from the past, lots of feedback from our trip, promotions to sign up for and lots more, enjoy the week!
TBB Blog Mission: To Educate. Entertain. Inspire. In That Order!
Support TBB by applying for CREDIT CARDS or visiting our

LINKS

or Donate

You like my blog? Send a link to someone please!
TRAVEL
Back from wonderful Kauai and Honolulu, I missed you guys!
Let's get back to traveling together here. How about The Top 10 Most Luxurious Trains in the World. Never heard anything about several of these. Surprised to see several in India!
I remember growing up in Greece and vividly remember watching reports on TV about this hero Olympic Airways pilot. The Olympic Airways Plane that Almost Crashed into Central Athens. Olympic Airways was this amazingly bad Greek state airline…hideous customer service and insane corruption with ghost employees and patronage to the nth degree. BUT, when it came to pilots and their skills…they were the best!
Amazing! Spectacular images of Italian town unintentionally shaped like a person.
More amazing stuff as in photography: 50 Times People Were So Taken Away By The Beautiful Scenery, They Just Had To Snap A Pic Of It.
PERSONAL FINANCE
I am saving some killer links for a special Best of Web "The Stock Market Crash" edition. Or correction if you prefer. Who knows, by the time I post it we could well be in bear market territory or at new highs, everything moves so much faster these days…
Tax season is here! How to get more child tax credit money and other tips for 2022 tax season.
This is scary: IRS online taxpayer account access soon will require selfies, more personal info.
Whenever I see them I cringe! Celebrity Ads Have Never Been Worse. Pitt. Depp. Wahlberg. Damon. Bad. Dumb. Stupid. Awful.
COVID-19
Get your free at home Covid tests HERE.
Your Local Epidemiologist with a State of Affairs update as of last week. In summary:
Bottom Line: The Omicron wave is peaking across much of the globe, but this may be drawn out due to a new sister mutation called BA.2. As expected, hospitalizations and deaths are closely following. Hang in there, it will get better.
I really can not understand people who do not get vaccines because they do not believe the science. But I do understand why some women may not do it because they feel that it may impact them having children at a later date. And, as this is developing, we can not be absolutely certain that this not going to be the case. But, hold on there. Latest: The COVID19 vaccine does not impact fertility.
Bottom line: There is no evidence that COVID19 vaccines impact any aspect of reproduction and sexual functioning. We do have mounting evidence that COVID19 infection does, though, especially among males. And, once people do get pregnant, there are dire consequences of not being vaccinated.
ODDZ & ENDZ
I had no idea How the Potato Chip Took Over America.  A fussy magnate, a miffed chef and the curious roots of the comfort food we hate to love.
We all know of some weird guy out there. In our neighborhood or workplace or wherever. The Pandemic Brought Our Family's Harasser Out Of Retirement. Here's How We Finally Caught Him. So creepy…
A compilation of the greatness of Lionel Messi when he was at his peak 2009 – 2013.
Very interesting: Percentage of population born in state of residence.
MILES & POINTS
HOT CREDIT CARD OFFERS: 100k Capital One Venture X Rewards, 75k CHASE Ink Cash, 75k CHASE Ink Unlimited, 100k CHASE Ink Business Preferred, 50k CHASE Sapphire Reserve, 80k CITI Premier, 20k CHASE Freedom Flex & CHASE Freedom Unlimited, 50k CHASE United Explorer, 60k BANK OF AMERICA Alaska Airlines Business, and many more, including many AmericanExpress cards, including Delta, Marriott and Hilton cards! Please check out my Affiliate links. Terms apply to American Express benefits and offers. Visit americanexpress.com to learn more.

If you do not see a credit card with my affiliate links, perhaps I could refer you? Contact me!
This section is about my hobby addiction of collecting frequent flyer miles and hotel points since the early 1990's! Feel free to skip this section and parts of the next one if this is not for you.
Newbies: There is no doubt bank points are more flexible instead of earning purely airline miles and hotel points. The Big Three, in order of MY preference, are: Chase Ultimate Rewards, American Express Membership Rewards points, Citi Thank You Network points. And after recent enhancements we can welcome Capital One Miles in our play space as it has improved enough to now take third place imho. Citi is now in fourth place. Chase has United and Hyatt as transfer partners and Amex has Delta. For a brief period, Citi had American Airlines but that appeared to be temporary transitory. Both Citi and Capital One need a major US airline transfer partner to start challenging the top two programs.
This is a great comprehensive guide of Capital One Miles.
Speaking of improving Capital One, here they go with the Capital One Spark Plus card $3,000 Signup Bonus With $50,000 Spend. Crazy high signup bonus that comes along with a crazy high minimum spend. Could fit someone with a business that spends a lot. If interested, here is a post with more analysis of the offer. If this card is a fit for you, please use my Credit Card links to apply, thank you.
Register HERE for a ridiculously bad Marriott Bonvoy offer "Earn 1,000 bonus points and 1 bonus Elite Night Credit each night."
Register HERE for a much better Radisson Americas promotion. How much better? This much better, take that Marriott!
STAY 3 NIGHTS: 30,000 bonus points
STAY 6 NIGHTS: 60,000 bonus points
STAY 9 NIGHTS: 90,000 bonus points
Hyatt continues to increase its footprint: Hyatt to Add 45 Hotels and All-Inclusive Resorts in Americas Through 2023.
IHG Rewards continues to try to get better but I don't care at this point because they may have gone the other way too far? Chase IHG Changes: New Business Card, Top Off Certificates With Points & More.
BLOG BUZZ
We are now entering BLOG BUZZ, a section for advanced hobbyists and veterans of this fast imploding hobby and also a section where I go on and on about some stuff that happens in my life because it helps me feel better about myself.
This Milenomics podcast has me dreaming about the Hiltons in Seychelles you guys…
The Grand Hyatt Kauai is as wonderful as you may have heard, we loved our stay there. Burning one Globalist confirmed Suite Upgrade and 125,000 Hyatt points for five nights was absolutely wonderful. It was great to finally experience the fourth main Hawaiian island but I must admit that Kauai just did not do it for us. We expected the country feeling to it but maybe it was too much. We liked the other three islands more. And so many chickens everywhere! Loved the Sau Sai acai bowl at Anakes Juice Bar, a hole in the wall place hidden inside a grocery store in Poipu. And also loved the Ahi and Kenji hamburgers at Kenji Burger in the Lihue location. Rest of the meals were average at best.
On the other hand, Hilton continues to nickel and dime its elites. I guess I should have been glad to get a standard room with a great ocean view in the Rainbow tower in the Hilton Hawaiian Village in Waikiki beach in Honolulu. Huge sprawling property, never felt the warmth we felt in the Kauai Grand Hyatt. $30 food credit for two did not go far and having no lounge sucks. Great location, great pools, great beach. Certainly a great property to burn free Hilton night certs.
Other than masks, flights and tourism are back in Hawaii!
Our flights on AA from Detroit to Phoenix to Lihue were great and on time. Our flights on United from Honolulu to Denver to Detroit were not so great. Flight attendant service was much worse and the dinner served an hour out from Honolulu was not edible. The chicken was so awful prisoners will not eat it! Also, in Honolulu, we were not allowed entry to the United lounge because our club lounge passes were apparently not good. I thought I had them from the Quest card but they were from the Explorer card which I had closed before going for the Quest card. To this day, I have not been able to get inside a United lounge using a pass, the gate agents just love turning people away, it is bizarre. So, I will be closing my Quest card after that 5x on restaurants promo is done and will instead go for the no annual fee Gateway card that still gives improved award availability. Which is the only reason why I hold a United card.
Sending my daughter to Madrid in early May for 30,000 American Airlines miles. I need to look into getting her back…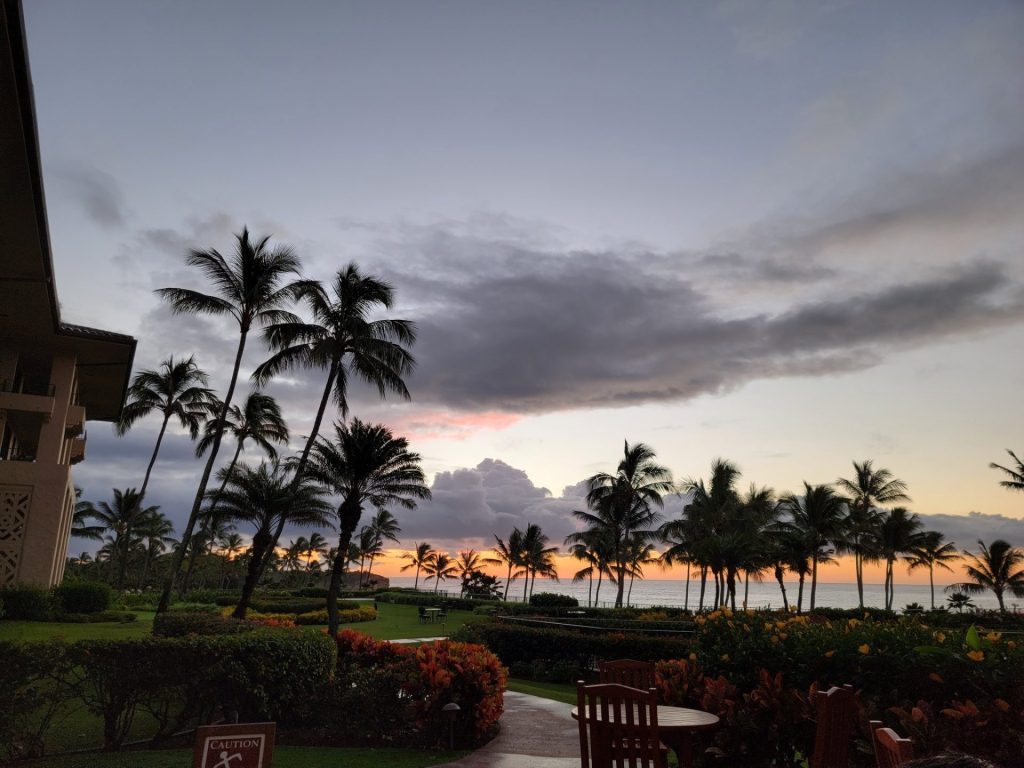 Let me leave you with this…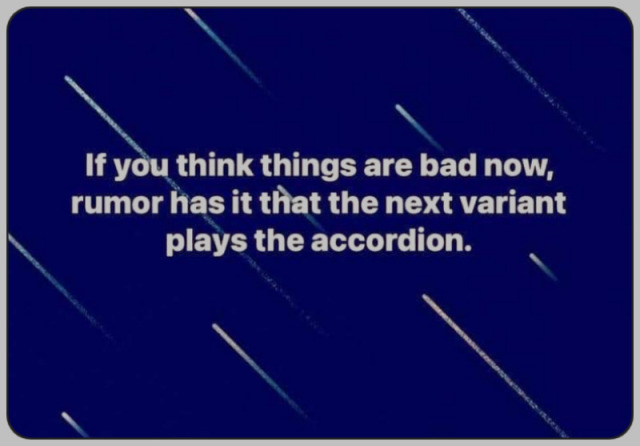 Thank you for reading my blog. If you enjoy it please pass it on to a family member or friend, thank you!
Some of the links are behind a paywall. You can try to read them using Archive.is. Or use 12ft Ladder. Or the Firefox browser.
TBB
travelbloggerbuzz@gmail.com
Follow TBB on Twitter @FlyerTalkerinA2.
You can subscribe to TBB below, winners only!
Opinions expressed here are author's alone, not those of any bank, credit card issuer, hotel, airline, or other entity. This content has not been reviewed, approved or otherwise endorsed by any of the entities included within the post.