Another TBB post featuring the most eclectic links around the web such as the most unique hotels in the world, 20 IRA mistakes to avoid, the Russian oligarchs, new and refreshed United cards, epic mountain hikes in Europe, the Endurance ship was found, medical debt, question yourself in personal finance, Russia has failed in its war, more history about Ukraine and Russia, pandemic preparedness levels, a warning from Ed Yong not to fall into the same post pandemic neglect trap again, amazing photography, an amazing story about a footballer in a coma and all the latest most important developments in the miles and points world.
TBB Blog Mission: To Educate. Entertain. Inspire. In That Order!
Support TBB by applying for CREDIT CARDS or visiting our

LINKS

or Donate

You like my blog? Send a link to someone please!
TRAVEL
These look so nice and…long! Walks of a lifetime: six epic mountain hikes across Europe. There are a few I had never heard of.
Another interesting one: The 10 Most Unique Hotels in the World. I have seen so many pictures of that hotel with the roaming giraffes…but to this day I do not know anyone who has actually stayed there! And no thanks on those "suites" up on the Peru mountains, hell no!
Amazing find after 107 years! Endurance: Shackleton's lost ship is found in Antarctic.
Fun Instagram account to follow: World Landforms.
PERSONAL FINANCE
Excellent personal finance post: Question Yourself.
On average, the S&P 500 has dropped 10% or more approximately every 18 months, and it's dropped more than 20% about every four years.
What steps can you take to make the investing process less exhausting?
For starters, ignore the purveyors of so-called alternative investment funds.
Look for ways to build—or even just to identify—margins of safety in your financial life.
If this year's losses are just a blip on your radar, that's great. But if you've been losing sleep, consider this modest drop as an opportunity. If you decide to reduce risk, it's far better to make that change when your portfolio is down just 5% or 10%, rather than when it's down 50%.
All I want to add is this: STOP looking at your portfolio and stock tickers and CNBC and "gurus", just STOP. Every time you do this it messes with your brain, where eventual mistakes are always born.
Another excellent post: 20 IRA Mistakes to Avoid. I am not going to list them all here, too many! Just want to single one out: Please don't do this! "Not Seeking Advice on an Inherited IRA".
I guess this is a positive development…as long as they are not attacked by credit card pushers: Most medical debt will not appear on your credit report if it's been paid off. These below are incredibly sad stats in a rich country like the US:
Roughly 23 million people, or 9% of adults, owed more than $250 in health-related charges…
The Census Bureau data suggests that Americans owed at least $195 billion in medical debt as of 2019…
UKRAINE WAR
This article was written on March 10! Russia's war has already failed.
Putin's decision to invade seems to have been based on a fundamental miscalculation concerning both the nature of the war he was starting and the people he was attacking—a staggering and almost incomprehensible failure of judgment. [We'll all be wondering WTF was he thinking the rest of our lives…]
…three significant problems will remain for Russia.
The first is that a military victory will not resolve Russia's problems in Ukraine.
The second is that the military and economic costs associated with an ongoing occupation will limit capacity in other areas of importance to Russia.
Finally, the disaster of the initial phase of the war has called Putin's own credibility into question.
Fantastic must read piece on the history behind the war: Was it inevitable? A short history of Russia's war on Ukraine. This probably belonged in a Best of Web post…

Amazing what this guy has accomplished with his senseless stupid war! Ukraine war: Putin has redrawn the world – but not the way he wanted. Must read again. No excerpts, try to read it all over the weekend like the previous article.
Great site: Explore the global assets of Russia's oligarchs and enablers.
COVID-19
It is shocking how we screwed it up so bad here in the US! Pandemic Preparedness: S. Korea, Vietnam, and…the U.S? Already seeing signs we are about to commit the same mistakes…again.
Forgetting about SARS-CoV-2 without preparing or investing in the future will be a dire mistake. Not only for the next SARS-CoV-2 wave but for future viruses and public health emergencies. We prepare by adequately funding short- and long- term public health responses, transforming our infrastructures, improving communication, strengthening interdepartmental, interagency coordination, and developing better surveillance systems. Hundreds of thousands of lives can be saved. We just need to learn from our mistakes, like other countries have in the past.
As I was saying…America Is Zooming Through the Pandemic Panic-Neglect Cycle. Ed Yong's latest. Must read.
All epidemics trigger the same Sisyphean cycle of panic and neglect. Even so, that cycle isn't meant to spin this quickly.
All epidemics trigger the same dispiriting cycle. First, panic: As new pathogens emerge, governments throw money, resources, and attention at the threat. Then, neglect: Once the danger dwindles, budgets shrink and memories fade. The world ends up where it started, forced to confront each new disease unprepared and therefore primed for panic. This Sisphyean sequence occurred in the United States after HIV, anthrax, SARS, Ebola, and Zika. It occurred in Republican administrations and Democratic ones. It occurs despite decades of warnings from public-health experts. It has been as inevitable as the passing of day into night. Even so, it's not meant to happen this quickly.
In the US we are now under 30k cases per day while Greece is around 22k. Greece has 33 times less people than in the US!
ODDZ & ENDZ
What a stunning story, wow! France and PSG star Jean-Pierre Adams was in a coma for 39 years. His wife never left his side.
I am curious about everything, my blog readers tend to be the same. I really enjoyed some of these, certainly not all: 50 New 'Today I Learned' Facts That Prove It's Never Too Late To Learn. A few that stood out:
An FBI whistleblower reported multiple problems in forensic cases. After years of the FBI seeking to ruin him, his claims were investigated and a report showed that forensic hair analysis was flawed or inaccurate over 90% of the time
The Great Hanoi Rat Massacre of 1902: The French wanted rats exterminated from the sewer system. They set a bounty for each dead rat tail. Thousands of tails were submitted per day but the rat problem only grew worse. They found the hunters were breeding, not hunting, rats for their tails.
Very cool: New York's Shadow Transit. New York's unofficial shuttles, called "dollar vans" in some neighborhoods, make up a thriving transportation system that operates where the subway and buses don't. This interactive project, with videos, maps out that system.
These are amazing: 6 Great Photos that Won Flickr's "Your Best Shot" Competition.
MILES & POINTS
HOT CREDIT CARD OFFERS: 75k Capital One Venture X, 75k CHASE Ink Cash, 75k CHASE Ink Unlimited, 100k CHASE Ink Business Preferred, 60k CHASE Sapphire Preferred, 50k CHASE Sapphire Reserve, 60k CITI Premier, 20k CHASE Freedom Flex. up to 30k CHASE Freedom Unlimited, 50k CHASE United Explorer, 60k BANK OF AMERICA Alaska Airlines Business, 20k CITI Custom Cash, and many more, including many AmericanExpress cards, including Delta, Marriott and Hilton cards! Please check out my Affiliate links. Terms apply to American Express benefits and offers. Visit americanexpress.com to learn more.

If you do not see a credit card with my affiliate links, perhaps I could refer you? Contact me!
This section is about my hobby addiction of collecting frequent flyer miles and hotel points since the early 1990's! Feel free to skip this section and parts of the next one if this is not for you.
Newbies: Did you get the 100k Capital One Venture X card recently? Here's What to Do Next. And here are some of the Capital One Miles Sweet Spots.
So, the amazing 100k (and one time $200 Airbnb credit) offer for the Capital One Venture X card is over. The offer has been downgraded to a 75k signup bonus and there is no $200 Airbnb credit anymore. The positive thing about this new offer is that the minimum spend required has also decreased to $4k from a steep $10k (in the first six months). Of course, all the other benefits apply including a $300 travel credit to really take most of the $395 annual fee pain away. It is available with my Credit Card Links, thanks for supporting the blog!
A lot of blogs are selling hard the premium United Club Infinite credit card that comes with 120k United miles and a steep $525 annual fee. The only reason a newbie will ever consider this card is that he/she may be spending A LOT of time on United planes and hubs to get into the United lounges. Or if you are an advanced hobbyist and can swing another card in your arsenal because you know what you are doing and can actually really benefit from this one. For a newbie, the no annual fee United Gateway card offering 20k United miles is a much better bet because it can open up award availability. Presently, I hold the United Quest card ($250 annual fee offset by a $125 United credit offering 70k United miles) but I am looking to ditch it and I am likely going to go for the no annual fee Gateway card. Also, there is the United Explorer card offering 50k miles with a $95 annual fee which is really a $0 annual fee because it is waived in the first year. There are also two business cards out there. This is my United personal cards REFERRAL link if you decide to apply for any of them, thank you!
It is time to do this again: Q2 2022 5% Quarterly Categories: Activate, Offers & Suggestions (Freedom/Flex, Discover, Dividend, Cash+ & more).
Hyatt implemented some category changes on March 22 and Now You Can Book These 19 Hyatt Hotels with a Hyatt Free Night Certificate.
And this is a good resource: A Matrix of Transferable Points: Where do Amex, Chase, Citi, Capital One, Bilt and Brex Transfer?
Well, showing Southwest fares is getting crowded now, start getting used to four columns! Southwest Reveals New 'Wanna Get Away Plus' Fare. Try to keep it simple Southwest!
BLOG BUZZ
We are now entering BLOG BUZZ, a section for advanced hobbyists and veterans of this fast imploding hobby and also a section where I go on and on about some stuff that happens in my life because it helps me feel better about myself.
Let me leave you with this…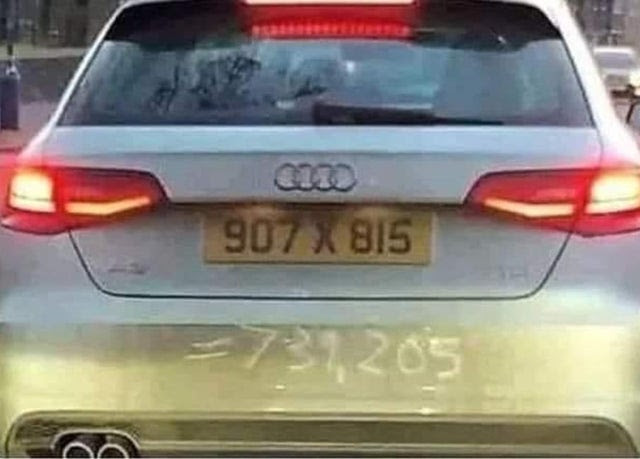 Thank you for reading my blog. If you enjoy it please pass it on to a family member or friend, thank you!
Some of the links are behind a paywall. You can try to read them using Archive.is. Or use 12ft Ladder. Or the Firefox browser.
TBB
travelbloggerbuzz@gmail.com
Follow TBB on Twitter @FlyerTalkerinA2.
You can subscribe to TBB below, winners only!
Opinions expressed here are author's alone, not those of any bank, credit card issuer, hotel, airline, or other entity. This content has not been reviewed, approved or otherwise endorsed by any of the entities included within the post.