I bring you the most eclectic collection of links I find around the web such as Museum virtual tours, overnight millionaires, Animals in Action, Avios sweetspots, the worst attractions in every state, learn hotel tricks, the latest on the vaccines and the variants, more amazing photography, warn you again about gift card scams, why so many companies incorporate in the state of Delaware and lots more!
TBB Blog Mission: To Educate. Entertain. Inspire. In That Order!
Support TBB by applying for CREDIT CARDS or visiting our

LINKS

or Donate

You like my blog? Send a link to someone please!
TRAVEL
Bored? Missed travel? Love going to museums? Here is a great resource to keep you busy! Joy of Museums Virtual Tours (HT: TBB reader YR).
Some of these are great! 50 Times People Spotted Simple Yet Genius Solutions In Their Hotels And Shared Them Online.
Interesting:
PERSONAL FINANCE
You probably wondered about this at some point in your life: Why do so many companies incorporate in Delaware? It is all about taxes, privacy and expediency. Well, now you know!
The scammers are getting better and gift cards are highly preferred by them. I know this will not happen to you but please be on alert for signs it may be happening to your loved ones, especially the elderly! Pennsylvania widow drained of $39K in gift card scam by a man she fell for.
I found this to be a difficult read. This person is not happy. You know, many people think getting rich will solve all your problems…which is definitely not true! It could but you need to work on yourself first. And many times the money makes that even more difficult. Or maybe she needs a really good financial advisor to help her sort things out…Confessions of an Overnight Millionaire. Another link to it. If she called me and asked "How do you evaluate a tech stock?"…well, we would never get to this stage because this is not the type of potential client a good financial advisor should want in the first place. In my career I said no many times to potential clients with more money than her…I hope she finds a good fit and good luck to her and whoever she works with (if that ever happens).
COVID-19
I said it before and will keep saying it that we must do a better job communicating about what we are dealing with! Can the Covid Vaccine Protect Me Against Virus Variants? Vaccines do a good job of protecting us from coronavirus, but fear and confusion about the rise of variants have muddled the message. Here are answers to common questions. This article should help imho. Archived link.

We have talked here about Israel's success in vaccinating most of its citizens and how they are now on their way back to normal. But for every Israel…there is a Chile where they have also done an amazing job in vaccinations but cases continue to rise! Is vaccinating against Covid enough? What we can learn from Chile and Israel. And dead around the world by this awful virus is now over 3,000,000!
USA is back baby. Maybe we can get our credibility restored by the great job we are doing getting vaccines in people's arms, one shot at a time…as in three to four million shots a day! What America's Vaccination Campaign Proves to the World. I actually think when we reach herd immunity here we can…then save the world and overcome the lead China and Russia have in the vaccine diplomacy front! Archive link. Update: Reader DML let us know in the comments that the vaccine Chile used was the Chinese one (Sinovac)!
Remember here how we were wondering how come India was doing so well during the pandemic. Well, scratch that, the country is back in lockdown until April 26 amid its worst wave…And this virus just keeps rolling marching in its own beat it appears.
ODDZ & ENDZ
Website recommendation: Animals in Action. Exactly what it says. You may love it so you are welcome.
A wonderful collection of amazing few short stories, must read and the lessons from them:
One of the strongest forces in the world is the urge to keep doing things as you've always done them, because people don't like to be told they've been doing things wrong. Change eventually comes, but agonizingly slower than you might assume.
Your competitors can probably innovate and execute as well as you can. So every time you uncover a new talent you're proud of, temper your thrill with the acceptance that other people who want to win as badly as you probably aren't far behind.
Incentives drive everything, and most of us underestimate what we'd be willing to do if the incentives were right.
…risk is what's left when you think you've thought of everything.
Irrational trends rarely follow rational timelines. Unsustainable things can last longer than you think.
There's a powerful urge to think risk is something that happens to other people. Other people get unlucky, other people make dumb decisions, other people get swayed by the seduction of greed and fear. But you? Me? No, never us. False confidence makes the eventual reality all the more shocking. Some are more susceptible to risk than others, but no one is exempt from being humbled.
Every goal you dream about has a downside that's easy to overlook.
A lot of history is just gawking at how wrong, how blind, people can be. Disastrously wrong, embarrassingly blind. Millions of people, all at the same time. When you then realize that today will be considered history in a few generations … oh dear. It's unpleasant. But also fascinating.
If walking on the moon left astronauts underwhelmed, what does it say about our own earthly goals and expectations?
No one should be shocked when people who think about the world in unique ways you like also think about the world in unique ways you don't like. Unique minds have to be accepted as a full package.
These are absolutely amazing! Winners of the 2021 World Press Photo Contest. It was tough to choose one to feature here…I chose this haunting picture below. Archived link.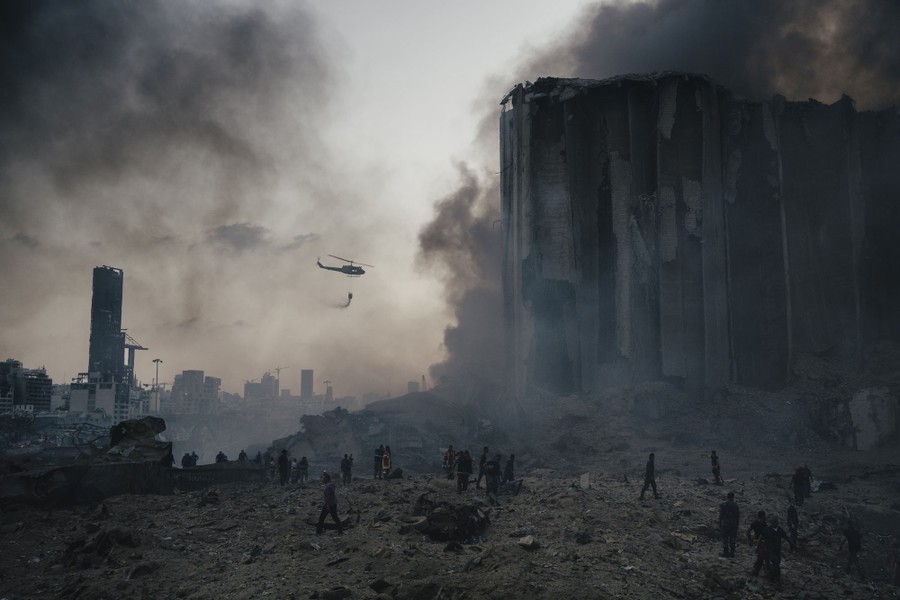 MILES & POINTS
HOT CREDIT CARD OFFERS: 80k CHASE Sapphire Preferred (& $50 Grocery store credit), 100k CHASE United Quest, 100k CAPITAL ONE Venture Rewards, 75k CHASE Ink Cash, 75k CHASE Ink Unlimited, 100k CHASE Ink Business Preferred, 60k CHASE Sapphire Reserve, 60k CITI Premier, 20k CHASE Freedom Flex & CHASE Freedom Unlimited, 70k AMEX Business Gold, 75k AMEX Platinum, 100k AMEX Business Platinum, 130k AMEX Hilton Business & Hilton Surpass, 150k AMEX Hilton Aspire, $300 AMEX Blue Cash Preferred, 125k CHASE IHG Rewards Club Premier (& a free night), and many more! Please use my Affiliate links.

If you do not see a credit card with my affiliate links, perhaps I could refer you? Contact me!
This section is about my hobby addiction of collecting frequent flyer miles and hotel points since the early 1990's! Feel free to skip this section and parts of the next one if this is not for you.
Newbies: When you read posts in the big commercial travel "hacking" blogs and writers are very excited about something…just be aware that these are more excuses to conveniently insert direct credit card affiliate links because…they gotta get paid!

You know, can you imagine you finally venture out to travel somewhere and…can't get a rental car after you had what you thought was a valid reservation? Lots of these car rental companies unloaded lots of cars to survive after the pandemic and now supply is so low and…get used to this for a while and, sadly, higher prices! Some ideas here: Surviving the car rental apocalypse by stepping outside the box.
If you were targeted for this, go ahead and register then: Hyatt: Earn 1K AA Miles Per Night (Targeted) + Stay Five Nights & Get Free Day Room. Not targeted here…not that I plan to take any flights in the near future anyway.
Big loss of course: Plaza Premium Lounges Will No Longer Accept Priority Pass Starting July 1st. No worries, the big bloggers will still sell premium credit cards as enthusiastically as before $$$$$$.
BLOG BUZZ
We are now entering BLOG BUZZ, a section for advanced hobbyists and veterans of this fast imploding hobby and also a section where I go on and on about some stuff that happens in my life because it helps me feel better about myself.
You know what would make this post a must bookmark? Maintaining the specific routes! Avios Sweet Spots for Award Tickets (British Airways & Iberia). As I need to start looking at award flights for next January to Kauai…because I did manage to find a Standard Suite open at that time and I applied one of my Globalist Confirmed Suite Upgrades to it ( and had Hyatt Concierge on Twitter take care of it, they are great). The more I read about the car rental nightmares the more wary I get going to a place where lots of people would be going…God Covid willing.
This post makes the case for the Increased Offer On Southwest Performance Business Card. I would not go for it but we are all different! If this applies to you, please consider applying with my daughter's REFERRAL link so she can get the coveted Companion Pass…so she stops asking me about it every day, thanks! Actually, the link presents you with five different Southwest card offers, with only the two Business cards offering 60k and 80k (the three personal cards are down to only 40,000 points—->definitely, do not hurry!).
It appears Singapore Airlines will be extending the expiration date of KrisFlyer miles. But it appears if miles were already extended you are out of luck. Very confusing email so I guess I need to book something to save about 133k miles…If you are going to extend expiration of miles you do it across the board to spare the rage by members in my situation who had extended miles previously. The pandemic is not our fault and it is not over. Very poor job by Singapore Airlines. Pick programs that do not expire your miles first!
Today you will start seeing lots of news from Capital One bank, such as adding partners and changing transfer ratios. Of course you will see another wave of glorious posts selling Capital One back credit cards. YOU can choose where to get travel rewards credit cards. Show your support for my site, thank you!
Old Detroit techno track featuring the city, dedicated to all Latin immigrants to the city
TBBon!
And I leave you with this…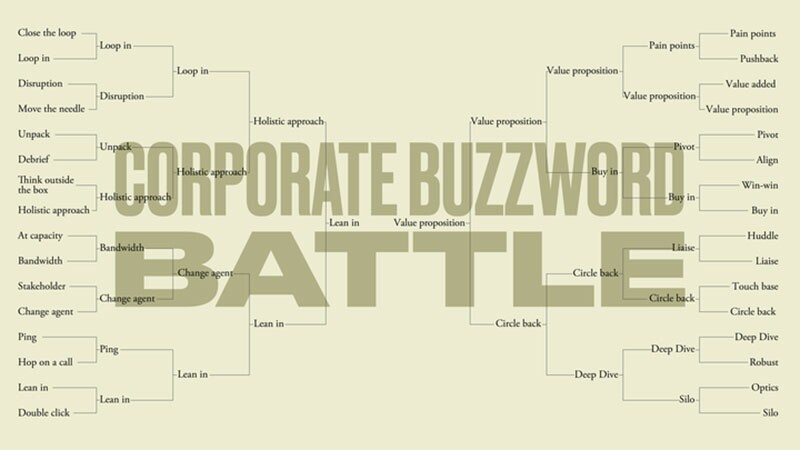 Thank you for reading my blog. If you enjoy it please pass it on to a family member or friend, thank you!
TBB
travelbloggerbuzz@gmail.com
Follow TBB on Twitter @FlyerTalkerinA2.
You can subscribe to TBB below, winners only!
Opinions expressed here are author's alone, not those of any bank, credit card issuer, hotel, airline, or other entity. This content has not been reviewed, approved or otherwise endorsed by any of the entities included within the post.