Another TBB post featuring the most eclectic links around the web such as the best national parks around the world, IRS problems cluster you know what, travel rewards cards points inflation, the conclusion of the Euro 2020 2021 tournament as it came (to) Rome, play a fun game guessing the city, a 3D huge cat in Tokyo, emotions are the problem in investing, Chime may be a fraud and how bloggers will try to sell anything to make a buck, nobody cares about Scottie Pipen, lot of obese here in the US, best bird photography link, some of my own family's miles/points action and lots more!
TBB Blog Mission: To Educate. Entertain. Inspire. In That Order!
Support TBB by applying for CREDIT CARDS or visiting our

LINKS

or Donate

You like my blog? Send a link to someone please!
TRAVEL
I have shared this fun game in an earlier TBB post but here it is again: City Guesser.
When we get back to normal…The 11 Most Incredible National Parks Outside the US. Meanwhile, back here in the US: An Explosion In Visitors Is Threatening The Very Things National Parks Try To Protect. We are visiting Arches and Canyonlands in late September and hopefully the crowds are smaller as kids are back in school. I am more worried about the car rental situation than being told to come back when entering the park as we are early risers anyway…
This looks so amazing! An Enormous 3D Calico Cat Greets Passersby at Tokyo's Shinjuku Station.
PERSONAL FINANCE
Get used to delays in dealing with the IRS. More and more of us will be held up with something, good luck! 'Perfect storm' brings tax refund delays, triggers some trouble ahead.
The IRS had a massive backlog of 35.3 million individual and business income tax returns that were filed but not processed by the end of the 2021 filing season, according to the June 30 report by Erin Collins in the National Taxpayer Advocate. That's about four times what remained unprocessed at the end of the 2019 filing season.
Something to ponder about, good luck if you need to call the IRS. Just to give you an idea of the clusterphuck unfolding: Calls made to the #IRS during filing seasons:
2019: 7.3 Million
2020: 12.1 Million
2021: 85.1 Million
It is always the behavior of the humans: Keeping Our Heads. Must read, be careful out there, you are not as smart as you think looking at your investment portfolio!
I get emails every day to become an affiliate to earn money by shoving some type of service or merchandise down your throats. I ignore them because I am extremely selective when I do that and only if I use them myself! I do remember seeing bloggers pushing this Chime app, good luck! A Banking App Has Been Suddenly Closing Accounts, Sometimes Not Returning Customers' Money.
COVID-19
The variants are having a party out there and, I mean, are you really surprised that we may screw this up again? Also, I am officially worried about my trip back to Greece in November as cases surge pretty much everywhere: Five undervaccinated clusters put the entire United States at risk.
The five clusters are largely in parts of eight states, starting in the east in Georgia and stretching west to Texas and north to southern Missouri. The clusters also include parts of Alabama, Arkansas, Louisiana, Oklahoma and Tennessee, and are made up of mostly smaller counties but also cities such as Montgomery, Alabama; Shreveport, Louisiana; and Amarillo, Texas. [Not heading there in the near future!]
ODDZ & ENDZ
This may not please some of you but I have a confession. I was NOT a Chicago Bulls fan back in the day when the epic NBA battles with my beloved Detroit Pistons were taking place. Detroit Bad Boys all the way. And look what we have here, Scottie Pipen finally decides to come out and make some noise. Scottie Pipen has something to say. As in, I guess it is time to sell some books and he comes out with a new bourbon(!!!) and don't get me started about his hair lol. Let me know how you feel after reading this…
Percent of obese adults across the US, the EU, China, and India
These are amazing! A Dusty Roadrunner, Sleepy Sandhill Crane, and Shy Sandpiper Top the 2021 Audubon Photography Awards
MILES & POINTS
HOT CREDIT CARD OFFERS: 100k CHASE Sapphire Preferred, 100k CHASE United Quest, 100k CAPITAL ONE Venture Rewards, 75k CHASE Ink Cash, 75k CHASE Ink Unlimited, 100k CHASE Ink Business Preferred, 60k CHASE Sapphire Reserve, 80k CITI Premier, 20k CHASE Freedom Flex & CHASE Freedom Unlimited, 150k CHASE IHG Rewards Club Premier (& a free night) and many more, including many American Express cards! Please check out my Affiliate links. Terms apply to American Express benefits and offers. Visit americanexpress.com to learn more.

If you do not see a credit card with my affiliate links, perhaps I could refer you? Contact me!
This section is about my hobby addiction of collecting frequent flyer miles and hotel points since the early 1990's! Feel free to skip this section and parts of the next one if this is not for you.
Newbies: The 100k Chase Sapphire Preferred card is now available with my links. This is a NO brainer and a great card to start your miles/points journey! Apply for it, get approved, do the required minimum $4k spend, get the 100k points signup bonus, transfer the points to United or Southwest or Hyatt or just cash out for $1,250 spend on groceries assuming you do eat, right? For the annual fee of only $95, COME ON, do the math! Ok, here is the math: $1,250 – $95 = $1,155. So, if a bank offers you all this money what is your problem? Just ALWAYS make sure you NEVER carry a balance ok? If you currently have the card, you can refer your spouse or significant other or third cousin or travel starved friend and you the referrer can earn 20k Chase points for the referral and the referred still get the full bonus. You may even get the annual fee waived if you go inside a branch if you are that brave and have much free time (this ends on June 17, hurry).
The top 5 hotel promotions right now.
Miles and points action always dies way down over the weekend…
I was going to close or product change son's Chase Sapphire Reserve card to a Freedom card but I sent Chase a secure message online and confirmed he got the CSR card when he product changed from a Chase Sapphire Preferred back on, wait for it, August 2016! Which is longer than 48 months, how time flies! So, I think we need to apply for one of them mega Amex Platinum offers and then kind of wind down the CSR and apply again for the 100k Chase Sapphire Preferred card…I know, it is getting ridiculous out there. Oh, hoping to get daughter the same CSP bonus as well. If anyone finds out when the 100k CSP offer ends let me know! For the newbies, you can not have both the Chase Sapphire Reserve and Chase Sapphire Preferred card at the same time. And you are limited to one signup bonus of either card in 48 months.
If you need to circle back to Citi, I think going for the 80k Citi Premier card is a great offer. It does seem kind of stale at less than 100k, doesn't it? If you are looking for inflation, is it transitory in this area of the market too? 🙂 Please use my links, most of these card offers ARE there, sometimes you need to click on the dark blue "Show More Cards" button at the bottom of the screen to scroll down to see more of them!
I think Rakuten (formerly known as ebates) is the best cash back shopping portal. It has a 10% cash back sale going on right now. I am not much into online shopping but 10% gets my attention. In case you are the only person without a Rakuten account here is my REFERRAL link. These stores may be of interest to you to get 10% cash back: Office Depot/Office Max, Best Western, Forever 21, Lenovo and many more.
BLOG BUZZ
We are now entering BLOG BUZZ, a section for advanced hobbyists and veterans of this fast imploding hobby and also a section where I go on and on about some stuff that happens in my life because it helps me feel better about myself.
This blog, in the month of July so far, the only revenue it has earned is from one credit card sale and one donation via Paypal. This is to warn any aspiring bloggers out there to only do this if you are crazy. And if you want to make money you just start doing this and then you get other bloggers link to you and you won't believe what happens next…smh: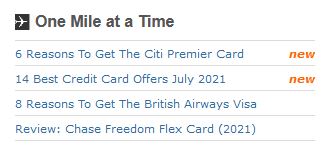 Yeah, talk about deflating when it is raining mega travel rewards signing bonuses!
What a heart breaker for England, they got so so close to bring another trophy home, first one since 1966! Always tough to lose in PKs, especially in London at the Euro Final against Italy! But I had no doubt it was going home to Rome 🙂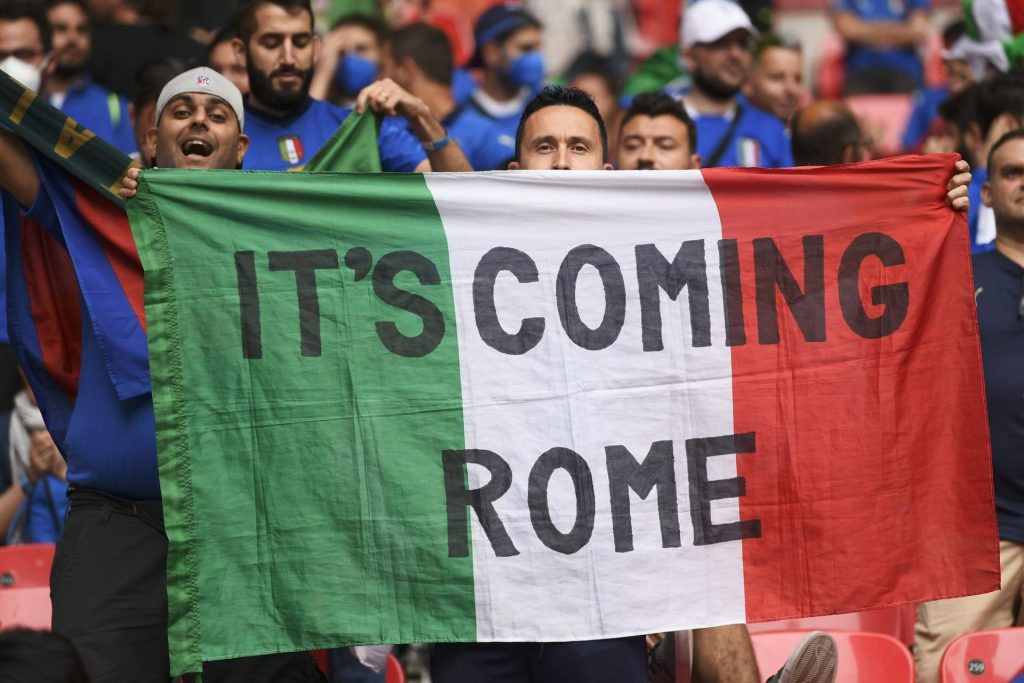 Miles/points burned year to date: 722,997
Miles/points balance as of 7/11/21: 4,087,380
Maybe I should slow down. I did, kind of. Closed son's World of Hyatt Visa card, progress! Next card to close will be wife's Southwest card.
Let me leave you with this…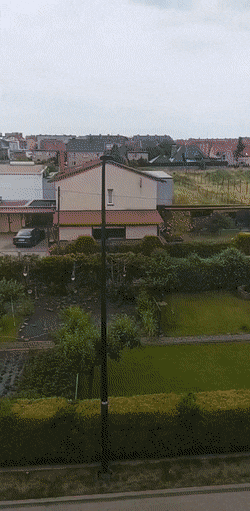 Thank you for reading my blog. If you enjoy it please pass it on to a family member or friend, thank you!
TBB
travelbloggerbuzz@gmail.com
Follow TBB on Twitter @FlyerTalkerinA2.
You can subscribe to TBB below, winners only!
Opinions expressed here are author's alone, not those of any bank, credit card issuer, hotel, airline, or other entity. This content has not been reviewed, approved or otherwise endorsed by any of the entities included within the post.