Another TBB post featuring the most eclectic links around the web such as National Parks in Ultra-HD short films, US Inflation Rates, Omicron Variant, 100k Southwest Priority Card, another article about D.B. Cooper, we travel to Spain and former Soviet Union, how to invest properly for an unknown future, be ready to scream reading about bored apes taking over Manhattan, get boosted now, a charlatan doctor who you won't believe what transplanted next, will the Queen ever die I wonder, look at funny wildlife photos and a full list of the most important miles and points post since last TBB Buzz post and a few short updates from my travels in Greece.
TBB Blog Mission: To Educate. Entertain. Inspire. In That Order!
Support TBB by applying for CREDIT CARDS or visiting our

LINKS

or Donate

You like my blog? Send a link to someone please!
Some of the links are behind a paywall. You can try to read them using Archive.is.
TRAVEL
WOW, stunning indeed! Stunning, Ultra-HD Short Films of National Parks.
If I had a dollar for every article written about D.B. Cooper! Is D.B. Cooper Still on the Run?
This is insane! Drone view of Human Tower in Valencia, Spain.
There is beauty in abandoned decay I guess: Abandoned former USSR sites.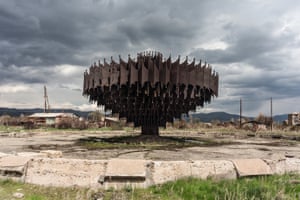 PERSONAL FINANCE
I have a favorite saying "Nobody knows". Which becomes more relevant as we age. Therefore, we diversify 🙂 How to Invest Without Knowing the Future.
If we knew that the next ten years would look exactly like the last ten, we could safely ignore these possible scenarios and concentrate our portfolios in large cap U.S. growth equities and risky debt with no exposure to asset classes that might benefit from higher inflation. There are undoubtedly many that are doing just that as recency bias is a powerful force.
But for those who are students of market history and the many twists and turns that have occurred, a more grounded approach is warranted. That means holding assets that are currently loathed like emerging markets or value stocks, resisting the urge to reach for yield, and insulating your portfolio from the possibility of sustained higher inflation.
You do these things not because you know that it will serve you well, but on the off chance that it might. This is risk management in its simplest form: having the humility to admit that you don't know the future and investing accordingly.
I ran out of WTFs! The Bored Apes Take Manhattan.
Members of Bored Ape Yacht Club, the internet's hottest NFT project, monkeyed around IRL at Ape Fest 2021. How long can the party last?
I can not explain this….to me it looks like mass psychosis or something…Please focus on things that make sense lol.
If you are really worried so much about inflation (which is probably transitory), this is a good resource: Current US Inflation Rates: 2000-2021.
COVID-19
Well, as predicted by scientists, here we go again: New Concerning Variant: B.1.1.529. Omicron it is…Looks like the virus is not done with us…
If we all got vaccinated we would not be where we are now, SAD! The Pandemic's Next Turn Hinges on Three Unknowns.
A potential winter surge is up to vaccines, variants, and us.
Well, me amateur epidemiologist was screaming about this but the experts did not listen to me. Add another mistake to the long list of how we have totally mishandled this pandemic! You Should Get a Booster Now. Drop everything, DO IT NOW! And to all unvaccinated, get your heads out of your ass, there is nothing to think about, you may not give a shit about yourself because your immune system is so strong (lol)…but you are dangerous endangering others and more importantly your loved ones…and extending the duration of this calamity we have been dealing with since early 2020!
ODDZ & ENDZ
Just like there are charlatans out there spreading misinformation about the vaccines, do not forget that there were always opportunistic greedy charlatans taking advantage of people and…hurting them while taking their money. But this guy was in a class by himself, wow! John Brinkley: The Doctor Who Transplanted Goat Testicles Into Humans. Warning: You may have nightmares after reading what this guy did, you have been warned!
Say what? London Is Still Paying Rent to the Queen on a Property Leased in 1211.
In a small annual ceremony the city hands over an axe, a knife, 6 horseshoes, and 61 nails. [BREAKING: Starting with next year, the number of horseshoes go up to 7 and number of nails go to 69. Due to inflation!]

These are great: The 16 Funniest Wildlife Photos Of 2021.
MILES & POINTS
HOT CREDIT CARD OFFERS: 100k Capital One Venture X, 75k CHASE Ink Cash, 75k CHASE Ink Unlimited, 100k CHASE Ink Business Preferred, three personal 100k CHASE Southwest cards, 50k CHASE Sapphire Reserve, 80k CITI Premier, 20k CHASE Freedom Flex & CHASE Freedom Unlimited, 80k CHASE United Quest, 60k BANK OF AMERICA Alaska Business, 150K CHASE IHG Rewards Club Premier (look Under "Mastercard" for this one and not Chase!) and many more, including many AmericanExpress cards, including Delta, Marriott and Hilton cards! Please check out my Affiliate links. Terms apply to American Express benefits and offers. Visit americanexpress.com to learn more.

If you do not see a credit card with my affiliate links, perhaps I could refer you? Contact me!
This section is about my hobby addiction of collecting frequent flyer miles and hotel points since the early 1990's! Feel free to skip this section and parts of the next one if this is not for you.
I started playing this game thirty years ago. And if you told me we would still be at it with the US banks in 2021 I would have said "No freaking way!". And here we are: It's Not Just You. Banks Really Are Sending Out More Credit-Card Offers.
AmEx marketing spending increased 26% in the third quarter from a year prior to $1.4 billion. Earlier this year, the company said it expected to spend more than $5 billion on marketing in 2021. The company says a small portion of its revenue comes from interest charges.  Capital One's marketing spending soared 165% in the third quarter from a year earlier, with card marketing being "the biggest driver of total company marketing trends," Chief Executive Richard Fairbank said on the bank's most recent earnings call.
Well, this is relevant and please show support to a blogger you appreciate to keep them going okay? 3 Reasons to Get the Southwest Priority Card with 100,000 Points – Now!
Good weekly roundup: Best in Miles, Points, Credit Cards, Travel and More: Around the Web Nov 14 — Nov 20, 2021.
Ok, another one, I am behind because I am traveling, give me a break, I am not really making any money doing this, ok? Best in Miles, Points, Credit Cards, Travel and More: Around the Web Nov 21 — Nov 27, 2021.
It is great that we can finally see our free night certificates in our accounts online with Hilton Honors. Maybe by 2030 we can book them online too, never give up!
Are we surprised that Capital One has issues, come on! Some Surprising Issues With The Capital One Venture X Portal. Actually, I expected worse, much worse. No Hertz cars and no same day bookings is tolerable. You can get the Venture X card with my links, zing!
Really good logic answering this question here: Hilton Free Night Certificate for $8,000 Spend: Is It Worth It for You? Well, it is for me because I can easily do this with organic spend these days that I am taking a break from credit card applications while traveling.
This is exciting news for you and trust me on this, this is a LOT more exciting news for "travel" bloggers who pump their credit card affiliate links to unsuspecting readers every freaking day! Chase Has Dropped 5/24 On Some Cards: Amazon For Sure & Maybe Others. From a pure hobbyist perspective, this news is VERY welcome, so good to see Chase is cracking finally!
BLOG BUZZ
We are now entering BLOG BUZZ, a section for advanced hobbyists and veterans of this fast imploding hobby and also a section where I go on and on about some stuff that happens in my life because it helps me feel better about myself.
Looks like Steve must have hired a really good PR agency I guess: Experience: I earned more than 40m air miles. And I am thinking…"only 40 million after doing all that?"
Must be really amazing to work at The Points Guy when departed staffers leave posting things like this smh: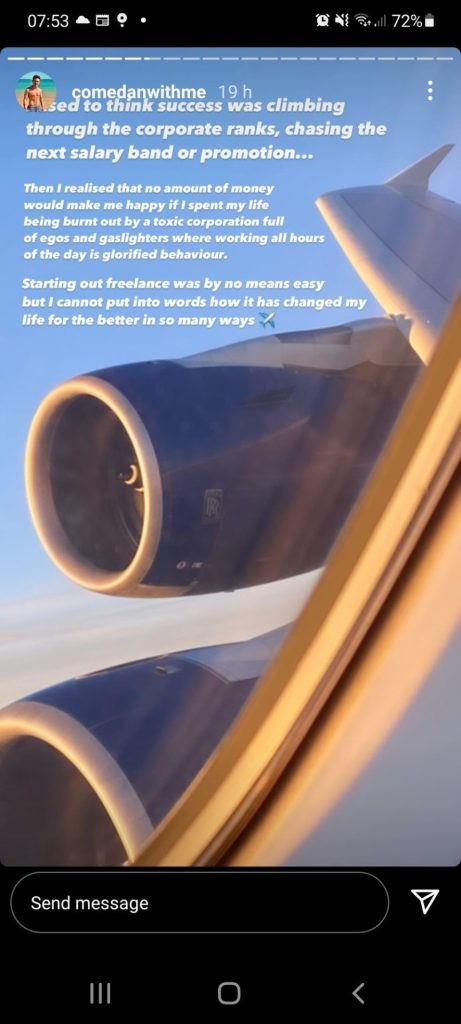 I am on my way back to the US. First stop my favorite Hyatt Regency at Thessaloniki Airport in northern Greece where I am typing this right now. My mother is doing fine. One of my favorite things when I visit my hometown is reconnecting with high school classmates.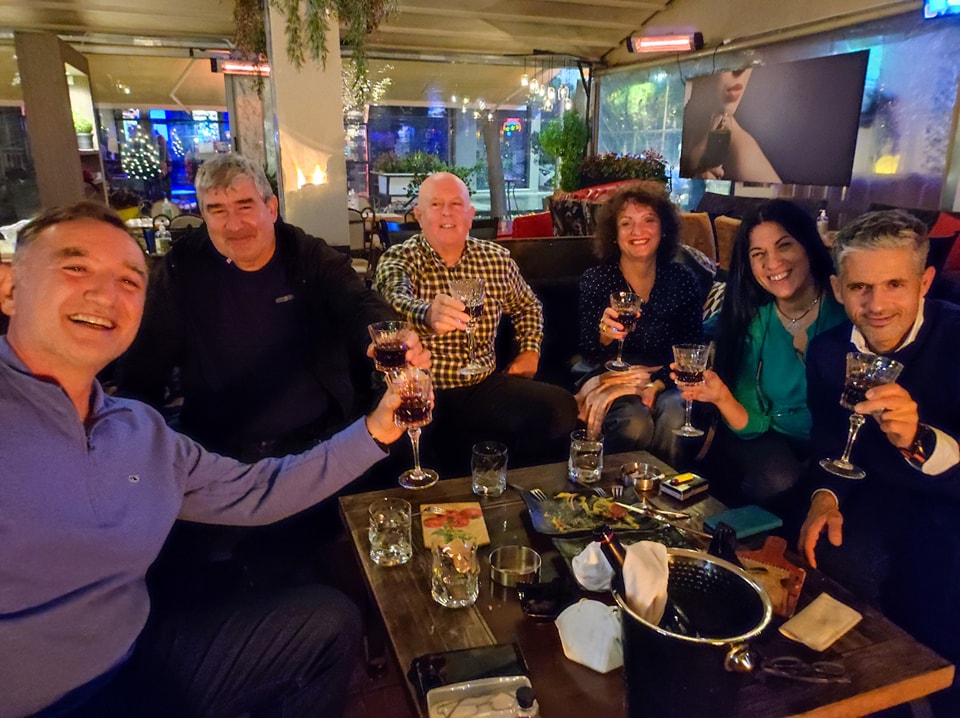 I had more wine that night that I have had all year to date lol. And it was worth it. But next day my 6 mile run felt like a full marathon! I also reconnected with my favorite niece, the daughter of my beloved late first cousin who was like my little brother growing up next door to each other.
Anyway, every time I visit there is so much to do and so many people to see and I get back to old eating habits and too much coffee drinking and…I am tired! This is why I need to relax two nights at the Thessaloniki Hyatt Regency which always takes good care of me, if only every Greek business was run as well as this property. I am also going back for one night to the Hilton Frankfurt airport which did not upgrade me last time. This time I complained on Twitter when they tried to upsell me a king bed room for 16 euros (!!!) or a suite for 200 euros. Next day I was notified I have been upgraded…will find out what it is, I have low expectations with this property.
I guess for University of Michigan to beat Ohio State I must be abroad traveling. Taking notes for next year 🙂
Let me leave you with this…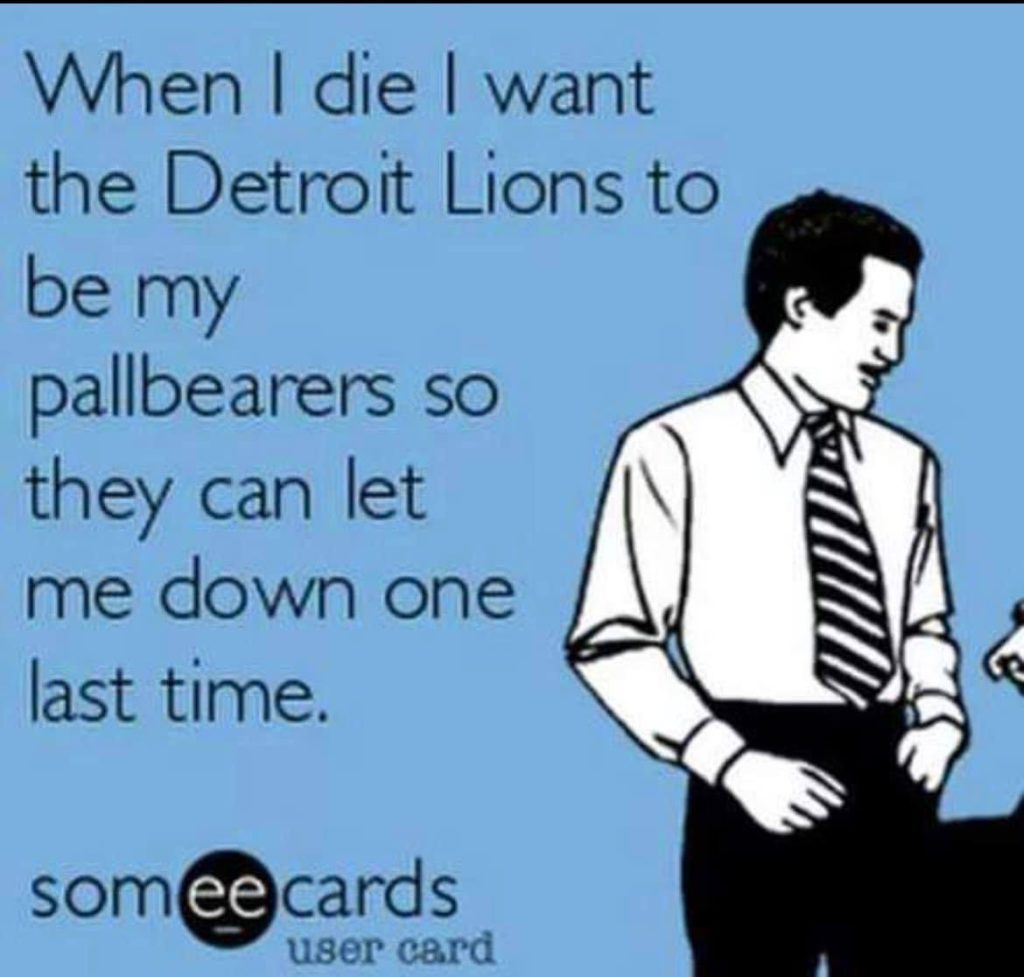 Thank you for reading my blog. If you enjoy it please pass it on to a family member or friend, thank you!
TBB
travelbloggerbuzz@gmail.com
Follow TBB on Twitter @FlyerTalkerinA2.
You can subscribe to TBB below, winners only!
Opinions expressed here are author's alone, not those of any bank, credit card issuer, hotel, airline, or other entity. This content has not been reviewed, approved or otherwise endorsed by any of the entities included within the post.