We bring you the ways of navigating Marriott card rules, travel to amazing beaches, do some safari packing, we say goodbye AMEX SPG card you will be missed, final word on Marriott travel packages, cry for some more dead deals, gather all the airline peanut allergy policies, AccorHotels blows money again, warn you about buying miles and points, and lots more free!
TBB Blog Mission: To Educate. Entertain. Inspire. In That Order!
Here are the best credit card offers with my links. I now see the Bank of America Travel Rewards card has a 25k offer and the Bank of America Cash Rewards card has a $200 bonus. Both no annual fee cards. I did not bother to add them to the list because I am lazy and not a fan of this bank for rewards. Hang with me por favor, I already feel dirty so lets get to what you came here for and leave the clickbait moronic crap and endless plastic promotion posts to more commercially successful bloggers!
This is the monthly Top 25 Credit Cards via Mile Nerd.
I am getting really tired about all the blog posts out there about the Marriott Travel Packages. Only a few more weeks to go before another "deal" dies, sad! What Makes The Marriott Travel Packages So Lucrative And Which Category Should I Buy? A Comprehensive Guide.
Really helpful post: Navigating Marriott's Byzantine Credit Card Rules. If only I had an intern to come up with nifty matrix things like this:
And here is another one: Marriott Choice Benefits Revealed. If you care.
Good reference post if you or a loved one suffer from this: Peanut Allergy Policies of Airlines: An Updated Comprehensive List 2018.
Good airline industry post from some real experts, unlike credit card sales experts masquerading as travel experts out there! American's Current Strategy Has a Familiar Refrain: Follow Delta's Lead.
I have chronicled here the dizzying pace of acquisitions by AccorHotels. A week passed without one and I was very concerned if there was something wrong! Thankfully, everything is "good" it appears as they blew another $51 million for just eight 21c Museum hotels. Ever heard of them? Me neither! No real estate is involved. At all. $51 million for an 85% stake and 15% remains with the founders who are laughing all the way to the bank. I can't wait to stay in the one at Bentonville, Arkansas you guys, woohoo! Hey, anyone know anyone there? These guys will buy anything that moves! If you are keeping track, these guys already wrote down their investment in luxury homesharing platform Onefinestay and a concierge provider you never heard of a cool $288 million. Yeah, that was the LOSS. Geniuses!
This list will shock you! 10 Countries You Didn't Know Have Amazing Beaches. Lithuania? Germany? Seriously?
In case you are going, here is What to Pack for Safari: A Detailed Packing List. I am definitely no expert here but this looks like a good reference post to me.
This job, at first sounds great, but the amount of excruciating detail that goes into each assignment sounds a bit too much for me. Nevertheless, I really enjoyed reading it and maybe you will too! What It's Like to be an Undercover Hotel Inspector.
I have been on Twitter now for many years. Thousands of followers and thousands upon thousands of tweets (from two accounts). And I use Buffer for a lot of it. They wrote this post and it is really good! 14 Twitter Hacks That Will Turn You Into a Twitter Pro. One day when I get off this Buzzy type of blogging I do here and treat this like a hobby (as in posting once in the blue moon) I may do a post on how to use Twitter properly.
This blew my mind. It may not blow yours. Hey, we are all different! Brain Gain: A Person Can Instantly Blossom Into a Savant — and No One Knows Why. Wow, how the hell does this happen? We don't know so much about zat thing called the brain! Is this what happened to me more than 5.5 years ago and became a blogger legend? Ok, stop laughing now, come on!
Some people suddenly become accomplished artists or musicians with no previous interest or training. Is it possible innate genius lies dormant within everyone? [Dang it, so many became online marketers and here I am in obscurity fighting for scraps. Life is so unfair sometimes!]

The job market is hot! If you are entertaining offers for another job, this may be helpful to you: If you're negotiating your salary, don't forget these benefits.
Check out the new "Golden Bridge" near Da Nang in Vietnam.
Art baby, a vintage Plymouth stands on end in a Canadian parking lot. Very cool imho.
So much money…Visualizing Major Tech Acquisitions (1991-2018).
Okay, another song. How about some real techno? I play this when I am deep into the zone working away obliterating myself!!!
Len Faki – Obliteration of the Berghain
It is getting really tough out there for this hobby as we keep taking hits every day it appears! Korean Air has eliminated award holds (thanks bloggers!), Bank of America has stopped the gravy train with its Business credit cards, today is the day that the beloved Amex Starwood credit card gets devalued 33%…I should have a contest what will get killed next! Wait, even ResellingDOs are dead!
Update: Well, that did not take long. After bloggers have been screaming how you can Maximize Amex Offers, they get this one killed too, sad! Huge Devaluation! Amex Offers Restricted to One Card, All Tricks Dead!
Blew 8,000 Hyatt points for a night in the Hyatt Place in Columbus, Ohio at the Ohio State campus. Wife will pick up niece from Singapore at the airport and spend the night there before  moving into the dorm the next day. Will likely drop out when first snow comes down lol. I am now 530k burned year to date. Not bad for not even trying hey 🙂
Rohan says goodbye to blogging at Travel Codex. Airline geeks will miss him.
I do not buy points or miles. It only leads to devaluations! And bloggers sneakily passing their affiliate links to make more money OFF you suckers! Say No To Titans! But if you insist…you can see what your "surprise" offer is in buying 5,000 Hyatt points I guess. Most appear to be 30% and 40% more points. I still wouldn't buy any but this is only me, maybe you can use the points right away and save money…
There were no cc conversions as of July 20. And I think we may be at ten or nine for July! The portal shows ten but I think one is for my wife's CitiBusiness AAdvantage card clicked on June 26 and approved over the phone on June 27 (yeah, sometimes it takes for ever). I do not want to celebrate yet because I do not want to jinx myself. And I was ready to evolve…downwards here with vacation coming up and all. Thank you for all the support.
Can someone help with a reader's question posted a few days ago in the comments? I think the answer is positive, we all get them renewed?
Does anyone know what happens to expiration dates once the big SPG/Marriott merger happens? Will my soon-to-expire SPG points get refreshed with a later expiration date by my not-soon-to-expire Marriott points?
And I leave you with this…LOL every time I watch this! You are welcome!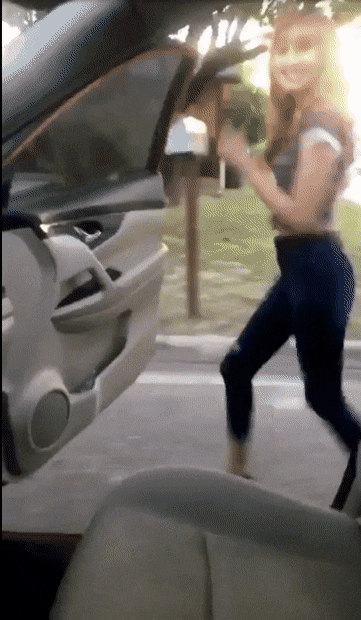 TBB
travelbloggerbuzz@gmail.com
Follow TBB on Twitter @FlyerTalkerinA2 and now on Instagram.
You can subscribe to TBB below, winners only!
Opinions expressed here are author's alone, not those of any bank, credit card issuer, hotel, airline, or other entity. This content has not been reviewed, approved or otherwise endorsed by any of the entities included within the post.