We learn about nesting birds, marvel at some Smithsonian contest photos, visit a church in Antarctica and Hong Kong, look at some awesome maps, read an interview about Anthony Bourdain on travel and more!
TBB Blog Mission: To Entertain. Educate. Inspire. In That Order!
You can support TBB by applying for CREDIT CARDS, please consider doing your shopping with our AMAZON affiliate link and clicking/forwarding any of our Referral Links. Or click on the Amazon Banner on the right side, thank YOU!
Moving away from focusing on commenting on plastic pumping blogs. You can follow me on Twitter for my spontaneous reactions. As I go through Feedly I will be highlighting eclectic stuff I am finding. Day job is keeping me super busy and really cutting into my travel schedule which defeats the purpose of this…Actually, I have no idea where I am going, TBB is my escape! After hearing feedback from friend and my wife it is time to tone this baby down and realign it lower in the priority list. And you, you know who you are, who keeps clicking on the the State Farm credit card link on my site, you…suck lol!
A nice recap of the Family Travel for Real Life conference by Chasing The Points with links to reviews of each session by Points With a Crew who live blogged it. There was also another conference called FTU or something…
Scientists have captured an incredible drone video of 5,000 birds nesting on a beach in Argentina       MUSTwatch. Trust me! WOOOOOOOOOOW!
The 12th Annual Smithsonian Photo Contest Finalists  –  Twisted Sifter     A truly awesome collection of photos for your enjoyment!
Praying at the ends of the earth  –  Quartz     I have always found fascinating to visit places of worship, there is something about them…This is one of them, WOW!
21 awesome maps that'll teach you something about the world  –  Matador Network     Always educating here…You will be smarter after looking at these maps!
A beautiful timelapse video captures Hong Kong before and after the Umbrella Revolution  –  Quartz     So beautiful indeed!
These maps show which export makes your country the most money  –  Matador Network     Fantastic maps again, here is the European one!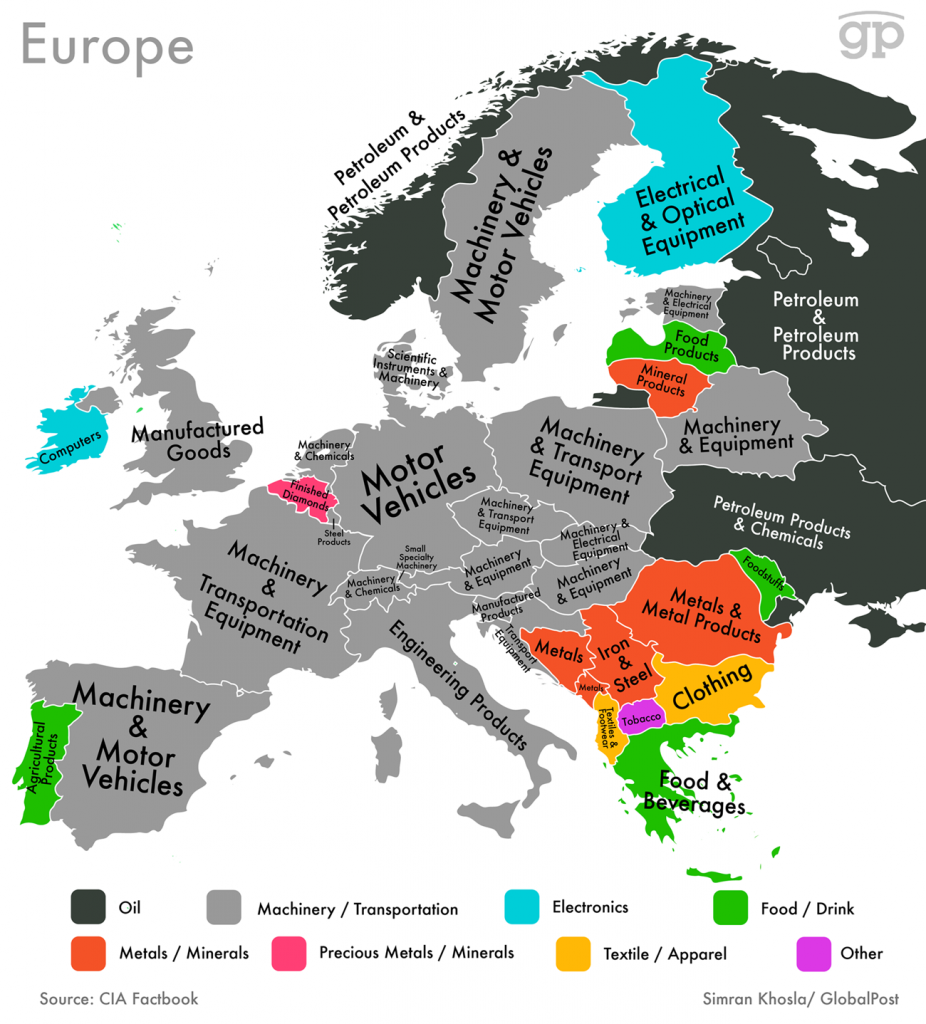 Anthony Bourdain: How to Travel  –  Esquire     Well, not much of a fan but very interesting stuff. He always checks a bag, WTF!
Observations From a Decade in the Investment Business  –  A Wealth of Common Sense     Fantastic insights, I agree with most of them.
Avoid these 10 common tax-filing mistakes  –  Yahoo Finance     Since most everyone (me) is on tax mode at TBB World Headquarters (home office of my house) this is a good article if you have not filed your taxes yet. Do NOT do these!
If I was seated next to this passenger I would ask for a new seat asap!
Thank you for reading and supporting my blog by clicking my
$ links
! Thanks to
Best Offers Patrol (BOP)
for again keeping track of the amazing TBB credit card offerings in the TBB comments, please check it out! Please use your clicks responsibly, reward bloggers you value most, show them that you care and want them to continue. We all could be doing other things with our time you know. Seriously!