We bring you all the new Amex Hilton offers, visit the Arches National Park, differences in investing among generations, lose it with all the recent hideous blog clickbait, Amex comes out with a new annual fee 2% business cash back card, more amazing aerial photography, the changes in how heterosexual couples meet, the new Sheraton logo, hermits, a touching story about the South Korea national women water polo team, a list of all the drive in theaters left in the US and all the blog buzz action.
TBB Blog Mission: To Educate. Entertain. Inspire. In That Order!
You like my blog? Send a link to someone please!
Looking forward to welcoming 2019 Ann Arbor Art Fair DO goers to the party at my house tonight! This is how I launder my blog's profits, giving back!
Pumping bloggers are going nuts again selling the higher Amex Hilton credit cards. Hopefully you or your loved one can get one if you decide they are good for you. Which of course assumes you are not greeted by the dreaded "no bonus for you" pop up box! You should apply for them with the links of a blog you want to support so they can keep posting. Do it before we quit or get hired by The Points Guy lol!
Amex did something I do not think many expected. In a sudden move, they killed the apps for the SimplyCash card and introduced a pure no annual fee 2% cash back business card and they named it, please sit down, Amex Blue Business Cash card, wow how original! Again, it is pure cash back and only up to $50k spend. I am sure pumping bloggers will find many reasons to sell this baby. But you know better. Unless you are really bored I guess. No signup bonus at all, can Amex get any worse? The editorial director at TPG would NEVER allow this paragraph to be written at that blog #guaranteed.
I thought that maybe Marriott will kill the Sheraton brand. Nope. More money thrown at it. Hey, look at the brand's new design. Yawn! Nobody invites me to free press events, I wonder why, sad!
If you were thinking to visit the Arches National Park: What to Know and Why You Should Visit.
These look wonderful, I always loved drive-in movie theaters. Or maybe I just love movies too much I guess: Drive-in movies theaters in (almost) every state.
Weirdest headline this week, can you beat this? CBU instructor fired after demanding sex, moose meat and lobster for better grades.
I have posted about one of these hermits before here. "Why this man became a hermit". It's that guy who went into the woods and stayed there for almost 30 years! I still find the story incredible…how can you do something like that for so long!
Ok, so the South Korea national women water polo team is not very good. But they made into the world championships. Only because they were the hosts! They lost the first game 64-0. And you thought the US women soccer team was arrogant for piling it on against Thailand hey? Anyway, in the second game they again got their butts kicked…and then magic happened. The South Koreans ACTUALLY SCORED A GOAL! Tears of joy after South Korea score first water polo goal at world championships – video. Now this is the type of video I would post here, not something clickbait crap bloggers post every other day to get people to click so they can make more money! Oh, they still lost the game 30-1…but who cares, they scored a goal!!!
Love this: Manmade Patterns and Uncanny Shadows Photographed From Above by JP and Mike Andrews Love photography by drones!
I found this fascinating: How Different Generations Think About Investing.
The one that stood out to me was "Afraid of Losing Everything":
Millennials 42%
Gen X          29%
Boomers     28%
Amazing how meeting online has grown, wow! "Fascinating re how heterosexual couples meet: 1) dramatic rise of online; 2) decline of workplace; 3) dramatic drop in meeting via friends, historically most common & best way":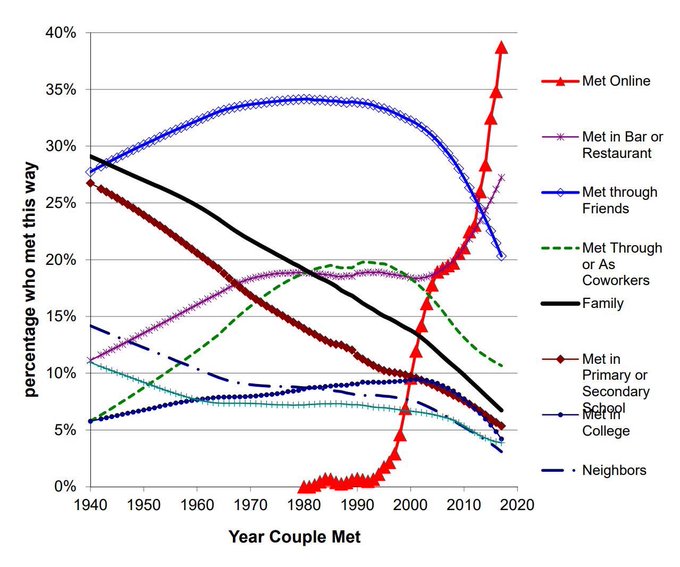 We are now entering BLOG BUZZ, a section for advanced hobbyists and veterans of this fast imploding hobby and also a section where I go on and on about some stuff that happens in my life because it helps me feel better about myself.
There have been some changes with Aeroplan: Lower fees, fewer options. The stopover changes stink! Effective September 1st.
Frequent Miler's Nick recently found an amazing sweet spot in the Turkish Airlines frequent flyer program. How to Get Lie-Flat Seats on United in the U.S./North America for 12,500/15,000 Points and a Possible Trick. We get a little more into it in Andy's write up. But the thing with me about it is this. We book this via EMAIL, seriously? WTF!! I am going to pass…as they are likely seeing a spike in these requests and the whole deal will likely not be around before they get back at you via…email!!!!
Nice info nuggets from Travel With Grant's latest app-o-rama.
So, Richard Kerr joined The Points Guy full time. Richard had resigned recently after posting an article critical of Marriott which was removed. I congratulated him taking a stand when that happened. I am eagerly looking forward for that article to reappear. Bwahahaha, yeah right.
The comments from the top guy at TPG with a fancy title something like Executive Editorial Director in the post announcing the addition of Richard Kerr were, well, I will let you be the judge:
"Trust is key to TPG" [LOLOLOLOLOL0L]
"We now have a clear policy that if we are critical of a company, we reach out to them for comment" [Yeah, very clear indeed. If they don't approve, it won't be posted smh]
Renes Points is still the same old type of blog: Trying to sell with every post or posting moronic clickbait crap that I increasingly have a very low tolerance for lately…Maybe it is because we are seeing so much of it. STOP CLICKING PEOPLE!
American Airlines Passenger Strips Down, Becomes Irate During Apparent Flight Delay. – Renes Points [As soon as I saw this video on Facebook I guessed the first one to post it would be View From The Wing. Nope]
I'll just leave this here for ya. To the new owner of RenesPoints, maybe, consider a rebrand? You are welcome!
The Live and Let's Fly blogger had a horrific clickbait post taking pictures of a child aboard and…Don't GO there. This blog is moving up in my Ignore list after that sickening post. For details, read post #133 onward. SAD!
I finally got around to have son apply for the World of Hyatt card, 56k points to be added to the Hyatt stash. Instantly approved. No more crappy credit lines, boy is moving up with $20k credit line.
I wanted to see this just once…just once:
Would a cc pumping blogger EVER do a post titled: "8 reasons this credit cards sucks and you should never EVER get it, stay away!" Must be a cc that pays sales commission of course. Waiting…
I totally agree with this tweet by Travel Summary!
I did try to give some advice to Spencer but I am not sure we are seeing eye to eye on where award travel is going and the viability of this niche. Oh well, we are all making decisions we think are best. Good luck!
And I leave you with this…When TBB conversions speak to me, sad lol.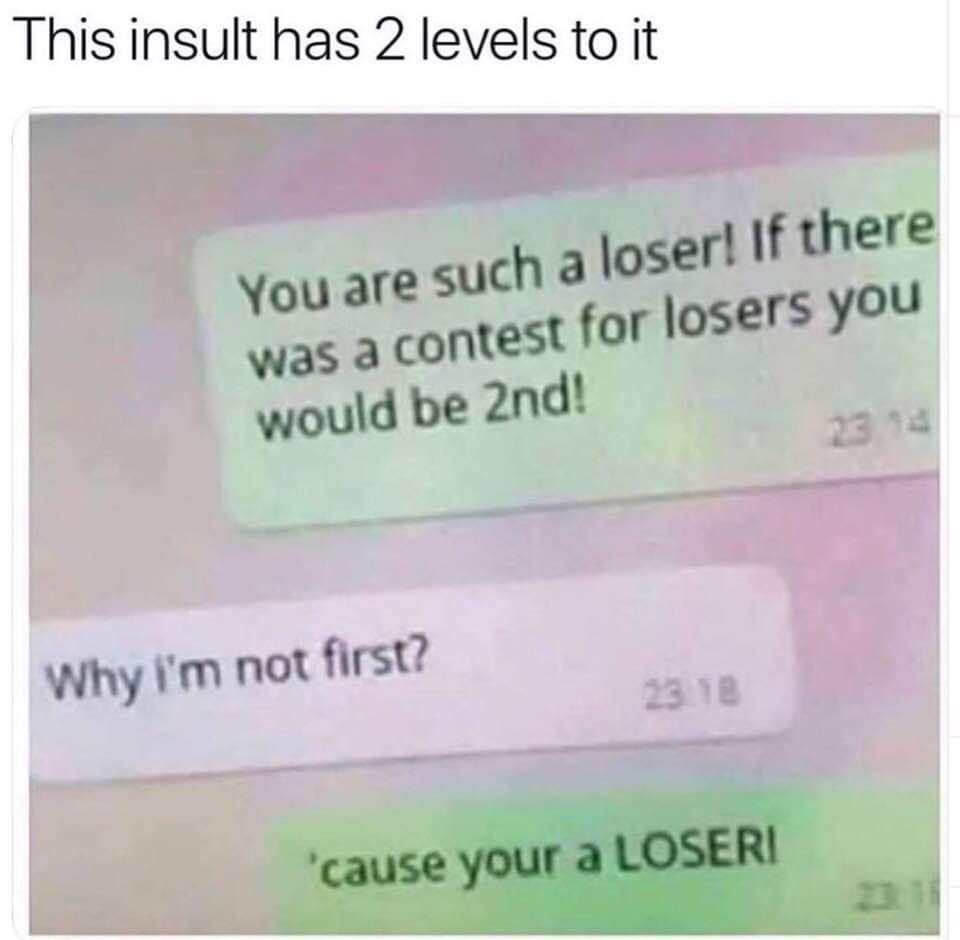 TBB
travelbloggerbuzz@gmail.com
Follow TBB on Twitter @FlyerTalkerinA2.
You can subscribe to TBB below, winners only!
Opinions expressed here are author's alone, not those of any bank, credit card issuer, hotel, airline, or other entity. This content has not been reviewed, approved or otherwise endorsed by any of the entities included within the post.