We bring you six new Delta Skymiles Amex offers, how resort fees suck, the legacy Kobe left behind, yet another hobby membership group, Accor's Status levels and benefits, a new American Airlines award map, an interesting benefit by Silvercar if you buy/lease an Audi, hotel promotions have dried up, new Atari hotels coming, map of sunshine around the world, map of most common language spoken that is not English or Spanish, we focus on tax cuts and tax deductions, fascinating stuff about AI and Alex Trebek and the Fox in 20th Century Fox, we revisit Marriott travel packages, have some hope now that the AA Citi mailer waterloo has gone public and more freeeeeeeeee.
TBB Blog Mission: To Educate. Entertain. Inspire. In That Order!
Support TBB by applying for CREDIT CARDS and visiting our

LINKS

!
You like my blog? Send a link to someone please!
Brought to you by the amazing TBB Amazon link! This blog is published every Monday and Friday and most Wednesdays. Except in major US Holidays. For now…
MILES & POINTS
HOT CREDIT CARD OFFERS: Two new offers on United credit cards, a personal for 60k and a Business one for up to 100k miles. The IHG Rewards Club card offering 140k points too, highest ever. Other credit cards offers that stand out for now are two 75k Southwest personal cards, the 100k Marriott Bonvoy Boundless card and of course the 80k Ink Business Preferred. Addition: The United Business card offer is a new card? Yes!
If you are into Delta Skymiles, Amex has refreshed all their offers with bigger signup bonuses (and higher annual fees): Refreshed Delta Amex Cards Come with Up To 100K Bonus and Increased Annual Fee. The sad fact with Amex is that you only get the signup bonus once in the lifetime of the card, sad! And the way they "refreshed" the offers is by giving part of the signup bonus when you renew the card after one year. Tricky Amex as always. And that assumes you pass the initial pop-up box when you start applying testing if you are eligible for the card…for whatever reason Amex thinks you may or may not. And if you are REALLY into Delta and making Elite for whatever reason, you may want to consider this premium card: The New Delta Reserve Offer Brings Elite Status Much Closer. The way I see them is this:
Personal and Business Delta Skymiles Gold offers 60k Skymiles after $2k spend in first 3 months, 10k Skymiles after first anniversary, annual fee of $99 waived first year.
Personal and Business Delta Skymiles Platinum offers 80k Skymiles after $3k spend in first 3 months, 20k Skymiles after first anniversary, annual fee of $250 (not waived).
Personal and Business Delta Skymiles Reserve offers 80k Skymiles and 20k MQMs after $5k spend in 3 months, 20k Skymiles after first anniversary, annual fee of $550 (not waived)
Amazingly, all the offers above are available with my links, thanks for the support. I am not sure I will place these Delta Amex cards in the Hot Offers category above, at least not yet. Enough already, lets move on!
Interesting website to check out: American Airlines Award Map. (HT: Alan H.)
Anyone here cares about Accor's revamped elite program, now called Accor Live Limitless (ALL)? Except me, that is. Accor Live Limitless (ALL) Status Levels & Benefits Matrix. Simplification and nice benefits is just not a feature of this program!
Not sure what is going on but I was wondering about this too: Where have all the hotel promotions gone? And having a Radisson Rewards promo being the best currently is just weird.
As you probably know, Silvercar car rental company is owned by Audi. Another way to leverage Audi cars is to give you a free 7 day car rental if you buy or lease a 2019 Audi model, interesting. Email me for a Silvercar referral, one of these days I am going to do my first rental with them lol!
This week's Middle Seat column in the Wall Street Journal (paywall $) was: A Backlash Brews Against Phantom Hotel Fees. You know I have no love for all things Marriott, especially the CEO Arne Sorenson who shamelessly and with a straight face had the phucking nerves to open his mouth and say this issue is a "tough one" and "none of us as consumers necessarily love it."
TRAVEL
As I have blogged recently, about cash looking for a home or wasted being invested, this made me smh: Atari-branded hotels with e-sports studios and game rooms are coming to the US.
Fascinating map. Imagine where Greece would be if it was not for tourism due to its climate! Hours of sunshine in Europe and USA.
In Michigan it is Arabic!
A fascinating map of the most spoken languages in every US state besides English and Spanish
.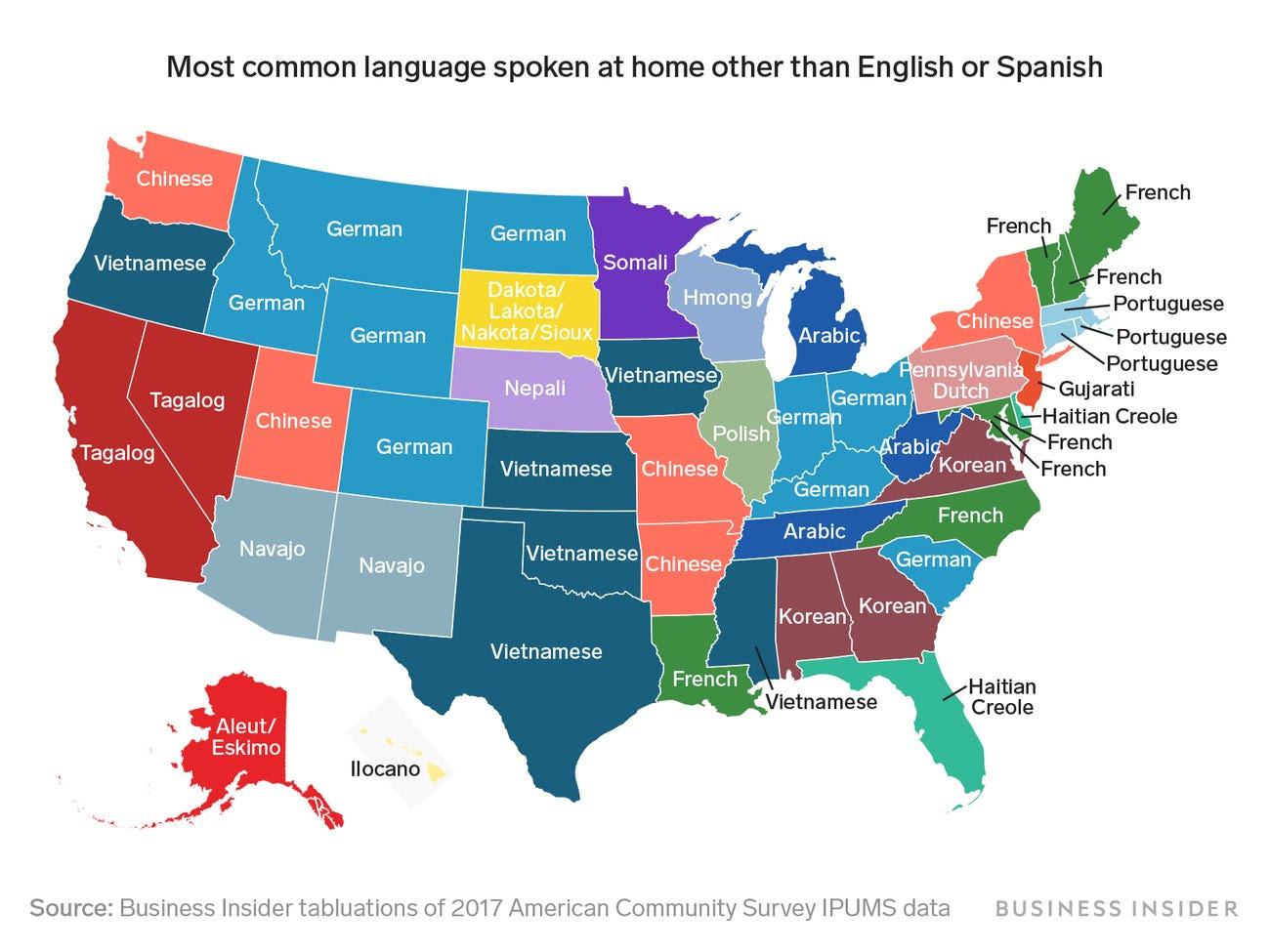 PERSONAL FINANCE
I am looking for a smoother tax season this year, last year was painful! What to know for year two of the Trump tax plan.
Lets be real, most of us got a tax cut, there is no doubt about that. But at what cost down the line? I guess we hopefully will be here to find out as I will blog about it haha. Got enough tax cuts already? Ok, here are some more for the seniors in this group 🙂 10 Tax Breaks for People Over 50
ODDZ & ENDZ
Did you ever wonder how the "Fox" came to be in 20th Century Fox? This fascinating Twitter thread will explain it all.
Still hard to believe Kobe is not here. The 24 Stats That Explain Kobe Bryant's Staggering Legacy.
Excellent, long read on AI: Whoever leads in artificial intelligence in 2030 will lead the world until 2100. Hope they are right…
So, who's most likely to succeed during the next decade? My money is on the United States. Productivity growth will pick up again as businesses take advantage of new technologies, consumers will take home big price and quality gains, and policy types will stop fretting about fears of secular stagnation. If enough of the tax burden is shifted from labor to capital, the incomes of middle-income households will keep pace. Expect the United States to call the shots for the rest of the century.
Fascinating interview with Jeopardy's Alex Trebek. I believe this was before his cancer announcement. In Conversation: Alex Trebek The Jeopardy! icon on retirement, his legacy, and why knowledge matters.
What's the strangest thing a fan has ever said to you?
A guy came up to me and said, "Where does the American flag fly 24 hours a day, every day of the year?"
The moon. Obviously.
Yes. I got it right, too. The guy saw he hadn't stumped me and walked away.
BLOG BUZZ
We are now entering BLOG BUZZ, a section for advanced hobbyists and veterans of this fast imploding hobby and also a section where I go on and on about some stuff that happens in my life because it helps me feel better about myself.
The AA mailers thingie may have legs you guys: Will Going After Citi Card Churners Backfire on American Airlines? I think going this public may be the most positive thing to have happened for all those affected who were very minor "victims" in this, lets see what happens. Publicity is your friend. But I think nobody has been unlocked yet. In another AA note, when your flight goes mechanical, here is how to complain: A Good – but Ironic- Result from AA Customer Relations.
Case study #284,459 why Marriott absolutely sucks. Dan had to go all the way to the CEO (who still sucks by the way, the CEO not Dan lol). Marriott Travel Packages Haven't Been #Bonvoyed Again, But Good Luck Finding Someone That Knows That.
Case study #34,598 why this is not a hobby but a business where YOU are the product. Miles to Memories is coming up with a new way to get your money! Join Our Private & Intimate Travel Group. Just like the Miles Per Day Vinh dude who is charging a crazy monthly amount for his Slack member private group. But let me get back to MtM, I shook my head with this:
We feel the next step is to launch a new private advanced community of crazies just like us. Through this we are hoping to form a more tight knit community of travelers that become friends and share their experiences and travels together. We plan on having special events and extra content for group members as well. And anything shared in the group will stay in the group. This isn't simply about tips and tricks it is about building relationships and adding to your travel community. [Hey, at the $10 per month early bird rate you can make friends and build relationships! But the most ridiculous thing is that anything shared in the group will stay in the group. And I am Batman!]

Some of the replies are, well, quite juicy 🙂 They also charge $5 per month for Gold status just for support. Hmmm, maybe I can do that too but I found the Patreon site a pain in you know what. The Titanium elite status is only $250 per month was a joke. Thanks for the laugh, good joke! I also support they will do this on Facebook, thanks guys. 🙂
Ok, having too much fun with this, so here are selected replies to the Miles to Memories post:
From TBB reader Carl:
From Dave:
April Fool's come early this year or what? You're joking right? The MilesPerDay author is kind of an arrogant prick, and he can get away with doing smth like this, as he did recently, but I held your site in a bit of higher regard. ️ <— that's a trashcan. It's where MtM is now found. [You have a nice day now Dave…if you can, yikes!]

From John:
Certainly this is the moment when I have to part ways, and remove your site from my RSS list. It's been nice reading your content, but no thanks! Good luck to you all. [I hope this is not TBB reader John who has been busting my chops for years lol]

Good luck to Shawn and Mark, I keep your blog in my Feedly RSS feed and not relegating you to the Blogs To Ignore list. At least not yet! 🙂 Ok, enough beatings. I think this will succeed because it really appeals to newbies…who have not even had a Chase travel rewards credit card yet! For us old timers, we can find "community" in Flyertalk, we are big boys, we can handle a tough crowd and we don't like to pay you know! 🙂
Breaking: Boarding Area to be renamed Banking Area 🙂
Son has been using his Chase Sapphire Reserve for travel related expenses and is making me proud for being so attentive to opportunities to cash in, just two moves and he earned his father yet another free night at the Hyatt in Thessaloniki Greece, yes!
And I leave you with this…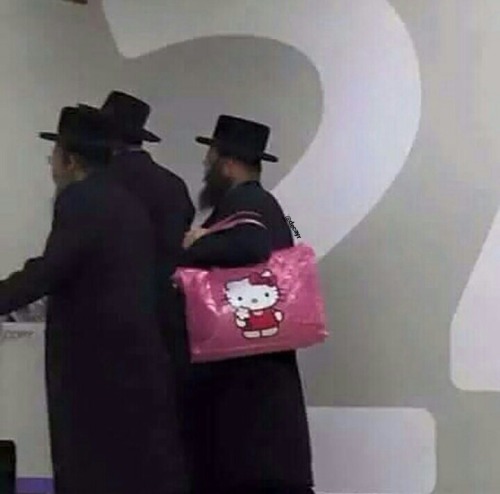 TBB
travelbloggerbuzz@gmail.com
Follow TBB on Twitter @FlyerTalkerinA2.
You can subscribe to TBB below, winners only!
Opinions expressed here are author's alone, not those of any bank, credit card issuer, hotel, airline, or other entity. This content has not been reviewed, approved or otherwise endorsed by any of the entities included within the post.