We bring you all the new hotel promos, visit European castles, visit Checkpoint Charlie, learn how to book JAL Avianca awards, warnings about Basic Economy fares, how technology is impacting inflation, bizarre news from Japan again, now the bots do Maldives trip reports, we go blog Buzzing and more. F0r you. For freeeeeeee!
TBB Blog Mission: To Entertain. Educate. Inspire. In That Order!
Posts over the holidays will be shorter…I will try anyway, it is hard for me to mail it in…
Register for the 1st Quarter Starwood promotion Great Weekends, Grand Weekends. Sucky name, sucky promo but hey, better than nothing!
While at it, register for the Marriott Rewards promotion too. 3,000 points beginning with your second stay. They dare call it Megabonus? How about Microbonus instead?
Well, since we are at it, lets register for the Hilton promotion as well. 2,000 points for every stay and 10,000 every 5 stays. I thin we have entered Hotel Promo suck phase now…
While at it, register for all the 1st Quarter 5% categories too!
If you are going to use the bank travel portals to book travel, you should at least be aware of how they handle the Basic Economy fares. You have been warned! I don't think I have ever booked any travel on the bank portals, I always transfer my points out to partners!
We talk a lot about technology around here. And bring up personal finance as well. So, lets talk about inflation. Where is it? Maybe, just maybe, technology left inflation back in the 20th century? Some things to ponder while successful bloggers keep posting numerous times how the CSP card is their favorite (because it pays the highest sales commission? THINK!
But what if these trends are not just short-term blips? We need to start taking that possibility more seriously. The Fed has increased its benchmark rate four times since late 2015 and signaled it would pare its financial holdings. But interest rates on bonds haven't risen and inflation is nowhere to be found (statistically). How long is something anomalous before we consider the possibility that it's a new normal? Unemployment has plunged from a high of 10% to the mid-4% range that is about as low as ever. But many of the newly created jobs pay less than their pre-2008 predecessors. Crucially, there's still little growth in wages.
Drive-thru funerals. Only in Japan, WTF!
One of the most bizarre robbery plots ever was this with a pizza driver with a bomb around his neck. Sadly, the bomb exploded and killed him.
I have updated my post about the new tax bill and added a few more worthy links, check them out if interested.
Lets go visit some European castles next!
Wonderful post about Checkpoint Charlie, now just a tourist attraction.
BLOG BUZZ
This section is for advanced level hobbyists and veteran blog readers & personal rants & stuff
My Lufthansa Business Class from Detroit to Frankfurt was, well, like all the others. Due to a delay in the arriving aircraft, for the first time in my experience flying this route the flight was delayed two hours! Which was a great excuse for me to get me rebooked in the direct flight from Frankfurt to Thessaloniki, Greece instead of connecting through Dusseldorf #winning.
Do not let your cell phone slip inside the business class seat aboard. I slept like a baby and then I could not find my phone, it was somewhere down there. I had to call a flight attendant who came armed with a flashlight and then had to really get into breaking the seat down in parts, it was kind of surreal. There is a lot of crap underneath the seat wow! The end was a success, I was reunited with my cell phone. I am not doing that again, EVER!
This guy wants you to give him money to fly one million miles. OMG, what is the world coming to? WTF to infinity! (HT: Ryan )
How to Book Award Travel with JAL Mileage Bank. While at it, how about one how to do just that with Avianca Lifemiles too. Good reference posts over at Travel Codex.
The revenue based tsunami has reached another airline: Alitalia. (HT: Alan H.)
Lufthansa First Class ducks are way overrated. Why waste time to win one?
I am telling you this AI stuff is getting out of hand. Now we have a bot doing a Maldives trip report. Actually, for a moment there I thought I was reading a trip report at MMS but I snapped out of it as there was no Emily picture included! Anyway, I had a laugh attack when the bot said "…Delta Skymiles were destroyed by the locals".
And I leave you with this…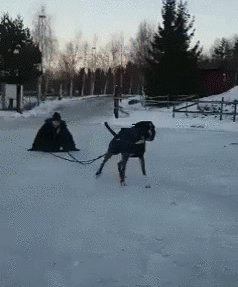 Check out my updated blog lists: Blogs I Love, Blogs I Like, Blogs To Ignore
TBB
travelbloggerbuzz@gmail.com
Follow TBB on Twitter @FlyerTalkerinA2
You can subscribe to TBB below, winners only!
Opinions expressed here are author's alone, not those of any bank, credit card issuer, hotel, airline, or other entity. This content has not been reviewed, approved or otherwise endorsed by any of the entities included within the post.