We bring you the new IHG & Hyatt card decisions, consider going on a North Korea cycling tour if you dare, 5G horizons are ahead, learn about the most and least touristy countries and world population growth, get the latest card churning action updates, get caught up with the TPM debacle and more for you freeeeee!
TBB Blog Mission: To Educate. Entertain. Inspire. In That Order!
What to do if you have the old IHG Rewards and World of Hyatt credit cards and you want to go for the newer versions. Have you noticed how minimum spends and annual fees are only going in one direction lately, UP?
The Grand Hyatt in Athens is now open!
In case you wanted to go see North Korea riding a bicycle, Uri Tours offers a cycling tour.
I have always wanted to run a marathon. I always thought it was something I could never do. But lately I have been thinking about it more as I am running more. This article does not help me to think less about it: 5 Reasons to Run Your First Marathon.
I had never heard of this before, what a wild story! It will probably become a movie…A Deadly Hunt for Hidden Treasure Spawns an Online Mystery.
Eight years ago, art dealer Forrest Fenn claims, he hid a treasure chest filled with artifacts, gold, and jewels somewhere in the Rocky Mountains
We like to bitch how everything is horrible online with so much Fake News and Infowars type crap etc. But, is it really that worse than ever before? Really? Maybe not. Yuval Noah Harari extract: 'Humans are a post-truth species'. Takes some shots against religion as well. And offers some ways out of it. If interested in the subject, I definitely recommend this article.
I despise all these denialists polluting our planet so much lately. And in Russia they have their own denying all about AIDS. Really you say? Yes I respond. It is really sad reading this article. And I applaud the hero volunteers trying to change minds…It should not be so hard but somehow it is…In 2018. Shaking my head! Deadly Spiral.
Meanwhile, back in the US, the Centers for Disease Control (CDC), actually had to remind people not to wash and reuse condoms (HT: S). Okay, that's it, I give up!
Your personal finance fix of the day: Sales or Advice. Beware the advice you take from salespeople. Like credit card sales people too! I know, preaching to the choir here but still! Yes, each "writer" for miles and points blogs businesses is probably ranked by production (of credit card sales!). Back to the brokers…Why people do business with them is beyond me. Then again, why people take advice from Titan bloggers is also beyond me so…there! #lifeisnotfair
World Population Growth Visualized (1950-2100). Montserrat was abandoned. And look at Dubai at UAE wow!
Is Travel Is Free coming back? Can it come back after a long hiatus? I guess we will find out…Interesting data here: The Most & Least Touristy Countries.
You heard about 5G. Here is is a great infographic all about it.
If there is one blogger whose views I agree with the most is Lazy Traveler. And his latest is a must read again imho: Credit Card Bonuses: Latest News, Blues, and a Tightened Noose.
What an ugly situation with The Plastic Merchant and all this gift card reselling: Some TPM Sellers Who Liquidated GCs Received Gift Card Mart Demand Letter. Wow…and these comments, smh.
Rumor: TBB is going down. No, wait. The rumor is debunked! For now. Until the next wave of rumors begin. Like that Citi Prestige card lol.
For reader F: Only three cards sold this month. Need seven more to go to keep this baby going or it goes into Rene mode #isthisathreatTBB? lol.
Son gave us a tour of Facebook Headquarters. Yes, we ate a lot for free lol. I see now why they like to work there!
And I leave you with this…Hope this is not your personal trainer, lol!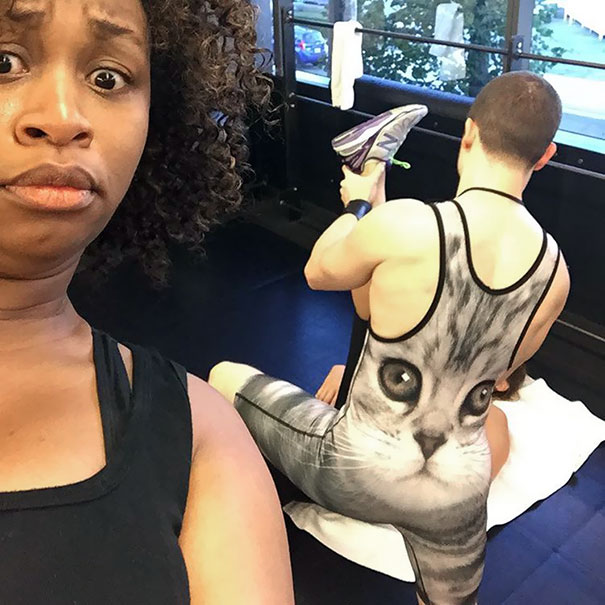 TBB
travelbloggerbuzz@gmail.com
Follow TBB on Twitter @FlyerTalkerinA2 and now on Instagram.
You can subscribe to TBB below, winners only!
Opinions expressed here are author's alone, not those of any bank, credit card issuer, hotel, airline, or other entity. This content has not been reviewed, approved or otherwise endorsed by any of the entities included within the post.