We bring you the new IHG Rewards card, Hilton Honors changes, the sad cult of Rajneesh, the crypto blood bath and lots more for you, freeeeeeeeeeeeeeeee!
TBB Blog Mission: To Entertain. Educate. Inspire. In That Order!

This is going to be a quick post as I am traveling with my girls through Florida…
Looks like the best hotel rewards credit card is no more, RIP IHG Rewards Visa at just $49 annual fee allowing you to stay for free $49 at an awesome Intercontinental property. We now have an 80,000 point IHG Rewards Visa with an $89 annual fee. This is a good post about it: The New Chase IHG Card Offer — How Does It Compare to the Old One, and Should You Apply?
The revenue based movement tsunami shows no signs of stopping anytime soon, regardless of what bloggers invested in the present scheme keep screaming about. British Airways Avios is next.
I am not sure what the fuss is all about with bloggers screaming about Hilton devaluing again. What the hell did you expect when they pulled a Delta like move to do away with the award charts huh? Come on! Spare me all your Titan cries of injustice while you push their Hilton credit cards non stop…Ok, here is the latest on the Hilton devaluations.  And here we have a nice research job on the Hilton Honors Award Category Changes April 2017 – March 2018 + New Properties.
Delta has a weird promo awarding double points for transactions with partners you did not use at all in 2017. Long list of partners not qualifying. Took a few seconds to register just in case one of these oddball transactions happen. I miss the old Northwest Airlines Worldperks promos, those were the days!
Good luck to her!  The adventurer trekking from Mongolia to London by camel.
I had no idea about the island of Santa Cruz del Islote two hours off the coast of Colombia. It is four times as dense as Manhattan, wow!
Are you following this? THIS is what we must worry about, not some crappy wall fence or Stormy or the royal baby name or whatever! Six days after a ransomware cyberattack, Atlanta officials are filling out forms by hand. I blame the North Koreans!
Looking for your tax refund from the IRS? You can find out when you will get it HERE.
One of my favorite phrases is "There are no gurus". In this article, "There is no Next Warren Buffett" we see some of the gurus who were going to be the next Warren…only to crash and burn spectacularly!
I enjoy learning things I did not know. Like this one:  The Cult Of Rajneesh And The Largest Act Of Bioterrorism In U.S. History. I had never heard of this!
Stunning pictures here: Hawaii Lava Photography by Michael Shainblum.
Crypto blood bath baby!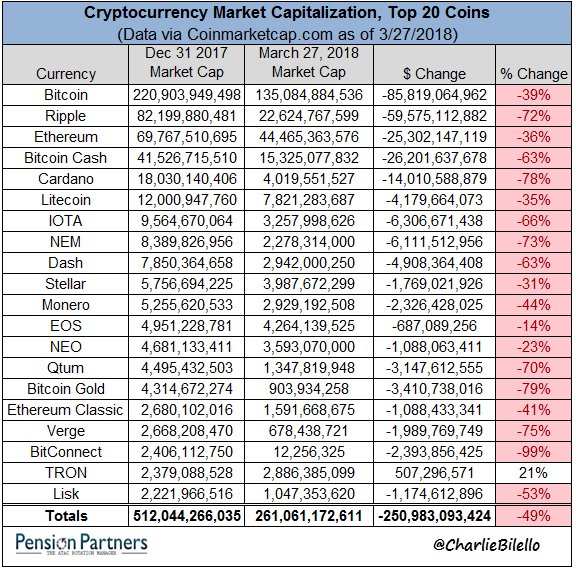 In this hobby, when you go hard, you may lose some dinero, like $5,000!
As of now, I have no credit card links. And I have not heard from the link provider. Update: I finally heard late on Thursday. The soul searching will continue this weekend and I must finally make some hard decisions. If only Ingy was around to help me out 🙂
If you think we travel bloggers get special treatment while we travel you are mistaken. I was turned down for late checkout in two out of my three hotel stays in this trip. Which I find shocking! And I only got one upgrade to a suite, sad! The other two had awful views. Especially the one which was touted by the check in desk rep as "inter coastal view" lol. And I had no idea a full size car will get me a Hyundai Accent. I was 5 minutes late to return it to a city location and was charged for another half day. I think I must be a bad travel blogger to have so many things go wrong…Maybe I will blog about my trip some more later on.
I finally did one of those bucket list items on my list, the drive to Key West, Florida.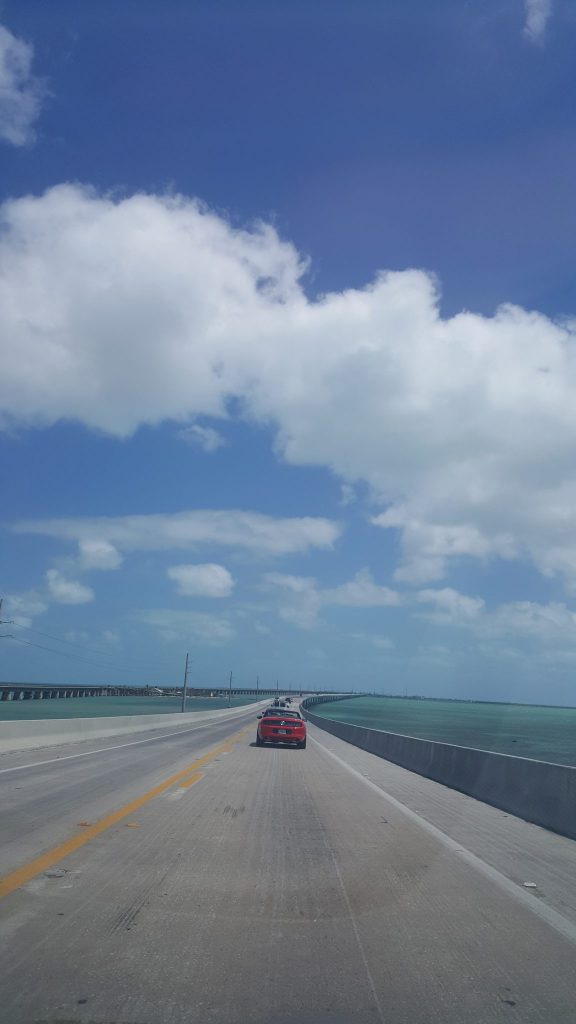 And I leave you with this…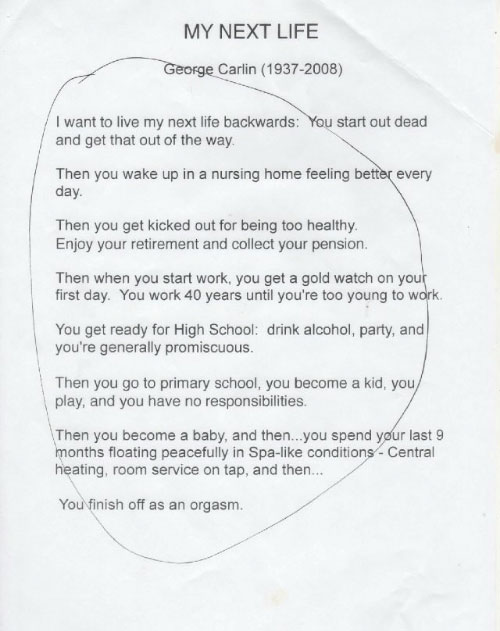 TBB
travelbloggerbuzz@gmail.com
Follow TBB on Twitter @FlyerTalkerinA2
You can subscribe to TBB below, winners only!
Opinions expressed here are author's alone, not those of any bank, credit card issuer, hotel, airline, or other entity. This content has not been reviewed, approved or otherwise endorsed by any of the entities included within the post.