We introduce to you a new low price airfare search engine, we saw the Apple card come up and Wow Air go down, we travel to Andorra and Baku, try to get RTW tickets if you have time on your hands, look at puppy photos, all the African countries and their year of independence, some quotes about ETFs, the latest devaluation from Singapore Airlines, more hotels are integrated into World of Hyatt and more for you and your beautiful eyes.
TBB Blog Mission: To Educate. Entertain. Inspire. In That Order!
You like my blog? Send a link to someone please!
In case you missed the awesome Wednesday post: North American Frequent Flyer Programs for Business Class to Europe – Which Is Best for You?
I found an awesome new search engine to find the lowest fares out of a specific city. Give it a try: Escape. So simple and SO powerful! And give me an HT if you blog about it!
In case you missed it, Wow Air went down. The only wow about that is how this airline managed to stay afloat for so long!
We also had Apple enter the world of credit cards with its own card. In-Depth Analysis: The New Apple Card Promises No Fees, Privacy, and Cash Back. I guess time will tell if this will be successful. Will it make me jump to get this card? Hell no! Goldman Sachs is its partner. Lets see what happens, nobody knows!
The devaluations in this hobby are so routine now…Singapore Airlines Devaluing Their Star Alliance Award Chart for the 2nd time in 16 months. There is a lot here to process, not your every day cut and paste pathetic job from a commercial site.
Hyatt just continues doing its thing. I think it is working. Hyatt Welcomes 8 Thompson Hotels in the Family – Their Award Categories and Promotions. Yeah, just eight properties but more are coming…And nice to have Two Hotels in Manhattan and Chicago Are Bookable with Hyatt Free Night Certificates now!
You don't get to see many trip reports from this place! 25 Hours in Andorra.
Just in case you go to Baku: The Perfect Two Days in Baku Itinerary.
These are great. Well, at least some of them! 20 Best ETF Quotes. My fav:
"Talking about ETFs is like talking about people. There are good ones, and there are bad ones." – Jack Bogle
A map of all African countries and the year they became independent. I love this!
Look at Venezuela, wow! Visualizing the Countries With the Most Oil Reserves.
Lets look at some puppies from the National Puppy Day. Just because I can blog whatever I want 🙂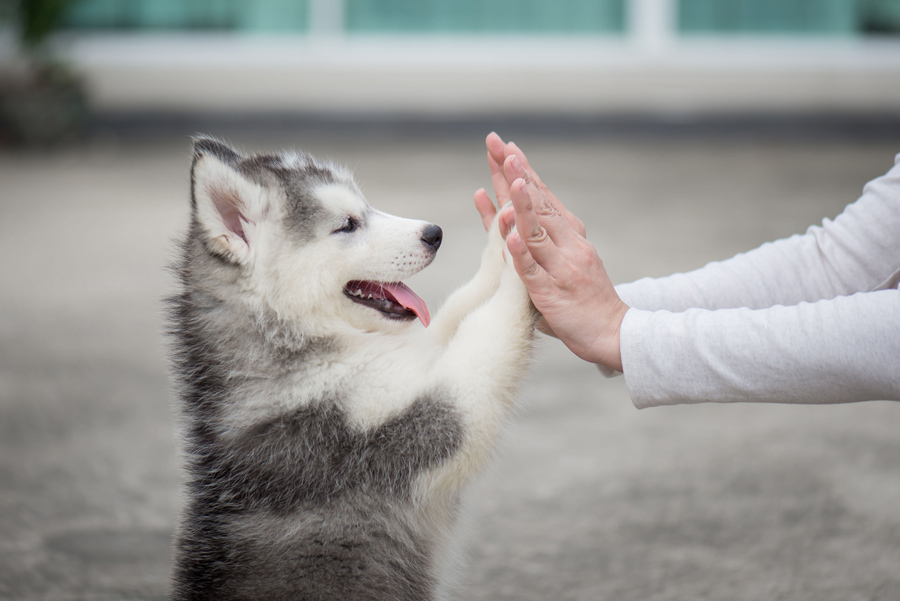 And now we are entering BLOG BUZZ, a section for advanced hobbyists and veteran miles and points blog readers.
An updated Step by Step Guide to Getting Approved for Chase Business Cards. Well, it would be nice if you get them with my links you know!
If you are into…Finding All the Best Alaskan Stopovers.
These round-the-world tickets used to be the rage. I never did one. And then every airline started eliminating them or devaluing them. Travel Is Free attempts to dig into them again to find some leftover "deals". He came up with Aeromexico and ANA as the "winners". But a commenter explained that actually booking them with Aeromexico is just not that feasible and with ANA you are likely going to get murdered by fuel surcharges. But to me the biggest drawback of these are…just putting them together finding all the award availability and then actually booking the darn thing…I just started panicking already lol.
Clickbait hideous post since last time:
Naked Passenger Detained at Chicago O'Hare – View From The Wing
Bloggers love to back links to these blogs, you know, scratch backs and crap like that…
Been a while you guys, one of my favorite songs. I will have the AMAZING lyrics in the comments. The singer Ian Curtis was a brilliant but tormented soul, left this planet way too young…You can see the first glimpse of the band New Order taking shape…
By the time you read this I have run 32 miles this week. Equaling last week's mileage. But…I have one day left, maybe I'll jog a mile for the record lol! It's been a year since I started running, weight loss appears to have stabilized at about 30 lbs. Not bad hey? Yeah I am proud of that! Not too proud when I look at my blog financials, especially now that I have started paying well for top notch content. For you. Enjoy it while it lasts…
And I leave you with this…Me monetizing my blog!
TBB
travelbloggerbuzz@gmail.com
Follow TBB on Twitter @FlyerTalkerinA2.
You can subscribe to TBB below, winners only!
Opinions expressed here are author's alone, not those of any bank, credit card issuer, hotel, airline, or other entity. This content has not been reviewed, approved or otherwise endorsed by any of the entities included within the post.