We bring you the details on the new Marriott card, news of a new US Raffles hotel, meet head on the Great Tech Panic, fly over the Myanmar temples with a drone, squeeze all AA award sweet spots before they devalue, learn which countries drink the most coffee, how you will likely die if a nuke goes off, look at some awesome pics from National Geographic and Detroit, a good JetBlue business card offer, a good IHG Rewards award sale and more for freeeee!
TBB Blog Mission: To Educate. Entertain. Inspire. In That Order!
Support TBB by applying for CREDIT CARDS, shopping with our AMAZON AFFILIATE LINK & clicking our REFERRAL LINKS
Let's get this Buzz edition started!
The JetBlue Business credit card is now 40,000 True Blue miles. This is a Direct link. Issued by Barclays bank.
There is a new Marriott card out offering 100,000 Marriott Rewards points. Not available with my links yet It is available with my links now! This post has all info about it and a direct link. And here is what you need to know if you must decide between the Premier and Premier Plus cards.
Really good IHG Rewards award sale. "Enjoy 50% off Reward Night bookings from May 1 to 7, 2018 at participating hotels in Mexico, Latin America & the Caribbean. Offer is valid for stays from May 1 to June 30, 2018."
Raffles Hotels is coming to America. Boston in fact. Part now of Accor Hotels, so sad!
Southwest announced the four California cities to fly to Hawaii: San Diego, Sacramento, Oakland, San Jose.
Lol. Oh No, the Proles Are Invading the Airport Lounges!
Interesting list. The countries that drink the most coffee. Here are the top 10:
Finland – 12kg per capita per year
Norway – 9.9
Iceland – 9
Denmark – 8.7
Netherlands – 8.4
Sweden – 8.2
Switzerland – 7.9
Belgium – 6.8
Luxembourg – 6.5
Canada – 6.2
This is mesmerizing! Drone Captures Boat Traffic Through Floating Gardens and Villages from Above.
I have good news for you at last about the robots. The Great Tech Panic: Robots Won't Take All Our Jobs.
The peculiar thing about this historical moment is that we're afraid of two contradictory futures at once. On the one hand, we're told that robots are coming for our jobs and that their superior productivity will transform industry after industry. If that happens, economic growth will soar and society as a whole will be vastly richer than it is today. But at the same time, we're told that we're in an era of secular stagnation, stuck with an economy that's doomed to slow growth and stagnant wages. In this world, we need to worry about how we're going to support an aging population and pay for rising health costs, because we're not going to be much richer in the future than we are today. Both of these futures are possible. But they can't both come true. Fretting about both the rise of the robots and about secular stagnation doesn't make any sense. Yet that's precisely what many intelligent people are doing.
This is very interesting. Against metrics: how measuring performance by numbers backfires.
But the most dramatic negative effect of metric fixation is its propensity to incentivise gaming: that is, encouraging professionals to maximise the metrics in ways that are at odds with the larger purpose of the organisation. [Did someone say…gaming?]
Contrary to commonsense belief, attempts to measure productivity through performance metrics discourage initiative, innovation and risk-taking.
I hope we don't need this but just in case you guys. What would happen if a nuclear bomb detonated in your backyard?
My kind of marathon bwahahaha! This 0.5K run for underachievers has donuts, coffee, and a smoking rest stop.
I bring you the latest cutting edge research on personal finance too. Like this study that just came out, maybe there is hope for us lol. Really ugly people earn significantly more money.
The Amazing Temples of Myanmar. WOW!
Detroit surreal night landscapes (HT: Sam)
Teaser post: Early Highlights from the 2018 Nat Geo Travel Photographer of the Year Contest.
No idea what card to get next…Maybe I am going Business card exclusively lol.
People complain that I whine a lot. But how about these grumpy guys? I mean, they titled it: Grump Talk – Cranky over Chase, Miffed at Marriott, and Grouchy over GCM. Interesting to learn I am not the only one out there 😉
I don't link to this site usually but a lot of work was done for this post so here we go: AA Award Chart: Guide to AA Sweet Spots.
Andy The Lazy Traveler does an xray on the latest IHG Rewards Pointbreaks list to pick the best deals for us.
One fav song from my teenage years… The Stanglers – Midnight Summer Dream
And I leave you with this…It's the weekend!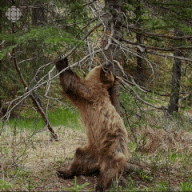 TBB
travelbloggerbuzz@gmail.com
Follow TBB on Twitter @FlyerTalkerinA2
You can subscribe to TBB below, winners only!
Opinions expressed here are author's alone, not those of any bank, credit card issuer, hotel, airline, or other entity. This content has not been reviewed, approved or otherwise endorsed by any of the entities included within the post.