We bring you the new Wyndham Rewards program, warn you about the dark side of credit card points, laugh with the Bay Area memespace map, learn about the largest lakes in the world, book some IHG Pointbreaks hotels, meet the new Hilton brand, see how an 18 month old has to rough it flying in luxury and wait….there is A LOT more in this one. I said these posts will get smaller and instead are becoming bigger, WTF to me! Okay, you enjoy another blog post here and have a great week!
TBB Blog Mission: To Educate. Entertain. Inspire. In That Order!
You like my blog? Send a link to someone please!
In case you missed my awesome eclectic Sunday Best of Web post, here it is again: Prime Time Deion Sanders, Who Killed Tulum, Instagram Influencer Crap, Investment Goals.
Sometime around noon on Monday you will see a new IHG Rewards Club Pointbreaks list of hotels bookable at just 5k, 10k and 15k points. Good luck!
All the gory details from a hotel loyalty program that has a consistent record of screwing its members: The New Wyndham Rewards: Everything We Know So Far & What You Need To Do. Maybe what you need to do is give them the finger and move on? Just a thought.
It is amazing that…new hotel brands just keep coming, wow! And now we have: Inside Signia Hilton: New Brand to Focus on Business Travel, Meetings, and Events. Actually, I think this one may have staying power if they execute well.
801 mph, WOW! Flight from L.A. to London reaches 801 mph as a furious jet stream packs record-breaking speeds. If you are dying to know the airline, it was Virgin Atlantic.
Get this kid an Instagram page and watch the influencer sponsorships flow lol: Spending a month in Africa with an 18 month old. Nice trip! It's all about the experiences with the miles the banks give us lol.
I had no idea about these! The Middle East Is Dotted With Thousands of Puzzling Kite-Shaped Structures. Hmmm, maybe they are landing strips for alien spaceships?
Another great Greece tourism promotion video. Thank God for tourism in the home land…otherwise it could be closer to…Venezuela, sad!
You know what happens when a place becomes too popular, right? The Beach Nobody Can Touch. You may have guessed I am talking about Maya Beach on the island Koh Phi Phi Leh. Sad!
The video of the old man transforming after listening to music is so touching! Study: Memories of music cannot be lost to Alzheimer's and dementia.
How about something else that is touching? Involving trees. Wow, amazing! People from all over the world are sending emails to Melbourne's trees.
As this was going to press (do we even say this anymore?), I saw this post at DansDeals and it is a MUST read! The Dark Side of Earning Credit Card Points; PSA: Don't Swipe For Others. This is a DANGEROUS hobby, it can consume you! I guess it is okay to be a little pig sometimes, but don't be a hog, you know, they get slaughtered. And then there are some who take it WAY up a notch and this is something you SHOULD NEVER DO okay? Not worth it ruining your life, WTF!!! JUST DON'T DO IT! Read the post with a few specific examples that made me smh. And this excerpt below is good advice as well. But sometimes I wonder…if we bloggers are contributing to the problem showing off how many miles and points we have and all the cool free trips we are doing…And also will any story like this ever make it into one of the Titan credit card selling blogs? ——>Bwahahahaha #nophuckingway!
The mileage system is all fun and games until you start to let it control you. It's time that people stop thinking of miles and points (as well as anything else) as a get rich quick scheme, as that has led too many down a dangerous path. It's great to optimize your spending to earn lots of points if you can properly track everything and not let things get out of hand. But it's time to take a step back when you reach a point where you are handing over thousands (or hundreds of thousands!) of dollars of your credit line or goods when you would never go to a bank and hand over your life savings to anyone.
Your personal finance fix of the day. I like how it starts out, THINK: Eight Questions.
MONEY MAY SEEM important—and it is. But it isn't nearly as important as we imagine. Want a little perspective on your money? First, think about your net worth or how much you earn. Then ask yourself these eight questions. How much would you give:
To have your current life, but be 10 years younger?
To have a deceased friend or family member back in your life?
To avoid the parts of your job you dislike?
To spare your spouse, partner or children from an incurable disease?
To have your most embarrassing or hurtful behavior excised from everybody's memory?
To have your children, grandchildren or friends live closer?
To halve the time you spend each day feeling worried or angry?
To relive the weeks when you first met your spouse or partner?
This is so cool. And I am so glad I live in Michigan, we will never run out of water here with all the huge Great Lakes surrounding us 🙂 Infographic: The World's 25 Largest Lakes, Side by Side.
This is an AWESOME find, how does TBB do this without any interns or staff hey? Maybe he spends his time finding this stuff for YOU instead of doing blog promotion things as many gurus recommend? With just six plastic onversions this month to date maybe I should listen to the gurus #whiningmoment. Enjoy it while my blog baby is still up…tick. Oh, the awesome link, I almost forgot! Map of Bay Area Memespace. Lets see if any blogger will HT…yeah right! Go to the link above for an enlarged version of this pic and the pretty good commentary as well!
I am way into infographics and maps today, not sure why. So…here is another awesome one for you! A Detailed Map of Medieval Trade Routes in Europe, Asia, and Africa. Again, click on the link for a much more detailed version, so cool! You know what is even cooler? When you get your mother in law a slick Chase Sapphire Preferred credit card with my links! 🙂
And now we are entering the BLOG BUZZ section of my blog, a section for advanced hobbyists and veteran mile and points blog readers.
Canceled a leftover SPG Business Amex card…and for a long time my household has no SPG/Marriott points earning cards at all. The end of an era I guess. Good riddance! Hey Marriott and Amex, you can take that up to 100k points after we spend $25k offer and stick it up where the sun does not shine okay?
My blog does not do rumors. If we all did rumors we will have content for ever. I guess you may have heard that Etihad may leave the American Airlines partnership and join Star Alliance. Which will make the Chase Ultimate Rewards points more valuable. I can see TPG staffers are preparing numerous posts selling the bank's cards and raising the points valuation guide. Which said point valuations almost never go down while devaluations are on a serial killer like spree…Ok, come down TBB, be…positive! 🙂
According to #3623, it appears One Mile at a Time lost another writer. To TPG. I am sure the benefits are way better over there #zing.
Do NOT trust bloggers who drop cookies in any links they can find! Looking at you Loyalty Lobby, wow!
And this is how we lost grandma…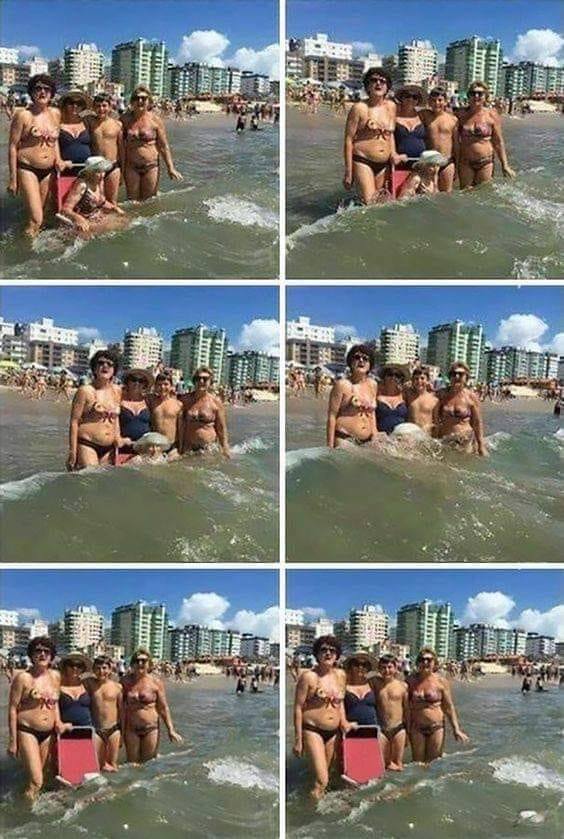 TBB
travelbloggerbuzz@gmail.com
Follow TBB on Twitter @FlyerTalkerinA2.
You can subscribe to TBB below, winners only!
Opinions expressed here are author's alone, not those of any bank, credit card issuer, hotel, airline, or other entity. This content has not been reviewed, approved or otherwise endorsed by any of the entities included within the post.