We bring you the TBB Best of Web links: We revisit an older post about North Korea reality and who we are dealing with, we meet the guy who alone brought us the Theranos fraud expose, we bring you some facts about the controversial debt issue, we learn more about the sorry state of mental health in prisons and more!
TBB Blog Mission: To Educate. Entertain. Inspire. In That Order!
As always, click on the headline to be taken to the original source. Sometimes I insert my incendiary comments on article excerpts between [brackets].
If you enjoy my blog, please pass it on to someone you care about so they can enjoy it too.

Before you get way too excited about the "amazing" deal Donald Trump did with the Kim dude, lets not forget what freaks these North Koreans are! And thanks Donnie for looking like a moron treating this freak like an equal and saluting one of his murderous generals and therefore becoming one of their propaganda props for another generation…
Must read if you want to learn more about North Korea. Yes it is five years old but so worth it!
This is about the Theranos fraud and I am so glad to see that the two perpetrators have finally been indicted. I always wondered what took so long. I guess it is never too late. Thanks to this reporter who did not fall for the BS like so many others! And this is why you need a free press to keep people accountable!
What a great read!
Another day at the office, thank you NASA!
What an amazing photo!
Remember after the financial crisis so many were freaking out about how Obama's crazy borrowing was going to lead us to ruin and this was the beginning of the worst bear market ever and you were crazy for investing in stocks in that environment? Well, if you are still in the sidelines…what can I say? Maybe you need a new financial advisor. Lol on you.
Anyway, this is some really educational stuff on this controversial subject.
Summary: Debt is a perennial worry.  It's a natural human tendency is to think of debt as bad, that by incurring debt we are living beyond our means. But much of what you hear about debt in the US is hyperbole. Here are the facts:
Household debt has fallen in the aftermath of the Great Recession: on a per capita basis, it's back to the same level as 14 years ago. Households' debt relative to their net worth is as low now as in 1985. For all the consternation about the threat posed by student loans, their default rates are actually falling.
Corporate leverage today is not materially different than it was in 1993 or 2003, i.e., early in two expansion cycles. The delinquency rate on corporate loans is lower than at any time during the prior three expansion cycles. High yield spreads are falling and default rates are well below average.
The "tax reform" bill signed in 2017 is forecast to further expand the federal debt.  But examples from around the world do not show a strong correlation between federal debt and economic growth over the next 5-10 years. For all the hand wringing about high federal debt, the interest cost of that debt is just 1.3% of GDP, as low as during the halcyon days of Eisenhower and Elvis.
I am not going to post ridiculous clickbait headlines here to trick you. But, make no mistake, this article will shock you. It shocked me!
Our mental-health-care system is broken. Ten of every eleven psychiatric patients housed by the government are incarcerated. Here's what this crisis looks like from the inside—a series of lost lives and a few rare victories—as reported by a prisoner-journalist.
Nearly four hundred thousand of 2.2 million prisoners nationwide have a psychiatric diagnosis. Compare that with the thirty-eight thousand patients that the country's state-run psych hospitals can accommodate. The math is as easy as it is shocking: Ten out of every eleven psychiatric patients housed by the government are behind bars.
Every four years I catch World Cup Fever like so many others around the world! The first few days of the tournament have been amazing!
One of the most appealing aspects of soccer is its simplicity—a ball, some open space, goal markers, and you can play. As the 2018 World Cup kicks off in Russia, with matches held in massive modern arenas, here is a look at the beautiful game in action in some smaller and more unusual venues around the world, including pitches built on a glacier, on a beach, floating in a river, made of straw, on a rooftop, and more.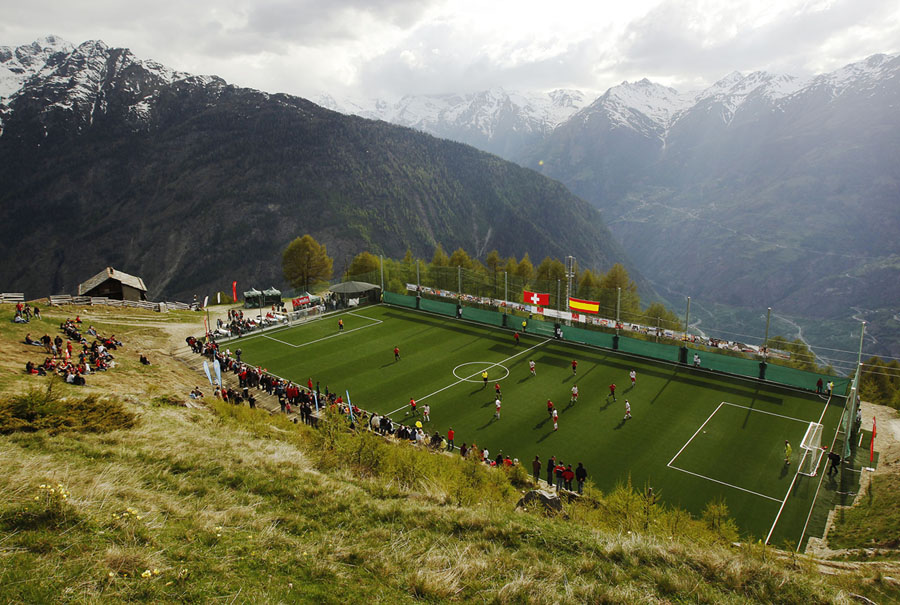 And I leave you with this…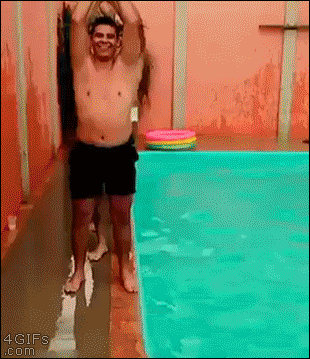 TBB
travelbloggerbuzz@gmail.com
Follow TBB on Twitter @FlyerTalkerinA2
You can subscribe to TBB below, winners only!
Opinions expressed here are author's alone, not those of any bank, credit card issuer, hotel, airline, or other entity. This content has not been reviewed, approved or otherwise endorsed by any of the entities included within the post.