We learn about the maximum number of credit cards In each bank, about the Travelcon & FTRL meetings, the lucrative ClubCarlson 10k Promo, travel to the Okayama Naked Festival and tiny Andorra, and pray to Lord nobody every loses their virginity here!
TBB Blog Mission: To Entertain. Educate. Inspire. In That Order!
You can support TBB by shopping with our AMAZON AFFILIATE LINK or click on the Amazon Banner on the right side, thank YOU!
How Many Credit Cards Can You Have With Each Credit Card Issuer?  –  Doctor of Credit     Very useful post.
While I am missed seeing friends at the TravelCon miles nuts meeting, there is another one focusing on Family Travel, appropriately called Family Travel for Real Life you still have time to sign up for.
List of hotels with Club Carlson MegaPoints rate for 10,000 bonus points  –  Loyalty Traveler     Hey, 10,000 club Carlson points for just one night if you can work it into your work schedule or something is a great deal.
Picture of the Day: Aurora Borealis, Bear Lake, Alaska  –  Twisted Sifter     The only way to describe this picture is…orgasmic, WOW!
Okayama's Naked Festival  –  The Atlantic     I find the Japanese to be…just weird and shake my head with things like this…The pictures are just so…crazy!
How to Get to Andorra, Europe's Teeny-Tiny Pyrenees Paradise  –  Jaunted     Just in case anyone wanted to make it to this country!
The things most likely to kill you in one infographic: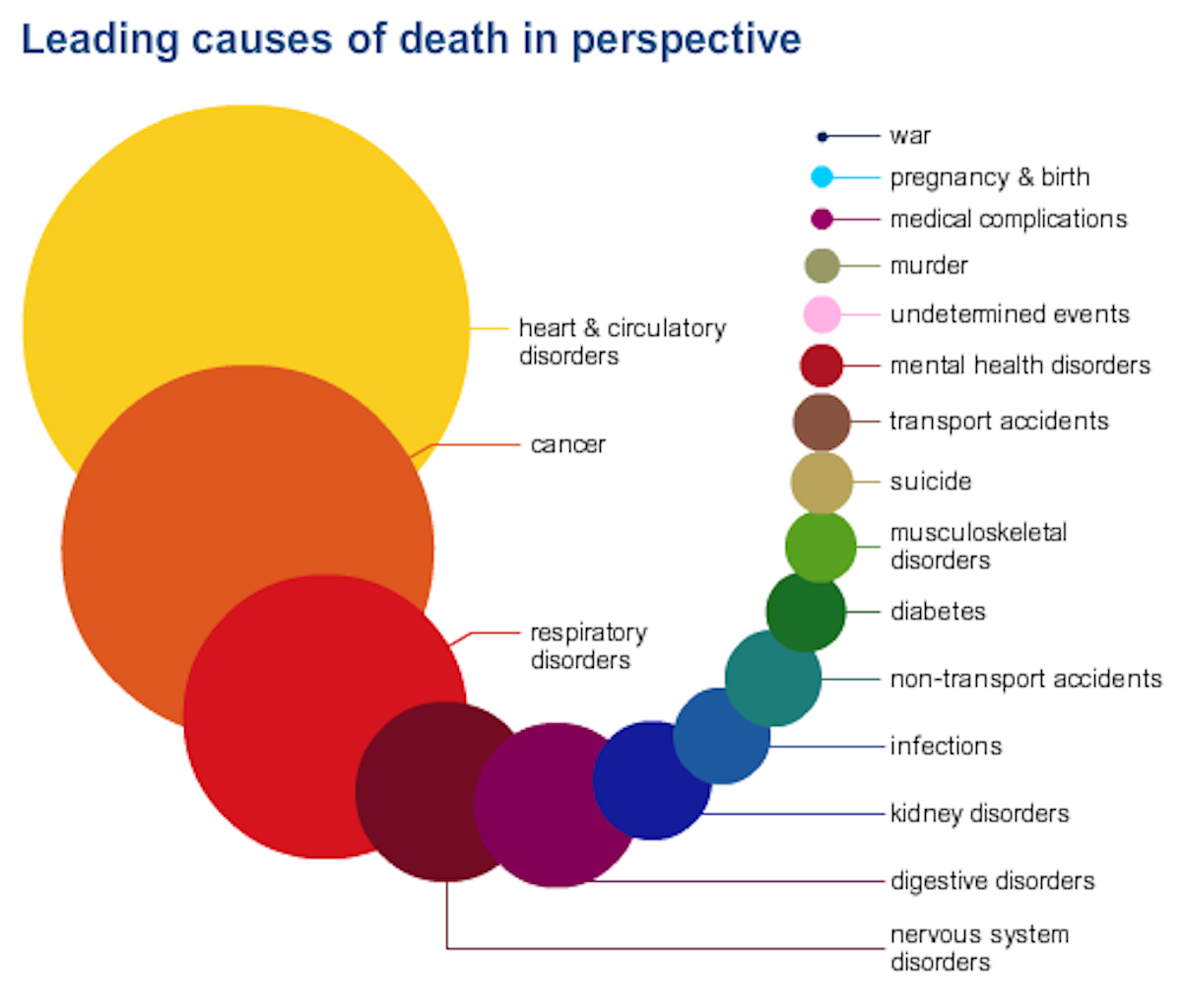 As we are all breathlessly waiting to see if WalMarting and Targeting work normally again…cross your fingers that we don't have to resort to real actual spend to meet credit card signing bonuses, imagine THAT lol!
Yeah seriously please don't!
Thank you for reading and supporting my blog by clicking my $$ links! Why have you abandoned me lately, what have I done? SOS to Best Offers Patrol (BOP), please come back, hope you are okay! Wife's Amex PRG card coming up for $195 fee renewal and not keeping it. Any ideas? Maybe it is time to go for one of them Everyday cards since she (we) have had almost every other card already, darn you Amex with this one personal card per lifetime rule, boo!
TBB
travelbloggerbuzz@gmail.com
Join over 3,442 TBB followers on Twitter @ FlyerTalkerinA2 and add TBB on Google+