We bring you the ongoing pandemic US tragedy, all the travel rewards credit card spend promos, digital payments adoption progress, blog changes, the best Covid-19 coverage bar none which I started doing when everyone was asleep and maybe I was the reason to make you take it seriously and possibly saved your life so you are welcome, we travel to Hawaii, a scary romp through the old Athens airport, we check out the Milky Way, sign up for a hotel promo, warn you about day trading, hope your mom does not become conspiracy nut Karen, I justify my whining and try to explain the ridiculous ways I feel about blogging which has become an addiction that I probably need professional help to kick the habit so perhaps me whining here is the way I cope with it lol and lots more always free who knows for how long…
TBB Blog Mission: To Educate. Entertain. Inspire. In That Order!
Support TBB by applying for CREDIT CARDS or visiting our

LINKS

or Donate

You like my blog? Send a link to someone please!
COVID-19
With the resurgence of Covid-19 in the US you may find yourself very angry. You should be. This was completely preventable! The 3 Weeks That Changed Everything. This is a must read. Read it and weep…
Just in case I did not make myself clear, I really don't know how else shall I put this: This is Trump's Plague Now. Yes, I have subscribed to The Atlantic. Support the sources you want to keep around that add value to your life!
So many mistakes. I remember saying to a client back in late January…"there is something different about this virus". How The World Missed Covid-19's Silent Spread. Thanks to a German doctor who did not give up when she was at first ridiculed for suggesting something like that was actually happening…
Since we are all crying, let's at least look at some visuals at the same time! 30 Pics That Illustrate Why America is #1 When It Comes to Coronavirus Cases. I mean, seriously, look at these pictures…my God, what have we become?

I have some positive stuff to share but not yet…Anthony Fauci: USA on Track for 100,000 Covid-19 Cases Per Day.
I guess we are not going to burn any miles to fly to Europe for free anytime soon, so sad! European Union bars travelers from U.S. citing coronavirus concerns.
We are learning more…Most People With Coronavirus Won't Spread It. Why Do a Few Infect Many? Very interesting findings…I think the scientists will save us…but good science takes time, hang in there everyone and wear your masks!
This is a fantastic site all about testing! You can see how your state is doing and…realize how almost every single state is behind the ball: Is Your State Doing Enough Coronavirus Testing to Suppress its Outbreak?
A decent list, not much new if you have been following my blog. But a good recap: Here's what we've learned in six months of COVID-19 — and what we still don't know.
Amazingly tragic pictures here, you have been warned: Latin American Photographers Document The Pandemic.
This is one of the saddest stories I read recently. I must turn around this ship today to get more positive or you will start calling me Debbie Downer or something…Anthony Blue spent more than 40 years in Maryland prisons for a crime he said he did not commit. Then came coronavirus.
MILES & POINTS
HOT CREDIT CARD OFFERS: For a standard workhorse card I recommend the 60k Chase Sapphire Preferred card. For a standard premium card I recommend the 50k Chase Sapphire Reserve card. For a standard 2% cash back card I recommend the Citi Double Cash card. Available with my links. Lets move on!
At this rate I am starting to wonder if any of these points will ever be used for actual travel, sad! Chase Adds Temporary Categories & Benefits To Sapphire Reserve, Preferred Cards (Gas, Streaming, Instacart). And here is a more comprehensive List Of Credit Card Benefits That Began/Renewed Today July 1st.
Register for the best hotel promotion so far in this post pandemic era: 5k For Every Stay. Now through the end of 2020, earn 5,000 bonus points each and every time you stay at any of our 1,100+ hotels around the world. Award Nights and Points + Cash stays are also eligible. It is 5k Radisson Rewards points by the way.

I mean, seriously! Travel Bans Take Shine Off Banks' Premium Rewards Cards. Banks are offering extra points on groceries, lowering annual fees to keep customers happy; 'These aren't minor changes'. WSJ $ paywall.

Pretty sad that American Airlines is not joining Delta and United to not let all miles expire anymore. Instead, they are doing it for the younger members under 21 who have the smallest balances. Can CEO Doug Parker get more lame? No…scratch that, yes…just wait.
TRAVEL
PERSONAL FINANCE
Alert, the Karen virus is spreading! In lockdown with a conspiracy theorist. This Q stuff is beyond crazy…I think some dude hired by Putin in a Moscow basement is behind it, best operation ever to get us to kill ourselves and destroy what remains of our democracy, sad lol. There should be an emoji for sad lol by the way.
ODDZ & ENDZ
Yearly Certified Record Sales. Just push Play. Amazing to see Elvis selling so many for so many years!
I am going to save your home from flooding. Well, not really but you can Find Your Home's Flood Factor in the link.
There is some really good advice here, I sent it to my kids: Don't Kill Time.
BLOG BUZZ
We are now entering BLOG BUZZ, a section for advanced hobbyists and veterans of this fast imploding hobby and also a section where I go on and on about some stuff that happens in my life because it helps me feel better about myself.
Miles Per Day increases his Slack group monthly subscription fee to $50 per month while I keep producing blog posts like this for almost eight years for almost free…Not fair. Well, you knew I had to whine a little about it. But the whole point of mentioning is this that he is featuring posts in his blog like "Slack user hits $2,500 in profits in first month". Apparently, we will never see posts of how many lost their asses or got stuck with boxes of Lysol and face masks! 🙂
The travel industry is in a major funk. This includes blogs in the miles and points space. Not like my blog has cornered this market (please laugh)…as my blog has expanded and diversified to cover other topics (hello Covid-19!). As I have blogged before, this includes a very deep financial hit coming from all directions. Mainly less travel rewards credit card conversions as banks have taken away many affiliate links and advertising revenue is WAY down (this does not affect my blog, I never had any ads…because I do care for your eyes!). Last three month cc conversions have been 2, 5 and 5. I had a quota to do at least ten so I would not be shocked if my now meager credit card affiliate links are taken away.
To reiterate, I would not be blogging almost eight years into this journey if it was for the money. But I devote many hours into my baby and I wished I could get to at least have a shot to make minimum wage…is that so wrong? If I was a normal person (laugh with me) I would not be REGULARLY blogging for so long when so many have quit or went to work for The Points Guy! I am just doing my best to cut down the hours I pour into this for your entertainment/education/inspiration. For the three readers who subscribe with a Paypal donation every month…it is perfectly okay to stop if you feel once a week would not, you know, cut it. I have no plans to quit entirely, at least not yet. But if I had more support I would definitely get back to the Monday/Friday posting schedule and who knows…if the conversions/donations start pouring in maybe add Wednesday too! Remember when I used to post daily…that was CRAZY! I could be doing posts about Southwest sales, how to register all your cards for the quarterly 5x promos or 69 reasons why I love X card that pays me a fat sales commission which amazingly is NEVER one of the reasons stated lol. And no plans to get to Boarding Area, I cherish my independence! I should look into Substack newsletters though…one day when my "to read" queue runs out (which…has never happened!).
You can read more about my whining in my responses to Dan of DansDeals HERE. I think I definitely need a 12 step program to deal with my TBBing addiction, thanks for understanding. And THANK YOU to all who have reached out and supported the blog with good thoughts…you have no idea how these are a primary reason I am still blogging. And of course to ALL who have actually supported the blog and kept me from placing hideous ads, ungodly number of repeated moronic fake "advice" on how you can travel for "free" while pumping you up the wazoo with plastic affiliate links. Or sponsored posts. So, please excuse my whining here, I am trying to control myself. Oh, there was NO whining if I saw some clicks here and there to justify that I am not a loser! 🙂
Oh, thanks for the reader who got the Amex Blue Plus card with the referral link I emailed him! Thanks for taking the time to look to see if my credit cards links had an affiliate link for the card (nope) and then emailing me for a referral, it worked! So to everyone, if you look around my credit card links and you do not see the credit card you want, maybe I can send you a referral link instead? This assumes of course that referral offers are the highest because I don't want you to earn less miles/points only to benefit me…unless you REALLY want to benefit me, so wow, means a lot, thanks! 🙂
Living dangerously in corona times. Haircut after five months, family outing at a restaurant with outdoor seating, boom!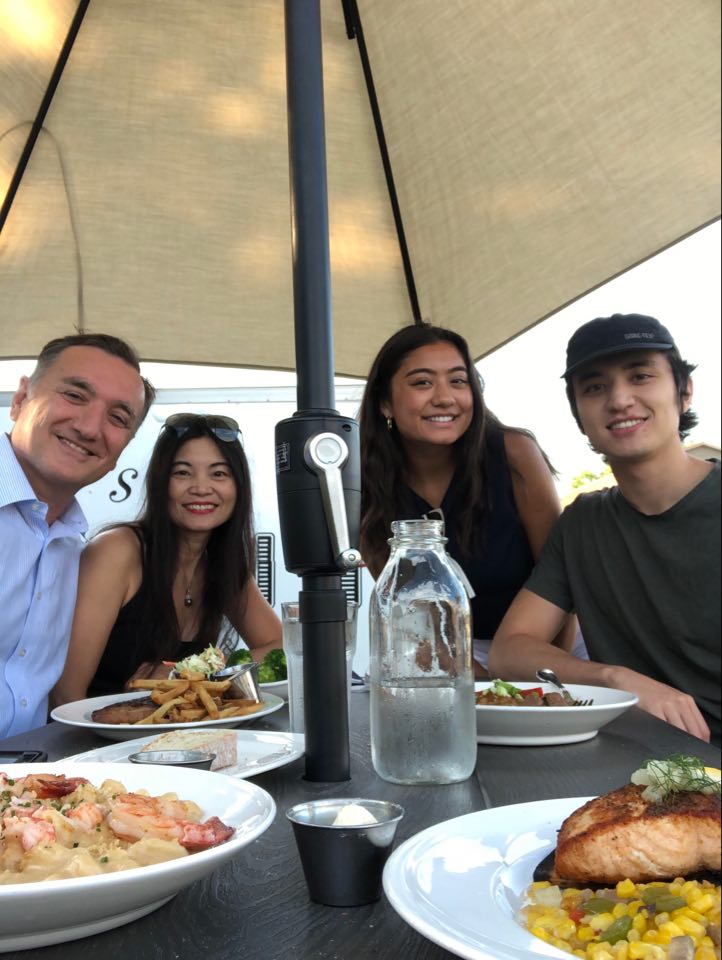 I registered for the 2020 Athens Marathon in November in Greece. If it was next week there is no way in hell I was going to make it. We'll see what happens until then…
And I leave you with this…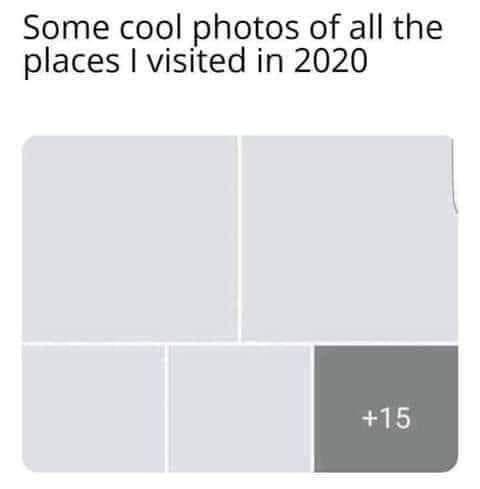 TBB
travelbloggerbuzz@gmail.com
Follow TBB on Twitter @FlyerTalkerinA2.
You can subscribe to TBB below, winners only!
Opinions expressed here are author's alone, not those of any bank, credit card issuer, hotel, airline, or other entity. This content has not been reviewed, approved or otherwise endorsed by any of the entities included within the post.