We show the history of overbooking planes, a Flying Spirit guide, fight for LGBT rights, the new US Bank Altitude card & let the Hyatt Card pumping begin!
TBB Blog Mission: To Entertain. Educate. Inspire. In That Order!
From day one here, the whole point of my blog was to bring you the important blog posts from around the blogosphere I found the day before. Always adding my colorful commentary and of course still aiming to satisfy the blog mission to entertain, educate and inspire. I think you can tell I do not like to mail it in (or phone it in as some bloggers do). One post every day and sometimes I miss Saturdays. I find it amazing I am still at it four and a half years later #wow.
Ok, so where am I going with this? Yesterday I found myself struggling to find TBB worthy stuff! I usually have something else in a draft mode but I am dry there for now and just not motivated yet to start my Asia and Iran trip reports from 2016, please don't laugh. So, this one will be really short. This time I think it will be true…maybe.
I still can't get over the insane media attention of the United incident. I mean, airlines have been overpacking planes since the 1940s! The article tells us how the present auction like system to handle overbooking was started by an economist named Julian Simon who published in an obscure journal a paper titled "An Almost Practical Solution to Airline Overbooking" in 1977. He did not expect it to be taken seriously…
This is a Complete Guide to Flying Spirit. I flew them once and it was fine. I am flying them again to Fort Lauderdale in a few weeks, exit row seat and bag fees reimbursed. On a round trip ticket costing 5,000 Spirit miles. I think it will be fine. I am no snob. I just like flying freeeee 🙂
Drone Captures World's Largest Tunneling Machine Breaking Through After 4 Years Underground. This machine is unreal!
The Western world has never been so rich and it is making us miserable. I wonder about that sometimes…all this anger, so many assholes elected around the world…Interesting article.
You guys remember Windows 95? And how we used to defrag our C: drive? Well, do it again and sit back and…shake your head to oblivion lol. Oh, turn on the speakers!
This is what LGBTQ+ rights look like around the world. Great infographics! I am in favor of complete equality and erasing discrimination against LGBTQ+ individuals, no news for those who have been reading my blog.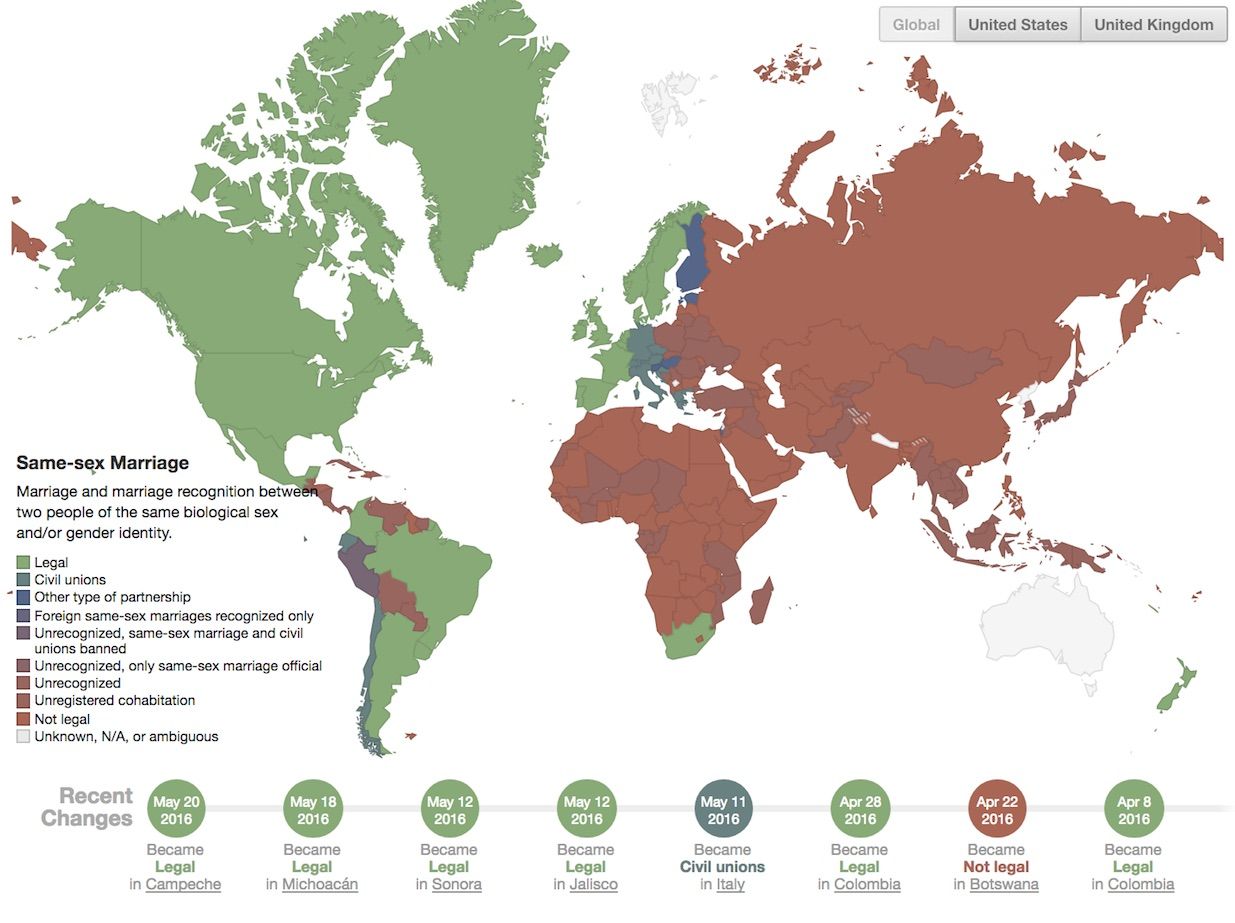 The best tweets ever. Pretty cool. This below explains Twitter in a way. Love how super fast and spontaneous it is and of course its wide reach, ask Trump!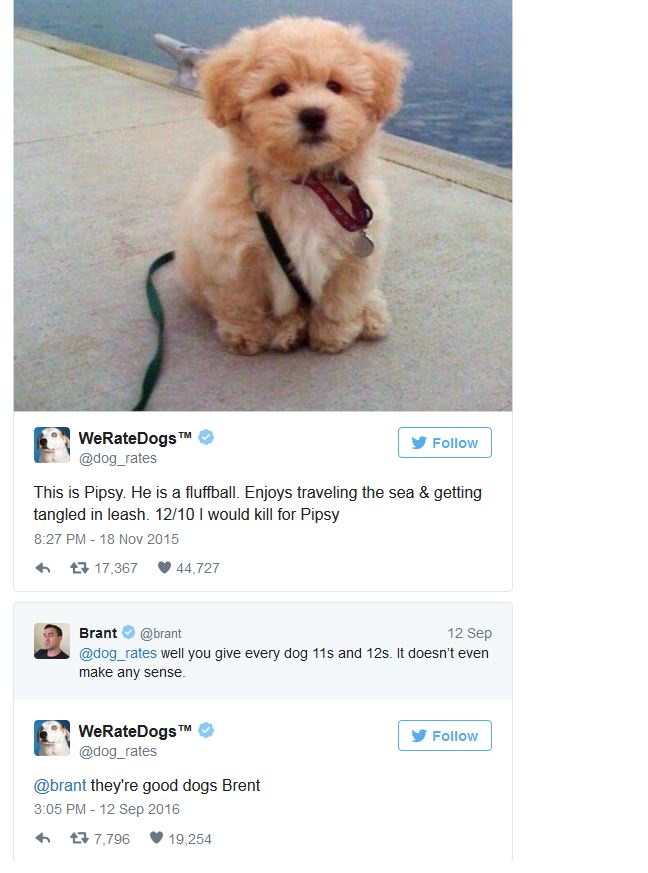 Since we are in silly mode here, how about: Dad who humiliated daughter by recreating her 'sexy selfies' now has twice as many followers as her. Hilarious. I don't do Instagram…I should check daughter's page to see what is going on…(HT: Dave).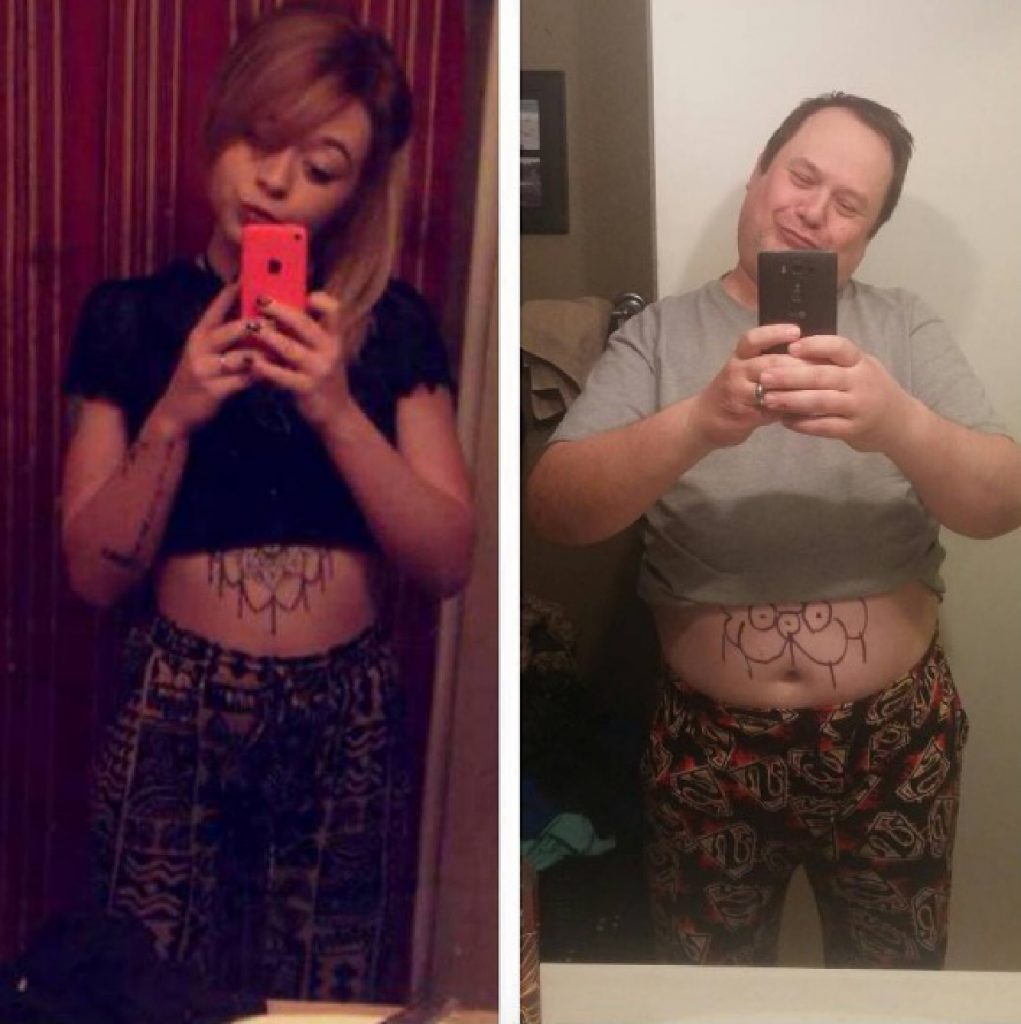 This section is for advanced level hobbyists and veteran blog readers & personal rants & stuff
Hacking tip: Get to know your Starbucks baristas. Find out when they are going to train new baristas. Stop in. Sit close. Enjoy free drinks they make for practice, first come, first serve. You are welcome 🙂
More details on the Altitude premium card to be offered by US Bank. First, don't get too excited. We are talking about US Bank here! Lets see what happens when it comes out, these guys would never lose 300 million like Chase did to hook them millennials 🙂  Do not expect commercial blogs to sell this baby. Unless US Bank changes its policies and allows affiliate links…then the bloggers marketing representatives WILL find a way to SELL it #guaranteed #sameoldshit Here is a more refined summary of the card.
I tweeted this morning: Here comes the Hyatt credit card pump! Amazing how quickly bloggers discover how fantastic a credit card is when affiliate link pays them!
And then I commented the following:
And I leave you with this…Dan's of DansDeals picks up camera and films rap music videos around Cleveland, his new career after banks kill all affiliate channels 🙂
Check out my updated blog lists: Blogs I Love, Blogs I Like, Blogs To Ignore
TBB
travelbloggerbuzz@gmail.com
Follow TBB on Twitter @FlyerTalkerinA2
You can subscribe to TBB below, winners only!
Opinions expressed here are author's alone, not those of any bank, credit card issuer, hotel, airline, or other entity. This content has not been reviewed, approved or otherwise endorsed by any of the entities included within the post.