We bring you more pandemic experts, register for the latest hotel promos, George Floyd protests go worldwide, the latest Kroger gift card scams, travel to a tiny island in Vanuatu where cults thrive, the best Covid-19 coverage, we say goodbye to AA miles from BankDirect, we track down fish pirates, become acquainted with untreatable illnesses, introduce you to a Russian rockabilly band and lots more always free I have no idea for how much longer as this blogging thing is exhausting you guys and no sane person would keep at it for seven and a half years so I resort to scream repeated WTFs to myself. Enjoy 🙂
TBB Blog Mission: To Educate. Entertain. Inspire. In That Order!
Support TBB by applying for CREDIT CARDS or visiting our

LINKS

or Donate

You like my blog? Send a link to someone please!
Brought to you by the amazing TBB Amazon link! This blog is published every Monday and Friday. For now…
I'll see you Monday. Be excellent to each other.
COVID-19
We are still in the middle of the pandemic and we are already starting to see articles like this? Lockdowns prevented nearly 5 million U.S. coronavirus cases, study says. Same study made that number 60 million prevented infections worldwide. We will never know. I read something about the paradox of epidemiology that went something like this "When you do the right thing, nothing happens". I guess we had a good ride over the past 100 years until this phucking virus hit us pretty good hey? I still remember one of these dudes in an interview said in essence the following: "We can defeat the virus, we have done it before. We just go to go on a STRICT extended lockdown, isolate the positive cases, test like hell and contact trace like crazy". He also said, look…the Chinese did it, we can learn from them. Well, here we need our haircuts man! Let's proceed…while we await the next waves. Oh, and make no mistake about this! Emergency COVID-19 measures prevented more than 500 million infections, study finds.
My daughter recently sent me a link to an article where the World Health Organization was saying that asymptomatics are rarely spreading the disease. I said that does not make sense. And shortly afterwards we got this: "'We don't actually have that answer yet': WHO clarifies comments on asymptomatic spread of Covid-19". They basically screwed up. Again. Horrible messaging guys. Bottom line is that asymptomatics and presymptomatics are indeed responsible…which makes this virus so uniquely challenging to fight! Article ends with one of the WHO guys saying "Every question we answer, we have 10 more,"…Ok then, start answering more and do it clearly, WTF!
And we now have a coronavirus vaccine tracker.
So many experts out there lately huh? Which Experts Should You Listen to during the Pandemic?  As I have been preaching since day one of the blog: It should be a no-brainer: your best bet is to follow those who have actual expertise. Almost eight years in and this blog is still light years away from approaching even a hint of becoming conversion experts, sad lol! And the following excerpt pretty much embodies the essence of TBB!
In anxious times, we all feel the need to know. But as we pursue satisfying that need, we must be cautious. Even the most highly educated and successful among us are not immune to gullibility. Humility about the limits of our own knowledge is imperative, including when trying to identify true expertise in others. Seeking knowledge—now as much as ever—means keeping an open mind, checking sources conscientiously, and sometimes admitting "I don't know." Being prepared to make that last confession may be the surest way to ensure our future arrival at the truth.
Do it for humanity and…make some money too! Who Are the Human Lab Rats Volunteering to Be Injected With Coronavirus in the Name of a Vaccine?
What happens when you throw infected people in the same hotel to quarantine together? In Israel. LOVED this story: 'Everybody's Getting Along Here': How 'Hotel Corona' United Israelis And Palestinians.
Truly horrific pictures from Mexico, do not click if you want to stay upbeat for the weekend, you have been warned! Ashes, graves – pandemic's 'last link' in Mexico.
This is a late addition but I just had to. A Conversation With Gavin Newsom. This is the Governor of California if you did not connect the name yet. This appeared in The California Sunday Magazine. And it is fantastic imho. I must admit I had no idea who this guy was until recently, we all know who he is now. The interview is very personal and we get a great view on the human aspects of what being Governor in the middle of a global pandemic is all about. And we all get to learn to see what happened on the ground when all the Covid-19 shit started exploding. And the pain of the suffering. It is a must read. It is surprisingly kind to Trump, something I definitely did not expect. I like this guy I must admit. I see something, how shall I put this, pragmatic in what he is doing and in this era of extreme partisanship…it is refreshing! And the humility is all over the place, something I certainly appreciate. Let me just leave you with some things he said at the end of the interview while also realizing that we are early on even guessing what his legacy will be like:
…Every day, I'm humbled by what I don't know about this virus…I'm very sober about the next few months. I'm not sober about the next few years. I have a tremendous optimism about the next few years. I say that not flippantly. I don't just say that because I'm in politics or I'm paid to try to be optimistic, but because we're going to radically change things. I don't think it. I know it. We have to, as a state, as a nation. And some of those things were long overdue and could never happen in the previous environment…But I am sober about the next number of months. In that respect, what I know is that I have to maintain a deep sense of, again, humility about how to navigate the whitewaters and the headwinds that are in front of us…We're all going to come out stronger. A little bit more knowledgeable. More capable, I hope. More respectful. More empathetic. More willing to look beyond our differences. More forgiving. I certainly think I will, and I hope others will. Those who stay just in their rigid box of ideology, I want to be forgiving of them, too, but I hope they can consider stepping out of those boxes as we move forward in this notion of the commonwealth, with this notion of communitarianism — individual acts that ultimately improve the community…That's always been a core principle of mine. I've always been intellectually driven by that idea, but I never internalized it as much as I have now, and I hope others are experiencing something similar. I think if we all do, this will be one of the most damaging and challenging times in our life, but also perhaps one of the most extraordinary moments of opportunity in our lives as well.
MILES & POINTS
HOT CREDIT CARD OFFERS: The Citi Business American Airlines AAdvantage Platinum Select Mastercard offer is 65,000 AA miles. The IHG Rewards Club card offering 140k points too, highest ever. For a standard workhorse card I recommend the 60k Chase Sapphire Preferred card. For a standard premium card I recommend the 50k Chase Sapphire Reserve card. For a standard 2% cash back card I recommend the Citi Double Cash card. Available with my links. Lets move on!
I have added above the 65,000 AA miles offer for the Citi Business American Airlines AAdvantage Platinum Select Mastercard. If you decide to get it, please support the blog by using my links, thank you. Ask in the comments or email me with questions.
If the hotels expect to get leisure travelers out with this type of promotion…they are probably mistaken, come on Hyatt! If you are a Hyatt elite, REGISTER HERE to earn 3X points starting with your second qualifying stay from June 15 to September 15. You also get 2.500 bonus points in your first stay too. If you are a non elite Hyatt member, REGISTER HERE.
If anyone cares, Choice Hotels has come out with a promotion, register HERE and complete 2 separate qualifying stays between June 10 and September 7, 2020, to earn enough points for a future free night. I can assure you in these pandemic times I am not going to bother even registering for this lol.
When BankDirect first came out awarding American Airlines AAdvantage miles it was great. Not that long into the promo it started being devalued and then it turned to shit and now finally the end:  BankDirect & American Airlines To End Partnership On August 31st, 2020.
In the long shot chance that you do care, British Airways extended Elite status an additional 12 months and lowered requirements by 25%. You can google it if you want to learn more. Zzzzzzzz.
TRAVEL
This is a useful site: Interactive Coronavirus (Covid-19) Travel Regulations Map.
Latest Pacific Voyages post, this one is about Tanna Island in the Vanuatu archipelago. Where else will you find not one but two cults in a single island? Not going to spoil it for you but here is a hint "…they worship both John Frum and Prince Phillip of England as gods". Did you just scream WTF?
Let's now go visit The World's Largest Brick Bridge.
PERSONAL FINANCE
We need to do better: 75 Must-Know Statistics About Race, Income, and Wealth.
CURRENT EVENTS/POLITICS
Did you ever think the George Floyd protests will even go internationally? I did not see that coming! Images From a Worldwide Protest Movement.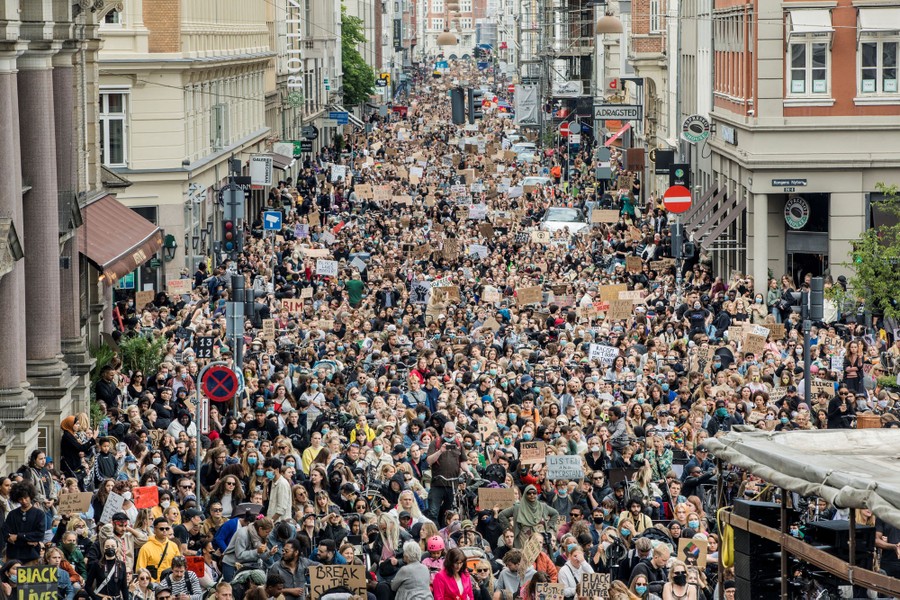 Loved this story, good job kid! A teen who spent 10 hours cleaning up after a protest is rewarded with a car and a college scholarship.
These are hilarious! 35 Tweets Mocking And Victim-Blaming The Pulled-Down Statue Of Slave Trader In Bristol.
ODDZ & ENDZ
What a powerful life story,I had no idea illegal fishing is so huge! The hunt for the fish pirates who exploit the sea. And Indonesia really goes after them…when they catch a ship, they execute it…by blowing it up!
This is a long deep article about what a lot of us have been doing ever since this lockdown virus thing started. Remote Work's Time Has Come. Technological change means that working from home won't disappear when the virus does.
I learned so much in this piece! What we can learn from 'untranslatable' illnesses. Did you know about Koro? Sounds horrifying you guys!
"DO NOT FEAR KORO," screamed the headline in the Straits Times newspaper on November 7, 1967. In the preceding days, a peculiar phenomenon had swept across Singapore. Thousands of men had spontaneously become convinced that their penises were shrinking away – and that the loss would eventually kill them. Mass hysteria had quickly taken hold. Men desperately tried to hold onto their genitals, using whatever they had to hand – rubber bands, clothes pegs, string. Unscrupulous local doctors cashed in, recommending various injections and traditional remedies.
You know I am a big fan of the Between Two Ferns. And now time to laugh! Here Are All Of The Wonderfully Uncomfortable Bloopers From Zach Galifianakis's 'Between Two Ferns'. If you don't laugh you can leave as you clearly have no sense of humor, lighten up!
HIPA Photography contest. Theme: Water.
BLOG BUZZ
We are now entering BLOG BUZZ, a section for advanced hobbyists and veterans of this fast imploding hobby and also a section where I go on and on about some stuff that happens in my life because it helps me feel better about myself.
ANA removed fuel surcharges on its own awards. Great timing…and I expect when we get to fly again the airline will magically bring them back, sad!
Be careful out there Krogering/ MSing with gift cards ok?
Read on FlyerTalk that View From The Wing brings in $200k per month! And then we have the Miles Per Day guy increasing his Slack membership fee from $40 to $50 per month. And here I am blowing numerous hours for a few dollars…With conversions collapsing due to the pandemic and banks continuing to delete travel credit cards from my links, the end is near. Enjoy this while it lasts a little longer. Why do I suck so bad in selling huh? Ok, please do NOT answer that, thank you. In a way, I want to lose my sucky plastic links so I can explore other options. Any tips from established bloggers on what comes next after I lose my links? I am referring to the few established bloggers who are still left and have not given up and/or are not working at The Points Guy, Inc. 🙂
And just when I am ready to quit…here comes a generous Paypal donation from long time TBB reader Brian and these kinds words "George, I appreciate all the work, reading, searching, etc you do to bring me such great stuff to educate, inspire and entertain me! Keep at it please.". You have no idea how many times I was ready to quit and something like this happened. Please stop it 🙂 And thank you Brian for your support.
And we are back with a song recommendation. A Russian rockabilly band with amazing bass player Svetlana!
And I leave you with this…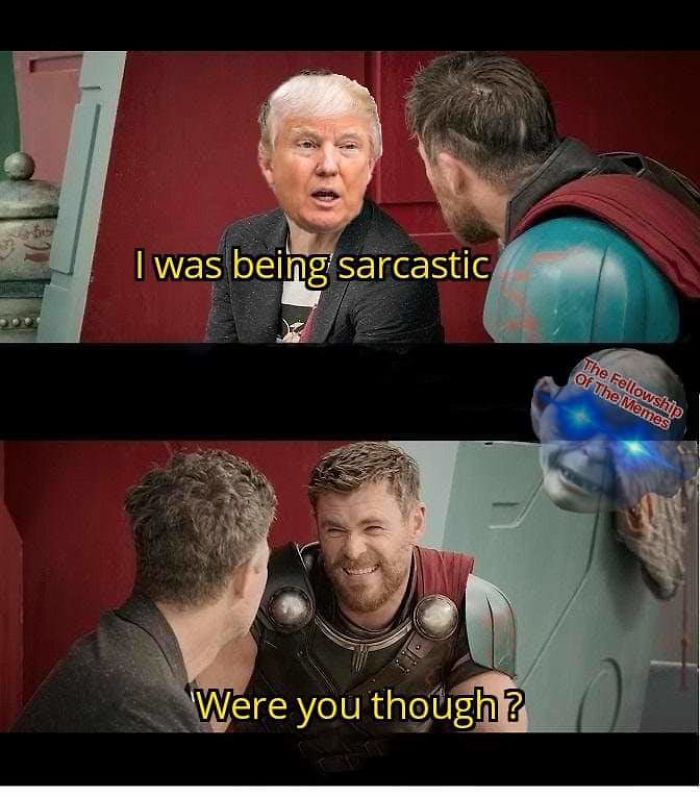 TBB
travelbloggerbuzz@gmail.com
Follow TBB on Twitter @FlyerTalkerinA2.
You can subscribe to TBB below, winners only!
Opinions expressed here are author's alone, not those of any bank, credit card issuer, hotel, airline, or other entity. This content has not been reviewed, approved or otherwise endorsed by any of the entities included within the post.