I bring you another blog post with eclectic links such as Planet Airbnb, slow IRS tax refunds, vaccine lotteries, how I booked my first flights and how exciting it was, travel influencers, travel to Hong Kong with a drone, what to do after you file your tax returns, how the pandemic is nearing its end hopefully, the herculean vaccination effort that is restoring the US credibility everywhere, how much countries spend on their militaries, how Chinese were deported from England, the sonic wave attacks still occur, new IHG Rewards best ever offer, new Southwest cards, help dealing with the car rental Armageddon, and lots more!
TBB Blog Mission: To Educate. Entertain. Inspire. In That Order!
Support TBB by applying for CREDIT CARDS or visiting our

LINKS

or Donate

You like my blog? Send a link to someone please!
TRAVEL
This is a pretty good profile of Airbnb. The company and how its CEO is leading it through the pandemic: Planet Airbnb: Inside Brian Chesky's plans to conquer a reopened world. The home-rental giant was at a crossroads—financially and spiritually—when COVID-19 hit. Today, it's the world's most valuable hospitality company, poised to remake travel once again. I really enjoyed learning how the company came into existence and its early very lean years. It is entrepreneurial stories like this that attracts so many immigrants to the US! And the article dives into what travel is going to look like and this company may have what it takes to lead it #developing.
Speaking about where travel is going, let's all hope people who call themselves travel influencers go to %#*! Ok, maybe that is a bit harsh…but is it really? Anyway, talk about another group that was rocked by the pandemic and their next act is developing too. Travel Influencers Used To Have The Dream Job. Where Will They Go Next?
I LOVE this 2.44 min experimental short film about Hong Kong BLOCKS Public Housing. Watching these buildings driving to/from the HKG airport is kind of surreal and mesmerizing. Add drones and…you won't believe what your eyes see next!
PERSONAL FINANCE
Tax planning never stops, there is always something to do: 5 tax tasks to take care after you've filed your return. Which one is your favorite, just kidding!
The IRS promised it will send tax refunds directly to taxpayers affected by the tax change exempting up to $10,200 per taxpayer's unemployment compensation. I never figured out why we are taxing this type of income as people get it only when they need it and most are clueless about having to pay taxes on it. So, what happens? They do not withhold any income taxes from these checks and then come tax filing time and BOOM, they get rocked with a tax bill most have trouble paying…And the IRS ordeal begins, sad! Anyway, the IRS is so behind as it tries to catch up to so many demands placed on it by Congress that, well, noone has received these tax refunds yet. Extra tax refund money for unemployed isn't arriving soon enough for some. Excellent quote in the article: "As with all things dealing with IRS, patience is advised and highly recommended". Full disclosure: It is mine.
COVID-19
Great visual of Covid-19 Vaccination Doses Administered per 100 in the G20.
How about a positive link? The End IS Near. No, Seriously. Looking back we will all realize the heroic vaccination effort to beat back the British variant!
Herd immunity is not a moment in time. President Biden is never going to say: "Today, at 9:04 A.M., on the deck of the U.S.S. Moderna, the virus known as SARS-CoV-2 signed our general terms of surrender." Instead, this virus is slowly becoming endemic: something we live with.
And that — the vague but calming sense that our own death is no longer imminent — is what is going to let each of us say, in our own moment of epiphany: "Hey — I suddenly feel like it's over." And when enough of us do — it will be.
My suggestion to the Biden Administration was to do everything possible to create a National lottery for the vaccinated to get us to herd immunity the FASTEST way possible. $1 Million prize EVERY day until 80% herd immunity. Every day! You know, many who are not vaccinated yet are match challenged and would GO for this, even though they may get a chip implanted in them lol. But apparently the Feds can not do a national lottery I was told. Anyway, I think all States should do this and I am perplexed why Michigan is not going for it. Vaccination is the ONLY way out of this misery! The Republican governor of Ohio gets it: 'A whirlwind': 1st Ohio vaccine lottery winners speak out.
ODDZ & ENDZ
I had no idea about this so one of the best things about my blog is I learn important things like this: The secret deportations: how Britain betrayed the Chinese men who served the country in the war. During the second world war, Chinese merchant seamen helped keep Britain fed, fueled and safe – and many gave their lives doing so. But from late 1945, hundreds of them who had settled in Liverpool suddenly disappeared. Now their children are piecing together the truth.

The mystery continues, this is a topic I have mentioned here more than a few times: Are US Officials Under Silent Attack? The Havana Syndrome first affected spies and diplomats in Cuba. Now it has spread to the White House. This has interested me for a long time and….it continues. Archive.is link.
Mapped: The World's Top Countries for Military Spending. If you hear we can not afford it, take a look at this…
MILES & POINTS
HOT CREDIT CARD OFFERS: 80k CHASE Sapphire Preferred (& $50 Grocery store credit), 100k CHASE United Quest, 100k CAPITAL ONE Venture Rewards, 75k CHASE Ink Cash, 75k CHASE Ink Unlimited, 100k CHASE Ink Business Preferred, 60k CHASE Sapphire Reserve, 60k CITI Premier, 20k CHASE Freedom Flex & CHASE Freedom Unlimited, 125k CHASE IHG Rewards Club Premier (& a free night) and many more, including many American Express cards! Please check out my Affiliate links. Terms apply to American Express benefits and offers. Visit americanexpress.com to learn more.

If you do not see a credit card with my affiliate links, perhaps I could refer you? Contact me!
This section is about my hobby addiction of collecting frequent flyer miles and hotel points since the early 1990's! Feel free to skip this section and parts of the next one if this is not for you.
Newbies: There is NO best travel rewards credit card! It all depends on your personal situation, goals, spending patterns, local airport, preferred hotels, family situation and on and on. When bloggers respond to this question with a travel rewards credit card recommendation right away it is probably because it is offering a fat sales commission if they make you get it with their affiliate links. Be careful out there!

Bloggers sell travel rewards credit cards non stop to make money by frequently screaming "Best Ever Offer!". The thing is, with current trends, the banks keep surpassing their previous best ever offers often! So, there are devaluations galore on the way. Meanwhile, why don't you take them on their offers to give you LOTS of miles and points? And what holds you back if they do that AND give you a card with the annual fee waived? When this HIT me many years ago my life changed! 🙂 Anyway, here is Chase now offering the BEST offer ever to date for the IHG Rewards Visa card for 150,000 IHG Rewards points. You need to be able to spend $3,000 with the card in the first three months. If this is a problem, do NOT do it! But if you like Holiday Inn hotels and staying for free, this signup bonus can give you several free nights. What if you stay in these hotels frequently, say for work? You earn 25 points per dollar! You also earn 2 points per dollar on spend for gas stations, groceries and restaurants and 1 point per dollar on everything else. Definitely nowhere near the top credit cards for actual spend, you can do better with others. The annual fee is $89 AFTER the first year. You get Platinum Elite status as long as you hold the card, it is better than not having any elite status during your stays. At each card anniversary, you get one certificate for a FREE night (that can be redeemed at hotels costing up to 40,000 IHG Rewards points, the good old days of this card offering ANY free night are over, sad). This is the DIRECT link to apply but please do NOT use it if you value what this blog brings you and want to support it by finding it and applying for it with my credit card links, thank you!
Well, if you see bloggers lying about the new Southwest credit card offers being the best ever you can tell them to go screw themselves. Southwest regularly raises their offers from just 40,000 points per card. They now raised them to 65k signup bonus offers which is definitely nowhere near their best ever offers and this will not get you far toward the coveted Southwest Companion Pass. So, as long as you know this you are better educated and you can make up your own mind. Available now with my links as well. If you have any questions on these cards or anything else please never hesitate to reach out via email or in the comments.
Well, this is a positive step: Earn JetBlue and American Airline Miles on All Flights. AA canceled the Detroit – New York La Guardia flights but JetBlue flies the Detroit – NYC JFK route so maybe I can finally fly JetBlue one day?
Excellent interview of the Autoslash CEO to learn about the new rental car environment: Renting a Car in the Car Rental Apocalypse.
I must admit I have never used any of these programs. Maybe it is because I always had plenty of hotel points and never wanted to pay for a room lol: Getting the elite experience without elite status via credit card & preferred partner hotel booking programs.
BLOG BUZZ
We are now entering BLOG BUZZ, a section for advanced hobbyists and veterans of this fast imploding hobby and also a section where I go on and on about some stuff that happens in my life because it helps me feel better about myself.
I don't have any IHG Rewards free night certificates anymore but if I did this would be very helpful: The Trick to Finding IHG 40k Free Nights.
I broke down and…I booked a trip next month. And it felt so…cathartic! So, me and Mrs. TBB are flying to Miami to spend four nights at the Confidante Hotel, part of the Unbound Collection of Hyatt. I used a Globalist Elite Confirmed Suite Upgrade for an Ocean view Suite with a balcony baby! I am going to use my charm at checkin to talk me into the Ocean front suite by saying "Do you know who I am?", just kidding. Kind of. 15,000 World of Hyatt points per night, so I burned 60,000 points. I have several Hyatt free night certificates to burn as well but you can not burn those together with a confirmed suite upgrade which sucks. At least using points gets us free parking but I think we will not even get a rental car as we will spend most of the time on the beach and the swimming pool and I think there are enough places to eat nearby or maybe do a short Uber/Lyft ride. It has been soooo long I was emotional when I booked it. Airfare was taken care of using $336.60 of a $350 AA gift card for direct flights for two. This was the final AA gift card from that good old CNB credit card, RIP. I got this idea from Frequent Miler's post about the best Hyatt Cat 4 hotels. I thought about the Hyatt Regency Puerto Rico Grand Reserve too but the reports of mosquito attacks prevented me from booking a trip there. Mosquitoes love me, the feeling is NOT mutual!
Let me leave you with this: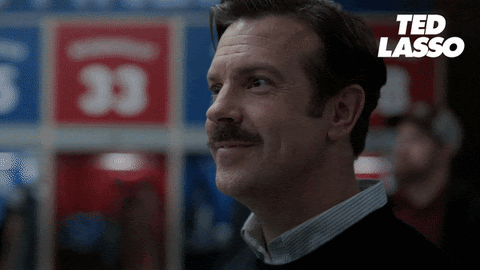 Thank you for reading my blog. If you enjoy it please pass it on to a family member or friend, thank you!
TBB
travelbloggerbuzz@gmail.com
Follow TBB on Twitter @FlyerTalkerinA2.
You can subscribe to TBB below, winners only!
Opinions expressed here are author's alone, not those of any bank, credit card issuer, hotel, airline, or other entity. This content has not been reviewed, approved or otherwise endorsed by any of the entities included within the post.