We bring you a new Points transfer calculator, more on the new IHG cards, Southwest Companion Pass takes a big hit and Dogs of the World and more freeeeeeeee!
TBB Blog Mission: To Entertain. Educate. Inspire. In That Order!

My credit card links are back! To the thousands of you waiting to support the site thank you! Apparently, there will be no banner to the right side of every page for now, sad! Just as I was almost done making a tremendous huge red arrow lol. "thousands of you"——> Scott, Bob, Tracy and my dear familia lol. Give me a few days to update that link with the BEST OFFERS on that page, so many changes lately!
We have lots to cover today, pretty active on the blogs the past few days, many developments so let's get right on it!
Great job again from Scott over at Travel Codex. In addition to the GREAT Award Maximizer tool, he now has completed a Complete Points Transfer Calculator. Read about the latest addition. A major reason why this blog is in the TBB Blogs I Like list.
This is good advice here:  New IHG cards available (but get the old one today). The new IHG cards are not recommended. To me the IHG Rewards program has become irrelevant. I am canceling my wife's Visa card but not after trying to get something out of it. I am keeping mine…for now until the anniversary date. So, after one more year of Fairmont hacking successes, Hyatt stays through Ultimate Rewards transfers, the last remaining SPG awards before it too becomes extinct, the opportunistic Club Carlson Radisson Rewards awards…is there anything left? Oh, Hilton…I should have more to say about that in another TBB edition you guys, lets keep moving on. I am now looking more towards Airbnb and apartment stays. Free agency has come to hotels too, so sad!
Wait!!! Looks like Marriott will give the combined Marriott SPG loyalty program a NEW name. Oh dear God, be VERY afraid! You have been warned.
In my glorious travel hacking career, I must admit that there has never been such eager anticipation for a new 'premium" card that fell FLAT down on its face as this one, wow! The New Barclays Arrival Premier Is Live – And Disappointing. Indeed, stay away! You would get the same exact thing even if I had an affiliate link! Airline transfer partners do not get 1:1 treatment, no signup bonus. Should I go on? Nope.
We are not done yet with the hits, dear Lord what a few days, so much blood running in the streets! Almost bye bye Southwest Companion Pass too. Just stab me now…
This is a great post! How to Find Boutique and Family Friendly Hotels. I see more of that in my future!
This is a good offer if you can swing these Hawaiian Airlines miles. The Hawaiian Airlines Credit Card Offer with 40,000 Miles Bonus and Waived Annual Fee Is Now Public. Lets get this straight, I am giving you public links and telling you to avoid some other cards. Because it is the right thing to do for YOU! #readerscomfirst #notmypocket
Sooo much about "wellness" empty talk by Accor's CEO who really likes to talk a lot to the media! CEO Interview: Chris Cahill of AccorHotels Luxury Brands on the Company's Custom Approach to Wellness. I am going to have my first stay at Swissôtel and can't wait to experience the Vitality room, a conceptual guest room designed with emotional and physical wellness specifically in mind. I can sure use some emotional wellness by doing something with the horrible Accor's Le Club program dude! It could be a good read if you are interested what luxury hotels are doing lately.
Wyndham devalued too! Red Lion Is Buying Knights Inn From Wyndham for $27 Million. That was a joke. Who cares!
These look great. And one is in Texas! 7 New Luxurious Tented Camps Around the World.
These are awesome! Many are aviation related #mustwatch  4 Nonstop Minutes of Some of the Craziest Clips on YouTube.
Today's teens are better than you and they can prove it. Facts matter! Just a small excerpt:
Today's teens are among the best-behaved generation of teens we know of.
10.8 percent

of teens today smoke cigarettes. Twenty years ago,

34.8 percent

of high school students did.
Teenagers today are

46 percent

less likely to binge drink than teenagers 20 years ago. In fact, they're

21 percent

less likely to have ever tried alcohol at all.
In 1996,

5.6 percent

of teen girls had babies. Now, that number is

2.3

.
Great personal finance post! The 6 Ways of Influence – On Recognizing and Preventing Financial Trickery. Be careful out there!
Look at some brilliant travel photos here!
I bring you the latest cutting edge travel stuff. Like this huge development 🙂 Norway Opens the World's Most Scenic Public Restroom. Can we get a trip report? Lol.
Just love this! Dogs of the World Map.
I have killed "Business Insider" from my Feedly list and it has been GREAT to manage my TBBing. They were BY FAR the busiest feed out of the 316 blogs in my Feedly feeds. With no hits in the quality content I curate for you. #winning In addition, I am going to focus on being positive in the body of my blog. Please keep it clean in the comments 😉
Whenever I remember I will share with you some of the music I listen to. Variety is my middle name. And always eclectic. Hopefully I introduce to you to some new sounds. Here we go with "Black Sun" by Dead Can Dance.
Now for some advanced travel hacking material, the roots of this blog.
Good research here:  Toward hacking Asia Miles: the unified oneworld award chart.
I think travel hacking is dying. We are being picked off left and right. And me here moaning about credit card salesmen when not a single one has gone out of business and I never get an HT, never! Not even the hotel guest pizza seagull story got me just one HT, SAD!
I miss Ingy and his tirades so much #whereishe?
This was my inner coastal view in the Ft. Lauderdale Westin Beach resort. No joke! Not even a one hour late checkout after begging. "Large group" blah blah blah. While leaving the room to check out at 11 am, we hear neighbor telling housekeeping staff they have late checkout at 12.30 pm. And you say travel bloggers get bennies? Exsqueeze me? Stuff like this stay with you. With so many choices you bet your last mile this was my last stay EVER there!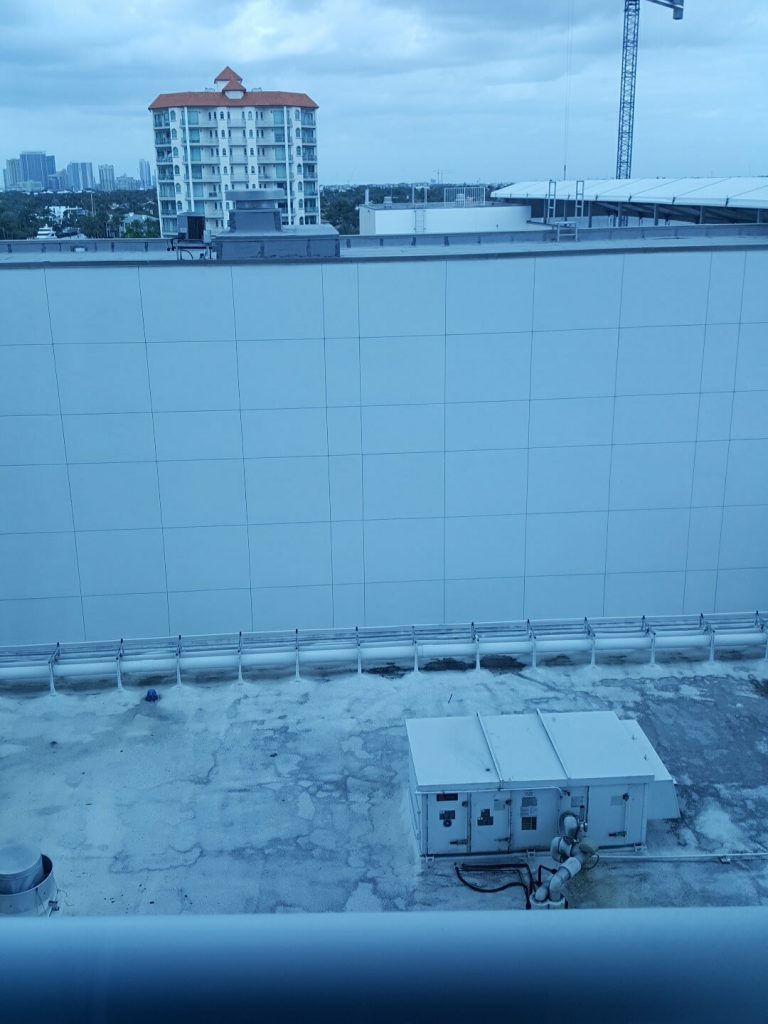 And I leave you with this…Me when I get my links back and get Mrs. TBB a CSP card baby!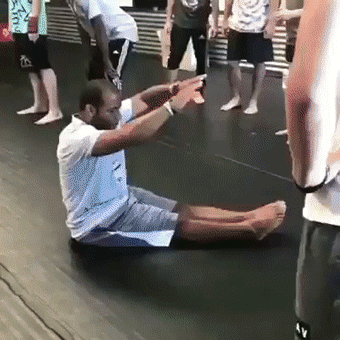 TBB
travelbloggerbuzz@gmail.com
Follow TBB on Twitter @FlyerTalkerinA2
You can subscribe to TBB below, winners only!
Opinions expressed here are author's alone, not those of any bank, credit card issuer, hotel, airline, or other entity. This content has not been reviewed, approved or otherwise endorsed by any of the entities included within the post.