Another TBB post featuring the most eclectic links around the web such as a ponzi preacher now rotting in prison, youngsters have trouble buying first house, amazing cluster FTX, the state of AI, pandemic card rewards, IRS tax brackets, the world's smartest man, Reg D, how Russia killed its tech industry, spring is coming in Ukraine, two amazing stories in the Oddz and Endz section I highly recommend, always awesome photography and a lot more, see you Friday…maybe.
TBB Blog Mission: To Educate. Entertain. Inspire. In That Order!
You like my blog? Send a link to someone please!
No ads, no clickbait.
This blog publishes every Friday and Tuesday…for now.
PERSONAL FINANCE
You should always know what your income tax bracket is. And how far you are from reaching the next one…in each direction: What are the IRS tax brackets? What are the new federal tax brackets for 2023? Answers here.
Very interesting graph. We have a real problem with the younger generation being able to afford to buy their first home. I don't know, maybe there is an initiative to convert so much unused office space to apartments or condos or something…
Speaking of expensive housing, have you wondered what is the most expensive neighborhood in your state? I am glad you asked,
here is the answer for you
.
CRYPTO/ELONMUSK/TWITTER
Remember the movie "Natural Born Killers"? If there was one titled "Natural Born Assholes" I think Elon Musk would be #1 on the list. Anyway, this is such an epic beating wow! The World's Smartest Man Doesn't Want You to Read This on Twitter. Just a short excerpt below, you will enjoy this as much as I did!
He's sending us to Mars by 2022, for example. Well, that was the timeline in 2017. I think it's something like 2028 now, which is about how far in the future 2022 was in 2017, I notice. It's a specific amount of time: soon enough to get excited that the smartest man in the world is sending us to Mars, but not so soon that we pack our bags. I don't know if he's defined "us," by the way, but one thing is clear: the world's smartest man is sending some value of "us" to Mars, and you shouldn't doubt it. It's just the sort of thing that you can easily do when you're the world's smartest man.
We are back with FTX! Molly White did a deep Twitter thread dive on this and you will totally freak out, how the hell was this company ever allowed to operate this way? Oh wait, don't answer that, Bahamas etc smh. The new team in charge of the FTX bankruptcy have released their first interim report on the failures of control at FTX and related businesses.It's 43 pages long, let's go through it. I screamed WTF so much going through all of these, WOW! Just a few shocking excerpts below:
"Approximately 80,000 transactions were simply left as unprocessed accounting entries in catch-all QuickBooks accounts titled 'Ask My Accountant.'"
"Thousands of deposit checks were collected from the FTX Group's offices, some stale-dated for months, due to the failure of personnel to deposit checks in the ordinary course; instead, deposit checks collected like junk mail."
Sam Bankman-Fried: "Alameda is unauditable… we are only able to ballpark what its balances are, let alone something like a comprehensive transaction history. We sometimes find $50m of assets lying around that we lost track of; such is life"
SCAMS
Welcome back to the SCAMS section because this article deserved it: The Texas Preacher's $24 Million Ponzi Scheme. Doc Gallagher preyed on older, religious investors who long defended him as a man of faith. I have no mercy for scum like this who take advantage of people who trust them because they are such good Christians! The guy is rotting in jail where he belongs but not after hurting so many people. But reading this I am not sure where the money went exactly…land for his mistress? Anyway, PLEASE never trust people who do these:
He also had a long-running show on Christian radio. [First dead giveaway! Sometimes I listen to some charlatans while driving on AM radio and I wonder wtf the regulators are doing out there letting these salespeople roam free…]
After attending one of the free informational dinners Gallagher held at local restaurants...[Never go to these, you ARE a target!]
"He was very charismatic," Provence says. "Nice and knowledgeable and sincere." [Of course, all great salesmen are…Otherwise, they don't last long!]
"…he could get her a 5% annual return, he explained. And he promised a 5% bonus on top of her initial investment just for signing up." [Obviously, this was during the cratered interest rates era…but, never forget, that bonus promises is just a pure enticement to…close you and red flags should be all over your brain cells!
But she was impressed with Gallagher's financial savvy, the polish of his office and his devotion to Christianity: "I felt like the Lord had led me to him." [Guess who is paying for slick offices? And, oh boy, devotion to Christianity…really?]
But when she looked at the binder of materials he gave her, it contained a portfolio of his accomplishments and good works—press clippings, a copy of a letter from former Governor Rick Perry, photos of Gallagher serving pancakes to the poor—rather than financial documents. [ I mean, seriously? Hello!!!!]
Folksy in manner, Gallagher issued alarmist warnings about market instability, government meddling and the greed of big-city elites. Following economic meltdowns, he said, retirees who'd placed their faith in major brokerages "had to stand in lines to get surplus cheese and bread." He claimed his own clients lost nothing. [Starting to really want to hurt this guy myself if I could…maybe I should make an appointment with my therapist instead? Lol]
Photo ops with figures including Joel Osteen, Nolan Ryan and Dallas real estate doyenne Ebby Halliday endeared him to his clientele. [What? Joel Osteen endeared him to his clients? I am starting to think they deserved it…come on!  Phuck me…Joel Osteen wow!]
Anyway, I better stop, you get the idea. Thankfully, a good investigator with the Texas Department of Insurance finally did his job…and they stopped this guy. So, thank the regulators who do their job!
From now on, when a financial guru brings up "Reg D" to justify, well, anything…you can come back with a four letter word starting with F #hint. Digging Into a $344 Billion Investing Mystery.  Preposterous claims in private investment offerings illustrate an important point about red-hot 'Reg D' securities: No one is checking to see if the details in these filings are even remotely true. I have been around the block for a while and I am still surprised how much there is to learn out there!
Alternative investments—assets such as stocks and funds that don't regularly trade in public markets—are one of the biggest fads on Wall Street. Investors being pitched on them should take note: The market for Reg D investments isn't the Wild West, where some rules don't apply. It's closer to anarchy, where rules barely exist and disclosures can be utterly untrustworthy,…
Nor does the government check if the disclosures are absurd, as appears to be the case with Mr. Patton's filings. Since February 2020, according to these disclosures, four companies ostensibly controlled by him have raised at least $344 billion combined. That is preposterous: It would make him one of the greatest financial titans in American history. [Wow, insane!]
UKRAINE RUSSIA WAR/GEOPOLITICS
From the Ministry of Defense of Ukraine: Spring Is Coming.
Since we are talking about human capital…How Russia killed its tech industry. The invasion of Ukraine supercharged the decline of the country's already struggling tech sector—and undercut its biggest success story, Yandex.
AI
It is getting pretty hard to keep up with this field raging ahead. This is a good article to take pause: 2023 State of AI in 14 Charts.
ODDZ & ENDZ
I started reading this..and I could not stop. Sins of the Father. When people get into conspiracies….it is a very bad sign and probably the best move is to split asap! Very difficult read, you have been warned.
For some reason I  have posted before stories of people who were able to beat the house in gambling. Best way to beat the house is not to start gambling. Because you are just not going to be like one of these very few guys. Like this Croatian dude named Niko Tosa who I had never heard before until now. The Gambler Who Beat Roulette. Wow, what a story…almost as good as the crazy dude in the previous story!
The Winners of Rest of World's First Photography Contest. These are amazing!
TRAVEL
Amazing video! Summiting the Matterhorn with an FPV Drone 5K | Chimera 7 Cinematic Long Range.
More amazing…NASA's Webb Scores Another Ringed World With New Image of Uranus.
Is it just me or is it many places now build things solely to attract tourists? Yeah, this has been going on of course for ever but it feels like it has accelerated lately? Or am I delusional? Anyway, here comes South Korea building the world's largest ferris wheel and it will surely shock you! Looks like out of a science fiction movie if you ask me…
BUZZING
A section where I go on and on about some stuff that happens in my life and anything else that just does not fit in another section above.
Update: This has been on my to do list for years. You can Buy Me a Coffee to support the countless hours that go into this baby since 2012, thank you!
Last 20 mile long run in preparing for my next marathon in less than two weeks was painful. I did learn I can still run with pain which is what training is all about. Feeling some pain in my left knee that I am trying to ignore…The anticipation anxiety is real. Good luck to all who are running the Boston Marathon this Sunday, this is my dream goal…as in qualifying for it. Hey, gotta have crazy goals to reach out for! Like this blog being discovered one day smh.
Nobody is linking to my blog which is very frustrating. I think I produce pretty good content geared to intelligent readers who like to learn when most out there are geared to people with tiny short attention spans feasting on clickbait, ads and of course an avalanche of cleverly placed affiliate links. Anyway, maybe I should move on and do something else. Like raising my marathon training to even have a shot one day to qualify for the Boston Marathon. Maybe do a triathlon? Which is certainly doable if it was not for the swimming part! Maybe I am a loose cannon. Too independent to conform. I have always been this way, doing my own thing going against the establishment. Ok, I need to stop lol.
Saturday Night Live used to be awesome. In the last couple of decades it has been more miss than hit. But every once in a while something brilliant comes along. Like this one: Trump Easter Cold Open.
The French professors keep going on strike so my daughter keeps traveling from her base in Paris where she is supposedly studying. This past week she went to Morocco.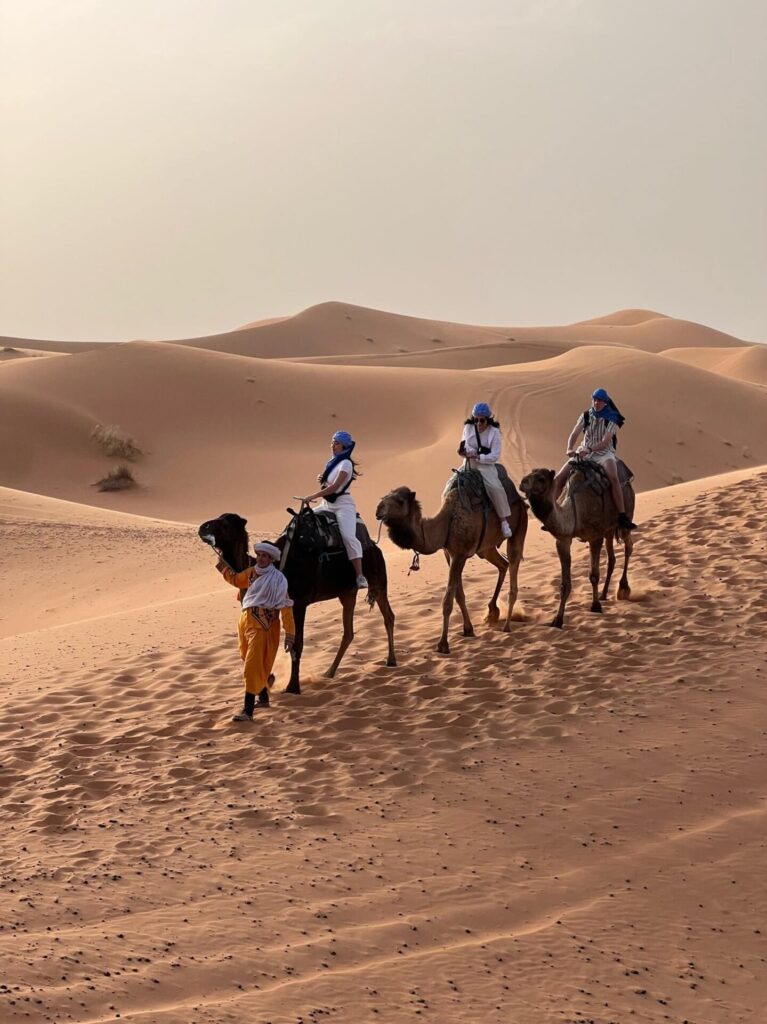 My latest music obsession is this:
This blog started with a focus on miles and points and travel. It has evolved since then. Everything below deals with the hobby of collecting frequent flyer miles and points. If you are not interested, you can stop here, thank you.
MILES & POINTS NEWS/PROMOS/MY ACTION
Interesting article in the Wall Street Journal: The Pandemic Didn't End Card Rewards. It Made Them Stronger. Credit-card points and perks survived Covid-19. Now they face a banking crisis and Washington.

But as Americans began concentrating their spending on everyday purchases closer to home, a lot of volume shifted to debit cards. So credit-card companies scrambled, doing things like offering larger sign-up bonuses or cards with no annual fees. Some also updated rewards and other perks to match changing lifestyles, adding benefits for spending on things like groceries, food delivery and streaming-media services. American Express, for example, added some benefits that might entice people working from home more, such as a credit for purchasing a SoulCycle fitness bike. [They sure did…but it looks like the larger signup bonuses are starting to slow down a bit]
It all worked—maybe too well. Six of the biggest card-issuing banks said they spent nearly $68 billion, combined, for rewards and some related costs in 2022, up roughly 43% from 2019. That is about 4 percentage points faster than the growth in U.S. credit-card purchase volume across the Visa and Mastercard networks over the same period. Marketing costs jumped for many card companies as well. Thus resumed an arms race in rewards and benefits.
"High-FICO cardholders on average earn money with the use of reward cards while low-FICO cardholders on average lose money," they wrote. Overall, the study found that rewards cards drove a $15 billion annualized "redistribution" from low-score to high-score consumers. [The sad reality…Hopefully, 100% of this blog's readers belong in the High-FICO category #winning]

If you are going to travel more than twice with Spirit, this may save you money: Spirit Airlines: Status Match For $49/$99.
The Citi Premier card signup bonus used to be 80,000 points recently. Right now we have the Citi Premier 75,000 Points Signup Bonus. I do not have control what bonuses appear in my own affiliate links and it looks like an offer for only 60,000 shows up in them so do NOT click on it! Hopefully, the 75k will appear soon…
This one does not even appear in my own affiliate links, sad! Citi / AAdvantage Platinum Select World Elite MasterCard – 75,000 Miles. Don't forget that Citi now has a 48 month signup bonus eligibility for this card, instead of 24 months. We are getting squeezed from all directions you guys.
In my own miles/points activities, it has been very quiet. The only points outstanding that I am expecting are the 10,000 Capital One retention points from keeping the Capital One Venture X card for a second year. And I am keeping this baby…
MILES & POINTS
HOT CREDIT CARD OFFERS: 75k Capital One Venture X, 75k Capital One Venture Rewards,  75k Chase Ink Business Cash, 75k Chase Ink Business Unlimited, 100k CHASE Ink Business Preferred, 60k CHASE Sapphire Preferred, 40k Capital One VentureOne Rewards, 45k Wyndham Rewards Earner Plus, $1,000 Cash Back CHASE Ink Business Premier and many more, including many AmericanExpress cards such as Delta Airlines, Marriott Bonvoy and Hilton Honors cards!  Please check out my Affiliate links. Terms apply to American Express benefits and offers. Visit americanexpress.com to learn more. If you do not see a credit card with my affiliate links, perhaps I could refer you?

This section is about my hobby addiction of collecting frequent flyer miles and hotel points since the early 1990's! SKIP if you are not into it!
As of today, I have burned 501,000 miles/points year to date in 2023 and have 4,348,889 miles/points in the bank. Some do drugs, I do miles lol!
Thanks to US banks, very lucrative travel rewards credit card offers come and go all the time. This section will act as a reference point on the best CURRENT offers. I will designate new material preceded by NEW.
BEGINNERS
The Beginner's Guide to Getting Started with Credit Cards, Points & Miles
BASICS: This travel hacking hobby is mostly about getting the fat Signup Bonus of travel rewards credit cards while of course NEVER EVER carrying a balance. Banks have a marketing budget and are willing to give us many THOUSANDS of miles/points to travel mostly for free hoping to hook us to charge 20%+ interest rates on our balances. The poor souls who fall for their marketing paying these ludicrous interest rates end up subsidizing us responsible consumers who enjoy taking advantage of, cough, such bank marketing budgets! Some of us have been doing this for thirty years creating amazing travel memories…Feel free to ask me questions or post them in the comments.
BASICS: Prefer credit cards from the proprietary points programs of banks, such as Chase Ultimate Rewards, American Express Membership Rewards, Citi ThankYou Network, Capital One Rewards Miles because they are a lot more flexible and are not devalued as frequently. Over pure airline and hotel travel rewards credit cards. Pure cash back credit cards may work for you best and they are getting more valuable as airline and hotel loyalty programs keep getting devalued. Sometimes, a pure no annual fee 2% cash back card works best for simplicity!
The Capital One Venture X card offers a 75,000 point Signup Bonus after a minimum spend of $4k in the first three months. If you like simplicity and looking for one (premium) card, I highly recommend this card (and yes, I have it myself!). It has an annual fee of $395 but it comes with a VERY easy $300 statement credit for travel booked on its excellent travel portal, essentially turning it into a $95 annual fee card. But wait…there is more! On each card anniversary you earn 10,000 points essentially making it FREE! Every dollar of spend earns 2 points and flights booked on the travel portal earn 5 points per dollar. You get access to Capital One and Plaza Premium airport lounges and a Priority Pass Select lounge membership and, this is important, you can add FOUR authorized users FOR FREE who can also have their own Priority Pass Select airline lounge membership. You can transfer your Capital One points to up to 18 Transfer Partners. No foreign transaction fees. Free Hertz President's Circle rental car top elite status. Cell phone protection and PRIMARY rental car coverage. Awesome seats at baseball stadiums for just 5k points each. And lots more. Available with my Credit Card Links, thank you for your support!
Get 75K Miles, Lounge Access & More with the Capital One Venture X Card
The Best Ways to Use Capital One Venture Miles
7 Underrated Benefits of the Capital One Venture X Card
Sticking with Capital One Bank…it is offering 75,000 points for its Capital One Venture Rewards Credit Card. Annual fee is $95, minimum spend required to earn the Signup Bonus is $4,000 over the first three months and the card basically earns 2 points for every dollar. And you can transfer the points out to airline and hotel partners just like the Capital One Venture X card above.
Remember, you are NOT allowed to ever carry a credit card balance if you ever get a credit card here!
Let me leave you with this…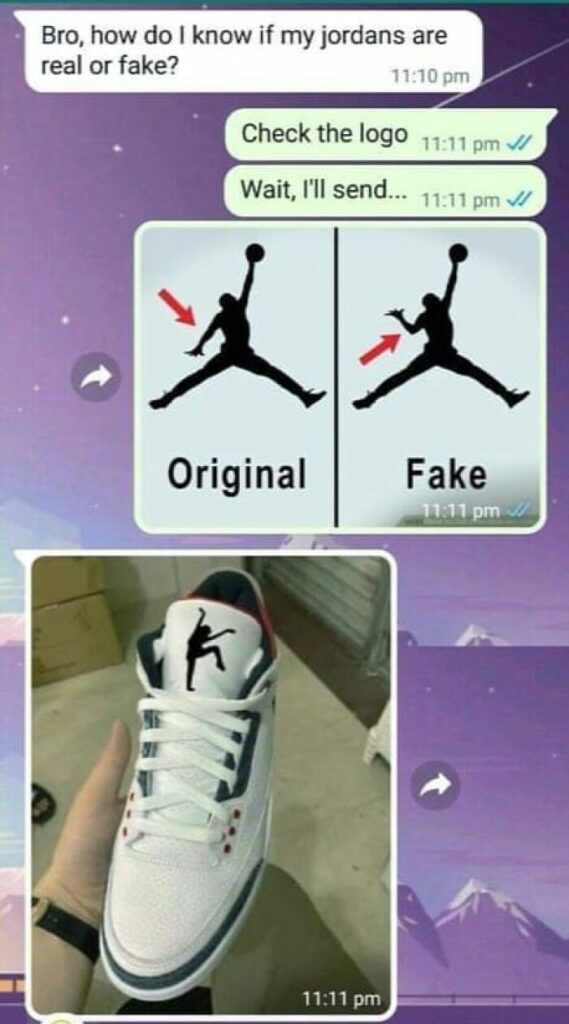 Thank you for reading my blog. If you enjoy it please pass it on to a family member or friend, thank you! Or Buy Me a Coffee, thank you!
Some of the links are behind a paywall. You can try to read them using Archive.is.
TBB
travelbloggerbuzz@gmail.com
You can join 557 email subscribers to receive each blog post by entering your email address below and then clicking on Subscribe:
Opinions expressed here are author's alone, not those of any bank, credit card issuer, hotel, airline, or other entity. This content has not been reviewed, approved or otherwise endorsed by any of the entities included within the post.