Another TBB post featuring the most eclectic links around the web such as ponzi schemes, Crypto influencers, biking cities, gun control, the seven varieties of stupidity, factors contributing to investing success, rallies to the bottom, the crypto skeptics like me are finally coming out in droves lately it appears as more innocents are taking to the woodshed, top US beaches, Ann Arbor and Hong Kong, conflicting findings on Paxlovid, Putin's hard choices as the Ukraine war is in Day 100, map of marijuana legality in US states and much more, enjoy!
TBB Blog Mission: To Educate. Entertain. Inspire. In That Order!
Support TBB by applying for CREDIT CARDS or visiting our

LINKS

or Donate

You like my blog? Send a link to someone please!
This blog will publish every Friday in the month of June 2022.
Best of Web articles are truly exceptional and must reads, imho.
I use and recommend Proton VPN <——REFERRAL LINK
PERSONAL FINANCE
What are the four factors that contribute to success for investors? According to THIS article, there are:
Knowledge
Time and experience
Mindset
Luck
Actually, too much knowledge can lead to overconfidence which can lead to…disaster, be careful out there!
Is the recent run up a dead cat bounce or have we left the bottom behind us? First, nobody knows and you should not waste any time listening to "gurus" arguing this or that is going to take place in the next weeks or months because it simply does not matter! For the record, there have been several rallies like this one in past bear markets: Rallies to the Bottom. If I knew the answer….I would be on my yacht!
It's easy to point at charts of years past and say "Buy and hold", but it's much harder to "Buy and hold" while living through them. Then again, maybe that's what separates the good investors from the great ones. Unfortunately, there's only one way for you to find out. [I think going through this stock market correction is a great lesson for younger investors who are experiencing it for the first time because they will learn more about themselves and will become better investors in the years/decades ahead, embrace it!]
Every month there is a roundup of the latest ponzi schemes in The Ponzi Scheme Blog. I read it and shake my head to oblivion. RUN away if you are promised such returns! For the nth time, please avoid these:
…promised returns to investors ranging from 12% to 36% from real estate investments
…promised huge returns from foreign currency exchange trades
…promised profits as high as 62% annually on the website and through YouTube videos
…represented that the fund "had extremely successful trading performance, with cumulative returns upwards of 2,500% from the fund's inception"
…promised returns of 8% to 25% per month
…promised 20% returns every 60 days
…claimed returns of more than 35%
…promised returns of 30% to 50%
…promised returns of 3% to 6% daily
There are some fantastic podcasts here, take a look at Focus on Facts. Too bad there are no new episodes. I really enjoyed the "F" is for Fraud and "How to Lose $20 Billion in a Week": The Saga of Bill Hwang and Archegos Capital.
CRYPTO
In my blog post last week I introduced you to the Web3 Is Going Just Great website. The Washington Post did an article on the person running it, Molly White: First she documented the alt-right. Now she's coming for crypto. Hopefully my blog can make such a difference in people's lives!

"Most of my disdain is reserved for the big players who are marketing this to a mainstream audience as though it's an investment, often promising to be a ticket out of a really tough financial spot for people who don't have many options," White said. "It's very predatory." [Same!]

"People are putting in money that they can't afford to lose," White said. "They thought this might be their ticket out of poverty or they can finally stop working that minimum wage job and then all their savings are gone."
We are on a roll now…How Influencers Hype Crypto, Without Disclosing Their Financial Ties. Avoid these assholes! I have never watched a single second of a video of this Logan Paul dude…but he recently promoted a new cryptocurrency that went by the name, please sit down, Dink Doink.
In his endorsements, he had failed to mention some relevant information: He and the project's creator were friends, and they had come up with the idea for the cryptocurrency together. He had also received a large allocation of Dink Doink coins when it launched.
Not long after Dink Doink's crash, Mr. Paul started an NFT collection called CryptoZoo, which was widely mocked for featuring stock images of animals. Mr. Paul blamed the staff who helped run the project for CryptoZoo's problems. Now, he's working with a new team on a crypto venture called Liquid Marketplace, which uses blockchain technology to let investors buy fractions of physical objects.
Like I said, RUN the other way! Even better, starve these people of your clicks, NEVER click on them, thank you! Here is the archived link.
Heartbreaking to read: From Argentina to Nigeria, people saw Terra as more stable than local currency. They lost everything.
26 technologists draft an open letter to US lawmakers urging them to responsibly legislate crypto industry. See the link to it at the bottom of the post, great read!
Best explanation on Bitcoin in the Focus on Facts podcast introduced in the previous section: Bitcoin: Currency of the Future of Just Another Bubble?
TRAVEL
I must admit I had never heard of this doc! 'Dr. Beach' Announces Top 10 U.S. Beaches For 2022.
This is great: 7 Great Biking Cities (and Which Trails to Ride). No. 1 on the list is Copenhagen. My daughter recently visited it and I asked her what stood out and she said…biking! Archived Link.
I chuckled when I saw this article in Travel & Leisure about my hometown Ann Arbor: This Michigan City Is One of the Best Places to Retire in the U.S. — Here's Why. Especially with this line: "The city, nicknamed "Tree Town," offers a variety of outdoor activities, cultural events, excellent health care in the state of Michigan, and an appealing range of home prices." Ok, all is true except "appealing range of home prices"—–> Lol as home prices have exploded around here!
I always loved the unique density of Hong Kong. And the photography capturing it all: Photographer Shows Why Hong Kong Is Called The Concrete Jungle.
GUNS
I am temporarily replacing the Ukraine War section with Guns…
Love the writing in Texas Monthly: A Year of "Protecting Children" in Texas. State leaders have campaigned in 2022 on "saving" Texas children from threats real and imagined. All the while, we've been selling them out. 
Watching massacre after massacre and doing nothing is so depressing and infuriating! Let's get something straight: The Science Is Clear: Gun Control Saves Lives.
How can a 18 year old kid go buy AR-15s legally but can not drink alcohol is beyond absurd! But we have America's gun culture – in seven charts.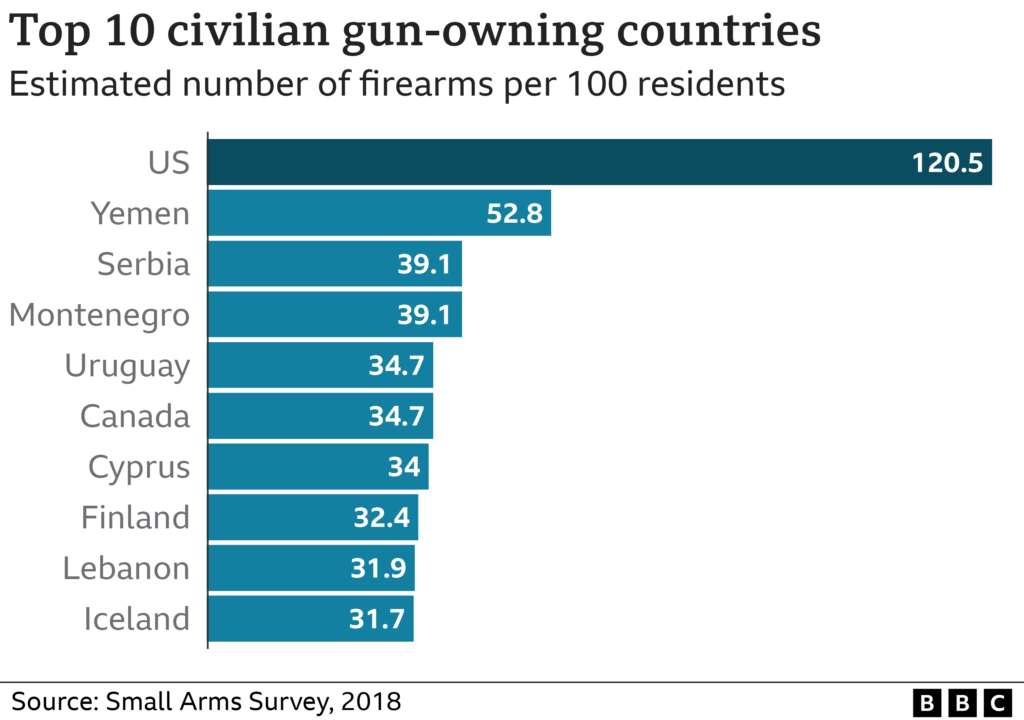 COVID-19
An update on the Covid State of Affairs as of May 31.
We are in the middle of our second largest case surge and our fifth largest hospitalization surge. If you don't want to get sick and/or want to protect those around you, wear a good mask. If you do get sick, even the sniffles, test yourself. Trust the positive test; if you're negative, retest in 24-48 hours. If you're high risk, please consider getting a prescription of Paxlovid (find a test-to-treat place near you here or call your physician). Stay healthy out there and break those transmission chains.
When I test positive eventually, I am having second thoughts of saying yes to Paxlovid: Rebound COVID Is Just the Start of Paxlovid's Mysteries. There's plenty more to learn about the lifesaving antiviral COVID treatment. 
ODDZ & ENDZ
Today is Day 100 of the Ukraine war! And this is a really good summary of where we stand: Putin's Hard Choices.Why the Russian Despot Can Neither Mobilize Nor Retreat. And here are some Unsparing Images from Ukraine Show War at the 100-day Mark. Please stop bitching about the high cost of gas…nothing compares to the suffering of the Ukrainians ok?

Best of Web: I enjoyed this one so much! Seven Varieties of Stupidity. Read it all, you will find yourself nodding your head thinking "yes, I know these people!" and you will also laugh too. And possibly cry…
We are becoming Amsterdam lol: Map of Marijuana Legality by State.
Some random shots from the Photo Awards 2022.
MILES & POINTS
HOT CREDIT CARD OFFERS: 60k CHASE Sapphire Preferred, 75k Capital One Venture X, 75k CHASE Ink Cash, 75k CHASE Ink Unlimited, 100k CHASE Ink Business Preferred, three 75k CHASE Southwest cards, 60k CHASE World of Hyatt Visa, 50k CHASE Sapphire Reserve, 60k CITI Premier, 20k CHASE Freedom Flex, up to 30k CHASE Freedom Unlimited, 70k CHASE United Explorer, 140k IHG Rewards Premier, 5 FREE Nights with Chase Bonvoy Boundless, 20k CITI Custom Cash, and many more, including many AmericanExpress cards, including Delta, Marriott and Hilton cards! Please check out my Affiliate links. Terms apply to American Express benefits and offers. Visit americanexpress.com to learn more.

If you do not see a credit card with my affiliate links, perhaps I could refer you? Contact me!
This section is about my hobby addiction of collecting frequent flyer miles and hotel points since the early 1990's! Feel free to skip this section and parts of the next one if this is not for you.
Newbies: This hobby is mostly about getting the fat signup bonus of travel rewards credit cards while of course never ever carrying a balance. In translation, poor people who get these cards and then get in over their heads sadly end up subsidizing these fat signup bonuses that allows us to travel for free or at a much lower cost than paying full price. More often than not, in business and first class cabins and staying in suites, you know, living large lol. But it takes a lot of work to do this well, you must be very detailed and organized and of course have great money habits too. In addition, earning may be easy but when it comes time to actually use these miles and points you will not find many bloggers warning you about the difficulties and frustration you will encounter.
Breaking: Surprisingly, this offer is back! Chase Marriott Bonvoy Boundless FIVE Free Night Certificates (Up To 50,000 Points Each) Bonus. I am no fan of Marriott Bonvoy but this offer I must admit is very tempting as you can enjoy almost a week at a very nice property anywhere in Marriott's vast footprint. Available HERE under Card Category/Hotel, thank you for supporting this blog! Remember, you are NOT allowed to ever carry a credit card balance if you ever get a credit card here, ok?
The Capital One Venture X card recently had a 100,000 point signup bonus. It is now a still lucrative 75,000 point signup bonus after a minimum spend of $4k in the first three months. If you like simplicity and are looking for one (premium) card, I highly recommend this card (and yes, I have it myself!). It has an annual fee of $395 but it comes with a VERY easy $300 statement credit for travel booked on its excellent travel portal, essentially turning it to a $95 annual fee card. Wait…at each card anniversary you earn 10,000 points essentially making it FREE! Every dollar of spend earns 2 points and flights booked on the travel portal earn 5 points per dollar. You get a Priority Pass Select lounge membership and, this is important, you can add four authorized users FOR FREE who can also open their own Priority Pass Select membership. No foreign transaction fees. Awesome seats at baseball stadiums for just 5k points. And lots more. Available with my Credit Card Links, thank you for your support!
And here we go again, the 75,000 signup bonus for the Southwest credit cards is back: Chase Southwest Personal Cards: 75,000 Points with $5,000 Spend (Plus, Premier, Priority). You can find them at the same place as mentioned above, thanks!
The Chase Sapphire Preferred card signup bonus is back down to 60,000 Ultimate Rewards points. For the time being, the REFERRAL links still offer 80,000 points, here is my daughter's CSP referral link, she needs more points after her trip to Europe, she thanks you in advance! 🙂 I believe this will go down to 60,000 points soon so you have been warned.
Well, at least Chase is trying to improve as its travel portal and lounges suck: Chase Announces New Travel Portal and Total of 9 Sapphire Lounges.
I have over one million Chase Ultimate Rewards points so I am being tempted by this: Chase Transfer Bonuses: 30% for Avios, 50% for Marriott. I am referring to the Avios one, NOT for the Marriott one which I think you have to be insane to even consider it…unless you need just a few more points for a particular award you have in mind. British Airways is even growing its US Flight Network with finally starting Portland service and of course it has the A380 still flying around in some of its US destinations, now 26 in total!
This is a useful post for newbies to start learning how we talk in this hobby: A Guide to Common Abbreviations and Acronyms in Miles and Points.
BLOG BUZZ
We are now entering BLOG BUZZ, a section for advanced hobbyists and veterans of this fast imploding hobby and also a section where I go on and on about some stuff that happens in my life because it helps me feel better about myself.
I am committing to posting at least one comment daily in my blog, thank you for visiting.
As of today I have burned 639,147 miles and points year to date.
Pretty good post for advanced hobbyists: Avoiding phantom award space basics.
Looking forward to run the half marathon Ann Arbor Dexter race again. Last year me and my wife ran the 10k race and this year she will run the half marathon. She will eat my dust, I guarantee it lol.
Our daughter is back from Europe and she loved it. Madrid, Copenhagen, Berlin, Nice, London, Mykonos Greece. 60,000 AA miles to get her to/from Europe while she flew Ryan Air, Easy Jet, British Airways and Aegean within Europe. Mostly stayed in Airbnbs and I burned one Hyatt free night cert at the Grand Hyatt Berlin and 50,000 Hilton Honors points at the Hilton Garden Inn in London Heathrow Terminal 2 for a much needed overnight stay. She loved visiting lounges with her Amex Platinum and Priority Pass cards while her two friends were wondering how she does it and she answered "it's my dad" 🙂
Running in hot weather this week was kind of painful as the body adjusts to it…
I enjoyed watching Top Gun Maverick, needed a movie that I did not think about later much. The scenes with the planes were awesome indeed.
Boston Celtics beating the Golden State Warriors in five in the the NBA Finals? The Celtics Game 1 performance was impressive, wow.
I am really proud when I click "Publish" on each post. Enjoy another blog post and stay healthy my friends.
Let me leave you with this…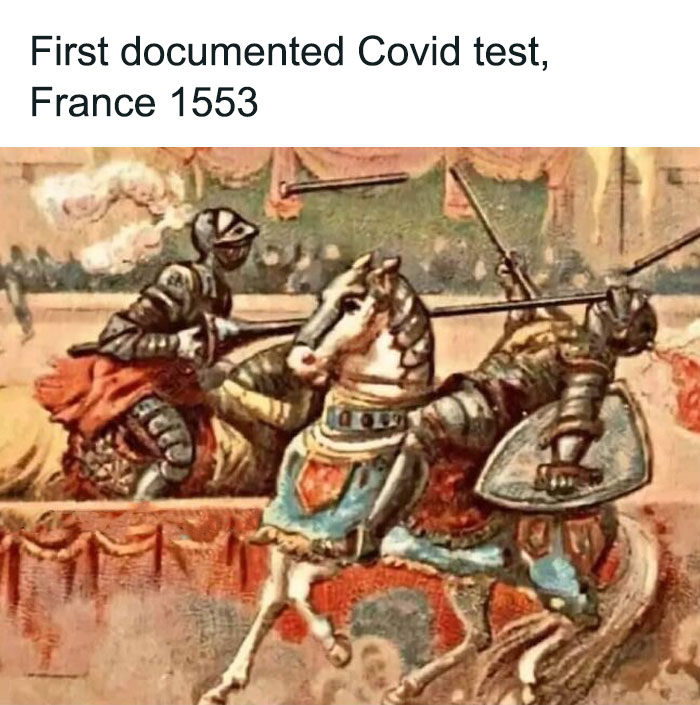 Thank you for reading my blog. If you enjoy it please pass it on to a family member or friend, thank you!
Some of the links are behind a paywall. You can try to read them using Archive.is. Or use 12ft Ladder. Or the Firefox browser.
TBB
travelbloggerbuzz@gmail.com
Follow TBB on Twitter @FlyerTalkerinA2.
You can subscribe to TBB below, winners only!
Opinions expressed here are author's alone, not those of any bank, credit card issuer, hotel, airline, or other entity. This content has not been reviewed, approved or otherwise endorsed by any of the entities included within the post.