We bring you a premium card annual credits guide, how mileage runs end, loyalty fatigue is here, visit the new country of the Trash Isles, do some LSD, stand with porn actors replaced by robots, fly over Azores, learn about the life of a movie extra, go to some salt lands in Bolivia, check out some weird houses in Moscow, troll some Titan bloggers and more. For you. Freeeeeeeee!
TBB Blog Mission: To Entertain. Educate. Inspire. In That Order!
This is a good guide of all the annual credits of the premium travel rewards credit cards.
I can not believe how some were still doing mileage runs and playing the game of the airlines! Free agency is best. Anyway, we have another one going free agent it appears: Singapore Airlines Just Killed the Mileage Run.
I think loyalty programs are still going strong but there is no doubt that there is a certain level of fatigue that is plaguing them. Heck, I am tired/bored/disgusted/fedup and most of you surely are too! I guess, the struggle is real: Loyalty-Program Fatigue and What to Do About It. Apparently, the future is mobile and blockchain. I guess we shall see…
According to the 2017 Colloquy Loyalty Census, the average U.S. household has 30 loyalty schemes, but 54 percent of them are inactive.
After you see this video about Azores, you will want to book a trip to visit it!
It amazes me what people do for money. This dude can consult with you online how to do LSD microdosing (WTF, really?) for $127 per session. Apparently, this is a thing in Silicon Valley!
I remember in college there was a call for movie extras in Ann Arbor. I do not even remember the movie. It was not for the pay, it was for the "Hey, I was in a movie!" effect. Well, here is an interesting story of someone who apparently made it a career and may lead to something more: The Curious Life of an Extra.
For my regular sex robot related news, I have one for you. From the Onion: Adult Film Industry Replaces 500 Porn Stars With Hydraulic Robotic Fisting Arm. I am telling ya robots are taking over our jobs woohoo! I could have pasted here the whole article as it is HILARIOUS but I won't so you just have to click it. No shocking video but prepare to see a shocking picture of this arm LOL.
Hey, maybe your retirement may not be so horrible after all. Interesting talk about the longevity bonus and stuff like that. And then you get this, sad!
The median amount of saving for households age 65 to 74 was $148,000, less than three times the median U.S. salary of $55,775, according to 2015 Government Accountability Office report, and far below the required amount that would ensure a comfortable lifestyle
One day I will do the trip to the salt lands in Bolivia. Until then, you can see this Ultimate Guide Salar de Uyuni at GlobalGaz.
The world's newest country may become an island made of trash. Pretty clever campaign actually…
Never heard or seen the Bagel House of Moscow? Now you have, thanks to TBB!
BLOG BUZZ
This section is for advanced level hobbyists and veteran blog readers & personal rants & stuff
That was one of the slowest miles & points weekends in a very long time. Or maybe I don't spend as much time as I used to anymore in the weekends because I am busy biking 26 miles with Mr.s TBB and stuff like that 🙂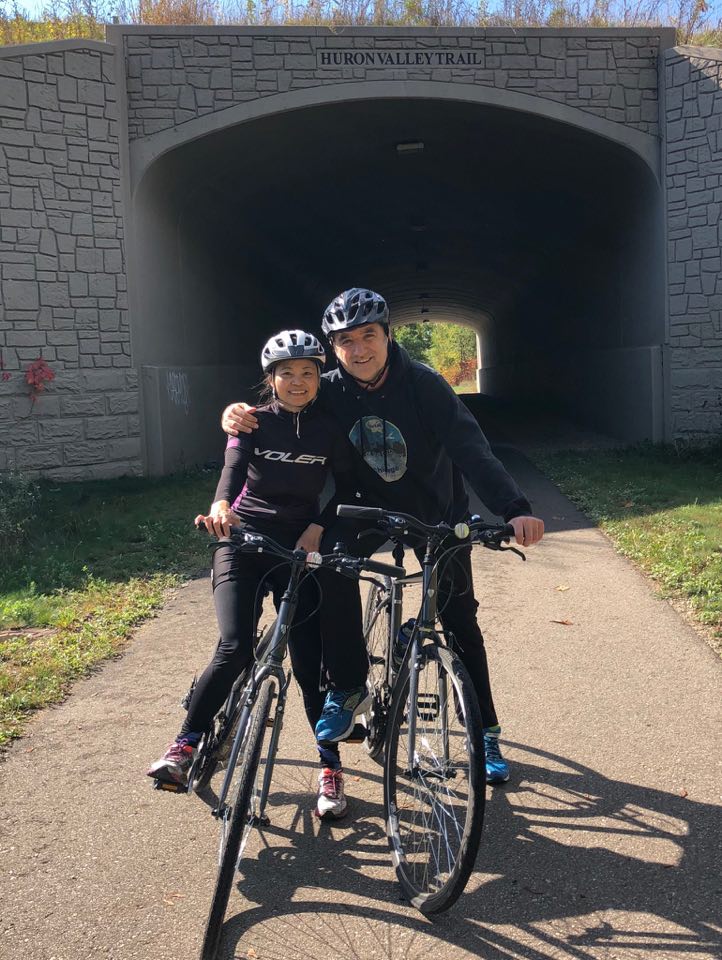 I wonder about the standards at MMS. I would never post food that is so nasty looking!
When TBB trolls TPG…who then trolls you back. All I did was point to them that they need to train interns better how to slide in those credit card affiliate links. Because that is what they are there for 🙂
Great start to the past sports weekend with both USA and Greece getting hugely important wins to qualify for the 2018 World Cup. But then they were followed by losses by both University of Michigan and the Detroit Lions, boo!
And  l leave you with this…Please meet the TBB dog!
Check out my updated blog lists: Blogs I Love, Blogs I Like, Blogs To Ignore
TBB
travelbloggerbuzz@gmail.com
Follow TBB on Twitter @FlyerTalkerinA2
You can subscribe to TBB below, winners only!
Opinions expressed here are author's alone, not those of any bank, credit card issuer, hotel, airline, or other entity. This content has not been reviewed, approved or otherwise endorsed by any of the entities included within the post.