Here is another post with five Best of Web links I have found worthy to share with you: Putin's strategic error and dramatic geopolitical repercussions, Now You Get It as in going through something is dramatically different from theorizing it, we ask and attempt to answer what if Russia loses, a visual guide to the European States and the amazing winners of the 2021 World Nature Photography awards.
TBB Blog Mission: To Educate. Entertain. Inspire. In That Order!
Support TBB by applying for CREDIT CARDS or visiting our

LINKS

or Donate

You like my blog? Send a link to someone please!
The Best of Web posts are much shorter in length with material that is a notch or two above what you see in the regular TBB posts.
Click on the headline for the link!
As each day goes by, we all realize how spectacularly Putin miscalculated here, wow! Where to start…The paragraph below perfectly captures this:
Putin's invasion of Ukraine has primarily succeeded in materializing his worst fears: a unified West, a more militarized Europe, and a stronger, more attractive NATO. No matter how the invasion ends, this will be one of its legacies. Putin has demonstrated his willingness to violate the sovereignty of Russia's neighbors, in full view of the world, with little regard for the consequences. Several of those neighbors are now justifiably asking themselves, Could we be next?
You also have the public opinion in both Sweden and Finland decisively swinging towards pursuing NATO membership and… Russia's neighbors in Georgia and Moldova recently followed Ukraine's lead in submitting applications for EU membership, in a clear effort to position themselves closer to the West. Oh, by the way, both Sweden and Finland are sending military aid to Ukraine. "Everything has changed".
Meanwhile…
The EU has become much more assertive in its own military capabilities, even going so far as to supply Ukraine with half a billion dollars' worth of arms and other military aid. (Two EU member states, Germany and Denmark, are also increasing their military spending.) "The difference between being a member of the EU and being a member of NATO in terms of what the response would be to Russian aggression will be very marginal," Stefan Wolff, an international-security expert at Britain's University of Birmingham, told me. "It will exist on paper, but probably not in reality."
Still, the way observers such as Stubb see it, the timeline hardly matters. "There is no point of return," he said. "What is happening is exactly what Putin did not want to happen."
All this on top of an incredible avalanche of sanctions effectively killing the Russian economy with an exodus of all Western companies that are now ashamed of being associated with an invading bully so desperate that is reverting to bombing hospitals, schools and maternity wards, turning the ruble into rubble, still not opening its stock market, oligarchs in retreat being hunted, and on and on. I don't know, maybe the Russian people should perhaps look within and try to do something to stop this idiot?
A short article by Morgan Housel.
Most actions have two sides: skill and behavior. What's true in theory vs. how it feels in the moment. The gap between the two can be a mile wide. No amount of empathy and open-mindedness can recreate emotions. Textbooks and classrooms can't teach what genuine fear, adrenaline, and uncertainty feel like. So you think you understand how a field works until you experience a new part of it firsthand. Then you see it through a completely different lens.
You know, I wonder about all these new investors who discovered Robinhood and trading meme stocks during the pandemic sitting at home and burning through the free stimulus money…Some guy told a colleague podcaster that Cathie Wood , manager of the ARK Innovation ETF, that "she can't lose"! A lot of these people have experienced a life lesson losing their ass. Anyway…
Two other things that must be experienced before they can be understood:
Losing a third of your money or more
I don't think there's any way to understand what a bear market feels like until you've lived through one.
Outsized success
Most mental upside comes from the thrill of anticipation – actual experiences tend to fall flat, and your mind quickly moves on to anticipating the next event.
As mentioned earlier in this blog post, I think Russia has already lost and lost big in the big picture. Actually, the losses are spectacular and I wonder how Putin can survive this. He is obviously doubling down and trying to exert maximum terror on the ground to extract some concessions by the Ukrainians to bring back to Moscow and sell in his controlled media as a win. He may be able to do that most experts believe but I am starting to think that time may be on the Ukrainian side here and they could counter attack and rout all the hapless overstretched Russian forces running out of, well, everything. I don't know, no one does. I am no expert in geopolitics!
First, the obvious:
Russian President Vladimir Putin has made a strategic blunder by invading Ukraine. He has misjudged the political tenor of the country, which was not waiting to be liberated by Russian soldiers. He has misjudged the United States, the European Union, and a number of countries—including Australia, Japan, Singapore, and South Korea—all of which were capable of collective action before the war and all of which are now bent on Russia's defeat in Ukraine. The United States and its allies and partners are imposing harsh costs on Moscow. Every war is a battle for public opinion, and Putin's war in Ukraine has—in an age of mass-media imagery—associated Russia with an unprovoked attack on a peaceful neighbor, with mass humanitarian suffering, and with manifold war crimes. At every turn, the ensuing outrage will be an obstacle to Russian foreign policy in the future.
Assuming the Russians keep bombing Ukrainian cities into submission to "win" (think Grozny scenario…assuming they don't run out of bombs and rockets) then what?
To work at all, then, the occupation would have to be a massive political undertaking, playing out over at least half of Ukraine's territory. It would be incalculably expensive. Perhaps Putin has in mind something like the Warsaw Pact, through which the Soviet Union ruled over many different European nation-states. That, too, was expensive—but not as expensive as controlling a zone of internal rebellion, armed to the teeth by its many foreign partners and on the lookout for any Russian vulnerability. Such an effort would drain Russia's treasury. [Remember, most of the Russian Central Bank's reserves are out of their reach!]
This is why below I still think Russia will come to a peace deal soon…
Meanwhile, the sanctions that the United States and European countries have imposed on Russia will result in a separation of Russia from the global economy. Outside investment will fall away. Capital will be much harder to acquire. Technology transfers will dry up. Markets will close to Russia, possibly including the markets for its gas and oil, the sale of which has been crucial to Putin's modernization of the Russian economy. Business and entrepreneurial talent will flow out of Russia. The long-term effect of these transitions is predictable. As the historian Paul Kennedy argued in The Rise and Fall of the Great Powers, such countries have a tendency to fight the wrong wars, to undertake financial burdens and thus to deprive themselves of economic growth—the lifeblood of a great power. In the improbable event that Russia could subdue Ukraine, it could also ruin itself in the process. [Bold font for emphasis]

At the same time, it is probably not a good idea to totally humiliate Russia…because, nukes!
Hopefully, this happens but nothing is guaranteed, we live in interesting times with changes coming at us in dizzying speed!
If the United States and Europe can one day help restore Ukrainian sovereignty, and if they can simultaneously nudge Russia and China toward a shared understanding of international order, Putin's greatest blunder will turn into an opportunity for the West. But it will have come at an incredibly high price.
You.Must.Click.This.Link.Thank.Me.Later!
Since Europe is in the news, let's learn about its members and EU, Eurozone, NATO and Schengen:
And I leave you with this…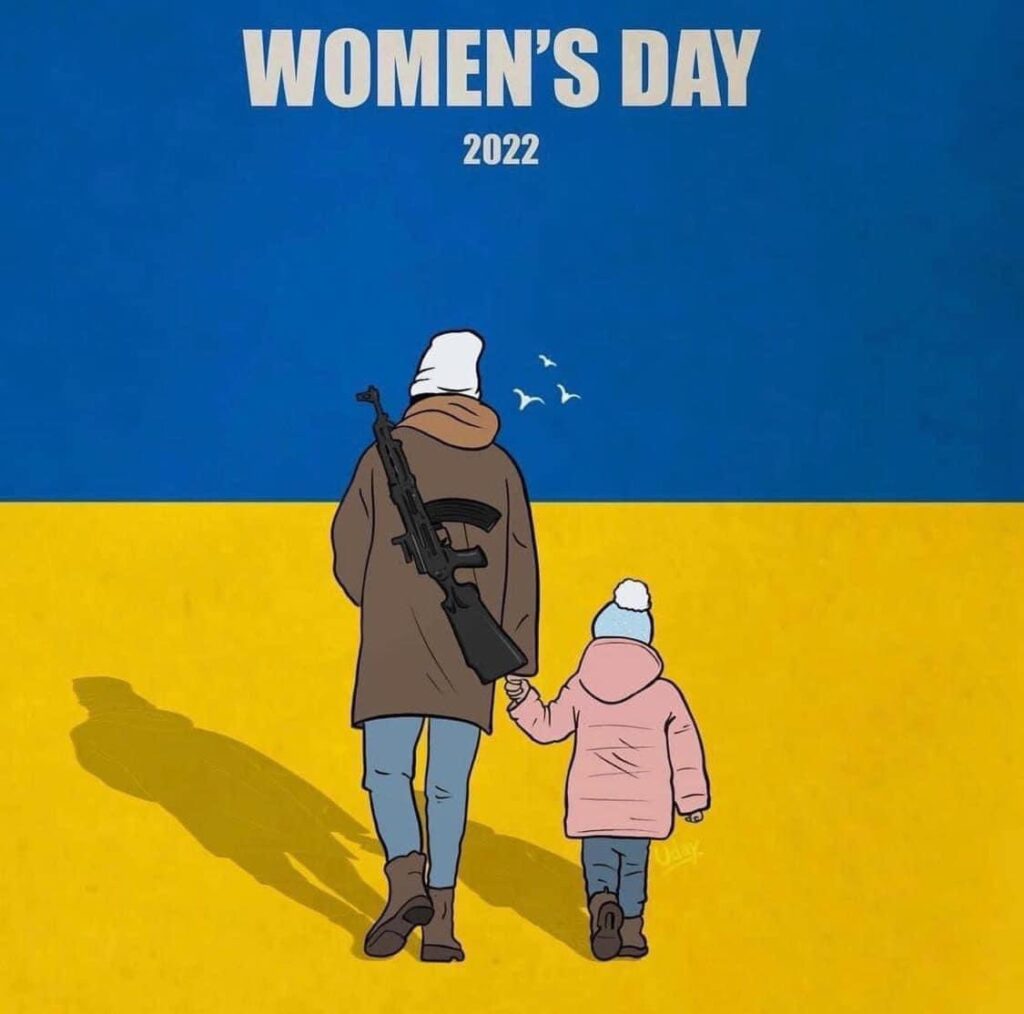 Thank you for reading my blog. If you enjoy it, please pass it on to a family member or friend, thank you!
Some of the links are behind a paywall. You can try to read them using Archive.is. Or use 12ft Ladder. Or the Firefox browser.
TBB
travelbloggerbuzz@gmail.com
Follow TBB on Twitter @FlyerTalkerinA2.
You can subscribe to TBB below, winners only!
Opinions expressed here are author's alone, not those of any bank, credit card issuer, hotel, airline, or other entity. This content has not been reviewed, approved or otherwise endorsed by any of the entities included within the post.