We bring you the ridiculous Qatar devaluation, news of eMiles closing its doors, visit 54 great towers, reveal the world's cheapest airlines, this has been the year of bank denials, fly to space from a Russian cosmodrome, fly by awesome Jupiter, bike around the world, get more Amex offers, the opioid crisis is everywhere, the sonic attacks continue, fly over New York City, get you at an awesome financial position by age 35 and much more for you freeeeee!
TBB Blog Mission: To Educate. Entertain. Inspire. In That Order!
Support TBB by applying for CREDIT CARDS, shopping with our AMAZON AFFILIATE LINK & clicking our REFERRAL LINKS
Finally! Third-party Amex Cards can Now be Enrolled in Amex Offer Deals with 'American Express Connect'.
As I was thinking to finally burn some miles to fly Qatar's QSuites, the airline added a $100 surcharge per segment. Yikes! Do not take this as a sign that bloggers will be less enthusiastic selling their readers travel rewards credit cards promising you how to fly for freeee just like them smh. Wait! On top of that they announced a Delta like massive devaluation in their own awards too! You know what is coming when they do not publish it but let you figure it out yourself in their Qcalculator LOL
Effective from 27th May 2018, Qmiles redemption requirements for award tickets will be revised. Please visit our Qcalculator to see revised Qmiles.
"revised"——->increase A LOT! For the gory details see this post.
Next time you check into a Kimpton hotel (through September 3, 2018), say the words "Out of Office" and you will get something freeeeee. No, I would not do a separate blog post for this ridiculous "news" item okay?
eMiles is closing June 15. If you had enough miles for a redemption or very close to one, it may be worth it to do it NOW. I redeemed for 500 United miles in my wife's account, the other three in the family were nowhere near. I am not surprised by this development as the site turned into a major spam operation lately.
I think this list is pretty good: The 7 most frustrating airports around the world. I think Charles de Gaulle CDG is at the top deservedly so!
Links to 54 Great Towers.
Is it only me who thinks KLM's iflymagazine is totally awesome? Here is a wonderful link to the five most beautiful bike routes.
The resolution is AMAZING! Ultra ultra HD 12K aerial video of NYC
Remember when I posted a link with a story with some mysterious sonic type attacks in Cuba? Well, they have now spread to Guangzhou, China. I am telling you, something really creepy is going on involving state sponsored shenanigans! If you click my links I will go undercover to expose the truth for you #justkidding.
This is very disturbing! The Opioid Crisis Is Not Just An American Epidemic. Article is about the situation in Nigeria. It will shock you! #forreal
The personal finance world online somehow exploded after a writer wrote this article: This is how your finances should look in your 30s. And the writer took a lot of punches for it and she came back with a great article as the response.  Yes, save twice your salary by the time you're 35—and 7 other things you should do. I agree with them all…I would put the last point about compounding to the very top though! Definitely good reads if you are in your 30s.
These are so amazing!!! The awesome beauty of Jupiter captured by Juno, in 13 photos.
And the world's cheapest airline is:
What a great travel experience this must be: Five Days At The Russian Cosmodrome Baikonur For A Manned Space Launch Day Five.
Personal Finance Digest has a meetup in Charlotte on Saturday June 2.
I added Secret Flying to the TBB Blogs to Ignore list. This headline was just way too much! If you click on this clickbait YOU are part of the problem!
VIDEO: Drunk American Airlines passenger arrested after brawling when he wasn't served more beer
A couple of good posts for the true hobbyists I guess:
Yes, collecting SkyMiles still makes perfectly good sense, you dolt – The Free-Quent Flyer
The reason "I started this blog for friends and family" became an immediate cliche to describe affiliate bloggers is that it has a hint of truth in it: our friends and family have no clue what travel hacking is about, and don't have any interest in learning. What it misses is that it is good and right that most people have not the slightest interest in travel hacking, not because it keeps the game alive, but because most people have better things to do. [So true…]
How can I say in the same breath that some people overvalue companion tickets and other people undervalue them? Because they are worth different amounts to different people, and different people value them differently! A currency is only overvalued if someone puts more value on that currency (sacrifices more value from alternatives) than it is worth to that person. And to know that, you need to know both what they are sacrificing (what their next best alternative is), which we can mostly approximate using widely-available 2%/2.5%/3% cashback credit cards, and how much the miles they earn are "really" worth, which depends on their particularized travel and booking patterns. [This is like when someone asks me what stock to buy…We are all different!]
If anybody tries to tell you the right program to meet your travel needs without knowing anything about you, it's a sure bet they're looking out for somebody besides you. [Right on!]
2018 is the year of denials, it seems – Windbag Miles
This is more in tune of what is happening among many of us hobby veterans…And I find myself nodding in complete agreement, sad!
It's starting to make me rethink my strategy a little bit, since it does seem like the gravy train I've been on is coming to an end.
What's most concerning to me isn't the restrictions banks are putting on earning bonuses, but rather the restrictions on actually getting approved for cards in the first place.
Now I'm at a crossroads, since I've mined all the low-hanging bonus fruit as well as a bunch of fruit higher up in the tree
I could keep scraping the barrel for more bonuses here and there.
I'm torn, since the bonuses I mentioned above certainly present a good opportunity, as well as almost a year's worth of minimum spending if I chased down every one of those opportunities. However, all of those cards offer bonuses that are at the margins of my overall travel strategy, so it may make sense to try to pull back and look at the longer-term picture, especially since I have enough points to meet my travel goals for the next couple years.
This year started off with a lot of promise, what with new Hilton cards in January and rumors of new SPG/Marriott cards as well as rumors of Barclay introducing a new premium card with transferrable points. While the Amex SPG news is undoubtedly good, Chase's changes to Marriott and IHG's cards are mostly irrelevant given my reluctance to poke Chase in any way, and the Barclay card was a transcendently lame dud. The landscape isn't being upended by any game-changing cards right now, and whenever a new card does come out, it's not even certain that it will be available to churners in the first place.
The internet exploded with this guy, Trump's goons would have deported him!
Guy Risks Life and Deportation to Save Baby Dangling Off 4th Floor Balcony
And I leave you with this…Incoming!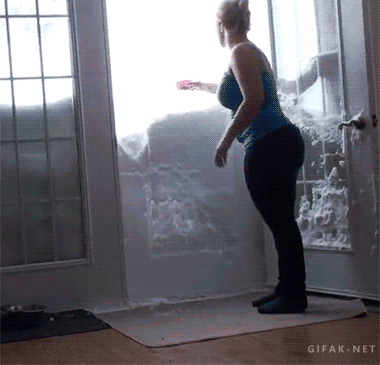 TBB
travelbloggerbuzz@gmail.com
Follow TBB on Twitter @FlyerTalkerinA2
You can subscribe to TBB below, winners only!
Opinions expressed here are author's alone, not those of any bank, credit card issuer, hotel, airline, or other entity. This content has not been reviewed, approved or otherwise endorsed by any of the entities included within the post.