Another TBB post featuring the most eclectic links around the web such as warnings about real estate syndicators, success costs, China decoupling, AI Canon, the sad state of Delta Skymiles, Putin keeps blaming his stupid war on the Americans, one year since Uvalde, bat scientists working to save us, European night trains, food photographers, city hopping, team Hoyt has left our planet, Movie Pass is back, mushrooms time lapse and we catch up on the latest miles and points action in an era of crazy travel demand, enjoy your weekend!
TBB Blog Mission: To Educate. Entertain. Inspire. In That Order!
I use and recommend Proton VPN <—– REFERRAL LINK
You like my blog? Send a link to someone please!
No ads, no clickbait. No sponsored posts.

This blog publishes every Friday and Tuesday…for now.
PERSONAL FINANCE
Starting out with this great article in the Wall Street Journal: A Housing Bust Comes for Thousands of Small-Time Investors. I was reading this and I felt my blood pressure go up. And up. And kept shaking my head with some of these people assholes. I was also pitched some of these for myself and my clients and I ignored them. For so many reasons, where should I start? Anyway, some excerpts stand out:
Over the past four years, Gajavelli built his real-estate empire using funds from dozens of small investors who wanted a chance to earn a landlord's riches without any of the work. He pitched double-your-money returns in ebullient, can-do talks at investor conferences and on YouTube videos. 
Munzer Haque, a former IT professional in Plano, Texas, said he was Applesway's largest individual investor in the company's four foreclosed properties and in two others he described as in trouble. Haque said he and his wife, both in their 60s, lost millions of dollars, the majority of their life savings. Their two adult children also invested in Applesway and lost money, he said.
They were on a bus tour of Dallas apartment buildings, hosted by real-estate investing coach Brad Sumrok, who drives a Ferrari with the vanity license plate "APT KING,"…Mr. Sumrok also charges for membership in his real-estate investment clubs—as much as $35,000 a year—where he teaches the ropes to prospects. 
Syndicators generally invest little of their own money. They collect acquisition fees from investors that typically go from about 2% to as high as 5% of an apartment building's purchase price. They also take management fees of 2% to 3% from the building's gross income. Syndicators often profit even if the investment is a failure, which real-estate analysts say encourages excessive risk-taking at the expense of inexperienced investors.
One of Sumrok's mentors, Grant Cardone, a former car salesman from Louisiana turned syndicator, has amassed 4.3 million Instagram followers, and his company bought $618 million worth of apartments in 2019, according to CoStar. In one December 2020 presentation, Cardone tells the audience that making only $400,000 a year is embarrassing. "My plane eats $2.7 million a year," he said. Cardone didn't respond to a request for comment.
I don't know where to start here, I could do a whole separate post but I ain't got the time for dat! I did make the following comment in the article:
Do not get investment advice on YouTube people!
And don't give the majority of your nest egg to someone because you just trusted that one guy smh…to invest in non liquid direct investments!
and another reader D.H. followed up with this:
And don't get advice from those who drive Ferraris, show their fist in a posting, or charge for an investment club.
Some good points in this article: The Liabilities of Success. Sometimes people just get on the success treadmill doing more, more, more with disastrous consequences on their health and family relationships. It is probably not worth it….but maybe it is for them? I don't know, we are all different! You just need to figure out what success means to you and to hell with what others will think!
...success always comes with liabilities. Choose yours wisely.
UKRAINE RUSSIA WAR/GEOPOLITICS
Actually, decoupling from China has been going on for a while. Decoupling is just going to happen. But totally decouple? Not seeing it, the economic ties are just way too big! Hopefully, we can find a way to patch things up…Oh, China just banned Micron from selling its products, oh boy!
The paranoia is in full force in Russia trying to justify the stupidest war ever blaming again the Americans smh. The Plot Against Russia: How Putin Revived Stalinist Anti-Americanism to Justify a Botched War.
But this resurrected ideology also reflects the disappearance of the bipolar Cold War order and the loss of Russian greatness and power that have come with it. Thus, when Putin and members of his team talk about a new multipolar world, they are simply trying to reassert Moscow's lost superpower status and portray themselves as a guiding light for the former Soviet republics and the countries of Africa, Asia, and Latin America. All of this is a consequence of the psychological trauma of the collapse of the Soviet Union, which the elite who came to power in 2000 carried with them. Twenty-two years later, that trauma has resulted in a global catastrophe
AI
Bookmark this page and come back to it to learn on all things AI. AI Canon.
ODDZ & ENDZ
I can not believe it has been more than a year since Uvalde, how many more? We are going to be seeing more of Kimberly Mata-Rubio : My Daughter's Murder Wasn't Enough. One year ago, before the school shooting in Uvalde, Kimberly Mata-Rubio had never been on a plane or given a public speech or scolded a U.S. senator right there in his office. A year in the life of a grieving mother. I can not imagine the pain of so many…
Thank you scientists! Like this one not giving up for so long.The scientist and the bats. Funders thought watching bats wasn't important. Then she helped solve the mystery of a deadly virus. I had never heard of the Hendra virus before. So many viruses out there!

TRAVEL
This is cool, take a stroll in a city around the world. And listen to cool music to chill out: CityHop.
Amazing photos from the 2023 Food Photographer of the Year. Click link to see bigger versions of the photos.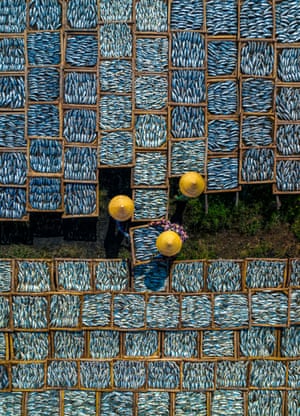 This is cool: Night Train Map in Europe.
BUZZING
A section where I go on and on about some stuff that happens in my life and anything else that just does not fit in another section above.
Remember that guy wheeling his handicapped son in marathons? For decades? Including many Boston Marathons, triathlons and Iron Man races…Anyway, his name was Dick Hoyt and he died a few years ago when he turned 80. And his son passed away this year. And this is their story and it is so amazingly inspirational! Real Sports with Bryant Gumbel: Team Hoyt's Inspirational Story (Full Segment) | HBO.
Friends have been mushroom hunting. It is not my thing. But this is just an amazing video: 1000 Days Mushroom Growth Time Lapse.
I buried the Boston Celtics too soon? With two wins in the last two games against the Miami Heat, game 6 in Miami and the pressure is on Miami Heat to close it out…Here are the Game 5 highlights.
Say what? Movie Pass is back! Let's see how long it will take to go bankrupt again. Also, is it just me or are movies just awful lately? I saw the latest Fast Cars movie and every time I go see them I come out thinking "oh, I wish they would just shut their mouths and just show the cars!", what awful acting omg!
This blog started with a focus on miles and points and travel. It has evolved since then. Everything below deals with the hobby of collecting frequent flyer miles and points. If you are not interested, you can stop here, thank you.
MILES & POINTS NEWS/PROMOS/MY ACTION
We were invited to yet another wedding! In Indianapolis in August. So, I looked at Hyatt and boom, 9,000 points at the Indianapolis Hyatt Regency just a few minutes away from the wedding hotel. This is what I do 🙂
I also canceled daughter's two nights at the Maison Astor Paris, a Hilton Curio property as she will not need them any longer, got back 160,000 Hilton Honors points.
Wife is in Paris spending the last week of our daughter's stay with her. On United miles. She actually flew United through Newark and everything worked out. United flights were completely full. She loved the Virgin Atlantic airport lounge.
Also, travel has surpassed 2019 levels. It seems everyone is traveling these days and this is not good for us travel hackers trying to do what we do best, you know, travel mostly for free, hang in there!
If you happen to be stuck in a Wyndham hotel or your employer sends you at an assignment and you do not mind picking up some Wyndham points, this is a really good promotion to REGISTER for.
There is one constant in this hobby. The Southwest cards will again come up with yet another promotion. The Signup Bonus for the three personal Southwest cards is now 60,000 points each. And, for the first time I can remember, they also come with a 30% Flight Discount promotion code. Chase Southwest Personal Cards Bonus: 60,000 Points + 30% Flight Discount (Plus, Premier, Priority). If you are a regular Southwest customer and you don't have any of the cards and you want to pick one, highly consider the Priority card. Of course, if you can wait to apply later this year the Signup Bonus may be higher and you perhaps could combine it then (and time it perfectly) with getting a Southwest Business card to achiever the famous Southwest Companion Pass. Anyway, ask any questions in the comments. If you decide it is better to grab one now and want to support this blog, please use my CREDIT CARD links, thank you.
ADVANCED:
After Choice Hotels bought the North American part of Radisson, can they really afford this? Choice Hotels Looking To Acquire Wyndham. Not that I am a fan of either program but both have their own sweet spots and they are in danger if this proceeds!
I think all the airlines are trying to imitate Delta and make their own frequent flyer programs more like almost totally worthless Skymiles. You are going to fly Delta because they do the flying part pretty darn good. The miles you earn are an afterthought really. Because they just suck! Will The Points Guy ever say this? Nope, Skymiles win awards and takes out ads lol. I was actually surprised to see it in this blog: The Sad State of Delta SkyMiles in 2023.
I am in bed with the Chase Ultimate Rewards points camp primarily. I should have been taking advantage of Amex opportunities but, you know, I have 4 million miles/points so what is the rush hey? Anyway, even I could not resist going for this now that it went up to 200,000 points wow! 200,000 Membership Rewards for one card?! Amex goes for it with the Business Platinum (targeted). Sadly, it did not work but I will try again over the weekend using different browsers and incognito stuff…
MILES & POINTS
HOT CREDIT CARD OFFERS: 75k CAPITAL ONE Venture X, 75k CAPITAL ONE Venture Rewards,  75k CHASE Ink Business Cash, 75k CHASE Ink Business Unlimited, 100k CHASE Ink Business Preferred, 60K CITI Premier, 40k CAPITAL ONE VentureOne Rewards, $1,000 Cash Back CHASE Ink Business Premier, 140K CHASE IHG Rewards Premier, 60k CHASE Sapphire, 60k US BANK Business Altitude, 60k and 30% off on three Personal CHASE Southwest cards and many more, including many AmericanExpress cards such as Delta Airlines, Marriott Bonvoy and Hilton Honors cards!  Please check out my Affiliate links. Terms apply to American Express benefits and offers. Visit americanexpress.com to learn more. If you do not see a credit card with my affiliate links, perhaps I could refer you?

This section is about my hobby addiction of collecting frequent flyer miles and hotel points since the early 1990's! SKIP if you are not into it!
As of today, I have burned 661,000 miles/points year to date in 2023 and have 4,223,602 miles/points in the bank. Some do drugs, I do miles lol!
Thanks to US banks, very lucrative travel rewards credit card offers come and go all the time. This section will act as a reference point on the best CURRENT offers. I will designate new material preceded by NEW.
The Capital One Venture X card offers a 75,000 point Signup Bonus after a minimum spend of $4k in the first three months. If you like simplicity and looking for one (premium) card, I highly recommend this card (and yes, I have it myself!). It has an annual fee of $395 but it comes with a VERY easy $300 statement credit for travel booked on its excellent travel portal, essentially turning it into a $95 annual fee card. But wait…there is more! On each card anniversary you earn 10,000 points essentially making it FREE! Every dollar of spend earns 2 points and flights booked on the travel portal earn 5 points per dollar. You get access to Capital One and Plaza Premium airport lounges and a Priority Pass Select lounge membership and, this is important, you can add FOUR authorized users FOR FREE who can also have their own Priority Pass Select airline lounge membership. You can transfer your Capital One points to up to 18 Transfer Partners. No foreign transaction fees. Free Hertz President's Circle rental car top elite status. Cell phone protection and PRIMARY rental car coverage. Awesome seats at baseball stadiums for just 5k points each. And lots more. Available with my Credit Card Links, thank you for your support!
Get 75K Miles, Lounge Access & More with the Capital One Venture X Card
See write up above:
NEW: Chase Southwest Personal Cards Bonus: 60,000 Points + 30% Flight Discount (Plus, Premier, Priority)
Remember, you are NOT allowed to ever carry a credit card balance if you ever get a credit card here!
Let me leave you with this:
Some of the links are behind a paywall. You can try to read them using Archive.is.
Thank you for reading my blog. If you enjoy it please pass it on to a family member or friend. Or Buy Me a Coffee, thank you!
TBB
travelbloggerbuzz@gmail.com
You can join 568 email subscribers to receive each blog post by entering your email address below and then clicking on Subscribe:
Opinions expressed here are author's alone, not those of any bank, credit card issuer, hotel, airline, or other entity. This content has not been reviewed, approved or otherwise endorsed by any of the entities included within the post.