Another TBB post featuring the most eclectic links around the web such as the ten alleged reasons Silicon Valley Bank failed, investing success, Do Kwon arrest, amazing podcast from the San Diego bank robber, should you buy a house now?. And Fed printing money, the reasons Bitcoin is up lately, paid crypto scammers get nailed, Dan Wang's annual China letter is again awesome, we revisit the Iraq war, Wagner Group is a bunch of criminals, delusional people think they are getting eaten up by insects, amazing NASA photography, great article about black boxes, the dude who repossesses airplanes, my ongoing research about traveling to Thailand and more, enjoy the weekend everyone!
TBB Blog Mission: To Educate. Entertain. Inspire. In That Order!
Support TBB by applying for CREDIT CARDS or visiting our

LINKS

or Donate

You like my blog? Send a link to someone please!
This blog publishes every Friday and Tuesday…for now.
Welcome to all new blog readers from George, your diligent curator of the BEST web content I find and share with you. No ads, no clickbait.
I will always be tinkering with the Sections in my blog. Adding, deleting, editing them. Because we all evolve, hopefully for the better lol.
SILICON VALLEY BANK/BANK RUNS
We'll be talking about Silicon Valley Bank for a while. It was a weird bank heavily indebted to the tech community. Which hanged them. More on it: The 10 alleged reasons Silicon Valley Bank failed, from sleeping at the switch to being too woke.  I still say if Peter Thiel had not shouted to run…this would not be the leading Section in my blog! Also, this is so true:
The whole banking system is a bizarre confidence trick
Great explanation in a short video: The Fed is Printing Money to Save the Banks. Will it Cause Hyperinflation?
Another video, a bit longer, that answers a question that some of you may have recently: What Happens to Our Investments if Schwab, Fidelity or Vanguard Collapse?
PERSONAL FINANCE
This is really good: 5 Ways Investors Can Succeed by Knowing Their Limits. Yeah, I have been doing this for a living for a long time and I am still surprised how much I still don't know! You must always diversify, hold some extra cash when inevitable sharp downturns occur, avoid leverage and not giving up too early on a particular under performing asset class.
We may know we don't know what we don't know, but one thing we do know is that markets tend to reward us over the long haul. That strongly argues for sitting tight, come what may.
I sent this to my son to get him to calm down until he figures out where he wants to settle down! Should I Buy a House Now?
Regardless of what is happening in the housing market, the right time to buy a home is when you can meet the following conditions:
You plan on being in the home for at least 10 years
You can afford it
You have a stable personal and professional life
CRYPTO/SCAMS
You probably wondered like me why bitcoin has risen so much lately. No, Bitcoin isn't pumping because it's a "safe haven" from banks. And never forget that:
1. Bitcoin isn't a store of value
2. Bitcoin isn't a solution to economic collapse
3. Despite what you see on the Internet, most people are pretty reasonable
4. People who think Bitcoin is a good solution for bank collapse already hold Bitcoin
It is about time and…what took so long? Lindsay Lohan, Jake Paul and Soulja Boy Charged in Crypto Scheme.
One of the most arrogant assholes in the crypto space! Do Kwon Arrested in Montenegro. It will be interesting to see who gets him first, South Korea or the US. If the name does not ring a bell…
Kwon has been the target of several investigations and was even on Interpol's red notice after stablecoin terraUSD (UST) and its $40 billion ecosystem imploded last year, sending shockwaves across the crypto markets.
UKRAINE RUSSIA WAR/GEOPOLITICS
The more I learn about Wagner…the more I despise them, wow! Wagner's convicts tell of horrors of Ukraine war and loyalty to their leader. Reuters tracked down and interviewed five Russian prisoners who fought in Ukraine in return for freedom. They gave the most detailed insider account yet of Wagner's convict army.
I have been reading Dan Wang's annual letters about/from China for a while, this is the one about 2022. It is long and so worth it, must read to anyone interested on China.
How should we reflect on 2022 in China? The starting point must be the three most important events of the year. First, zero-Covid: extraordinarily tight controls that were all abandoned in December. Second, the greater centralization of political power under Xi Jinping after the 20th Party Congress. Third, a declaration of a "limitless friendship" with Russia that had "no forbidden zones" three weeks before its invasion of Ukraine.
Can you imagine if we had not spent all this money on the Iraq war? Iraq war, 20 years later: An insider reflects on the nightmare — and what America has learned. Sobering account…A former State Department official reflects on the road to war and the traumas that followed.
Twenty years later, what haunts me is how much Iraq's current fragile state cost Americans in blood and treasure, how many mistakes were made and how many of those errors were avoidable. There is a troubling sense of what might have been had the U.S. approach to Iraq been internally more unified, thoughtful, measured — and postponed.
ODDZ & ENDZ
Amazing podcast! Time With Mr. Reed. It is from the guy who robbed 12 San Diego banks for love. There is always redemption out there, never give up!
Wow, the delusions out there! Accidental therapists: For insect detectives, the trickiest cases involve the bugs that aren't really there. Wait, I killed a tiny spider the other day in my bathroom lol. Actually, so much respect for this entomologist.
Amazing photography: The Beauty of Earth from Orbit.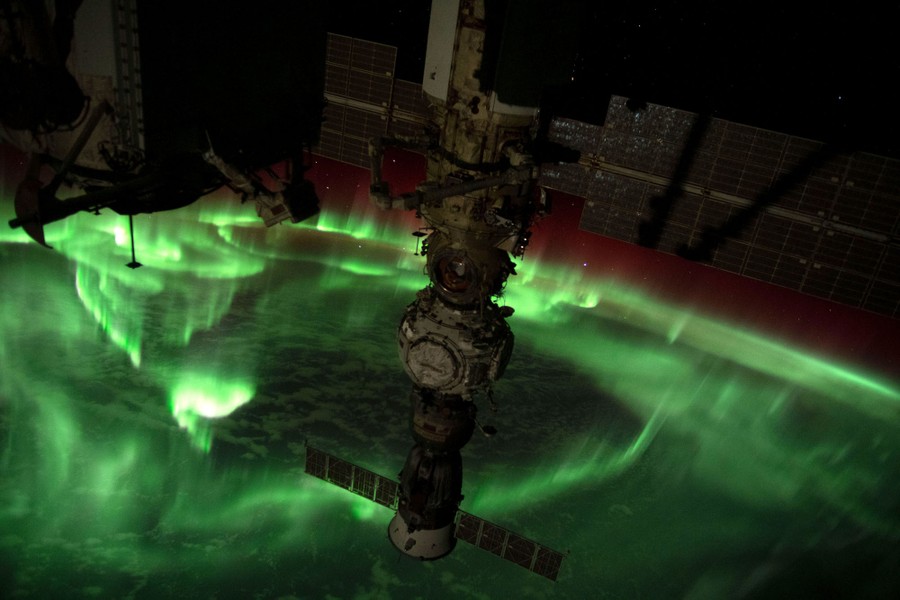 TRAVEL
Great article about black boxes! Black Boxes Are Key to Solving Plane Crashes. So Why Do We Still Have Unsolved Mysteries? The idea of capturing data from inside an aircraft dates back to the inception of air travel—but the developments haven't kept pace with technology.
Another fascinating article for you: The man who repossesses multimillion-dollar airplanes. When banks need to repossess a jet from a bankrupt company or a loan-defaulting mafioso, they call Ken Hill, one of America's only airplane repo men.

Some repossessions go smoothly and a lendee simply hands over the keys. Once, Hill was even offered a home-cooked meal before flying off with a man's plane. But repo work, even when by the books, lends itself to occasional danger. According to the American Recovery Association, the foremost organization for repo agents, an average of 2 repo men die on the job every year. Hill has been "beaten up a few times" (including the shattered kneecap in 2011), stared down by drug transporters, and even chased by a woman yielding a yard rake.
If you are looking to move, maybe consider this factor? These are the best and worst cities to live in if you have seasonal allergies.Or you could move to Buffalo, NY #nope.
BUZZING
A section where I go on and on about some stuff that happens in my life and anything else that just does not fit in another section above.
What a great basketball game between Michigan State and Kansas State in the NCAA Sweet 16. Unfortunately, the Spartans lost in the end of overtime.
I saw John Wick 4 yesterday. As I was watching the body count pile up…I wondered if this contributes to so many psychos losing it and then going on killing sprees with their guns smh.
I follow the politics in Greece. You can not understand this country if you have not lived there. It still needs structural reforms to stand on its feet. There is a lull in paying back the ridiculous amount of debt the country lived on for decades until…2032. Of course Greeks are masters in kicking the can down the road until…they are faced with the abyss. And the country has an amazing knack for self destructing! With elections coming up, I hope, the people do not vote for the former failed leftists again because that will be the final straw. Anyway, this is an excellent read: The Sisyphean task of transforming Greece.
This is not an easy country; not by a long chalk. A part of it looks and may also be European. Another is deeply Balkan and looks, in fact, a lot like what the international literature would call a "failed state." The struggle between the two is constant and sometimes it is even violent.
WTF headline of the day: Chinese startup invents long-distance kissing machine. What?????
Everything below deals with the hobby of collecting frequent flyer miles and points. If you are not interested, you can stop here, thank you.
MILES & POINTS NEWS/PROMOS/MY ACTION
I have not had much time to look for new credit cards or to burn some of my several million miles I have laying around…Not complaining, a good first world problem to have. Update: I see the 60,000 Amex Membership Rewards points from that business checking account promotion have now been posted, chaching!
I am still aiming to burn a big pile of miles/points after we attend a wedding in Singapore in early November 2023. I still need to book hotels and flights back to the US. I initially considered the Maldives but now I am leaning towards Thailand. Phuket is on top to check out. Not too thrilled about the Hyatt Regency Phuket Resort so now I am learning towards checking out more places in Thailand. Maybe also checking out the other Hyatt hotel in Phuket, the Twinpalms Resort. Even considering a few days in the Accor Pullman Arcadia hotel (reflagged from Hilton) actually paying for it but taking advantage of my lifetime Platinum status. We have a good friend who may be in Bangkok at that time so now I am thinking we may fly up to Bangkok and return back to the US from that airport. Leaning towards the Hyatt Regency instead of the Park Hyatt. Also, thinking to check out Pattaya as well. Always looking for feedback, thank you. I wish I had an AI powered bot to do all these bookings and build an itinerary for me… 🙂
A few decent Chase Bank credit card spending promotions.
After the end of the 90k Chase Ink business cards offer…there is just not that much happening in this space. And you see it in so many blogs trying to post content to stay relevant, zzzzzzz. Having said that, the Signup Bonus on these two no annual fee Ink business cards is still a solid 75,000 Chase Ultimate Rewards points. Every single card sold in this blog was a 90k Chase Ink card this month, thank you. Going forward, back to hunger games around here lol.
It is amazing what bloggers who are not selling credit cards can write that will never see the light of day in blogs that will not be in this business if banks stopped paying them to push product. Anyway, this is something you will not see in the blogs drowning in credit card affiliate infested "content". Has 2023 Been The Worst Year So Far To Use Your Miles & Points? The answer is yes of course.
Well, for one, most programs have now moved to dynamic pricing award schemes with many redemption options displayed to customers in a search are likewise as absurd with several hundred thousand miles required for a common ticket…Of course, the reason for these high award levels is that standard award availability in the lowest available award class has dwindled down to pretty much nothing in most instances…Finding actual good deals on miles and points have become increasingly difficult. They are still around, but even for professionals in the loyalty field, it has become a challenge to piece something together…For the common consumer, we can increasingly make the case that it's best to forego these loyalty schemes and rather purchase travel products based on best-price and use a credit card that provides you with a decent cash-back option. Save money straight away than enter a gamble of obtaining something in the future that might or might not materialize, let alone the constant devaluations of loyalty schemes. This probably isn't the message that those making their money with credit cards want to relay, but unfortunately, it has become the scenario we're confronted with today.
I have been around this hobby for thirty years. It all changed when banks started paying bloggers to sell credit cards. There are MANY blogs out there that just cater to newbies providing shitty content keeping readers in the dark and just milking them. Because it makes great business sense showing off all the amazing things they can do…if only they would get a couple of dozen travel rewards credit cards! I don't even give them any mention here because it is adding to their PR, you know, any PR is good PR or however that saying goes. But I need to single out one here in a podcast I am a big fan of, Morningstar's The Long View. They recently had a guest who recommended the following blogs to listeners (of course newbies) to learn about travel hacking: The Points Guy, View From the Wing and, please sit down, Million Mile Secrets!!!!!!! MMS was sold how many years ago, ten? Unbelievable really, I could not believe my ears, I thought it was my tinnitus. Of course, every single one recommended is in the TBB Blogs I Do Not Like list. Be careful out there!
MILES & POINTS
HOT CREDIT CARD OFFERS: 75k Capital One Venture X, 75k Capital One Venture Rewards, 75k Chase Ink Business Cash, 75k Chase Ink Business Unlimited, 100k CHASE Ink Business Preferred, 70k Bank of America Alaska Airlines Visa, 60k CHASE Sapphire Preferred, 60k Citi Premier, 45k Wyndham Rewards Earner Plus, 175k IHG Rewards Premier and many more, including many AmericanExpress cards, including Delta, Marriott and Hilton cards!  Please check out my Affiliate links. Terms apply to American Express benefits and offers. Visit americanexpress.com to learn more. If you do not see a credit card with my affiliate links, perhaps I could refer you?

This section is about my hobby addiction of collecting frequent flyer miles and hotel points since the early 1990's! SKIP if you are not into it!
As of today, I have burned 310,000 miles/points year to date in 2023 and have 4,355,636 miles/points in the bank. Some do drugs, I do miles lol!
Thanks to US banks, very lucrative travel rewards credit card offers come and go all the time. This section will act as a reference point on the best CURRENT offers. I will designate new material preceded by NEW.
BEGINNERS
The Beginner's Guide to Getting Started with Credit Cards, Points & Miles
BASICS: This travel hacking hobby is mostly about getting the fat Signup Bonus of travel rewards credit cards while of course NEVER EVER carrying a balance. Banks have a marketing budget and are willing to give us many THOUSANDS of miles/points to travel mostly for free hoping to hook us to charge 20%+ interest rates on our balances. The poor souls who fall for their marketing paying these ludicrous interest rates end up subsidizing us responsible consumers who enjoy taking advantage of, cough, such bank marketing budgets! Some of us have been doing this for thirty years creating amazing travel memories…Feel free to ask me questions or post them in the comments.
BASICS: Prefer credit cards from the proprietary points programs of banks, such as Chase Ultimate Rewards, American Express Membership Rewards, Citi ThankYou Network, Capital One Rewards Miles because they are a lot more flexible and are not devalued as frequently. Over pure airline and hotel travel rewards credit cards. Pure cash back credit cards may work for you best and they are getting more valuable as airline and hotel loyalty programs keep getting devalued. Sometimes, a pure no annual fee 2% cash back card works best for simplicity!
The Capital One Venture X card offers a 75,000 point Signup Bonus after a minimum spend of $4k in the first three months. If you like simplicity and looking for one (premium) card, I highly recommend this card (and yes, I have it myself!). It has an annual fee of $395 but it comes with a VERY easy $300 statement credit for travel booked on its excellent travel portal, essentially turning it into a $95 annual fee card. But wait…there is more! On each card anniversary you earn 10,000 points essentially making it FREE! Every dollar of spend earns 2 points and flights booked on the travel portal earn 5 points per dollar. You get access to Capital One and Plaza Premium airport lounges and a Priority Pass Select lounge membership and, this is important, you can add FOUR authorized users FOR FREE who can also have their own Priority Pass Select airline lounge membership. You can transfer your Capital One points to up to 18 Transfer Partners. No foreign transaction fees. Free Hertz President's Circle rental car top elite status. Cell phone protection and PRIMARY rental car coverage. Awesome seats at baseball stadiums for just 5k points each. And lots more. Available with my Credit Card Links, thank you for your support!
 The Best Ways to Use Capital One Venture Miles
7 Underrated Benefits of the Capital One Venture X Card
Sticking with Capital One Bank…it is offering 75,000 points for its Capital One Venture Rewards Credit Card. Annual fee is $95, minimum spend required to earn the Signup Bonus is $4,000 over the first three months and the card basically earns 2 points for every dollar. And you can transfer the points out to airline and hotel partners just like the Capital One Venture X card above.
Chase IHG Rewards Premier Card 175,000 Points Signup Bonus. After only $3,000 in spend in the first three months. Not free, you gotta pay the annual fee of $99. Free night up to 40,000 points per night starting with the second year of holding the card. Automatic Platinum status (which is not a big deal) while you hold the card. Card earns 26x per dollar spent on IHG properties, 5x on travel/dining/gas and 3x everywhere else. Fourth reward night free on stays of 4 or more nights. Under Category/Hotels HERE, thank you.
Remember, you are NOT allowed to ever carry a credit card balance if you ever get a credit card here!
Let me leave you with this…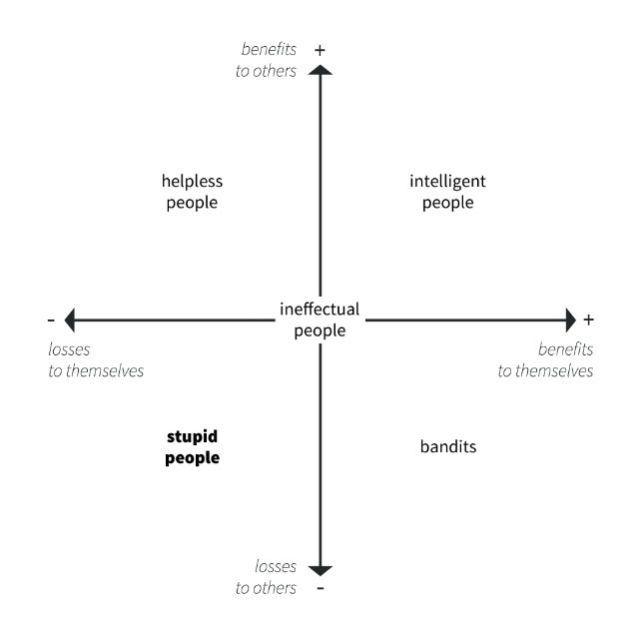 Thank you for reading my blog. If you enjoy it please pass it on to a family member or friend, thank you!
Some of the links are behind a paywall. You can try to read them using Archive.is.
TBB
travelbloggerbuzz@gmail.com
You can join 557 email subscribers to receive each blog post by entering your email address below and then clicking on Subscribe:
Opinions expressed here are author's alone, not those of any bank, credit card issuer, hotel, airline, or other entity. This content has not been reviewed, approved or otherwise endorsed by any of the entities included within the post.