Another TBB post featuring the most eclectic links around the web such as recession fears deepen, crypto firm Celsius blowup, Russian terrorism bombs on, horrific US obesity, travel hacking basics, prenups are being used more, the pain of regular people losing it all in crypto is just awful, what to do when your airline loses your luggage, more on road trips, Sri Lanka implosion, the cruise from hell, all you need to know about BA.5, monkeys used on research and lack of them, the miracle boy who survived the Surfside condo collapse, more amazing photography and a lot more!
TBB Blog Mission: To Educate. Entertain. Inspire. In That Order!
Support TBB by applying for CREDIT CARDS or visiting our

LINKS

or Donate

You like my blog? Send a link to someone please!
Welcome Recomendo and Legal Nomads readers, this is George, your diligent curator of the best content I discover and share with you.
This blog will publish every Friday in the month of July 2022.
Best of Web articles are truly exceptional and MUST reads, imho.
This blog has been around since November 2012. It has never had any ads. It is supported by a few monthly Paypal donors and the occasional credit card conversion. No clickbait and no shilling whatsoever! Support responsible blogging, stop clicking on clickbait and posts that only get posted to SELL you! If your attention span is short and you are not curious in general and love to learn…you probably do not belong here. This is a labor of love, enjoy another blog post and stay healthy my friends. Health is your most important asset!
PERSONAL FINANCE
I don't usually do this but here is just once to let my readers know that this blogger made this list for the sixth year in a row: Investopedia Top 100 Financial Advisors.
It appears that ever since Covid hit everything has gone a little mad. And now everyone is talking about a recession. You call this a recession? If there is a recession, it is a really weird one considering the following:
the labor market has added 2.74 million jobs during the same period with gains in every month

the unemployment rate remains very low at 3.6%
the layoff rate remained near a record low of 0.9% in May
there was a whopping 11.25 million job openings in May. That compares to the 5.95 million unemployed during the same period
This should be required reading for anyone about to get married: Prenups Aren't Just for Rich People Anymore. Younger Americans, especially, have found their own use for prenuptial agreements: protecting their spouses from the worst impulses of the American debt-collection system…build a backstop to debt collection to protect a spouse.
One partner objects to the idea of a prenup by saying, "This isn't very romantic." The other responds, "If we can't talk about money now, how are we going to talk about all of the other tough topics?" [ What a great way to respond to this!]
This fits perfectly in my blog because I like to call it out! On Bullshit in Investing.
Bullshit in investing, be it wild over-optimism, deception or fraud, is as old as time, precisely because it is hard to resist the promise of easy returns and to tell the difference between innovation and make-believe.
The first step in avoiding being taken for a ride is to recognize that you are a mark for people trying to get rich off your money.
Burn the principle into your brain that financial markets are large and competitive and have a lot of smart people in them.
Easy money-making opportunities are almost never real; professional mercenaries would have found and exploited them first.
High returns with low risk explained away by complicated and nontransparent strategies deserve great scrutiny.
On the institutional side, keep in mind that the world is a relatively small place and tremendous value can be gleaned by asking the views of people close to a particular market or strategy.
Ask questions; be skeptical; do not assume that just because brand-name firms or authority figures are involved that all is well.
CRYPTO
Best of Web: 'They couldn't even scream any more. They were just sobbing': the amateur investors ruined by the crypto crash. I must admit I felt extremely sad reading about these people. Don't let this happen to you!
And there goes another one: Celsius Files for Bankruptcy.  This guy dove into what the company is disclosing and you won't believe what he found in there, wow!
TRAVEL
With all the mayhem flying these days, this is timely and excellent: My Advice Regarding Delayed & Lost Luggage. And I learned something new, such as checking Worldtracer to find your missing luggage and maybe buying a few Apple AirTags may be a good investment. And of course, try to travel with only a carry-on!
I had read somewhere Minnesota is great for biking and this article proves it: This State Has the Longest Paved Rail Trail in the Country. And more than 4,000 miles of bike trails!
Best of Web: Fantastic reference for Road Trips: Rerouting.
Pretty sad to see what is happening in Sri Lanka: Why is the country in an economic crisis? Governance matters!
Well, I had no idea about them! On Santorini, 13 cloistered nuns pray for the world.
When not praying or practicing music and hymns, the sisters – ranging in age from 40s to 80s – do housework; tend to the garden, where they grow tomatoes, lemons and grapes; and make communion wafers for most of the Catholic parishes in Greece. During two daily recesses, they break their silence to chat on the wide terraces, the Aegean Sea shimmering in the distance. At dawn, a bell calls to the first of about nine hours of prayer, most sung in Latin, Spanish and Greek. [Shortage of nuns should not be a surprise!]

UKRAINE RUSSIA WAR
Best of Web: Russia's War Against Ukraine Has Turned Into Terrorism. This is the latest by Anne Applebaum at The Atlantic. The Russian military isn't just bombing civilians. It's also targeting the laws and values that protect human rights. Archived Link. Calling what Russia is doing the obvious, shame on all world leaders still meeting with madman Putin.
And we now know what Putin is doing to the Europeans. Europe is paying the piper. And I hate to admit that he has a good chance of out lasting them…I sincerely hope they keep helping Ukraine defend itself!
For the time being, Europe seems incapable of playing the role that is expected of it. At the end of the day, the war is unfolding in its geopolitical backyard. Weak European leaders cannot measure up to the demands of the situation. Europe has been reduced to a passive bystander and is, for now at least, paying the piper.
I almost skipped this as it looked initially kind of clickbaity…and I am so glad I didn't! This will show you how most Russians IN Russia think…and it is very sad, wow! A Russian journalist asked his former classmates about the Ukraine war. The answers were disturbing. And yeah, so disturbing indeed! Writer keeps in touch with his classmates back in Russia after he left when he was 14 and asks them about the war and…you won't believe what happened next!
COVID-19
Some time ago I blogged here that we will all catch this damn virus…And I think this past week I got as close to it as ever before. I attended a funeral and a wedding these past two Saturdays. The funeral was a short service and I had my mask on for the duration and then we had a gathering at a local park. No problem. And then the wedding came. More than a hundred people indoors with just a few masks…smh. I knew that we are really pushing our luck. Well, we were informed by the wedding party that there were a few positive cases and urged us to test right away. I have had two negative tests since but with a bit of a sore throat that persists. Two people we went to the wedding with had positive tests and another one has all the symptoms as well. Other than that, I feel great and am back to running knocking down 13 miles in the past three days!
A client of mine caught Covid while traveling in England and his wife never did. Another one back from a family reunion in Indiana held at a state park outdoors also told me their daughter tested positive and a friend's family in Greece all got it…It is a really strange virus we have been dealing with for 2+ years. Also, I haven't heard of an Omicron case ever getting serious so in a way I am ready for the inevitable when it comes…Let's move on!
Reading this article made me not to ever go on a cruise again because of this horrific nightmare these people went through! They were on a luxury cruise, then the coughing began – the ship that became a global Covid pariah. So many sad stories here but the saddest was the Indonesian staffer calling his wife who kept on working to take care of the guests.
And now on to some material all about BA.5:
The latest by Your Local Epidemiologist: BA.5 is here. Time to ride the wave.
The latest by Ed Yong: Is BA.5 the 'Reinfection Wave'? I think at this point most of us have moved on, sadly. And many vulnerable people will get hurt. Archived Link.
And get ready for more reinfections: As the BA.5 variant spreads, the risk of coronavirus reinfection grows.
ODDZ & ENDZ
One of the reasons I like blogging even though it never paid even minimum wage is…that I learn a lot and I get to share it with you. Like, did you know anything about monkeys used in research? Well, after reading this article you will know a lot more! A Plane of Monkeys, a Pandemic, and a Botched Deal: Inside the Science Crisis You've Never Heard Of. It reminded me of the horror movie "28 Days Later" that frightened me to the core and I definitely recommend it if you like such "thrills". Anyway, I am conflicted. I recognize the importance of these animals to science but I also absolutely despise how we humans use them in such a way.
Frightening too, something is definitely wrong after you watch this! Obesity rate in the United States 1985 – 2020. Stop eating junk food! Or…maybe is it the water? Is Hunter Biden behind this? 🙂
Wow, what a story! The 'Miracle Boy' of Surfside Shares His Story of Surviving the Condo Collapse — and Rebuilding His Life. Can not imagine…
These are amazing! The 2022 Audubon Photography Awards.
Well, this can be explained by the obesity piece above. Why is life expectancy in the US lower than in other rich countries? Yes, obesity sure plays a role. And many others as scientifically laid out in the article.
Also, maybe it is time to go electric…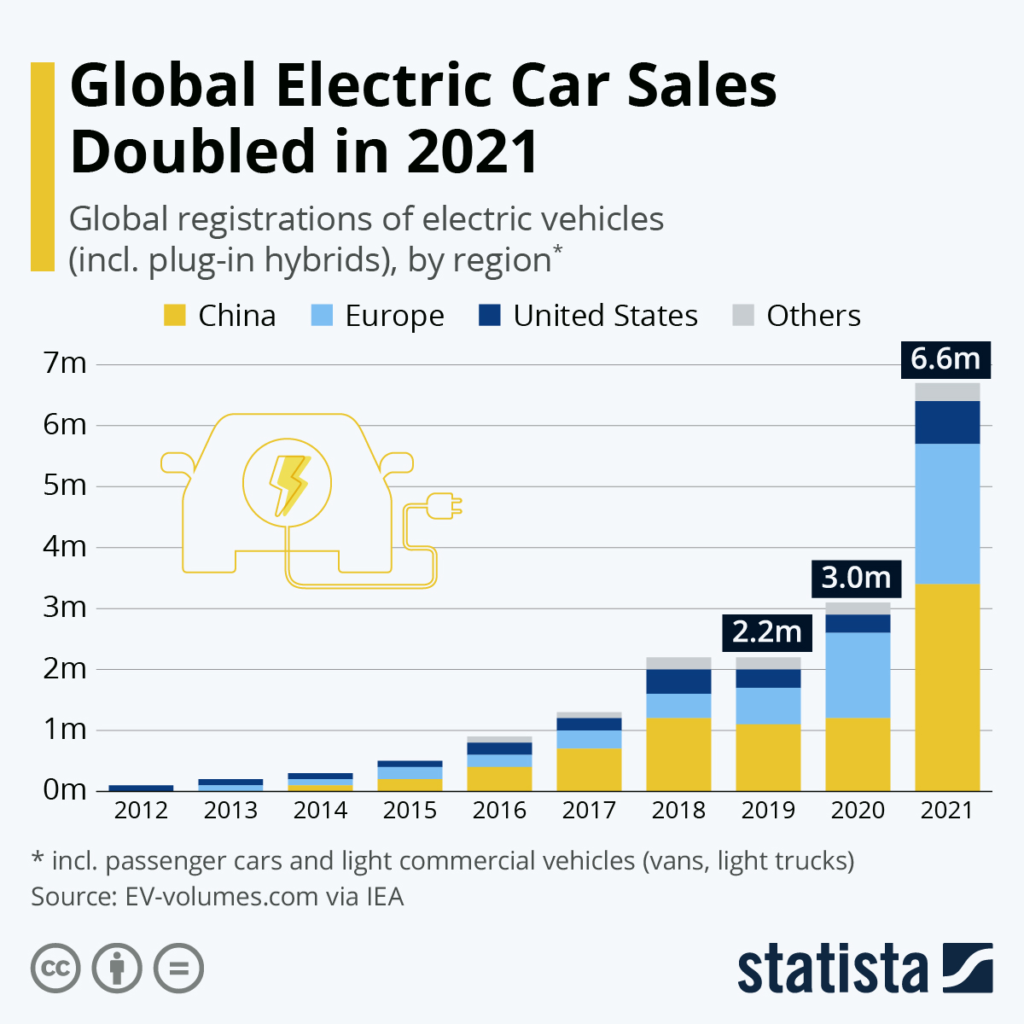 MILES & POINTS
HOT CREDIT CARD OFFERS: 80k CITI Premier, 60k CHASE Sapphire Preferred, 75k Capital One Venture X, 75k CHASE Ink Cash, 75k CHASE Ink Unlimited, 100k CHASE Ink Business Preferred, 60k CHASE World of Hyatt Visa, 60k CHASE Sapphire Reserve, 20k CHASE Freedom Flex, up to 30k CHASE Freedom Unlimited, 70k CHASE United Explorer, 140k IHG Rewards Premier AND 1 Free Night, 5 FREE Nights with Chase Bonvoy Boundless, 20k CITI Custom Cash, and many more, including many AmericanExpress cards, including Delta, Marriott and Hilton cards! Please check out my Affiliate links. Terms apply to American Express benefits and offers. Visit americanexpress.com to learn more. If you do not see a credit card with my affiliate links, perhaps I could refer you?

This section is about my hobby addiction of collecting frequent flyer miles and hotel points since the early 1990's!
As of today, I have burned 654,147 miles/points year to date and have 4,795,526 miles/points in the bank. Some do drugs, I do miles lol!
BEGINNERS
BASICS: This travel hacking hobby is mostly about getting the fat Signup Bonus of travel rewards credit cards while of course NEVER EVER carrying a balance. Banks have a marketing budget and are willing to give us many THOUSANDS of miles/points to travel mostly for free hoping to hook us to charge 20%+ interest rates on our balances. The poor souls who fall for their marketing paying these ludicrous interest rates for years end up subsidizing us responsible consumers who enjoy taking advantage of, cough, such bank marketing budgets! Some of us have been doing this for thirty years creating amazing travel memories…But how do you start? This is a good post and podcast: How to Start Travel Hacking. In addition, you can also start by reading the Basic Reading material in the Reddit/Churning site.
NEW: You can do amazing things…but it will take some work! I Have Zero Points & Miles, Where Do I Start? My Honeymoon Success Story. But I think the payoff can be worth it if you apply yourself…
TOP TRAVEL REWARDS SIGNUP BONUS CARDS
Citibank again increased the Signup Bonus for the Citi Premier card from 60,000 to 80,000 Thank You points. Annual fee is $95 and the minimum spend to score the Signup Bonus is $4k in the first three months. The Citi Premier card has a solid earning structure as it earns 3 points per dollar on gas/groceries/dining/travel and one point on everything else. Of course, you can transfer your points to mostly foreign airlines and JetBlue. Or you can take $705 and run. You can cash out at one cent per point. Therefore, 80,000 points means $800 less $95 annual fee——-> BOOM, here is $705 in your pocket, you need this $$$ to pay for gas! Read the newbies paragraph above and think…taking advantage of bank marketing budgets! To reiterate, do NOT become a victim of bank marketing budgets by paying interest TO the banks ok? Yep, available HERE, thank you!
NEW: Get The Highest Ever Offer, Enough For 5 Round-Trips To Hawaii & More Incredible Deals, With The Citi Premier Card!
The Capital One Venture X card offers a 75,000 point Signup Bonus after a minimum spend of $4k in the first three months. If you like simplicity and are looking for one (premium) card, I highly recommend this card (and yes, I have it myself!). It has an annual fee of $395 but it comes with a VERY easy $300 statement credit for travel booked on its excellent travel portal, essentially turning it into a $95 annual fee card. Wait…at each card anniversary you earn 10,000 points essentially making it FREE! Every dollar of spend earns 2 points and flights booked on the travel portal earn 5 points per dollar. You get access to Capital One and Plaza Premium airport lounges and a Priority Pass Select lounge membership and, this is important, you can add FOUR authorized users FOR FREE who can also open their own Priority Pass Select airline lounge membership. No foreign transaction fees. Free Hertz President's Circle rental car elite status. Cell phone protection and primary rental car coverage. Awesome seats at baseball stadiums for just 5k points. And lots more. Available with my Credit Card Links, thank you for your support!
NEW: Get 75K Miles, Lounge Access & More with the Capital One Venture X Card
In general, I do not recommend hotel travel rewards credit cards. Unless it is for a card from a hotel chain you use A LOT (like Hyatt for most of us). But right now there is a superior offer for a hotel card from a program that I generally almost never recommend. It is this one: Chase Marriott Bonvoy Boundless FIVE Free Night Certificates (Up To 50,000 Points Each) Bonus. You can enjoy almost a week at a very nice property anywhere in Marriott's vast footprint for the $95 annual fee, do the math! Available HERE under Card Category/Hotel, thank you for supporting this blog!
The Chase IHG Premier Card Signup Bonus is now 140,000 IHG points AND a free night (that costs up to 40,000 points) after you spend $3k in the first three months. The annual fee is $99. The card can earn up to 26x per dollar for spending in IHG hotels, 5x per dollar on travel, gas stations and restaurants and 3x everywhere else. You do receive a free night (up to 40,000 points) at each card anniversary which softens the blow from the annual fee somewhat along with a $50 deposit into your United Airlines Travel Bank account. You also get automatic Platinum elite status which is not that big of a deal. Word on the street is that Chase will approve you much easier for this card than any other of its cards. I am trying to phase out all IHG points from my life so I am not going for it. Hotel cards are just not as lucrative as they used to be. But if you plan to spend some time at a Holiday Inn brand hotel this card could get you several free nights so consider it. Of course it does not compare to the Marriott Bonvoy Boundless card above that comes with FIVE free nights! Available HERE under Card Category/Hotel, thank you!
NEW: You can still save lots of money with IHG points! Outsized Value of IHG points on my 24 nights trip to Europe.
Remember, you are NOT allowed to ever carry a credit card balance if you ever get a credit card here!
NEWS/PROMOS/MY ACTION
Here we go again: Daily Getaways 2022. Take a peek but, really, move on. Most of these are now Buy Miles/Points promos smh.
Actually, 17 is not too bad, some other hotel chains have a LOT more. And this a good explanation of Every One of IHG's 17 Hotel Brands.
Well, the European airline mayhem affected one of my award flights. The flight from Berlin to London Heathrow (and then to Dallas and Detroit) on British Airways (booked with AA miles) was canceled so the options offered on the same day were not that great. So, I decided we stay another night at the Grand Hyatt Berlin and leave the next day. A quick email to my World of Hyatt Globalist concierge and 15,000 World of Hyatt less points later and it was taken care of. We shall see if this flight changes again. This is the return from Berlin to run my fourth marathon in September.
Pathetic Barclays, never posted the 80k Signup Bonus on wife's first statement (the miles from spend posted correctly). And now they are giving us the "wait four to six weeks BS" smh.
Other than that, just working on son's Citi AA Business Platinum Select card 1k spend to get a statement credit for the annual fee. In other words, it is pretty boring action here…
ADVANCED TRAVEL HACKERS
Read this only if you are a Delta elite flyer: Delta Medallion Upgrades and Big Groups.
Yet another staffer at The Points Guy is leaving…
Loyalty Traveler is back after a long trip to Europe where he expertly burned lots of IHG points and…reveals he was stuck in Greece after a Covid test turned positive! And it happened at one of my favorite Hyatt properties, the Thessaloniki Hyatt Regency of all places!
BUZZING
A section where I go on and on about some stuff that happens in my life and anything else that just does not fit in another section above.
I am back to running. My burned toes have healed for the most part and I now tape them better. It's been a struggle to regain my form but I am getting there!
We are hosting three college students from Singapore (one nephew of my wife and two of his friends) who have been working (remote) from NYC for a year and decided to visit us. I told them welcome to another country! 🙂
I am now officially registered for the 2022 Berlin Marathon, I was getting a bit worried how long it took to get notified. Will be asking for Berlin suggestions as we now have 8 nights there booked, six at the Grand Hyatt (all using points with a Globalist confirmed suite upgrade) and two at the Waldorf Astoria (using Hilton free night certs!). Because…this is how I roll!
Let me leave you with this…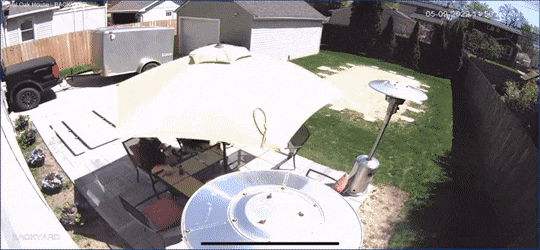 Thank you for reading my blog. If you enjoy it please pass it on to a family member or friend, thank you!
Some of the links are behind a paywall. You can try to read them using Archive.is. Or use 12ft Ladder. Or the Firefox browser.
TBB
travelbloggerbuzz@gmail.com
Follow TBB on Twitter @FlyerTalkerinA2.
You can subscribe to TBB below, winners only!
Opinions expressed here are author's alone, not those of any bank, credit card issuer, hotel, airline, or other entity. This content has not been reviewed, approved or otherwise endorsed by any of the entities included within the post.