Another TBB post featuring the most eclectic links around the web such as how retirement is bad for the brain, fighting FOMO, amazing podcast series on Havana Syndrome, American rail trails, more on the Frank scam, Crypto's tax shelter problem, Twitter continues its descent to hell, another brazen young scammer in Vietnam, why the world needs Ukraine to win, scenarios for post Putin Russia, best soccer goals of 2022, music sales over the years, amazing black and white photography, best food destinations, most filmed locations in each state, and the only summary you will need to keep up with the crazy world of collecting frequent flyer miles and points saving you time from reading the numerous big business marketing operations out there masquerading as experts on the subject…Enjoy the weekend! See you Tuesday…I think.
TBB Blog Mission: To Educate. Entertain. Inspire. In That Order!
Support TBB by applying for CREDIT CARDS or visiting our

LINKS

or Donate

You like my blog? Send a link to someone please!
This blog publishes every Friday and some Tuesdays.
Welcome to all new blog readers from George, your diligent curator of the BEST web content I find and share with you. No ads, no clickbait.
PERSONAL FINANCE
This is short and to the point and so important: FOMO: The Worst Financial Trait.
Having no FOMO might be the most important investing skill. Being immune to the siren song of other people's success – especially when that success is sudden, extreme, and caused by factors outside their control – is so powerful and important that it's practically impossible to do well over time without it.
FOMO is recklessness masked as ambition…FOMO is also ruinous because it forces you into short-termism.
The research keeps coming: Retirement may be bad for your brain. Is Working Longer the Solution?
In the first year of retirement, there's a 30% reduction in short-term memory…
Participants in the program report substantially lower levels of social engagement, with significantly lower rates of volunteering and social interaction than non-beneficiaries. We find that increased social isolation is strongly linked with faster cognitive decline among the elderly. "Social engagement and connectedness may simply be the single most powerful factors for cognitive performance in old age."
BUSINESS/ECONOMY
No articles here, just a few thoughts…
With 4th Quarter GDP growing at 2.9% (annualized)…the resilience of the US economy continues to amaze. Maybe, who knows, this Fed Powell dude can stick the soft landing and turn all his detractors into fans? 🙂
More layoffs are announced every day but, if you step back for a moment, you will realize that the number of layoffs in such a gigantic economy we have here, are just not that big and scary as they first appear to be. Breaking: Chipotle announced they are going to hire 15,000 workers to get you the burritos you crave! Anyway, my point is…the dynamism of the US economy and labor markets just continue to amaze…
Of course, hang on later this year….when a small group of politician crazies may hijack the whole thing by taking this ridiculous "debt ceiling" thing to the edge of the abyss smh.
CRYPTO/FTX/ELONMUSK/TWITTER
Maybe, I don't know, when you combine tax shelters with money…bad outcomes will follow eventually? Crypto's Tax Shelter Problem. Of course FTX was based in Bahamas. Take all the major crypto companies that have blown up and none were based in the US. Of course that does not mean that US based crypto blowups/scams are not going to happen. But the correlation goes MUCH higher when the company is based in so called regulation friendly tax shelter countries, such as: British Virgin Islands, Antigua and Barbuda, the Bahamas, the Cayman Islands, Panama, the Seychelles, Turkey, Nigeria, Australia, Singapore, South Korea, Japan, Hong Kong, and others.

Much of the crypto crash started when these "geniuses" at Three Arrows Capital managed to lose billions of dollars for their investors. And then went on hiding. But wait, they come out of it with another brilliant idea looking for investors to help them set up a way to file claims against all the crypto dead bodies out there, WTF! If you give these guys money you are a moron! Three Arrows Capital founders seek funding for an exchange to enable customers to trade claims against firms 3AC helped to bankrupt.
Davies and Zhu are still on the run from liquidators. What a dream team. The group is seeking $25 million to create a cryptocurrency exchange they're calling "GTX" for now — which they write in the pitch deck is "because G comes after F". Not only that, but the exchange plans to focus on claims trading — that is, the trading of claims held by creditors against debtors who are undergoing bankruptcy proceedings, like FTX, Celsius, BlockFi, or Mt. Gox (throwback!). The fact that 3AC was a major catalyst in kicking off the string of bankruptcies we saw throughout 2022 was not lost on observers, with Nic Carter of the Castle Island venture capital firm commenting that the endeavor "is akin to arsonists returning to the scene of the crime and offering to charge their victims for buckets of water".
The Twitter fiasco just keeps rolling smh: The third-party apps Twitter just killed made the site what it is today.
Elon Musk just decided to throw all of that away. Twitter has abruptly cut itself off from that stream of ideas — the stream that produced its apps, some of its most popular features, and much of its core identity. Even if he backtracks, why would developers spend their best ideas on a company that's burned them so badly?
SCAMS
Best of Web: More are writing about the Frank scam I wrote about last week. Here comes Ron Lieber of the New York Times: How Charlie Javice Got JPMorgan to Pay $175 Million for … What Exactly? I am still blown away how she got away with this! So many lies (not as many as George Santos of course lol) but still, unreal! Article goes way back in her life and you will freak out...Ms. Javice's story is an archetypal tale of late-stage start-up hustle culture — a teenage prodigy turned Ivy League social enterprise maven and shape-shifting savior of higher education. Archived Link.
Wait, here comes another one…from Vietnam this time! There's Another Anna Delvey-Style Fraudster, and Her Web of Lies Is Unraveling. One of Tina Duong's more outlandish scams involved hiring 300 actors to play her friends and family to fool her husband at their lavish wedding. Yikes! Are you noticing how in the online world you can…be whoever you want to be and fool so many? I have stopped posting on Facebook, every time I am there scrolling I can not believe if all these people spent their time making their life actually better instead of posting how amazing their life is on Facebook…maybe the world will be a better place?
UKRAINE RUSSIA WAR
Best of Web: Why the world needs Ukrainian victory. By Timothy Snyder. He comes up with 15 reasons…#1 alone is enough!
1. To halt atrocity. Russia's occupation is genocidal. Wherever the Ukrainians recover territory, they save lives, and re-establish the principle that people have a right not to be tortured, deported, and murdered.
This article ponders Russia after Putin. There are many ways it could go…but we must admit we don't know what the hell is going to happen! Russia after Putin: When and how it might happen — and how dangerous it might get. The conversations about a post-Putin era have begun. Will it be a peaceful exit — or the "Game of Thrones" variety?
ODDZ & ENDZ
Best of Web: Remember Havana Syndrome, the ongoing mystery? Fascinating Vice News podcast series titled, well, Havana Syndrome. I have listened to all of them while running!
Amazing to watch! Animated Chart: The Rise and Fall of Music Sales, by Format (1973-2021). I have lots of vinyl records, cassettes and CDs left you guys…
The 11 best goals of 2022 candidates.
Wow! Winners of the Black & White Photography Awards.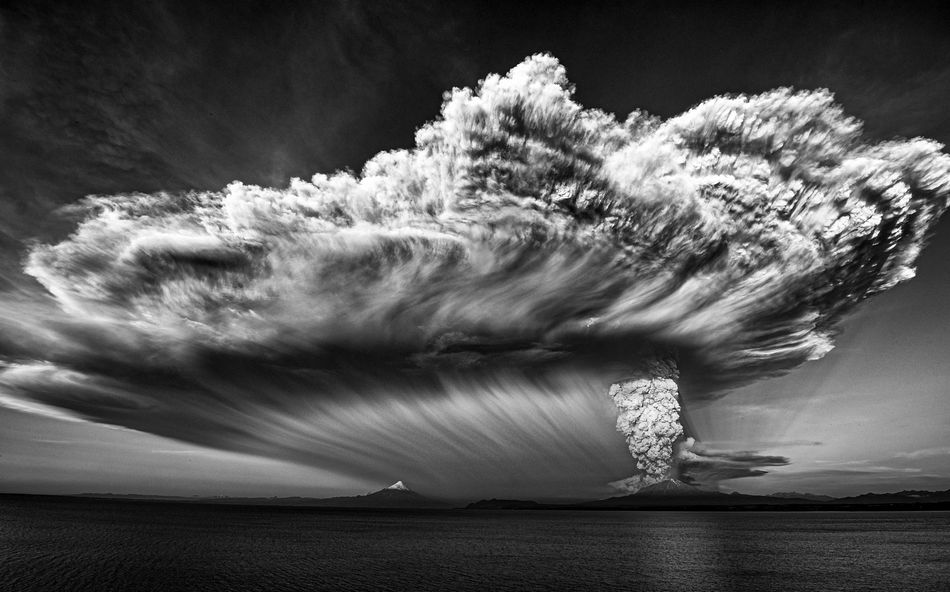 TRAVEL
From Trip Advisor so don't take this too seriously. Best Food Destinations in the World. Charleston, South Carolina at #11?
These are great, bookmarked! A Beginner's Guide to American Rail Trails.
Very interesting list: The Most Filmed Locations in Each State. In my state, Michigan, it is the Detroit airport, wow.
When I was a kid I had a dream that I still remember to this day looking at Earth from the Moon and these amazing shots reminded me of it: Magnificent Black & White Photos of the Earth Rising Over the Moon.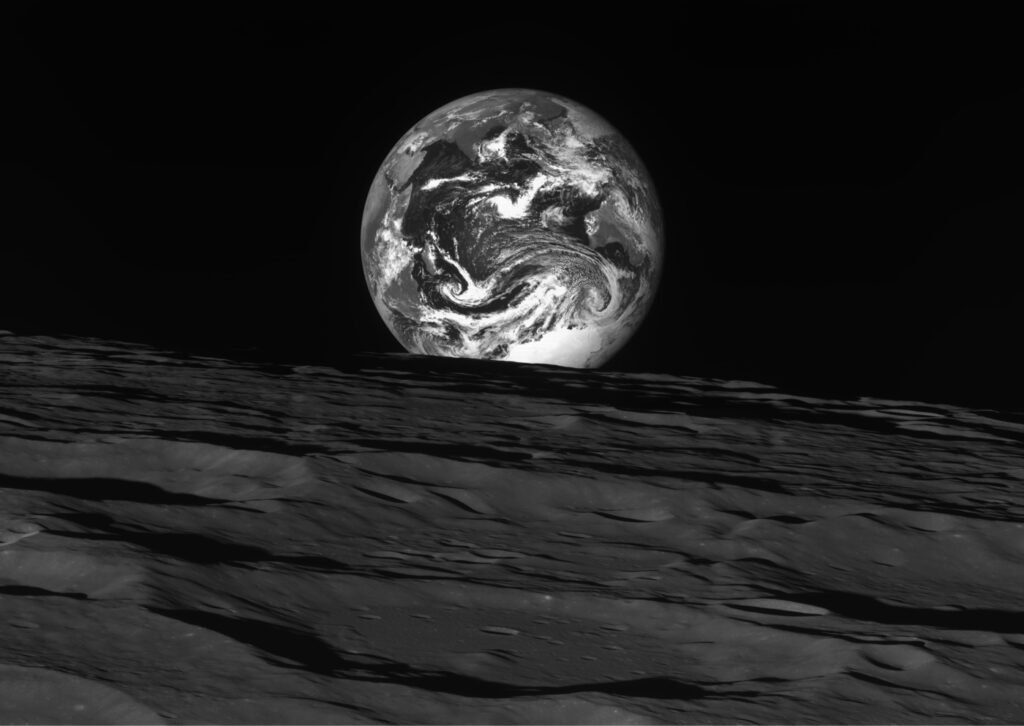 MILES & POINTS NEWS/PROMOS/MY ACTION
Two of the 90,000 Chase Ink Business Cash card signup bonuses are already in, one more is in progress…Will I ever get under 4,000,000 miles/points in the bank? #FirstWorldProblems
Added one more night at the Hyatt Regency Huntington Beach for 25,000 World of Hyatt points making it a reservation for 5 nights (originally booked in 2022) for September 2023 attending a financial advisor conference. Confirmed suite upgrade confirmed as a World of Hyatt Globalist. I stayed here last year for the same conference and really liked it and wife is going to join this time. I like the direct flights Detroit – John Wayne Airport, Orange County CA Delta has. I flew it last year on Delta Skymiles of course. But I am looking to pay this time as Delta wants 40,000 miles for it…This is the first burning of miles/points in 2023 (after canceling a few tickets already) #developing.
With the Amex Platinum cards not allowing guests into Centurion lounges anymore as of February 1, 2023…it makes the Capital One Venture X card more compelling. Here are: 7 Sweet Spots to Use 75K Capital One Venture Miles. The card is available HERE, thank you.
Bloggers were screaming about the 140k highest bonus ever offered on the Chase IHG Rewards Premier Card recently. Well, WRONG! There is now a 175,000 Signup Bonus for the Chase IHG Rewards Premier Card! After only $3,000 in spend in the first three months. Not free, you gotta pay the annual fee of $99. Free night up to 40,000 points per night starting with the second year of holding the card. Automatic Platinum status (which is not a big deal) while you hold the card. Card earns 26x per dollar spent on IHG properties, 5x on travel/dining/gas and 3x everywhere else. Fourth reward night free on stays for 4 or more nights. I am trying to phase out my IHG Rewards points because I have plenty of Hyatt and Hilton points. But if you are a fan of Holiday Inn hotels 175,000 points can get you several free nights. Or if you are a fan of luxurious properties such as Intercontinentals you could get possibly up to three free nights. Under Category/Hotels HERE, thank you.
Best of Web: Excellent guide if you regularly buy gift cards to meet the minimum spend of new travel rewards credit cards: Tips for Avoiding Gift Card Fraud.
Register HERE for the latest IHG One Rewards promo to earn 2,000 points every two nights.
Register HERE for the latest Marriott Bonvoy promo to earn 1,000 bonus points and one bonus elite night credit.
Some good stuff here: Award booking hacks for saving miles. There is a correlation between publishing hacks and them being killed and increasing blog revenue…
Good tip here: How to Tell If You Can Book an American Airlines Flight With Partner Miles.
You can get TSA PreCheck at your local Staples (HT: Sam). If I was in the business for real I would be doing a separate blog post pumping a whole bunch of credit card affiliate links with cards offering (a break for) this benefit smh.
This appears to be very targeted. You can give it a shot, you have nothing to lose! Extend Your Hilton Status till 2024 with Just One Stay.
BUZZING
A section where I go on and on about some stuff that happens in my life and anything else that just does not fit in another section above.
Looking for ideas for possibly finally visiting the Maldives in November 2023. Best way to come back to the US using miles/points? Best Hyatt property there? Flying there one way from Singapore, best way? How do I book those notoriously expensive seaplane flights (or are those taken care of after booking the hotel)? If we decide to pivot from the Maldives, I am still interested in Vietnam…how is the Hanoi Park Hyatt? How many days in that city to get a great feel for it?
My wife went back to the office for a full day at Ford for the first time since Covid hit. It is mind boggling when you realize this was almost three years ago! Starting next month her department is going back two days every week. As GM is now back in the office for three days a week…it won't be long until Ford does that too. I am starting to wonder when everything returns back to pre Covid normal…if ever.
MILES & POINTS
HOT CREDIT CARD OFFERS: 90k CHASE Ink Cash, 90k CHASE Ink Unlimited, 75k Capital One Venture X, 100k CHASE Ink Business Preferred, 60k CHASE Sapphire Preferred, 60k CHASE World of Hyatt Visa, 20k CHASE Freedom Flex, 175k IHG Rewards Premier and many more, including many AmericanExpress cards, including Delta, Marriott and Hilton cards! Please check out my Affiliate links. Terms apply to American Express benefits and offers. Visit americanexpress.com to learn more. If you do not see a credit card with my affiliate links, perhaps I could refer you?

This section is about my hobby addiction of collecting frequent flyer miles and hotel points since the early 1990's! SKIP if you are not into it!
As of today, I have burned 25,000 miles/points year to date in 2023 and have 4,531,781 miles/points in the bank. Some do drugs, I do miles lol!
Thanks to US banks, very lucrative travel rewards credit card offers come and go all the time. This section will act as a reference point on the best CURRENT offers. I will designate new material preceded by NEW.
BEGINNERS
The Beginner's Guide to Getting Started with Credit Cards, Points & Miles
BASICS: This travel hacking hobby is mostly about getting the fat Signup Bonus of travel rewards credit cards while of course NEVER EVER carrying a balance. Banks have a marketing budget and are willing to give us many THOUSANDS of miles/points to travel mostly for free hoping to hook us to charge 20%+ interest rates on our balances. The poor souls who fall for their marketing paying these ludicrous interest rates end up subsidizing us responsible consumers who enjoy taking advantage of, cough, such bank marketing budgets! Some of us have been doing this for thirty years creating amazing travel memories…Feel free to ask me questions or post them in the comments.
BASICS: Prefer credit cards from the proprietary points programs of banks, such as Chase Ultimate Rewards, American Express Membership Rewards, Citi ThankYou Network, Capital One Rewards Miles because they are a lot more flexible and are not devalued as frequently. Over pure airline and hotel travel rewards credit cards. Pure cash back credit cards may work for you best and they are getting more valuable as airline and hotel loyalty programs keep getting devalued. Sometimes, a pure no annual fee 2% cash back card works best for simplicity!
The Capital One Venture X card offers a 75,000 point Signup Bonus after a minimum spend of $4k in the first three months. If you like simplicity and looking for one (premium) card, I highly recommend this card (and yes, I have it myself!). It has an annual fee of $395 but it comes with a VERY easy $300 statement credit for travel booked on its excellent travel portal, essentially turning it into a $95 annual fee card. But wait…there is more! On each card anniversary you earn 10,000 points essentially making it FREE! Every dollar of spend earns 2 points and flights booked on the travel portal earn 5 points per dollar. You get access to Capital One and Plaza Premium airport lounges and a Priority Pass Select lounge membership and, this is important, you can add FOUR authorized users FOR FREE who can also have their own Priority Pass Select airline lounge membership. You can transfer your Capital One points to up to 18 Transfer Partners. No foreign transaction fees. Free Hertz President's Circle rental car top elite status. Cell phone protection and PRIMARY rental car coverage. Awesome seats at baseball stadiums for just 5k points each. And lots more. Available with my Credit Card Links, thank you for your support!
 7 Sweet Spots to Use 75K Capital One Venture Miles
7 Underrated Benefits of the Capital One Venture X Card
NEW: Chase IHG Rewards Premier Card 175,000 Points Signup Bonus. After only $3,000 in spend in the first three months. Not free, you gotta pay the annual fee of $99. Free night up to 40,000 points per night starting with the second year of holding the card. Automatic Platinum status (which is not a big deal) while you hold the card. Card earns 26x per dollar spent on IHG properties, 5x on travel/dining/gas and 3x everywhere else. Fourth reward night free on stays for 4 or more nights. I am trying to phase out my IHG Rewards points because I have plenty of Hyatt and Hilton points. But if you are a fan of Holiday Inn hotels 175,000 points can get you several free nights. Or if you are a fan of luxurious properties such as Intercontinentals you could get possibly up to three free nights. Under Category/Hotels HERE, thank you.
There is a new offer which could land you 130,000 Hilton Honor points along with a few Hilton free night certificates if…you can afford to devote $15k of spend on the Hilton Business card. If you are interested, please support the blog by applying for the card HERE, thank you!
Hilton Honors Business Card: 130k Points + Free Night Certificate
Remember, you are NOT allowed to ever carry a credit card balance if you ever get a credit card here!
Let me leave you with this…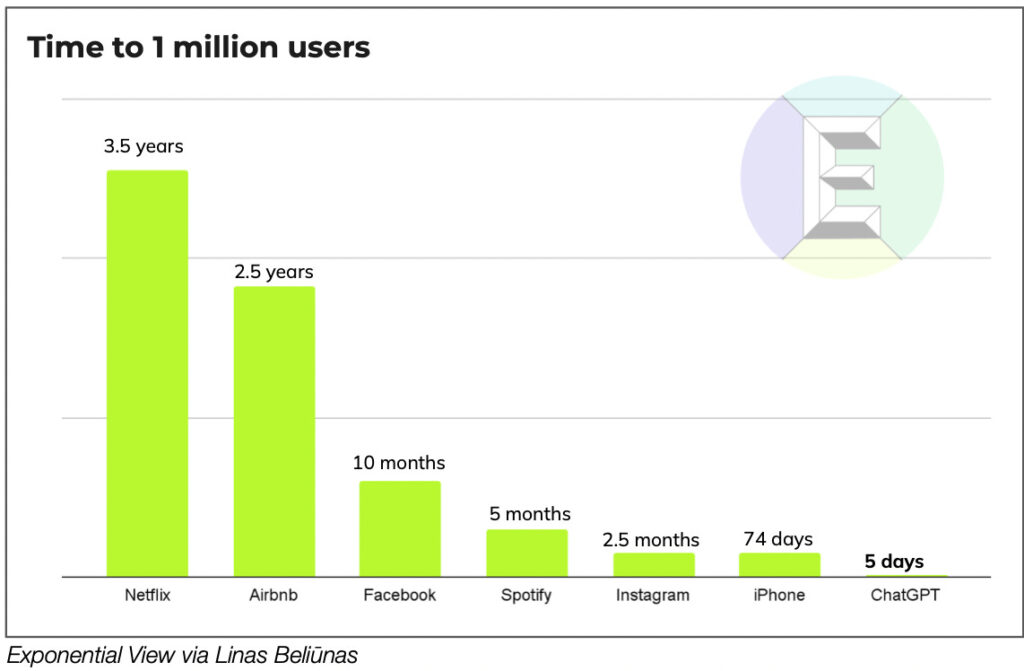 Thank you for reading my blog. If you enjoy it please pass it on to a family member or friend, thank you!
Some of the links are behind a paywall. You can try to read them using Archive.is.
TBB
travelbloggerbuzz@gmail.com
Follow TBB on Twitter @FlyerTalkerinA2.
You can subscribe to receive every post below:
Opinions expressed here are author's alone, not those of any bank, credit card issuer, hotel, airline, or other entity. This content has not been reviewed, approved or otherwise endorsed by any of the entities included within the post.