We lost Darren Booth, Boarding Area blogger at Frequently Flying. Here is the comment I left at the classy short blog post announcing his passing by his parents. RIP Darren, you have no idea how much you will be missed, your passion for all things flying was so evident! Rapid Travel Chai has a nice tribute and (what else?) an amenity kit contest.
"I am sorry for your loss. Darren, as the comments clearly show, was a very kind and very well liked person by everyone he interacted with. I met him a few years ago in LA at one of the frequent flyer events and his gentle spirit, manners and integrity just shined through. I am very saddened he is no longer with us. You should be very proud of your son. Sincerely, George"
As is often the case, some good stuff at PFDigest (part of the Saverocity empire), including a free medium drink at Caribou Coffee. Coffee is good, free coffee is even better!
View from the Wing with a rundown on the beginning of the US Air and American Airlines integration…And thank you for calling out Milevalue blog for relentlessly pimping the crappy US Air credit card to unsuspecting readers!
Register for the new Club Carlson promotion: Stay 3 nights. Get 1 Free. Well, you actually get 38,000 CC points. Decent promotion. Not mattress material in my opinion. But if you are a road warrior and your employer is sending you away frequently…I would certainly shift three nights here!
Excellent post by Hack My Trip: "8 Suggestions for Better Travel".
Canadian Kilometers has the details on how to redeem ShangriLa points. If you played its recent game you should have about 1,200 points which is good for $100 voucher in a hotel restaurant after a complicated redemption process explained in the post! Maybe we can redeem this when we visit Toronto next? Hope the points do not expire anytime soon!
Milenomics with another solid post "Using United Miles to Hawaii, Free One Ways and More"
By all blog accounts, the new "Cash & Points" feature of Hyatt Gold Passport is a big hit!
It has been unusually & brutally cold in Michigan. Third day the kids are home with no school…talk about the mother of all breaks! We all have become familiar with the words "polar vortex". It is the blue in the picture below: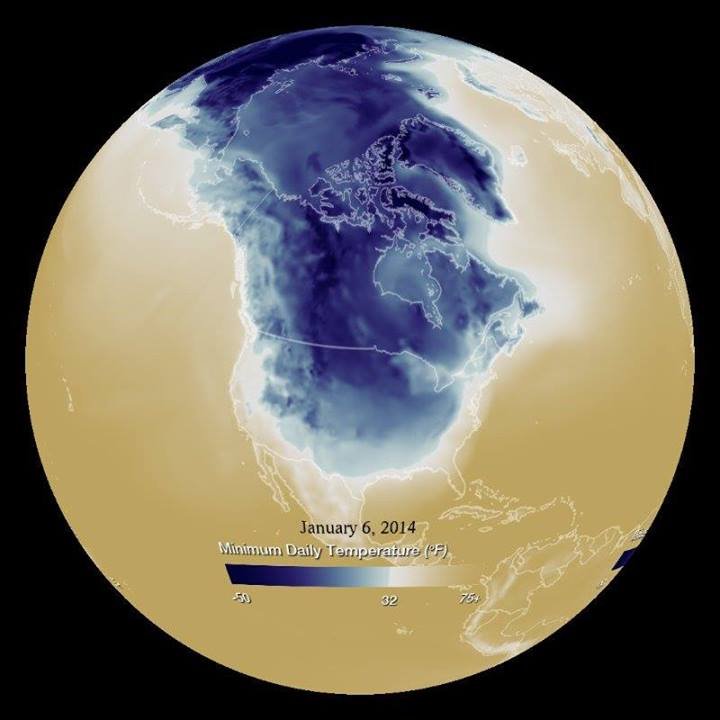 Anyone heard of Nok Air? After reading this article at Jaunted.com "Airline Pulls Playboby bunnies for Flirty 2014 Flight Attendant Calendar" I am so tempted to ask for a Diamond challenge on the airline and even go as far as offering them a TBB banner ad….for free 🙂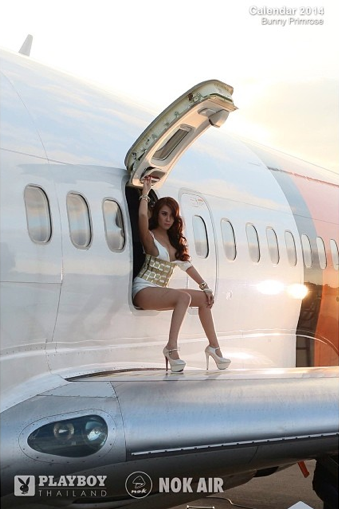 Remembering 1960s Afghanistan, the photographs of Bill Podlich. At the Denver Post. These are absolutely fascinating, wow!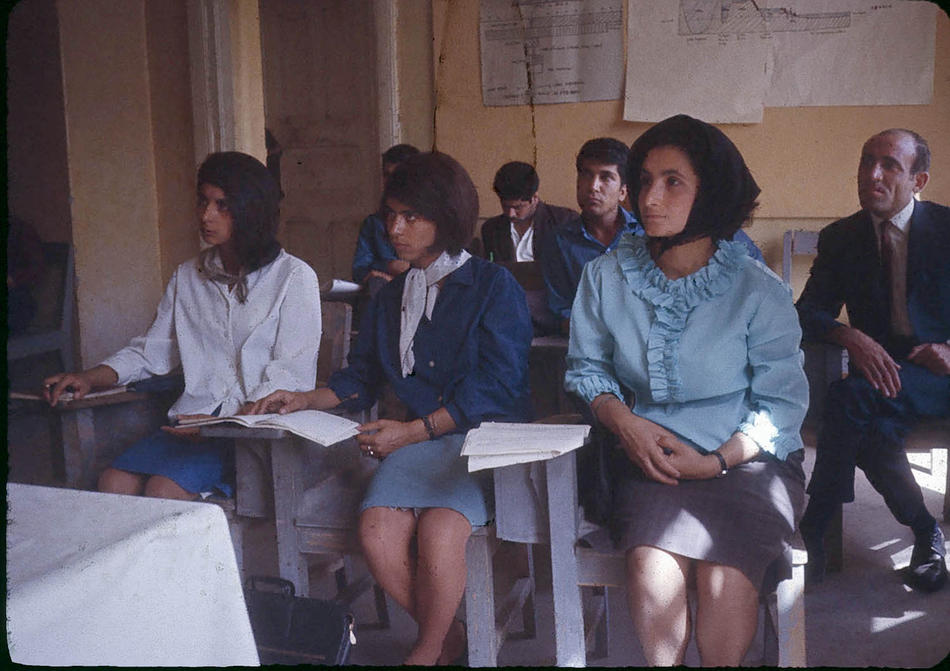 Natural Viewfinder. By Twisted Sifter.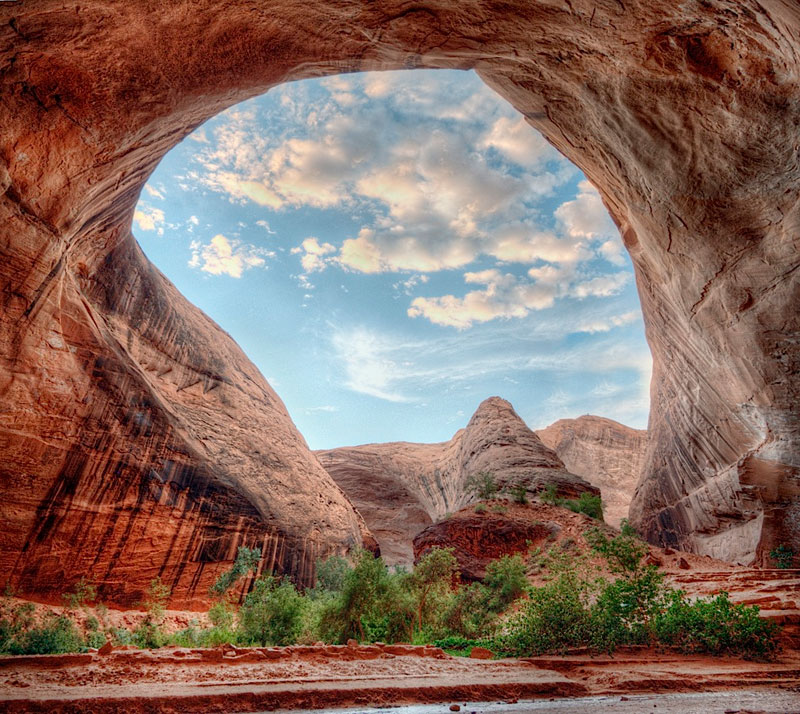 Isn't this just an awesome picture or what? Found here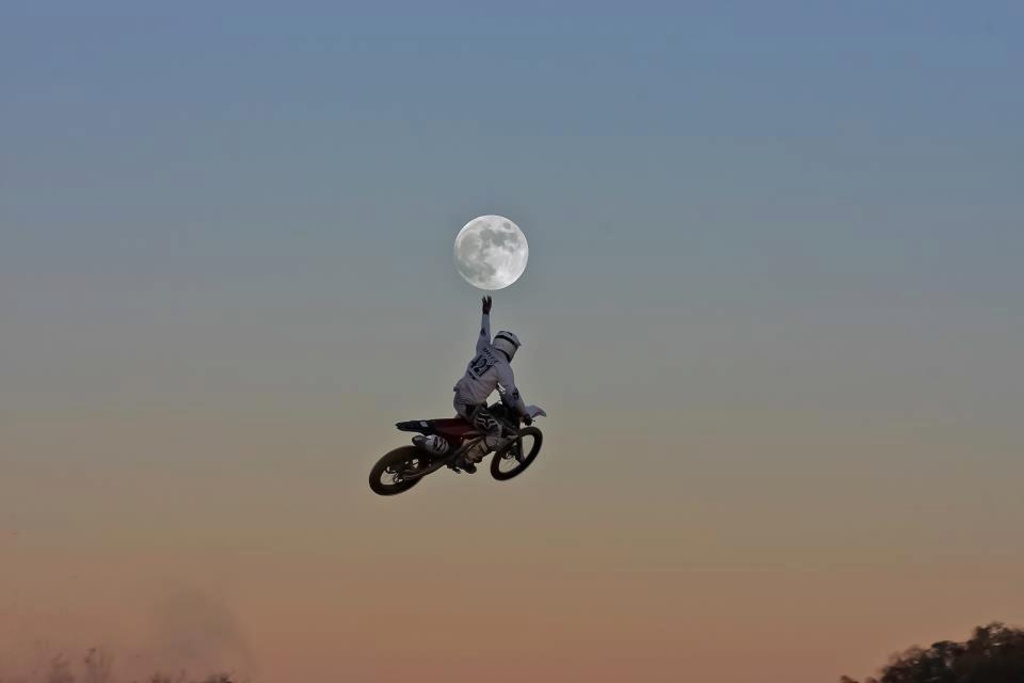 And I leave you with this:
These two Google search terms led to two people visiting TBB (no joke!):
"Orgy in Cuba" and
"how to avoid boredom when retired"
I am still shaking my head…
Thank you for reading my blog!
Please pass my blog link to your friends and family if you think they will enjoy it too.
You can support TBB by clicking/forwarding any of our referral links. (The Uber referral link appears to be hot lately as bonus increased to $20 from $10 for both!)

Check out my updated blog lists: Blogs I Love, Blogs I Like, Blogs I Ignore
Join over 2,300 TBB followers on Twitter @ FlyerTalkerinA2 and add TBB on Google+