Today I bring you amazing curated content warning you about Robinhood gambling, the corona fourth wave, learn about sneakerheads, 101 movie endings, we travel to Chernobyl, Santorini, Palos Verdes and show you how to get the hell out of North Korea, how to fight Covid at home, we revisit Dotcom survivors, bath in a festival of lies in some conference down south, we go deep into the ocean, visit some chill room to chill out and not much more, it was a slow weekend, you all have a great week and month!
TBB Blog Mission: To Educate. Entertain. Inspire. In That Order!
Support TBB by applying for CREDIT CARDS or visiting our

LINKS

or Donate

Changing things up a little bit as this blog evolves. The MILES & POINTS section has now moved toward the end to widen the appeal of the blog and hopefully not turn off first time visitors. The eclectic variety of content has absolutely NOT changed!
You like my blog? Send a link to someone please!
TOP PICKS
Top picks are for truly exceptional quality content.
This should be read by all, especially the young people amidst an investing environment that is lately looking like a giant casino! For the record, I agree with the Charlie about this, in case there was any doubt. The old man is a quote machine and the best one was this: " I hate this luring of people into engaging in speculative orgies…Robinhood "may call it investing, but that's all bullshit…It's really just wild speculation, like casino gambling or racetrack betting. There's a long history of destructive capitalism, these trading orgies whooped up by the people who profit from them."
Charlie Munger Renews Robinhood Criticism, Likens App to Racetrack Betting
Best article I read on the pandemic since my last post…
5 Pandemic Mistakes We Keep Repeating
TRAVEL
If you have been around this blog since the beginning (back in 2012), you may have noticed that I have an obsession about delusional North Korea. So, this was perfect to be featured here: "North Korea: Russian diplomats leave by hand-pushed trolley". The photo and video are priceless.
You also may have noticed that I like unique quirky blogs that march in their own beat so to speak. One of these blogs is Pacific Voyages. The writer has some wild life stories. And here is another one: Palos Verdes.
In the early 60s I lived in Palos Verdes. This is the stubby thumb of land hitchhiking along the California coast next to Los Angeles. Mostly this story is about death and destruction and as we meander north it concludes with an implausible tale involving pornography in the public square. Sit down. Strap in. It's going to be a bumpy ride.
Amazing video! Postcards from Pripyat, Chernobyl. Video shot at ground level and from a drone, by Danny Cooke. Eerie and deeply affecting.
Best part about Santorini are the views. Other than that, not much 🙂 In Pictures: Stunning Astrophotography on Santorini.
COVID-19
So, in New Zealand they get one case and they go on a complete strict lockdown. And here we have bloggers traveling to Disney and Vegas, mask deniers and restaurants and movie theaters and gyms reopening and…Maybe the problem is us, even after so much death around us we appear to be totally numb to everything except how we behave. So, next time you see someone showing off on social media about how they are having such a great time in a different place, remember, the virus needs humans to infect and…mutate. The countries that handled this in a pure "tyrannical" fashion from the top down…seem to have recovered months ago and spared so many lives! So…this is going on and with the third one dose Johnson & Johnson vaccine approved we are finally at this…threshold to victory by going all out on vaccinations as the supply should be there in a month or two or three. As I told my family, it will be a MAJOR bitch if we get infected now that we are so much closer to the vaccine, maybe it is time to double down on safety instead! Do it for others around you damn it! Yes, you can make it…just think of being hooked on a ventilator to motivate you!
I hope we manage to avoid a fourth wave! The Coronavirus Is Plotting a Comeback. Here's Our Chance to Stop It for Good.
Very interesting. 71 year old friend just scheduled appointment in a week for the vaccine. Nothing new or shocking. But, wait for it, she was told it is the Johnson & Johnson vaccine! Did they have some stored away and were just waiting for FDA approval? For the record, she felt a bit let down "Waited this long and I was hoping to get the Pfizer vaccine" she said…Yeah, the whole vaccine messaging has been so screwed up!
I had saved this for a while, hopefully it can help someone:
PERSONAL FINANCE
The author wrote an article about the dot com mania back in October 1999. And he revisits the people he interviewed in that article. There are a lot of good lessons here, be careful out there! Dot-Com Survivors Have Wisdom for the GameStop Crowd.
Every year Warren Buffet writes something in the Berkshire Hathaway Annual Report. And the media coverage goes wild. So, here it is or…wait for the numerous articles analyzing every…sentence.
I remember my son buying such shoes and me bitching about him wasting his money and he was dismissive of my rants because he would resell them and make money. I guess another sign of insanity going all around us. Sneakerheads Have Turned Jordans and Yeezys Into a Bona Fide Asset Class.
CURRENT EVENTS/POLITICS
They are STILL going on about the lie that the election was stolen. They are still kissing up to this horrible human being who turned out to be a sore loser! I am sorry I have to be blogging about this stuff again but, come on! Never forget January 6th, law and order my ass! Most importantly, never forgive all the sycophant enablers!  A Festival of Lies. I have some conservative friends who still can not believe so many are still attached to this guy…even after all we have been through smh!

ODDZ & ENDZ
This is really cool: The 101 Greatest Endings in Movies History. Which one is your favorite?
We all need this, a chill room. The background for pandemic. Lots of long (10 hour+) videos of Mother Nature with quiet sound or sometimes music.
This is very cool and very disturbing. No wonder we are trying to get to Mars…pretty soon this planet may not be inhabitable? Beneath the blue: dive into a dazzling ocean under threat – interactive.
MILES & POINTS
HOT CREDIT CARD OFFERS: 75k CHASE Ink Cash, 75k CHASE Ink Unlimited, 100k CHASE Ink Business Preferred, 60k CHASE Sapphire Preferred, 60k CITI Premier, 65k CITI Business AA Platinum Select, 50k CITI AA Platinum Select, 20k CHASE Freedom Flex & CHASE Freedom Unlimited, 75k AMEX Platinum, 85k AMEX Business Platinum, 50k CHASE World of Hyatt, 150k AMEX Hilton Business & Hilton Surpass (and $150 credit!), 100k AMEX Hilton Card (and $100 credit!), 150k AMEX Hilton Aspire, $300 AMEX Blue Cash Preferred, $300 AMEX Blue Cash Everyday, 140k CHASE IHG Rewards Club Premier, and many more! Please use my Affiliate links.

If you do not see a credit card with my affiliate links, perhaps I could refer you? Contact me!
This section is about my hobby addiction of collecting frequent flyer miles and hotel points since the early 1990's! Feel free to skip this section and parts of the next one if this is not for you.
Newbies: We were all newbies once. Feel free to ask questions in the comments or email me. It is okay to feel lost as the amount of information in this hobby is huge. And, a reason why many of us are addicted to it, is that it is ALWAYS changing! I think this is why we find it so exciting I guess. I learn something new every day in this space. As I earn miles and points every day, preferably at 5x rate… 🙂

Good reference to bookmark: Transfer Partner Master List.
Mentally, I am closer to booking some travel but not there yet…
BLOG BUZZ
We are now entering BLOG BUZZ, a section for advanced hobbyists and veterans of this fast imploding hobby and also a section where I go on and on about some stuff that happens in my life because it helps me feel better about myself.
The weather in lower Michigan has been great and we have had severe cases of spring fever break out…
Not much happening in the miles and points space over the weekends. Just your typical tabloid clickbait and plastic sales along with content that is just mostly forgettable, zzzzzzz.
Mile Nerd responds to Nigerian scammer, lol!
And I leave you with this…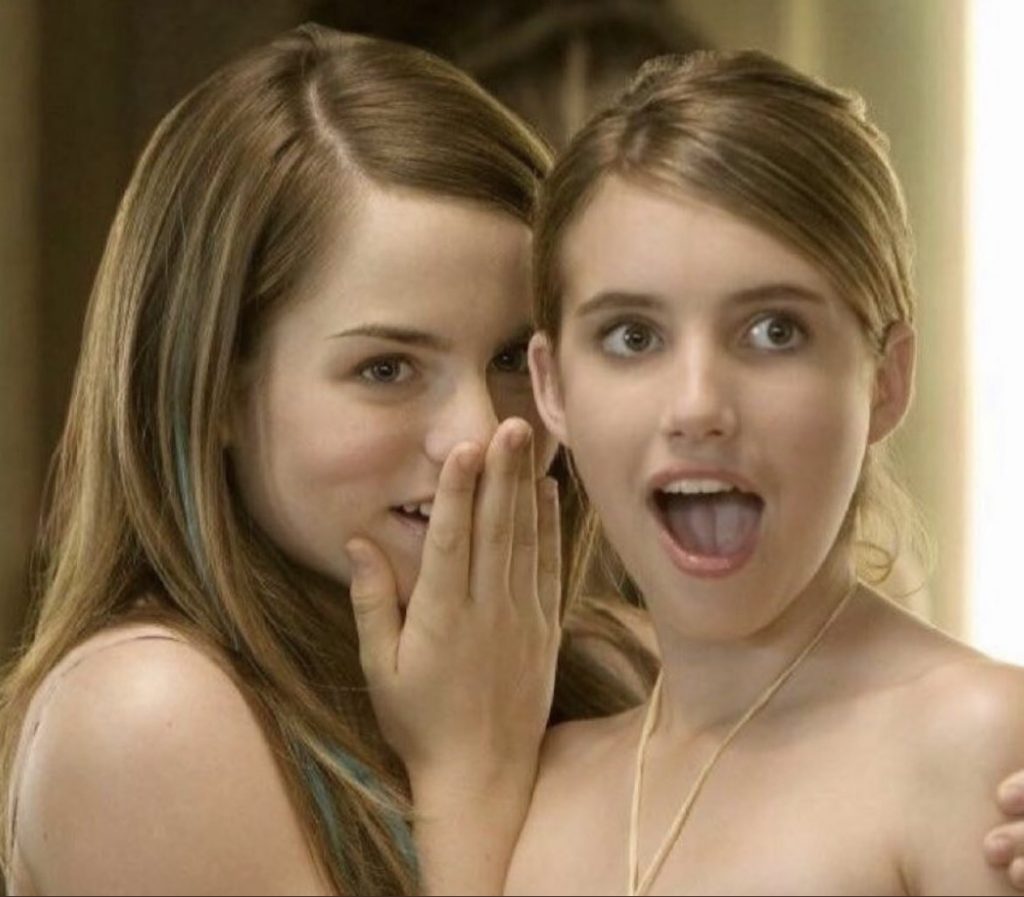 Follow TBB on Twitter @FlyerTalkerinA2.
You can subscribe to TBB below, winners only!
Opinions expressed here are author's alone, not those of any bank, credit card issuer, hotel, airline, or other entity. This content has not been reviewed, approved or otherwise endorsed by any of the entities included within the post.